Winter Sunglasses: How to Choose Lens Tints & Frames for Winter
Winter Sunglasses: How to Choose Lens Tints & Frames for Winter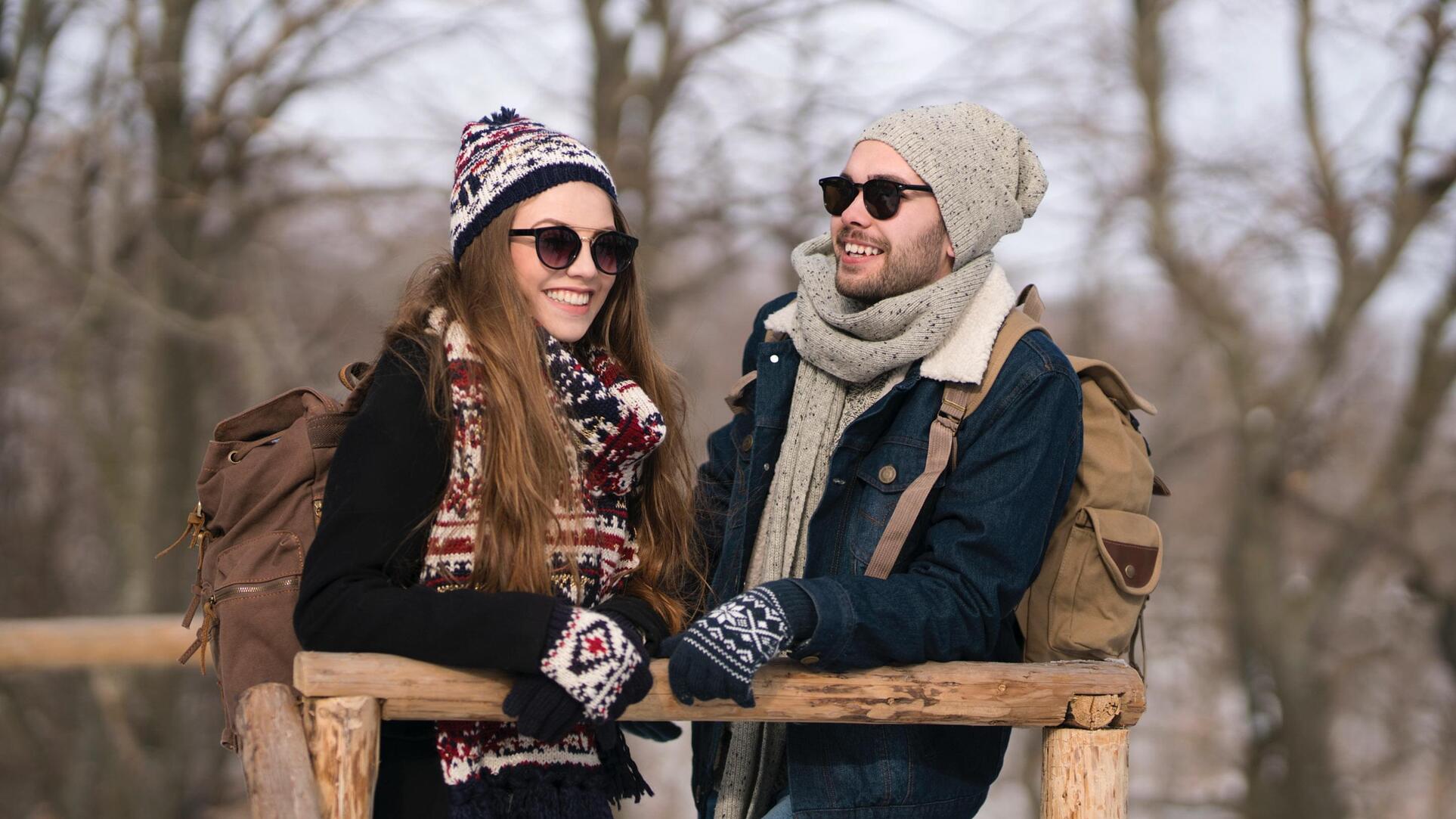 As the weather turns colder and the sun goes down sooner, we sometimes forget to take care of our eyes. The sun is out year-long, afterall! Winter time still calls for unique winter sunglasses, especially when it comes to snow, driving and outdoor activities.
At Yesglasses, we offer hundreds of affordable styles to choose from for men and women, designed in-house and highly customizable to fit your travel style.
Shop Polarized Sunglasses For Winter
Why Winter Sunglasses?
Compared to other seasons, winter actually causes the most concern for distracting sunlight. Depending on your relation to the equator, the sun doesn't rise as high in the sky during winter months, causing a more consistent eye-level distraction on clear days.
Summertime causes overhead sun as the sun rises high, but winter keeps the sun closer to your field of vision throughout the day. Everyone is familiar with the feeling of reaching a traffic light and the sun just perfectly eclipses it! These moments are much more common during colder months.
Winter Sunsets
When the sun goes down sooner and closer to the times we are still out and about, it's much easier to catch a distracting amount of sunlight.
Sunsets and sunrises bring the sun closest to our line of sight and can cause a beautiful but blinding shine in addition to intense reflections. This may bring a very disturbing amount of sunlight into your eyes during pique moments of a winter day, such as driving home from work or cycling through the park.
Snow Reflections
Much like shimmering water on a summer day, blankets of snow cause intense reflections. If you've ever stepped outside the morning after a snowfall, the intensity of snow reflections is a surreal experience. Sunglasses in the snow should be polarized. Polarized sunglasses cut down on the reflections hitting your eyes to prevent you from feeling distracted.
We often forget about the effects of sunlight during colder months, because it's cold! When you don't feel a hot temperature, it can be easy to forget excessive sun causes eye fatigue and macular degeneration over time, not to mention the moment-to-moment risk of blinding distractions. Winter sunglasses are essential.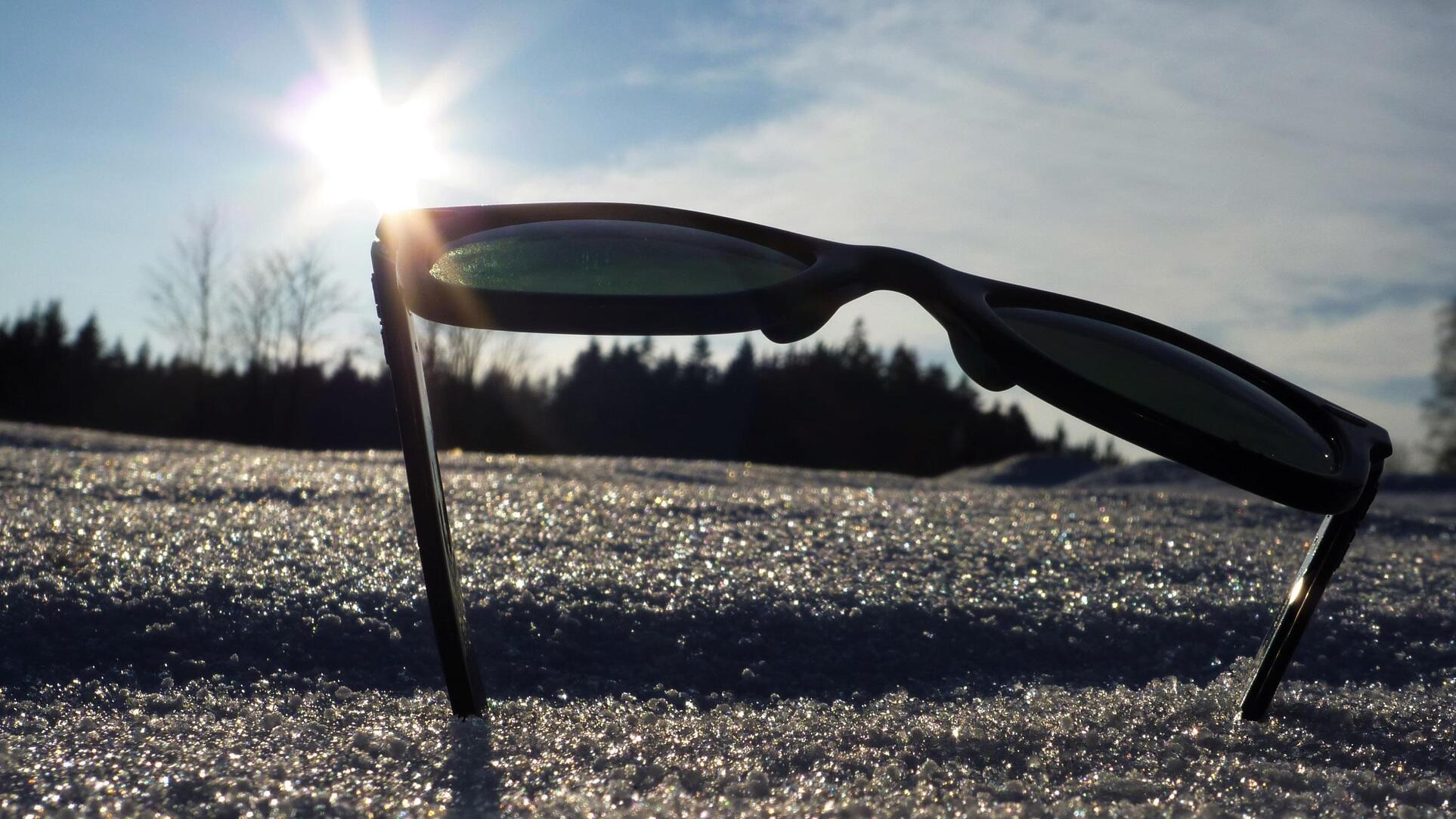 Lens Tints for Winter
We highly recommend wearing polarized sunglasses during winter months. Polarization adds a filter to your lens to prevent horizontal light waves from reaching your eyes.
The best lens tint colors for winter are neutral to help highlight natural colors. These will help prevent color distortion, and paired with polarization, will help you see true colors clearly despite distracting sunlight and bright snow. These polarized winter tints include:
Whether you are driving through the city with reflections off buildings or traveling through the countryside with massive piles of snow, polarized sunglasses for winter will help you a great deal through your wonderland journey.
Winter Sunglasses
Consider winter sunglasses with plastic, acetate or TR90 frames that are less likely to wear in snowy or humid weather. Metal glasses are also prone to become cold against your skin. We have top choices below to help make your selection even easier!
Yesglasses & Winter Sunglasses
Yesglasses aims to make high-quality eyewear affordable and accessible for everyone.
Don't forget to take care of your vision this winter and consider if FSA/HSA spending is available for you!
Shop Polarized Sunglasses For Winter