How to Choose Your Frame & Lens Color: Warm vs Cool Sunglasses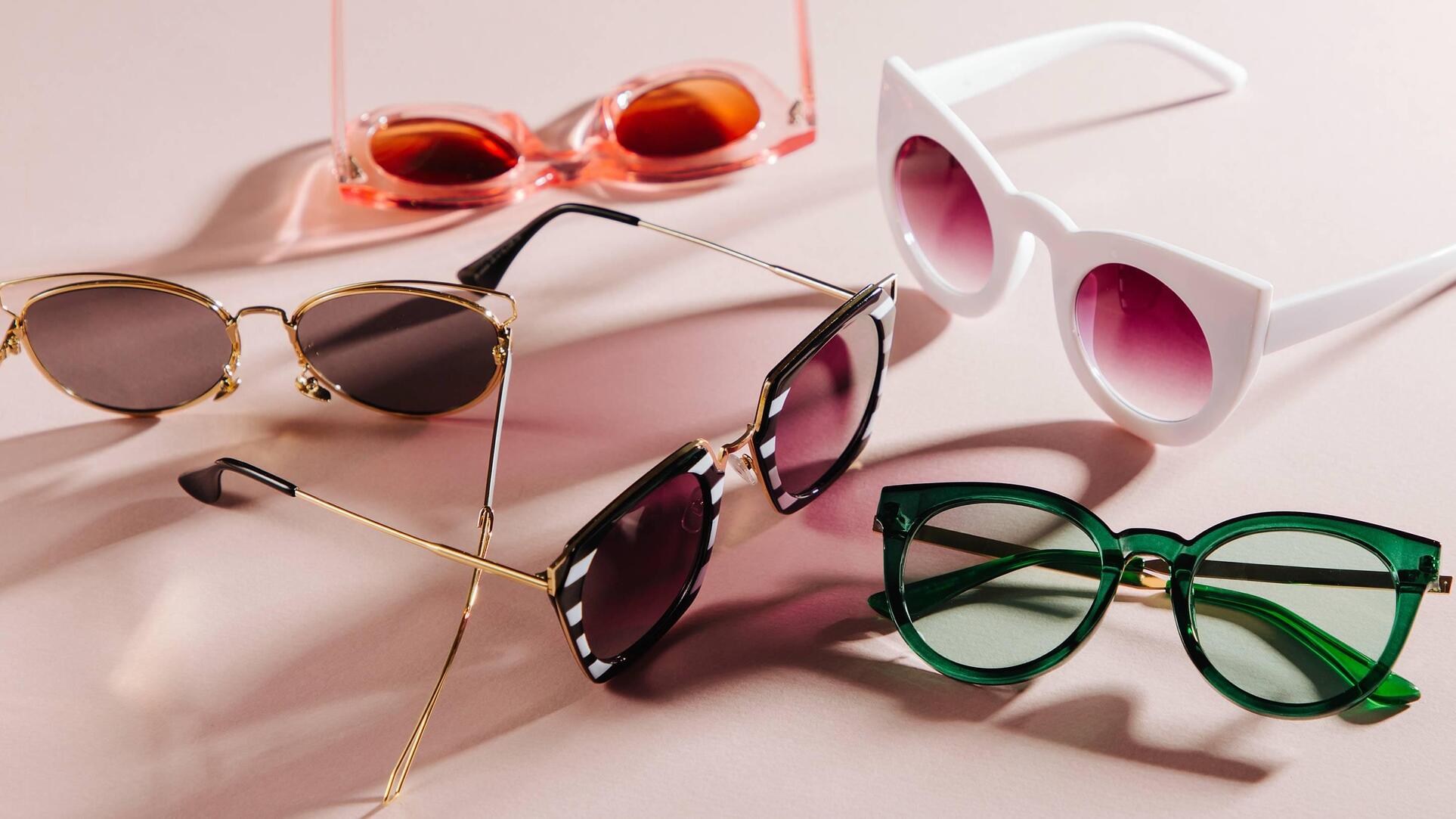 How to Choose Your Frame & Lens Color: Warm vs Cool Sunglasses
Picking out new sunglasses can be tough!
At Yesglasses, we offer hundreds of frame and lens combinations. Nearly every frame we offer can either be paired with a clear lens for prescription glasses, with a lens tint for sunglasses, or both for prescription sunglasses!
With so many options, there are a few tips that can make your decision even easier.
What Color Lenses Look Best With Which Frames?
The number one rule when it comes to pairing your lens color to your frame color is to either pair warm colors together or cool colors together.
Warm colors include yellow, orange and red
Cool colors include green, blue and purple
Neutral colors include white, black and gray
For metal frames, it's easy to pair gold with warm color lenses and silver with cool color lenses. Acetate and plastic frames come in a variety of colors and fun designs, giving your sunglasses even more personality to choose from. Selecting your new pair of sunglasses based on warm and cool colors is fun to fit your seasonal wardrobe.
Outdoor vs Indoor Lens Tints
Did you know tinted lenses can be worn indoors? Many lens tints are light enough that they give the wearer a slight color tint to indoor surroundings and go well with indoor lighting.
Indoor tints should be warmer colors that are easy to see through, such as yellow and pink. Outdoor tints are usually purposed to block the sun and may be polarized with colors such as brown and gray.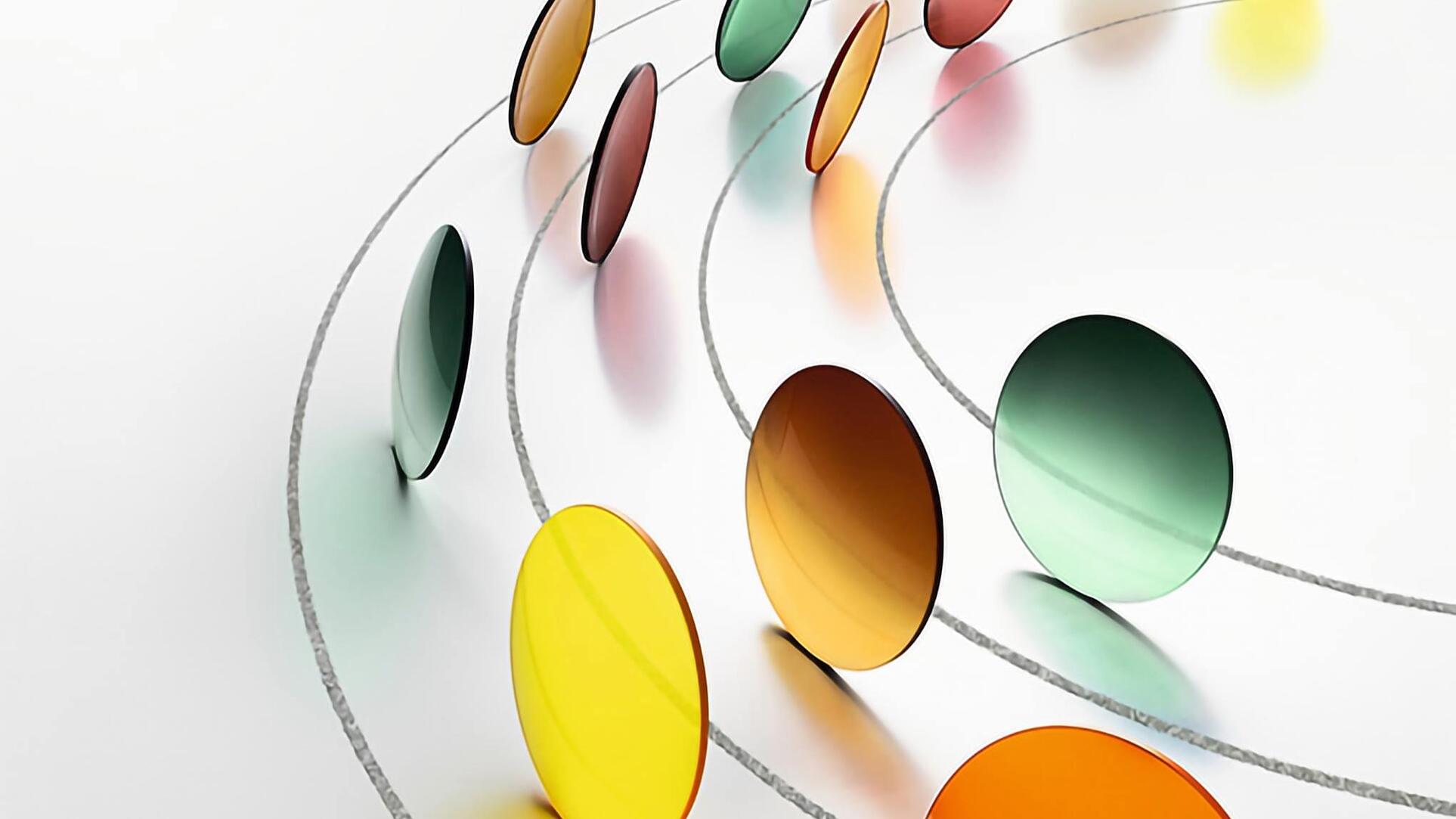 Match Sunglasses to Your Hair Color
Everyone has a unique hair color. When others see your face, the color of your sunglasses can further compliment your unique natural color.
The guidelines for matching warm and cool colors work similarly to matching sunglasses to your hair and eye color. You might have colors in mind that you're already attracted to based on complimentary colors you've tried on in the past.
Consider the colors that best compliment your natural hair, eye and skin color, then follow your rule for pairing warm and cool colors together. We have tips for you to consider based on your hair color.
Sunglasses for Blonde Hair
Most people with blonde hair can either have lighter undertones or darker undertones, allowing this hair color to pair well with many different combinations. To accentuate lighter blonde tones, consider choosing warm colors such as pink and orange. To accentuate darker blonde tones, consider choosing cool colors such as purple and blue.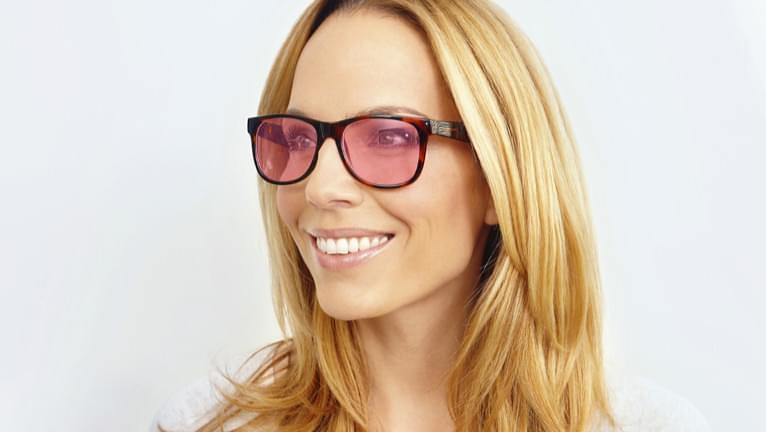 Sunglasses for Brown Hair
Brown hair pairs well with natural, earthy colors. This hair color may become lighter under the sun, bringing out lighter undertones. Consider lighter greens and browns for sunglasses on darker brunettes and darker blues and browns for lighter brunettes to compliment the different undertones in your hair color.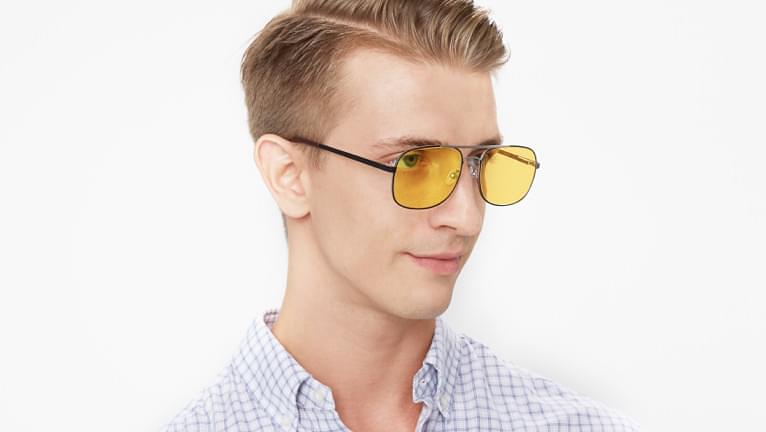 Sunglasses for Red Hair
Red hair is often vibrant and bright, which calls for sunglasses that compliment this warm color. Green is the best compliment to red while blue is the best compliment to orange. Depending on the tone of your red hair, these cool colors are great picks.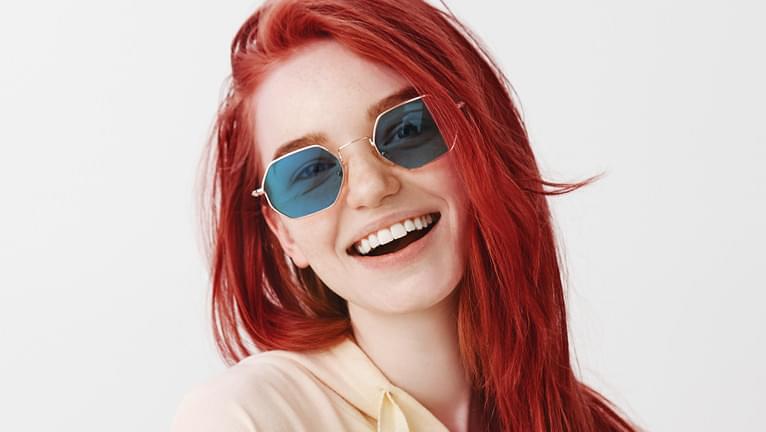 Sunglasses for Black Hair
Black hair is more neutral than other hair colors and leaves you with many options to choose from. If you also have a dark eye color, consider choosing sunglasses that will stand out against your natural tones and help your fashion pop, such as blue, pink or red sunglass lenses.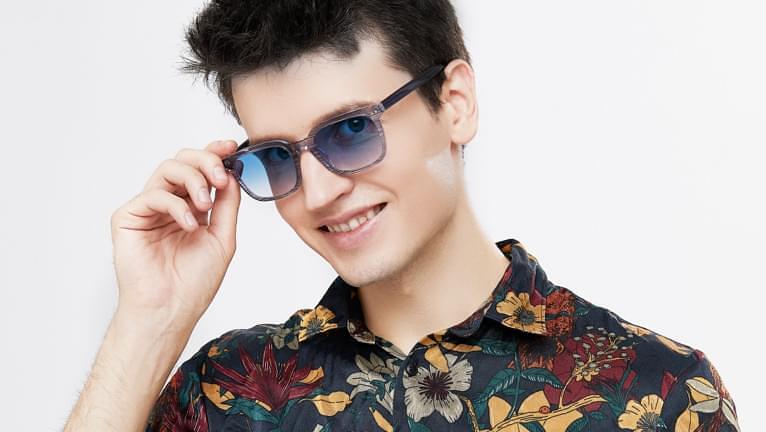 Sunglasses Tints by Yesglasses
Everyone can find their perfect frame and lens color pairings here at Yesglasses.
Whether you're looking for lighter lens tints to wear indoors or polarized lens tints to protect your eyes outdoors, we have the fashionable style for you.
Take a look at our full selection for men, women or all of our sunglasses.