How to Order Prescription Glasses Online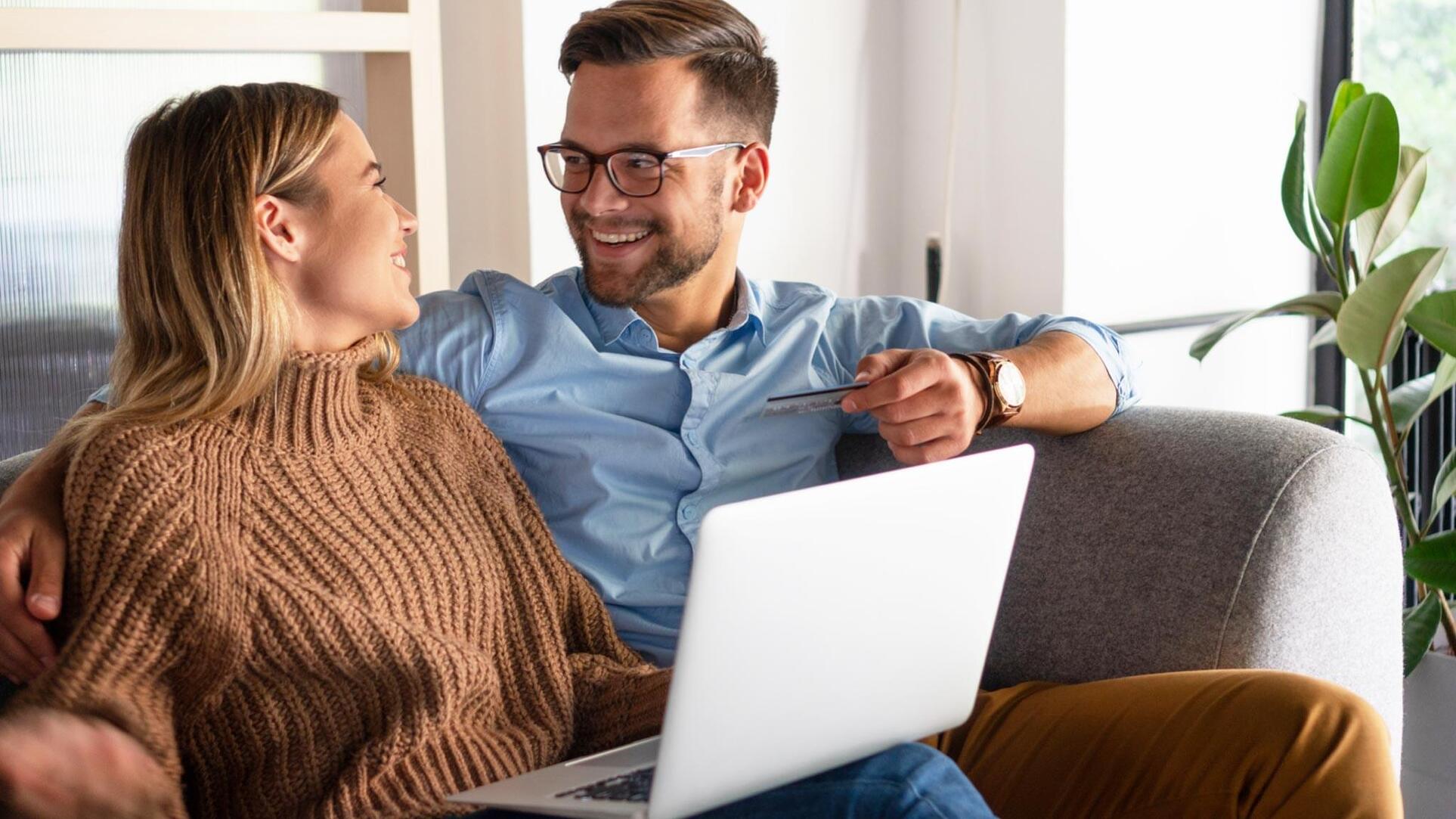 How to Order Prescription Glasses Online
Ordering prescription glasses online has never been easier.
Even if this is the first time you order online for prescription eyeglasses, you can easily place an order with Yesglasses by following the steps below.
4 Steps to Order Prescription Glasses Online with Yesglasses
Step 1: Select your Glasses Frames
Selecting your frames is the first step in buying your prescription glasses online.
If you do not have a specific frame in mind, you can easily browse through hundreds of high-quality frames, narrowing them down with our filters. Choose your frames by considering the following:
Shape of Frame
It is important that you select the right frame shape that suits your facial structure. You can use our "Try On" tool by uploading your own photo to find the best possible frame for you. The "Try On" button is found on each glasses page.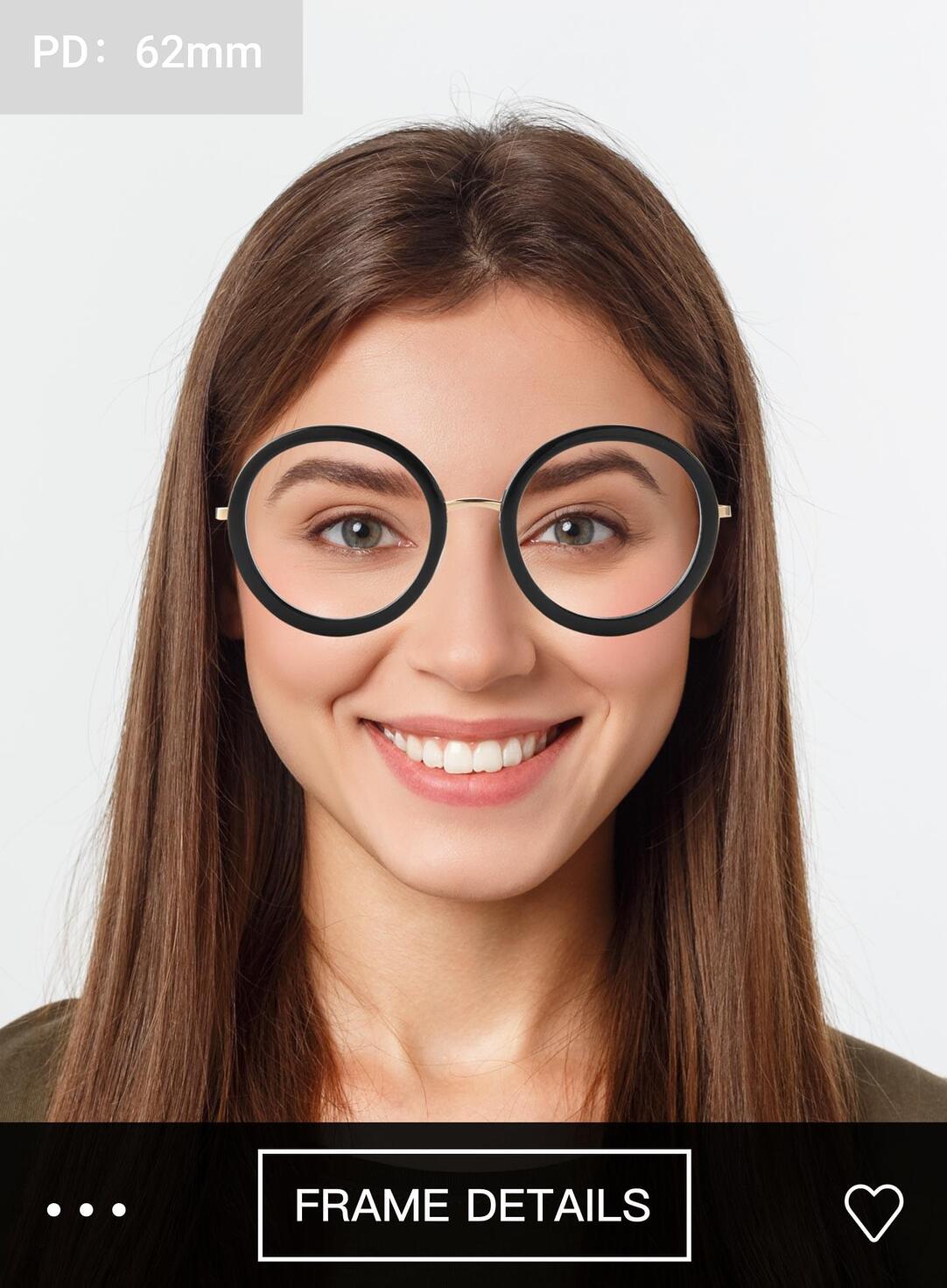 Browse All Frames
Frame Color and Size
Most frames come in several colors, be sure to pick out the one that strikes your fancy. Learn about how to match the color of your hair to your eyewear to compliment your glasses to your current style.
Frame size is another crucial factor you should consider. You may use the three numbers on the arm of your old pair of glasses as a reference when selecting new frames online.
Step 2: Pick Your Lenses
The functionality of your glasses is as important as their visual appeal. You ought to carefully consider all the available options. It would serve your best interest to keep these things in mind: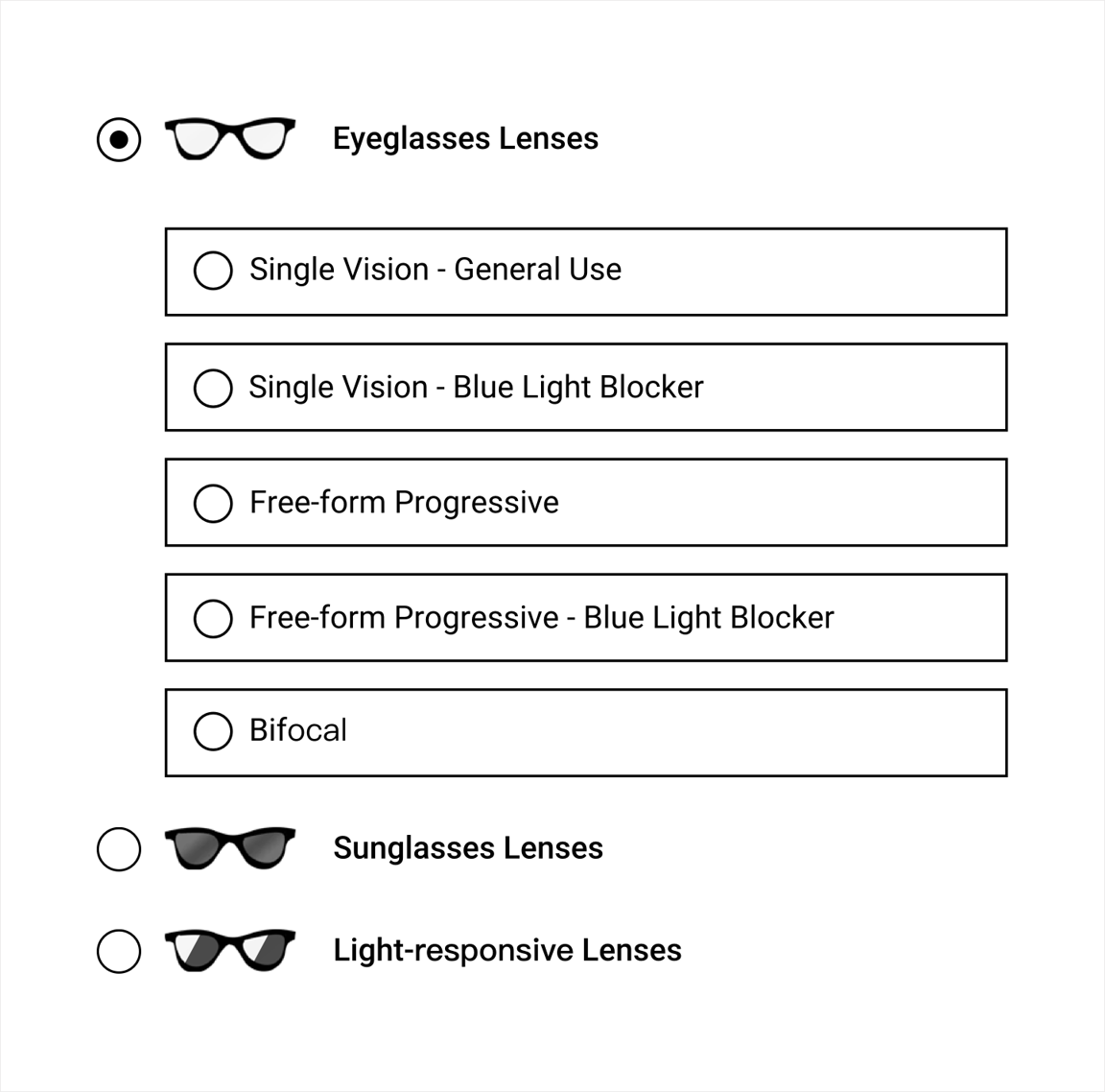 Types of Lenses
You might need single-vision, bifocal, or progressive lenses depending on your eyesight. Eye doctors usually indicate on your prescription which lenses you should wear.
Coatings
At Yesglasses, all lenses include 100% UV400 (UVA & UVB) protection, along with anti-reflective, anti-static, and anti-scratch coatings. Learn more about our lens coatings to review your options.
Step 3: Put in your Prescription Details
After selecting the frame and lenses, you need to put in the prescription details. If you do not know how to read the values, you can just upload the copy of your prescription.
In case the prescription copy does not include your PD value (Pupillary Distance), you may use our PD Measurement Tool to upload a photo and get the measurements via email or you can choose the PD ruler to print out and do it yourself.
Tick the "No Prescription" option if you do not need prescription lenses.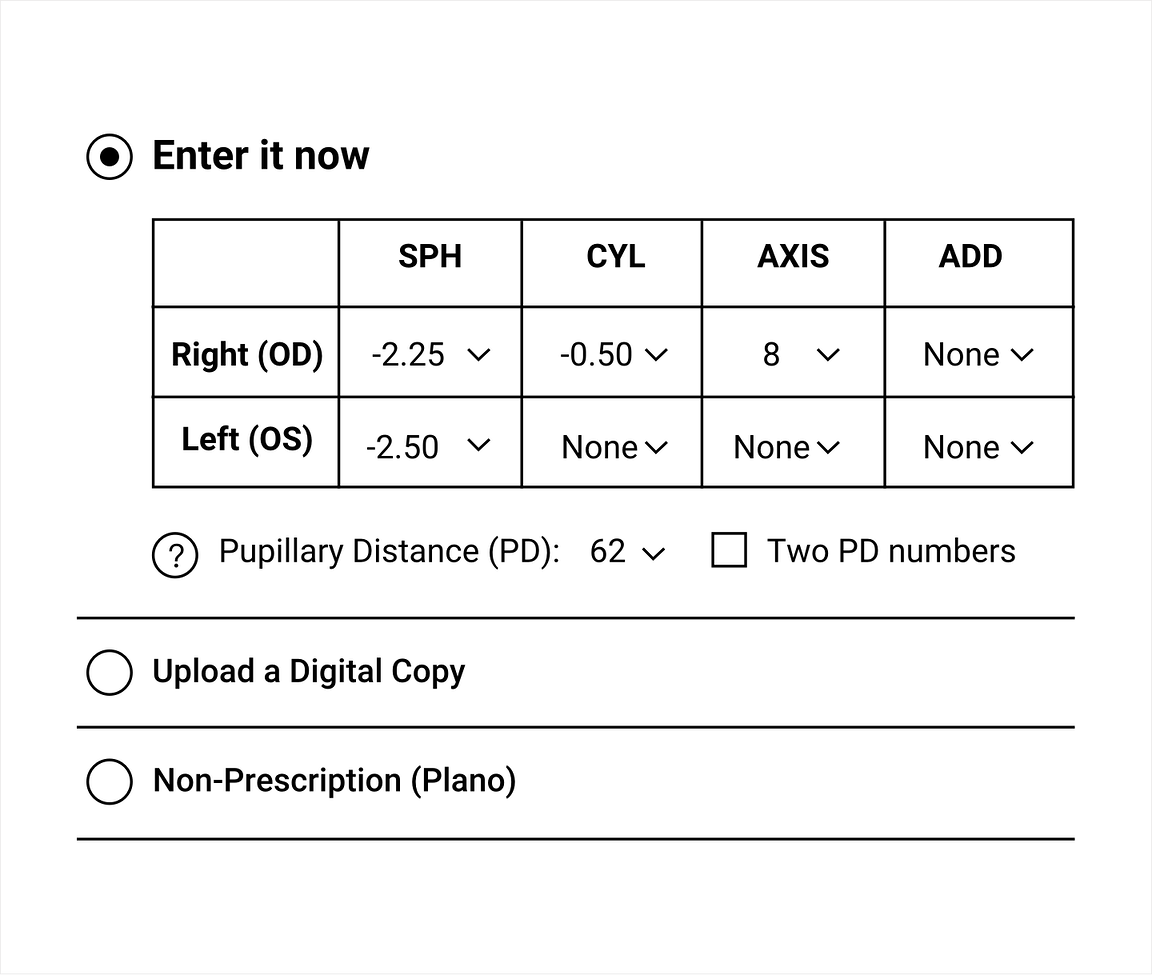 Step 4 : Payment
After you have selected everything, put your payment information in the checkout portal and you are all done! We support many payment types, including the following:
PayPal
Credit Card (e.g. Visa, MasterCard, Maestro, American Express, Discover, JCB & UnionPay)
Wallets (Apple Pay, Google Pay, etc.)
We also support FSA/HSA.
Yesglasses will produce your new glasses and have them delivered at your address promptly! Enjoy free shipping & returns when shopping with us.
Why Order Prescription Glasses Online with Yesglasses?
Yesglasses is committed to building the best one-stop online shopping platform for eyewear, offering high quality frames and lenses at the most competitive prices.
We buy eyewear directly from manufacturers, which saves our customers up to 70% of the costs, giving you a wide variety to choose from.
Start by browsing our eyeglass frames online today for men and women.