Compare Oversized Sunglasses: Aviator, Round & More
Compare Oversized Sunglasses: Aviator, Round & More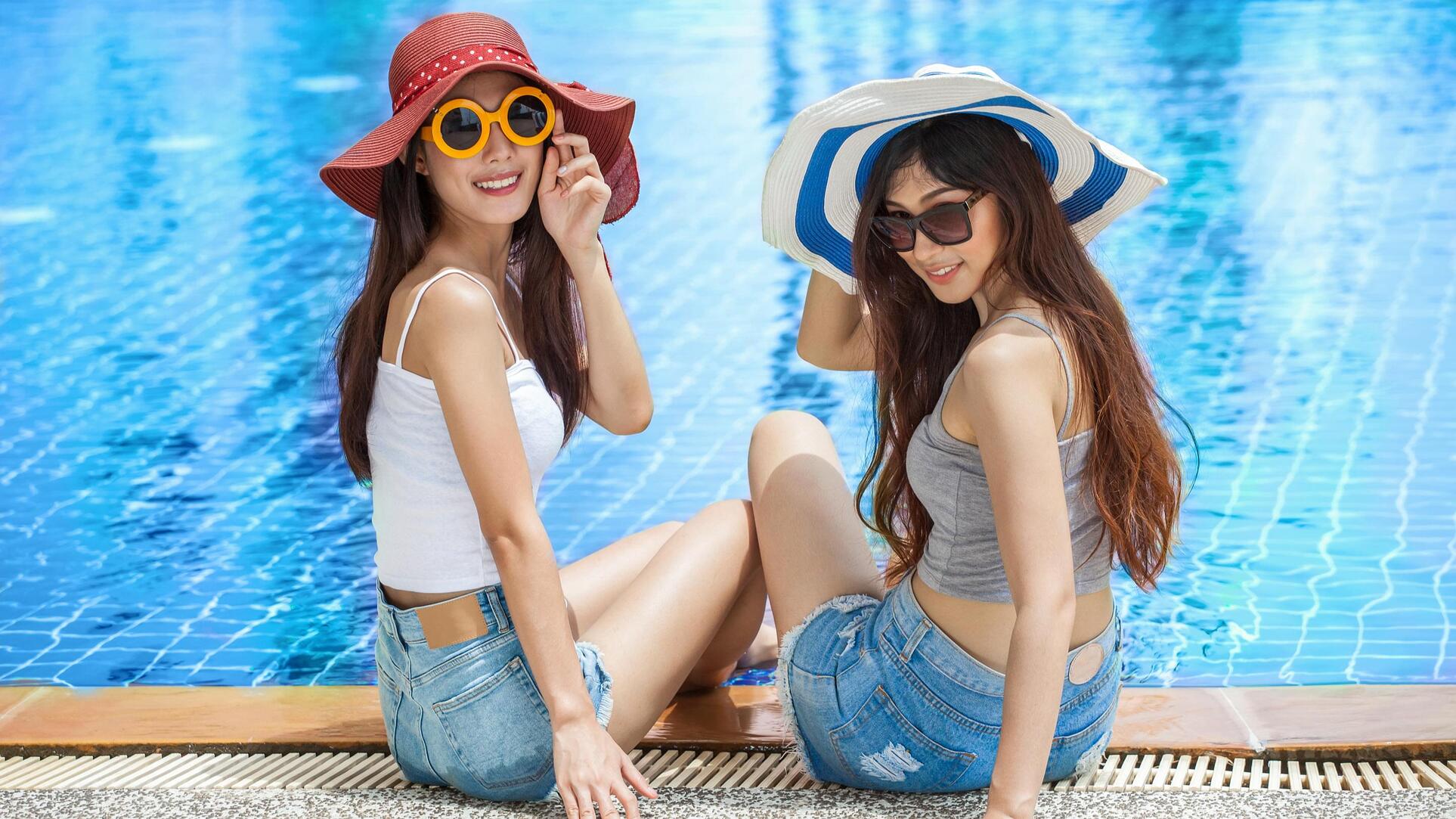 Oversized sunglasses offer a fun, exaggerated look for boldly carefree personalities.
Yesglasses offers many oversized styles to choose from for men and women. All Yesglasses frames can be customized with sunglass lenses, giving you total freedom to select your favorite combination of frame and lens for sunglass styles!
We've picked out a few of our favorite oversized sunglass styles below to help you compare and find the perfect pair.
Browse Oversized Frames
Women's Oversized Sunglasses vs Men's Oversized Sunglasses
The oversized sunglasses trend is fitting for both genders!
Men's oversized sunglasses tend to lean towards aviator styles. Aviators harken back to the time of the world's first fighter pilots and have American-made origins. Oversized aviators exuberate confidence and best emphasize features on long, oval faces. Most aviator styles are defined by square shapes with teardrop dips, but come in many varieties and new takes on this classic style.
Browse Men's Sunglasses
Women's oversized sunglasses also come in many varieties and may include aviator shapes. The latest designer oversized sunglasses are often more square than round and may contain flashy features, such as geometric shapes. Oversized round sunglasses for women are also charmingly unique.
Browse Women's Sunglasses
Oversized sunglasses can look great on all face shapes. This style isn't restricted to only oval and oblong faces. Instead, the style is meant to exaggerate certain features, whether you have a long face and would like to bring focus away from your cheekbones with teardrop shades, or if you have a shorter face and would like to emphasize features above your cheeks with rectangular shades.
We've provided some of our favorite oversized sunglass styles below along with recommended face shapes.
Oversized Aviator Sunglasses
Oversized aviators often cover your upper cheeks with a teardrop dip. They may also contain bold brow bars for serious summer looks. These frame styles are sometimes dotingly called grandpa glasses for reminiscent throwback styles.
Oversized Round Sunglasses
Oversized round sunglasses are fun and inspiring! These looks are sometimes called Jon Lennon glasses or Harry Potter glasses. When transformed into summertime shades, they bring out innocent and fun loving personalities.
Oversized Square & Geometric Sunglasses
Oversized square to rectangular sunglasses often convey sophistication. Butterfly sunglasses are a very trendy oversized style, made with symmetrical lenses for "butterfly wings", and are perfect for many face shapes.
Face Shapes: Round, Heart & Square Shaped Faces
Billie

Darlene

17329

Sheldon
Sunglasses by Yesglasses
Keep in mind, nearly all eyewear frames by Yesglasses can be customized into sunglasses!
Easily select the color and darkness of your desired lenses once you've picked out your favorite frame. We also have a page just for selecting from our featured sunglass styles with tinted, gradient, mirrored and polarized lenses ready to compare.
Browse Featured Sunglasses