Festival Sunglasses for Men & Women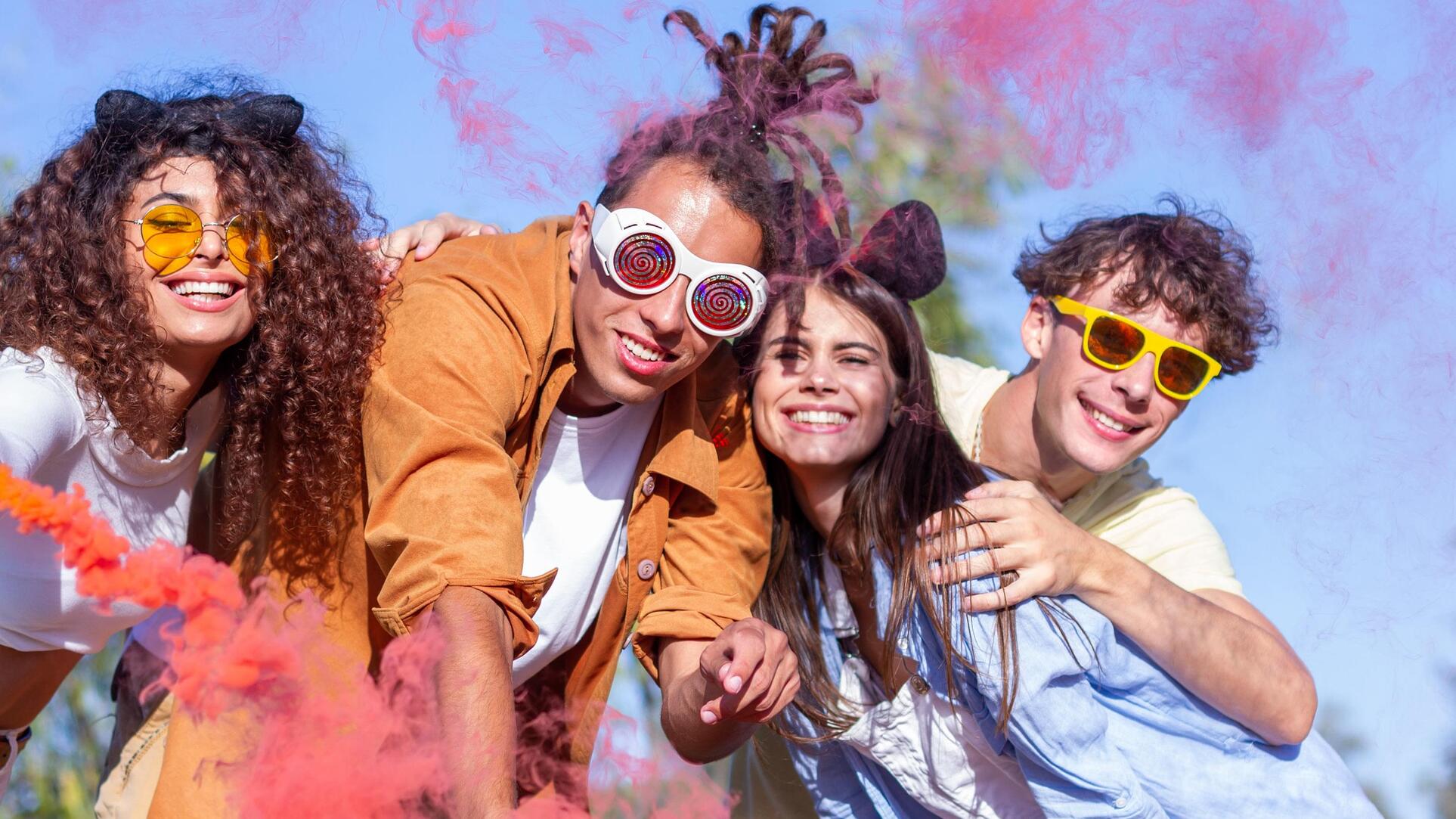 Festival Sunglasses for Men & Women
Whether you're looking for festival sunnies to go to Coachella or Burning Man, we have the best selection for you and your friends. Yesglasses carries a wide variety of both men's and women's frames, so look no further on your festival fit hunt!
Festival glasses come in many shapes and styles, usually with a vibrant flash-mirrored coating, subtle tinted lenses, or unique frame shape to exude the same energy you are. Check out some of our favorite festival sunglasses below to help you complete your festival look!
How to Pick Festival Sunglasses
Mirrored Lenses
If you're looking to shop for a bright and flashy lens, you've come to the right place. Our flash mirrored sunglasses come with a mirrored coating on the surface of the lenses that helps reduce glare as an alternative to polarized sunglasses. The mirror coating is highly reflective and can be useful for those long days out in the sun.
Mirrored lenses are also very stylish and popular, especially when it comes to festival season. Color choices include pink, red, silver, green, blue and gold. Not only are they practical, but fashionable to wear.
Tinted Lenses
Want a more subtle look that doesn't steal the show from the rest of your outfit? Tinted lenses add a touch color to your look without being as bold as the flash mirrored lenses. They are not only great for adding color to your sunglasses, but can reduce glare, enhance depth perception and protect the eyes from excessive sunlight. Tinted lenses come in many colors including blue, yellow, green, silver, and gray.
Frame Style
These unique frames are sure to help you stand out from the crowd. A great way to find a unique or frame shape that will look great on you is to choose a frame shape you're comfortable with, and look for a unique frame shape that is similar. Enjoy a modern twist to our popular classics like the round, cat-eye and aviator frames below.
About Yesglasses Sunglasses
Yesglasses has the perfect pair of sunnies for you and your friends whether you are looking to make your sunglasses the staple to your festival ensemble, or just need the perfect pair to accessorize and let your outfit do the talking. Find your festival sunglasses that are sure to put you at center stage every time!