How Glasses Should Fit Eyebrows
How Glasses Should Fit Eyebrows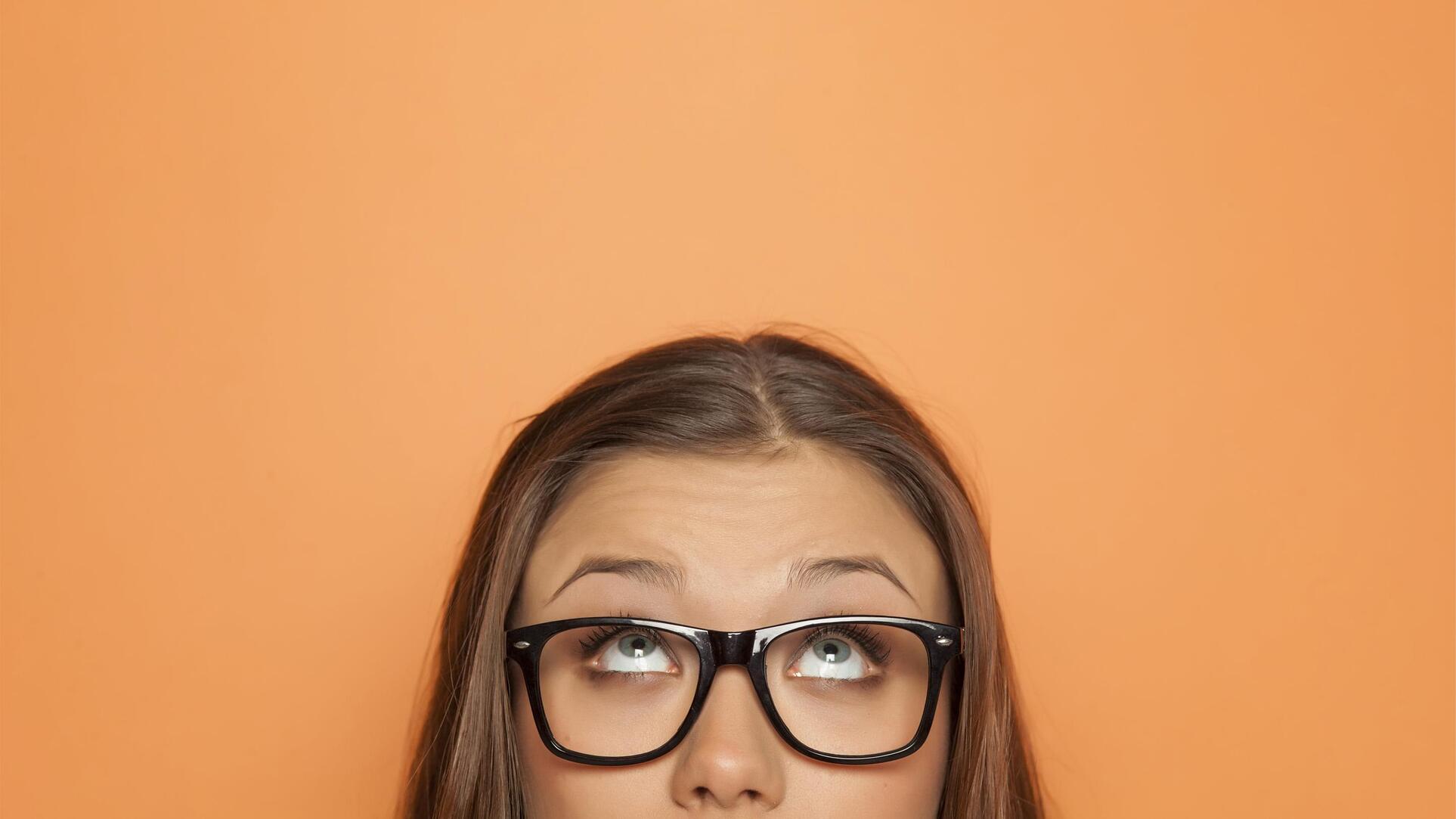 Glasses are a wonderful fashion choice for highlighting eyebrows, but they can also cover your eyebrows when not chosen to match your facial structure. Sometimes your frames can also over-exaggerate your eyebrows when they should compliment your eyebrows instead!
Yesglasses offers thousands of frames for men and women to choose from. If you've had trouble pairing your glasses and eyebrows in the past, we have just the right rules to follow.
3 Rules for Eyebrows & Glasses
Follow these rules when trying on your glasses to make sure they pair well with your eyebrows.
The top of your frame does not cover the entirety of your eyebrows.
The curve of the top of your frame naturally follows your eyebrows.
The thickness of your frame compliments the thickness of your eyebrows, such as a thin metal frame for thick eyebrows or a thick acetate frame for thin eyebrows.
Should Glasses Cover Your Eyebrows?
You might find a stylish pair of glasses that partly covers your eyebrows, such as with a cat eye frame that turns upward at the corners and covers the ends of your eyebrows. Your frames should not entirely cover your eyebrows when your face is at rest. When expressing yourself and moving your eyebrows, your eyebrows may dip below your frames at times naturally.
Glasses for Thick Eyebrows
For those of us with thick eyebrows, it can be tough finding a pair of glasses that perfectly compliments these facial features. Thick eyebrows are powerful and beautiful, but thick frames might cause your eyebrows to look over-exaggerated.
We've selected a few frames below to help men and women find glasses to match thick eyebrows. Consider styles with thin metal frames or frameless.
Glasses for Men with Thick Eyebrows
Yesterday

Tim

Duke

SR1552
Glasses for Women with Thick Eyebrows
Glasses for Thin Eyebrows
When choosing glasses for thin eyebrows, thicker framed glasses can compliment your features. Consider styles such as browline glasses for women and flat top glasses for men.
About Yesglasses
If you find your glasses don't fit well with your eyebrows after purchasing from us, we make it easy to return or replace your glasses. We want all of our fans to feel perfectly comfortable in their stylish new eyewear and know how frustrating it can be to struggle with a bad experience.
Reach out to us at eyecare@yesglasses.com. We offer a 14-day Style and Fit warranty! Let us know you're not satisfied with your glasses within 14 days of delivery and we can offer a refund, or we can offer a one-time replacement.
Browse All Eyewear