Polycarbonate Vs. High-Index Lenses: Which Is Better?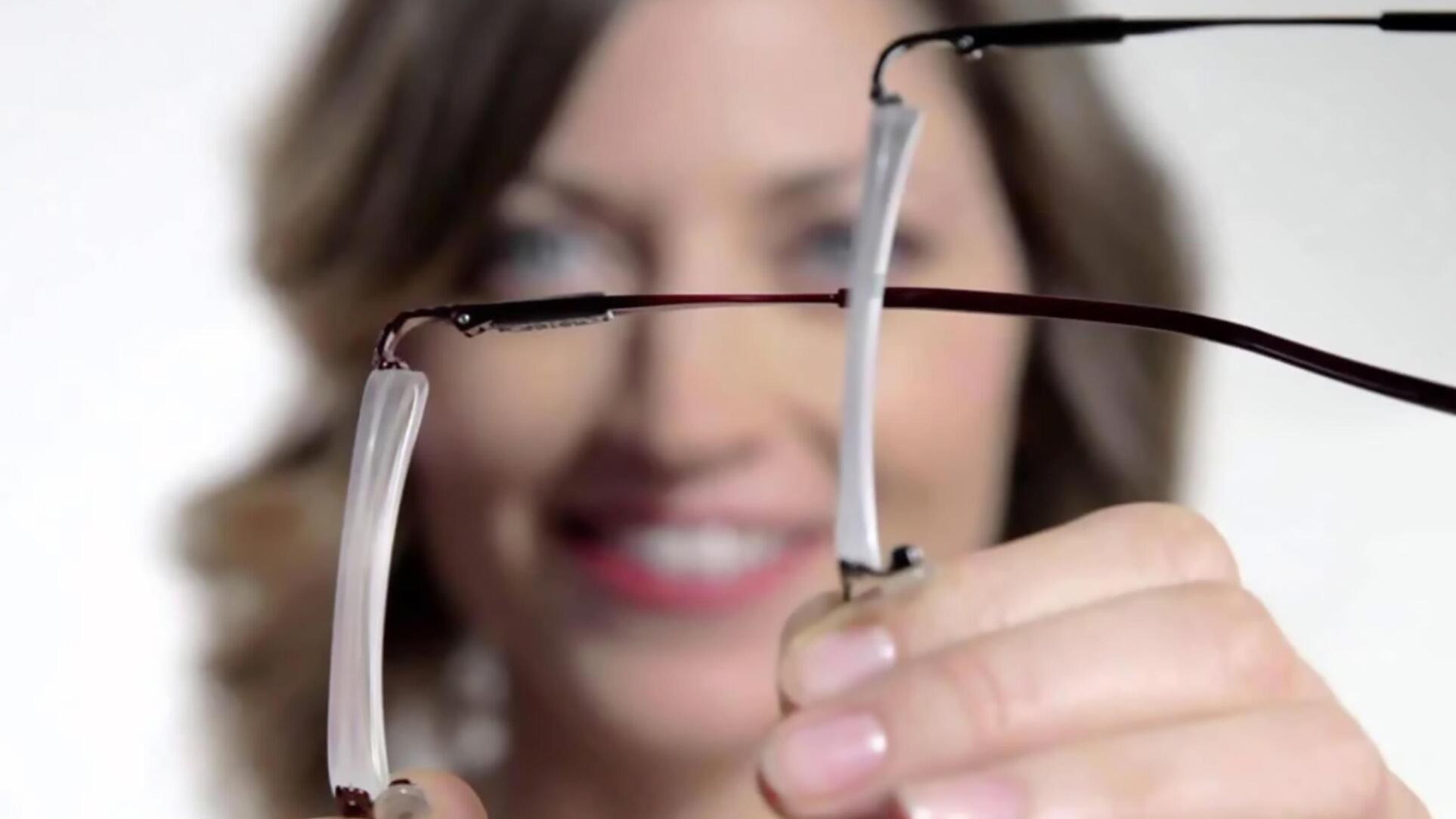 Polycarbonate Vs. High-Index Lenses: Which Is Better?
The world of eyeglass lenses offers more options than ever before. From materials to lens coatings, the choices seem nearly endless. As a result, the terminology that gets thrown around can be a bit baffling for some.
When it comes to lens technology, high-index and polycarbonate are often compared. What's the difference between these two lens materials? More importantly, how do you decide which is right for your new eyeglasses
What are polycarbonate lenses?
Polycarbonate lenses are made from a durable and lightweight plastic. This makes them impact resistant while also keeping an extremely thin profile. Since they were introduced in the 1980s, they've been an enduring and popular choice for eyeglass lenses.
Considered a mid-index lens, polycarbonate lenses are 20% thinner than standard plastic lenses. This makes them a good option for rimless and semi-rimless frames.
Shop Semi-Rimless Eyeglasses
Shop Rimless Eyeglasses
Polycarbonate Lenses: Pros & Cons
Polycarbonate lenses are 10 times stronger than glass or traditional plastic lenses. Best of all, this strength doesn't affect their weight. The lenses are extremely light and comfortable to wear for long periods of time.
They are also much less likely to shatter and cause eye injury, making them an ideal choice for sports lovers, kids, and safety glasses.
On the downside, polycarbonate lenses are more prone to scratches. You can remove some lens scratches on your own but adding an anti-scratch coating helps even more. Polycarbonate lenses are a bit pricier than some alternatives, but their benefits often outweigh the cost.
What are high-index lenses?
As the name implies, high-index lenses have a higher index of refraction. This means the lenses have a greater ability to bend light and provide enhanced vision correction.
High-index lenses are made from a chemical synthetic blend. Due to the way they are manufactured, they provide stronger visual acuity while staying thin. At their thinnest, high-index lenses are up to 60% thinner than standard lenses. This makes them a perfect option for those with a strong prescription.
They also come in three degrees of thinness: thin, super-thin, and ultra-thin. The stronger your prescription, the thinner you can go to balance out your vision correction needs. Even those with a very strong prescription won't need to worry about having thick, "Coke-bottle" lenses.
High-Index Lenses: Pros & Cons
In the past, a stronger prescription meant thicker lenses, but high-index lenses are thin and lightweight. They are thin enough that they will fit into any frame style. Their lightness also makes them easy to wear for long periods of time.
All that thinness does come with some slight drawbacks. They are more fragile and less scratch resistant than regular plastic or even polycarbonate lenses. They are also more reflective but can be combined with an anti-reflective coating to offset this.
High-index lenses are also the priciest option when it comes to lens materials. For those who require a very strong prescription though, the price is definitely worth it.
Pro Tip: If you get your frames through Yesglasses, we offer FREE high-index lenses with your purchase.
Should you choose polycarbonate or high-index lenses?
At this point, you have all the facts to compare polycarbonate and high-index lenses, so which is the best option for you? It all comes down to individual needs:
Polycarbonate lenses provide durability and lightness, making them a great choice for physically active individuals. They are also most often used in kid's glasses, since their durability makes them a safe and effective option for the age group.
High-index lenses are perfect for individuals who need a strong prescription but don't want to deal with thick, heavy lenses. Their thinness comes with a few drawbacks, like fragility and price, but their versatility really can't be beat.
Choose our FREE high-index lenses (or make your own choice)
If you're still stuck scratching your head, one huge advantage is that Yesglasses frames all come FREE with a set of thin degree, high-index lenses. If you want the durability of polycarbonate or the increased thinness of super-thin or ultra-thin high-index lenses, then it's easy to switch or upgrade.
Still need help with your decision? Contact us today. Our experts can help you land on the perfect lenses for any of our glasses frames.
While you're here, be sure to check out our guide on how to read your prescription.