Glasses Types & Styles: A Complete Guide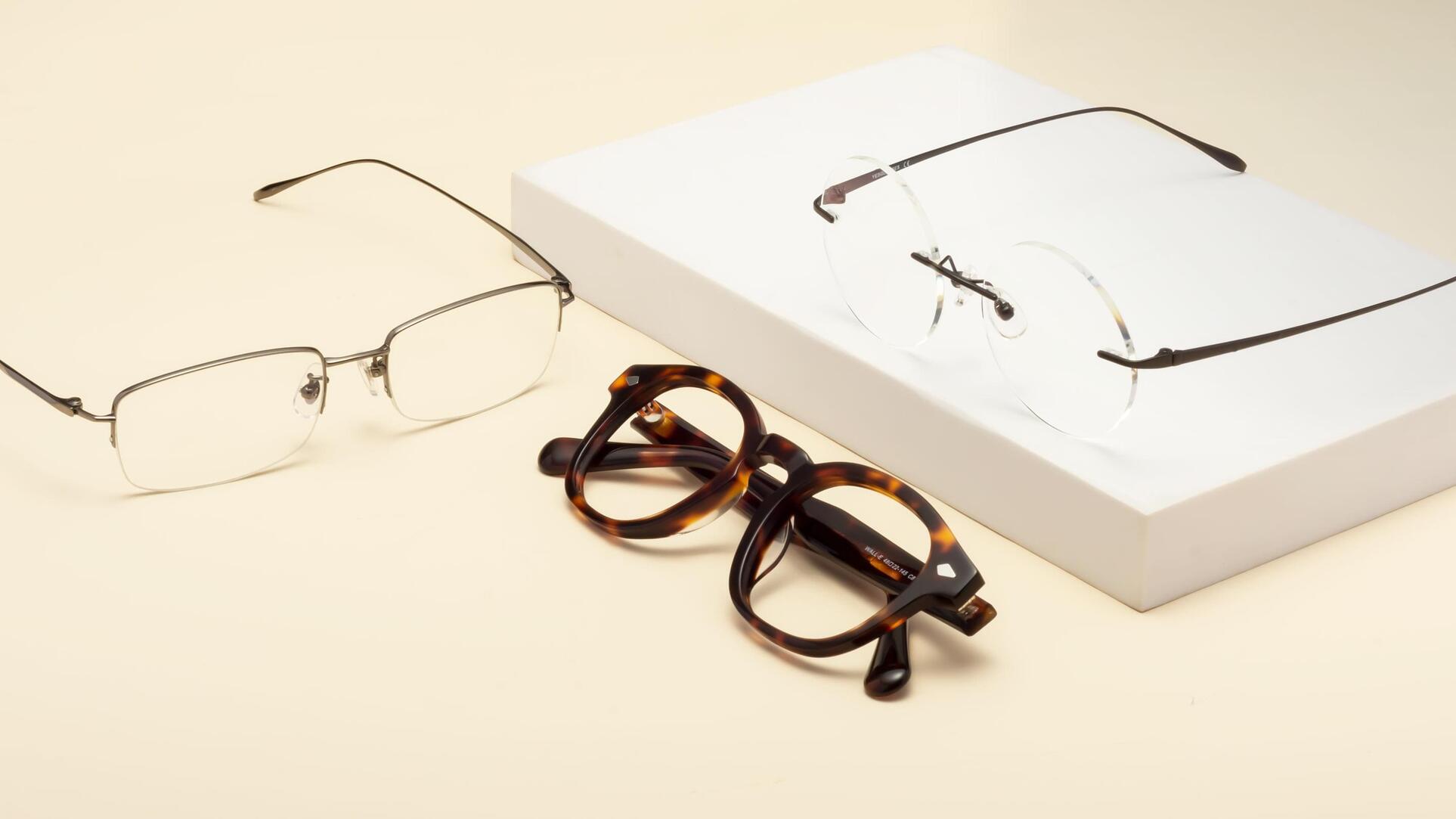 Glasses Types & Styles: A Complete Guide
Finding the perfect pair of glasses can sometimes feel like trying to find a single grain of sand in the desert. We're assuming you've spent some time scrolling through countless eyewear collections, but the number of different shapes, materials, sizes, and styles may still feel overwhelming.
It's time to slow down, relax, and take a breather. We're here to guide you through the fundamentals and give you everything you need to find the right glasses frames for you!
There are three types of glasses
You read that right – just three. They may be dressed up in different frame materials, shapes, and colors, but all eyeglasses are either full-rim, semi-rimless, or rimless. It's that simple.
These are the foundations to your glasses, but within these three main styles are tons of fun variations.
Full-rim glasses provide a classic look that lets you really accessorize. They can also enhance or diminish certain features of your face, depending on what material and style you choose.
Semi-rimless glasses, sometimes called "half-rim" glasses, provide a healthy array of options, too. These types often offer ways to accentuate certain features, such as your brow line.
Rimless glasses are the most lightweight option and allow the natural features of your face to shine through.
At Yesglasses, we also like to consider color-edged rimless glasses a lively twist on rimless types. Give them a look while you're here, as you won't find them anywhere else!
Glasses shapes: choosing one that works for you
When we mention shape, we're talking about all the unique ways that glasses are molded for a particular fit.
From circle to rectangle, oval to square, the shape or your glasses should be determined by the shape of your face. With that in mind, we have our very own face shape tool to help you find the best-looking eyeglass frames.
For example, oversized frames can help balance a pear-shaped face. Circle or oval frames can soften the harder features of square-shaped faces. There are many styles and shapes that can benefit you, no matter your face shape.
Find Your Face Shape
Glasses styles: finding frames that work for you
There may be concrete ways to determine the type and shape of your glasses, but style is something that only you can decide. What highlights and shows off your inner you?
Here are a few popular styles that deserve your attention:
There are just too many styles to list, but our complete collection can give the full rundown of everything you have to choose from.
Shop all eyewear types and styles Yesglasses
Sifting through the huge variety of glasses styles and materials will be much easier now that you have some knowledge under your belt. Once you've found your style, you can add even more to your glasses with blue light and scratch-resistant coatings for your lenses.
We've even got reading glasses, both prescription and non-prescription. You'll find all the best options when you shop our selection.
Need more inspiration? See our most popular eyewear collections.