2021 Eyewear Trends: Top 3 Themes for Men & Women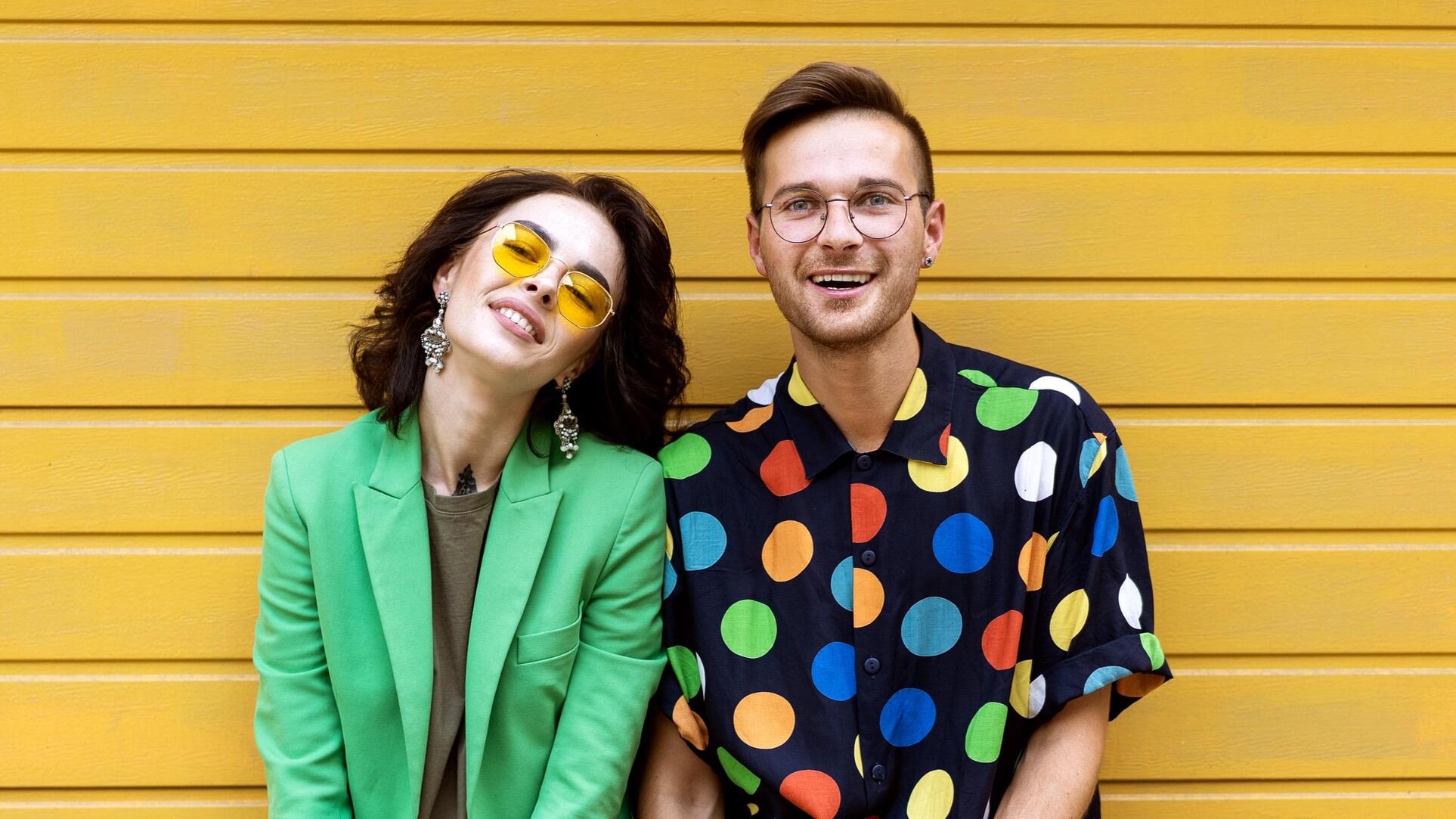 2021 Eyewear Trends: Top 3 Themes for Men & Women
Now is the perfect time to update your personal style. Between wearing a face mask and being stuck indoors, it's a common feeling for you to want a little more self-expression!
Eyewear is excellent for showing off your fashion and personality. Glasses help frame your face to compliment your unique expression with a fun, functional purpose. For everyone who looks forward to getting out more in 2021, eyewear is the best start for inspiration.
Yesglasses offers hundreds of affordable styles to choose from to help you find the best pair of glasses to kick off this summer.
Browse New Arrivals
2021 Eyewear Trends by Yesglasses
Some trends are too perfect to go out of style. Sentimentality and reminiscing on classic styles are in this year, supporting familiar fashion in a post-lock down world.
Expect unique twists on eye-catching styles with bold frames, subtle patterns and new geometric shapes by Yesglasses.
Top 3 Men's Eyewear Trends for 2021
1. Tortoise Shell Frames
Tortoise shell frames are pique sophistication. If you want to show friends you've elevated your style, these frames are for you! Look out for new takes on the tortoise shell pattern with new colors, symmetrical patterns, frame shapes and more.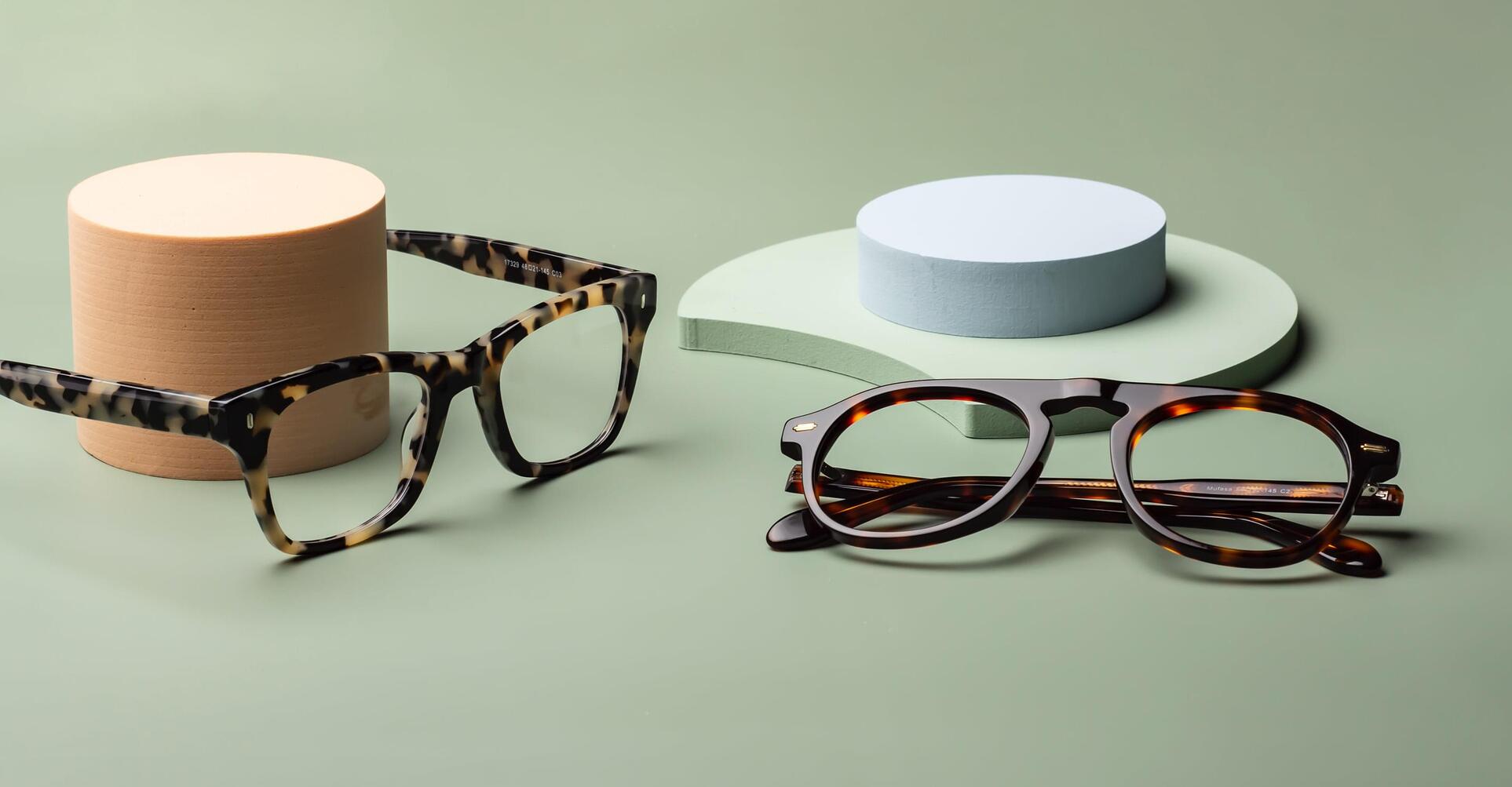 Browse tortoise-shell collection »
2. Bright, Bold Sunglasses
Thick and bold frames are in this year, paired with a variety of bright tinted lenses. Yesglasses makes it easy to select from many shades of yellow, blue, pink, brown, green, purple and gray. Pick out your favorite sunglasses frame and pair it with your favorite tints for a fashionable all-you style.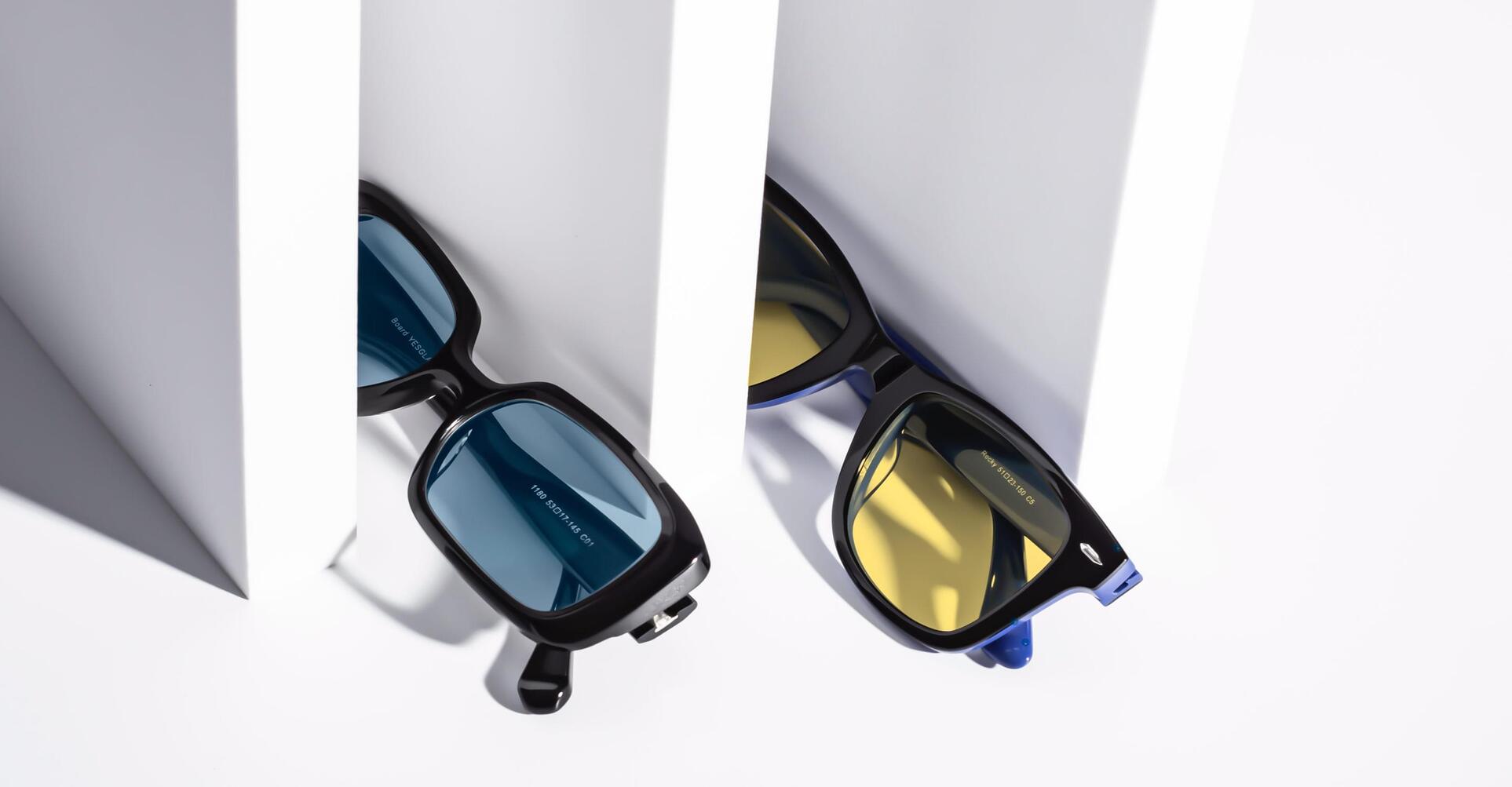 Browse all sunglasses frames »
3. Narrow & Lightweight Frames
Many eyewear fans are turning towards lightweight frames. These glasses are versatile and great for both computer glasses and daily glasses. Lightweight frames can be made with strong titanium materials and some come with unique color etched features for adding more personality to a simplistic, no-fuss style.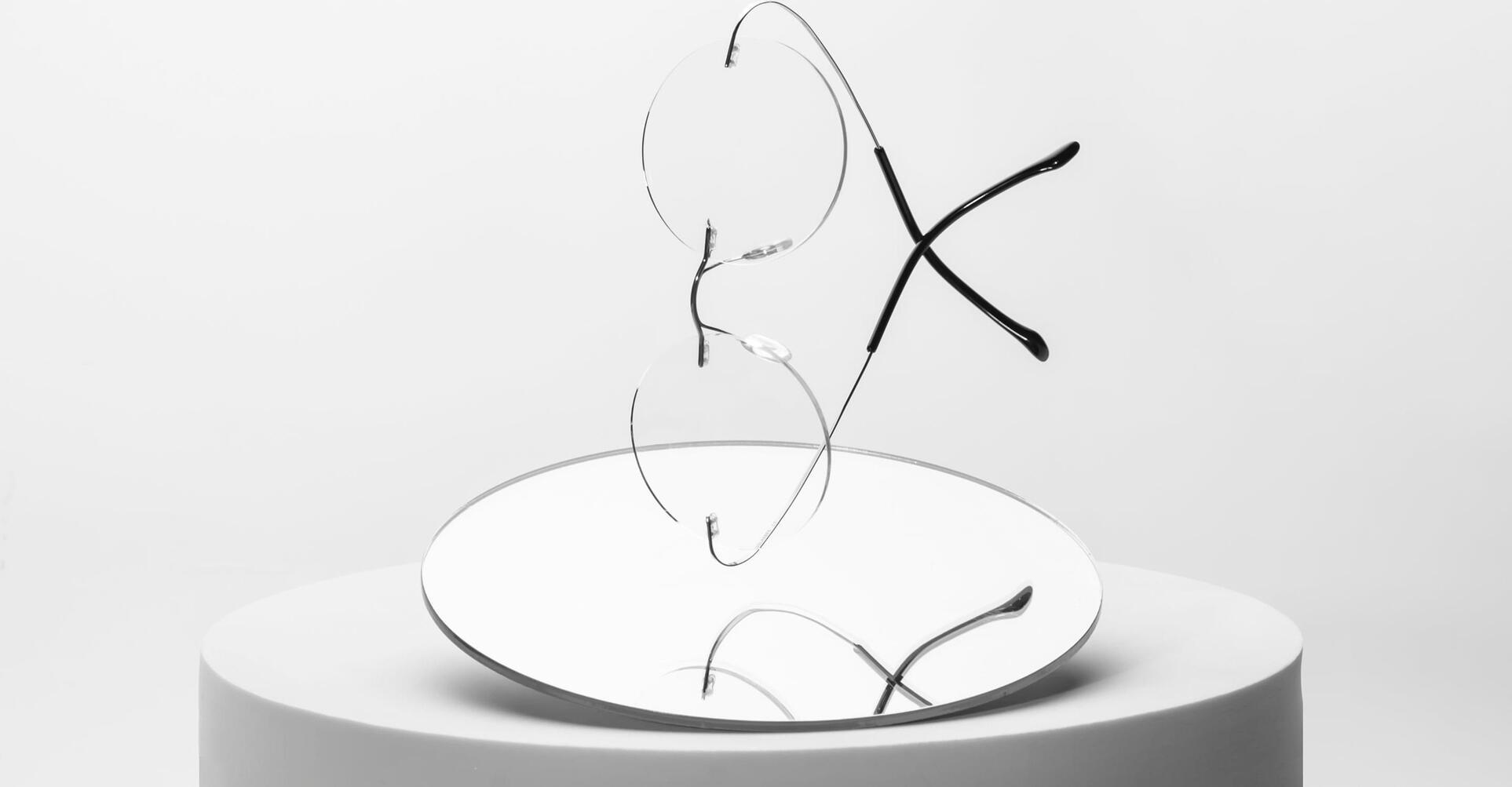 Browse lightweight collection »
Top 3 Women's Eyewear Trends for 2021
1. Cat-Eye Frames
Cat-eye glasses and sunglasses are a resurgent trend that seems to rise to power when women seek out a new wave of bold, feminine styles. This style started in the 30s, came back in the 60s, and has had repeated moments in the pop culture spotlight ever since! This year, look out for cat-eye styles blended with unique patterns, geometric twists and more to bring it further into the modern era.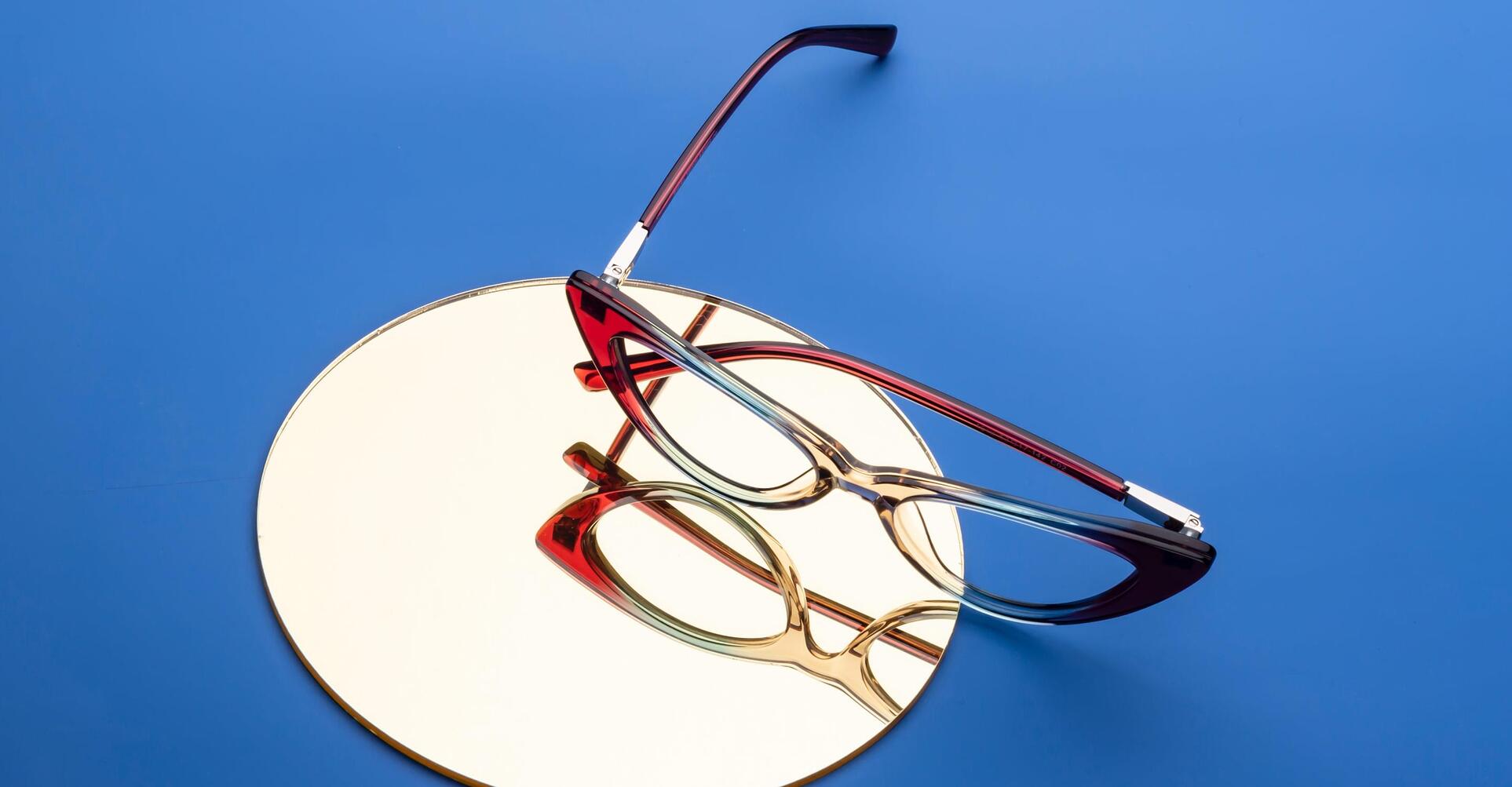 Browse cat-eye collection »
2. Thick, Translucent Sunglasses
Nothing says "summertime" quite like translucent sunglasses with colorful lens tints. This modern, fun-loving eyewear trend speaks volumes about one's personality. Whether strolling in the park or hitting the beach, these cheerful styles help express it's time to adventure with friends.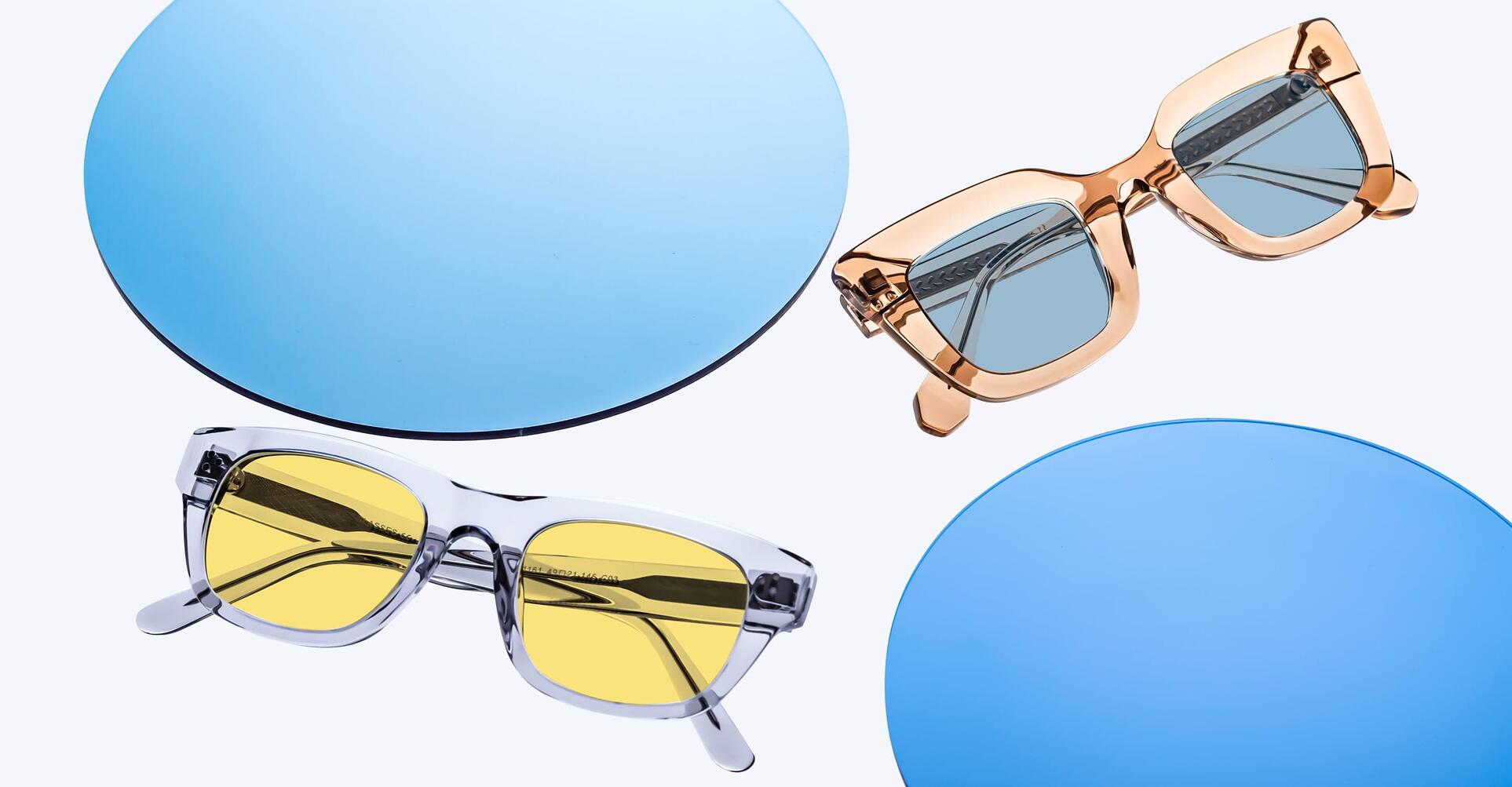 Browse clear & translucent collection »
3. Unique Geometric Frames
Are you looking for an edge with your style? Geometric frames add angles to frame your face in fun, expressive ways. These glasses are most commonly made with metal, bent into interesting patterns to highlight facial features. Expect all-new takes on the geometric trend this year, including color-etched and rimless features.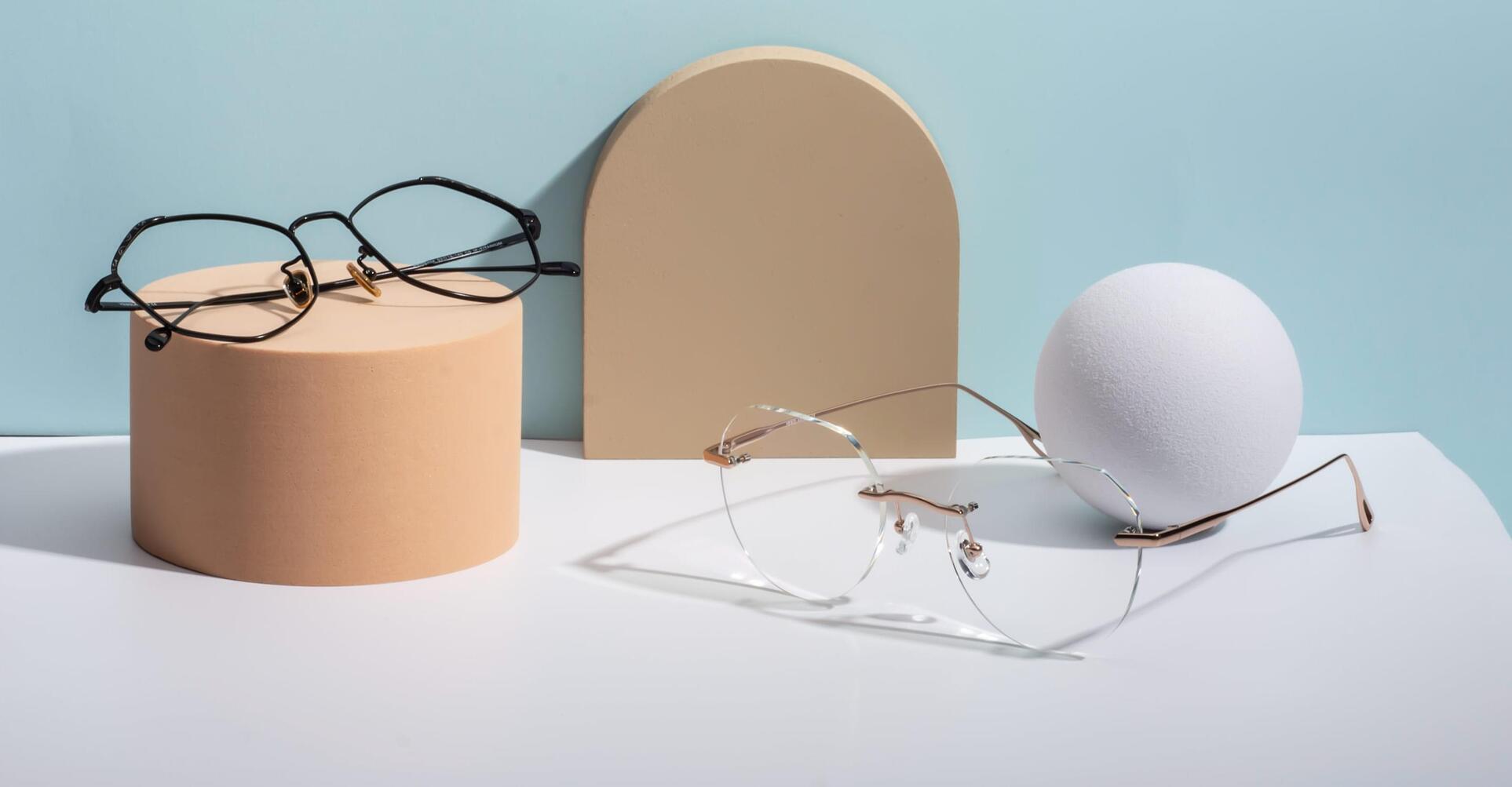 Browse geometric collection »
Yesglasses in 2021
Did you know we design our frames in-house? We love offering our fans a wide variety of styles, carefully thought out just for you.
Take a look at our full selection of frames and filter by your favorite frame shape, material, style and more features to compare our variety of frame patterns that fit your preferences.
Browse New Arrivals