Flat Top Sunglasses: Tough & Young Frame Styles for Men
Flat Top Sunglasses: Tough & Young Frame Styles for Men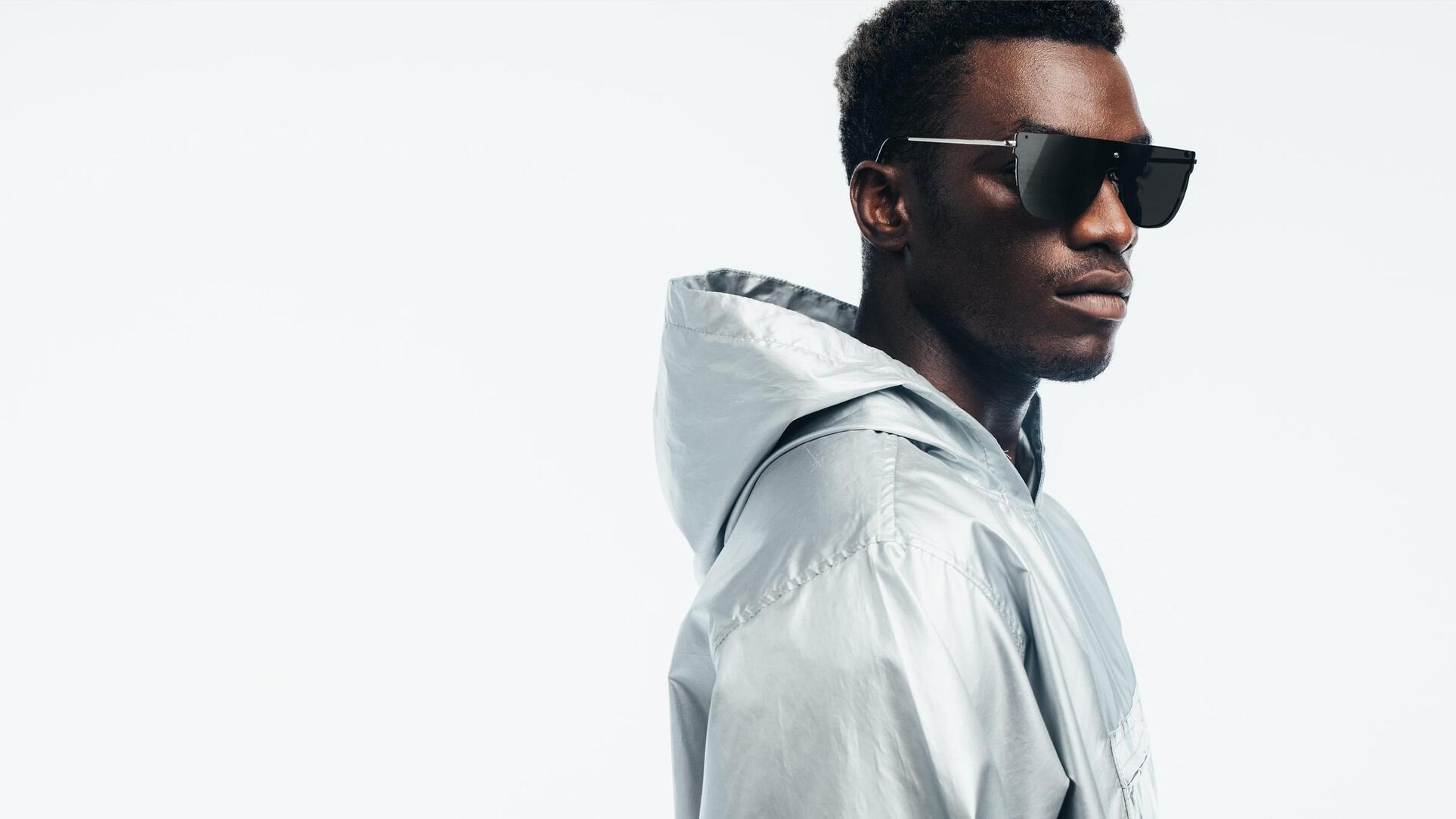 Flat top sunglasses have made their way to the top of the 2021 charts this year with the addition of a sleek flat line at the brow bone atop our favorite iconic frames such as the aviator, geometric and circular frames. Men are turning to this new hot trend's diverse frame portfolio to help shape their look -- whether it be to accentuate their bone structure for a tough appearance, or even soften their look for a younger vibe.
Yesglasses has a wide selection of both edgy geometric flat top frames, as well as round softer flat top frames to adjust to any style. What doesn't change with your glasses selection is the high-quality lenses and affordable frames you'll be adding to your wardrobe.
Whether you are looking for flat top prescription sunglasses or non-prescription fashion frames, we have the perfect pair of glasses for you. Take a look below at our hand-selected list of flat top frame styles for men that will guarantee to turn heads.
How to Choose a Flat Top Sunglass Frame For You?
We have such a wide variety of modern and classic frames that come with the popular flat top feature, it's hard to not find the perfect flat top sunglasses! The best way to decide what type of flat top frames you would like to add to your collection is to determine what feature you would like to prioritize -- frame style or lens type.
Check out the popular frame and lens features below to help you down the path to find your perfect flat top sunglasses!
Frame Style
Some of the most popular styles have come from the evolution of our favorite iconic frames. In the case of the flat top frame, we look to our aviators, geometric, and oversized circular frames.
Aviators Frames
Aviators have come a long way from their classic Top Gun look, with the addition of geometric corners, shield-style lenses and oversized frames. Our head-turning XD303 non-prescription aviator frames are the ultimate portrayal of flat top sunglasses, with a single lens across the bridge making the flat top edge unavoidable to any passer-byer. Or check out our more classic Paradise frame, capturing the timeless aviator with a double nose bridge and oversized lens to really capture a tough, masculine look.
Geometric Frames
Geometric frames have established themselves within both the world of aviator and circular frames. The addition of a geometric shape's sharp edges have taken even the classic look of aviators, and added a geek-chic look to them to youthen up any ensemble.
Round & Circular Frames
Round and circular frames bring in a rounded edge to complement any face, while softening up your features for a more youthful look. The double nose bridge introduces the desirable, modern flat top feature that brings sophistication to any wardrobe. Whether you choose a narrow or wide frame, you can't go wrong with flat top circular sunglasses.
Lens Type
Whether you are looking for gradient, tinted or mirrored lenses -- there is a lens type for you. Most lenses have both neutral and bright color options to pair with your bold new frames.
Choose a black or grey lens to allow the flat top frame to do all the talking. These sophisticated, chic looks will emulate a tougher appearance of the wearer, where a colorful lens may portray a more youthful look.
Gradient Lenses
Gradient lenses have a unique two-tone color, allowing you to sport a pigmented-to-translucent look that will guarantee a double-take. The upper part is helpful to protect your eyes from the sunlight during outdoor activities, while the lower part helps with moderate sunlight or indoor activities.
Tinted Lenses
Tinted lenses are not only great for adding color to your flat top sunglasses, but can reduce glare, enhance depth perception and protect the eyes from excessive sunlight. Check out our tinted lenses collection page for the benefits of our different colored tinted lenses.
Mirrored Lenses
Mirrored lenses are the perfect addition to your flat top sunglasses if you're really looking to make a statement. The mirror coating is highly reflective and best to use in snow, sand, water and higher altitudes. Check out our stylish color choices such as silver, green, blue and gold.
Whether you decide to take the plunge on bold wrap around aviator sunglasses, or opt for the chic yet subtle gradient lenses, we can guarantee that Yesglasses has the perfect frames for you.
About Yesglasses Sunglasses
Yesglasses has an endless amount of customizable options for your next pair of sunglasses, to include frame, lens, prescription and additional features. Choose your next pair of high-quality, affordable frames, and start seeing the world through Yesglasses!