5 Reasons You Should Try Geometric Eyewear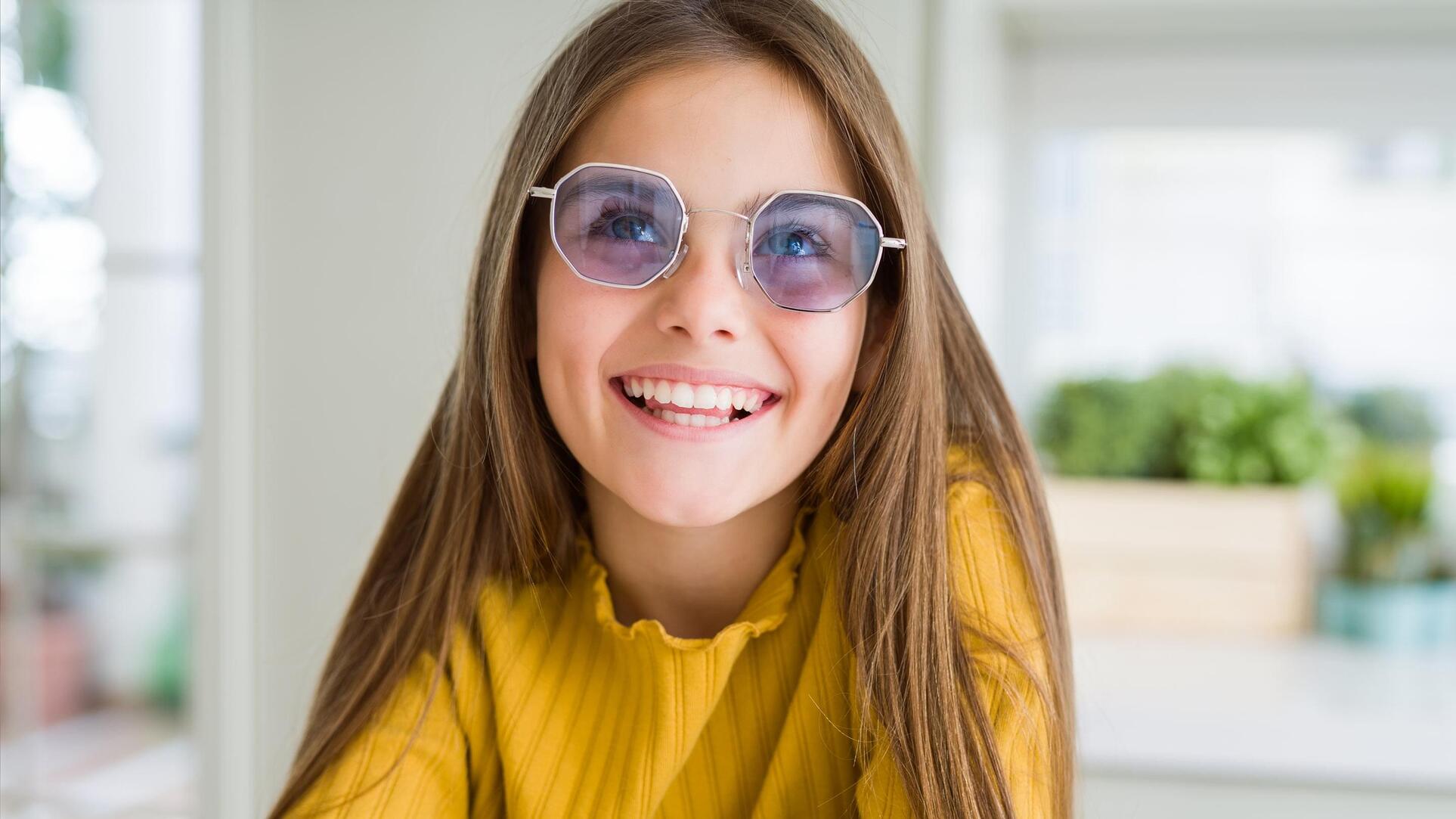 5 Reasons You Should Try Geometric Eyewear
Looking to switch up your look? Consider a pair of geometric eyeglasses or sunglasses. Whether you're looking for a similar style to your classic circle or aviator frames, or a completely new and unique frame shape, we have you covered with our wide selection of pentagon, hexagon, heptagon, octagon, dodecagon, and other funky frame shapes!
Yesglasses has the best selection of high-quality, affordable geometric frames in unique, eye-catching shapes. Check out our top 5 reasons to choose a pair of eyeglasses or sunglasses from our Geometric Polygon Glasses Collection.
1. Accentuate or Transform the Shape of Your Face
The shapes and edges of geometric glasses can be extremely flattering to one's face. Whether you are looking to accentuate your sharp features or transform your face, consider one of our many sharp-angled and polygonal frames such as our butterfly-shaped or hexagonal frames.
Most of our geometric sunglasses and eyeglasses are reminiscent of our classic frames such as cat-eye, aviator, and circular, but with unique angles and edges to help accentuate or transform the look of your facial structure. Looking for a more subtle change during your geometric makeover? Keep reading!
2. Subtly Switch Up Your Style
It's easy to be comfortable in the classics, but if you're looking to subtly switch up your style, let's start with your eyeglasses or sunnies! For those not ready for a drastic change, we recommend looking at one of our geometric aviators or octagonal frames. Both of these frames are spin-offs to our classic aviators and circle-shaped frames but elevated with unique angles and edges.
Looking for more of a bold frame? We also carry fun and unique frames for all-day wear or for those special occasions! Below you can read more about our statement-worthy geometric frames and how you can use them to spice up any wardrobe.
3. Get Yourself a Statement-Worthy Accessory
Whether you're used to wearing classic trapezoid sunglasses or rectangular metal eyeglasses, you've probably toyed with the idea of trying out a fun and unique frame. Look no further! Check out our collection of bold, thick-rimmed geometric glasses frames in a variety of unique shapes, colors, and patterns!
Not bold enough for you? Check out some of our unique frames below with original features that are sure to turn heads!
4. Be Original!
Stand out in a crowd of semi-rimmed trapezoid and classic aviators with our funky frames made with unique shapes and features. Take a look at our geometric eyeglasses and sunglasses that are sure to be the center of attention in any crowd. Combine these funky frames with colored tinted lenses for an even more original look!
5. Yesglasses Has the Best Selection of Geometric Sunglasses!
Whether this is your first geometric frame, or you have many in your collection, we're here to help you on your path to finding your next favorite pair of eyeglasses or sunnies! Receive FREE high-quality 1.61 hi-index lenses with the purchase of your frames, along with free shipping and returns, and Yesglasses' 100% fit guarantee.
Chat with our experts or check out our FAQs to learn more about our wide selection of geometric eyeglass and sunglass frames!