Lens Coatings: Different Types & How To Choose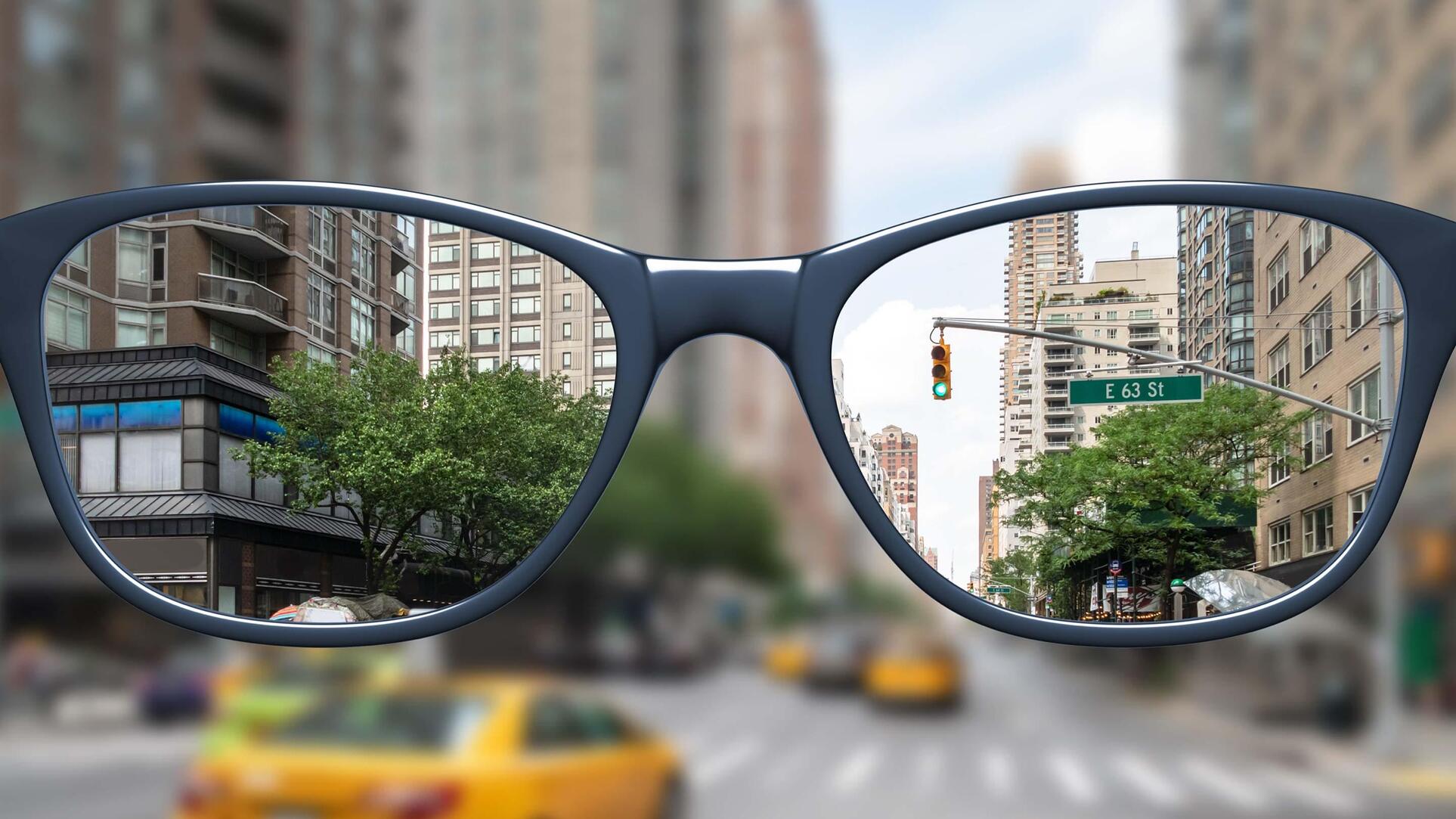 Lens Coatings: Different Types & How To Choose
Lens coatings enhance the function of your eyeglasses or sunglasses. These specialized layers can reduce glare, prevent scratches, block blue light, and much more. The coatings you choose have benefits that can affect your comfort, health, and even the longevity of your lenses.
With so many glasses coatings available, it can be difficult to decide what you need. Let's take a closer look at what lens coatings are, how they work, and how they can benefit you. More importantly, we'll go over the different types and show you how to choose the best lens coatings for your glasses.
What are lens coatings?
A lens coating is a layer applied to glasses lenses that enhances the wearer's vision or overall experience with their eyewear.
Typical lenses already include several layers, including a base coating, hard coating, and top coating. In between these layers, you can include additional coatings that will protect your vision or enhance the lenses themselves.
For example, here is a list of eyeglass lens coatings available from Yesglasses:
100% UV protection
Anti-reflection
Anti-scratch
Anti-static
Blue light blocking
Light-responsive
Our manufacturing process includes a high attention to detail to ensure lens coatings are applied properly. To learn more about our different coatings and lenses, check out our full lenses and coatings overview.
Can I have multiple lens coatings on my glasses?
Yes! You can apply more than one coating to a single set of lenses. In fact, multiple coatings provide more protection for both your eyes and lenses.
All Yesglasses lenses have anti-reflective and UV protection coatings applied. These two layers come at no extra cost, so you're already starting off with some very welcome benefits.
What are the different types of glasses lens coatings?
As mentioned, several of our eyeglass coatings are included on all Yesglasses lenses. This makes choosing your eyeglass coatings super easy. We've included an overview covering the benefits of each lens coating below.
How lens coatings affect my vision?
Lens coatings will affect your vision, but the effects are generally positive. For example, an anti-reflective coating enhances visual clarity while cutting down on eye strain.
Blue light blocking coatings, commonly used for computer glasses, reduces harmful blue light that's emitted from computer monitors, smartphones, laptops, TVs, and other modern displays. This makes it more comfortable to look at the bright screens of electronic devices.
Blue light blocking glasses are quite popular as a result and will have a positive effect on your vision.
What lens coatings should I choose?
Thinking about your lifestyle can tell you a lot about what lens coatings will work best for you.
Do you wear your glasses during outdoor activities or sports?
An anti-scratch coating could help boost the durability of your lenses.
If you do spend your days outdoors, sunglasses are also a great option.
The polarization coating on polarized sunglasses adds cut glare while protecting your eyesight.
Do you work in an office and spend most of your day in front of a computer?
Anti-reflection and blue light blocking coatings will help combat eye fatigue.
Do you wear reading glasses?
An anti-static coating will repel dust and keep your lenses cleaner.
There are many options and combinations that make lens coatings worth it. If you're unsure of which options to choose, you can always contact us for help.
How long do lens coatings last?
Lens coatings are meant to last the lifetime of your prescription, which is typically between 1 and 2 years. With proper care and maintenance, some lens coatings can last much longer.
Keeping your prescription up to date will help you maintain healthy vision. If it's time for a new prescription, consider the available options and how you use your eyewear. It's the best opportunity to improve your quality of life through some simple enhancements to your eyeglasses or sunglasses.
Wondering if it's time to update your prescription? Learn how to tell when you need new glasses.
How to choose lens coatings?
The best part of getting new glasses is discovering the pair that fits your style! At Yesglasses, we have a massive collection of hundreds of in-house designs. We offer options to easily compare styles and make it simple to add coatings to the lenses you choose.
7 Steps: Choosing your glasses lens coatings
1. Browse our eyewear collection! Use our handy filters to narrow down your options by gender, frame material, shape and more.

2. Once you have your favorite frame picked out, choose clear lenses or sunglass lenses. Make this selection from the dropdown box on your frame.

3. Next, click the "Select Lenses" button, which will bring you to all of your remaining options. Here, you can confirm your eyeglasses lenses, sunglasses lenses, or light-responsive lenses.

4. When choosing eyeglasses lenses, you'll find several options. Choose from single vision with or without blue light blocker, free-form progressive with or without blue light blocker, or bifocal.

5. Each lens type has a variety of indices to choose from, which determines how thick your lenses will be. The stronger your prescription, the thicker you will want your lenses. Thinner lenses are lightweight and comfortable to wear if you have a weaker prescription.

6. We make it clear and easy to see what lens coatings are automatically applied to your lenses. All of our lenses are anti-scratch, anti-reflective, and feature 100% UV protection.

7. The last step is to enter your prescription. You can enter it yourself, upload a digital copy, or select non-prescription glasses. Having trouble reading your prescription? Check out our guide to reading your eye prescription.
What if I have problems with my lens coatings?
Lenses can be made to be more durable, but they're not invincible. Wearing glasses with chipped coatings or a big scratch can be incredibly annoying.
We stand by our quality and dedication to offering our fans the most popular and useful coatings available. Our 12-month warranty can cover replacements due to damage.
We also offer a one-time replacement for each pair of glasses in your order if you are not 100% satisfied. This is in addition to an optional 14-day Style and Fit warranty that you can opt in to for wearing your glasses as a trial.
Find the right lens coatings with Yesglasses
Now that you know what lens coatings to choose, let us put those lenses into the perfect pair of frames. At Yesglasses, we offer hundreds of styles created by our in-house designers. We make it easy to find the sizes, shapes, and colors that will bring out the best in you.
Looking for more glasses fashion advice? Find out how to choose your frame and lens color.