Summer Sunglasses: Trends & Popular Styles
Summer Sunglasses: Trends & Popular Styles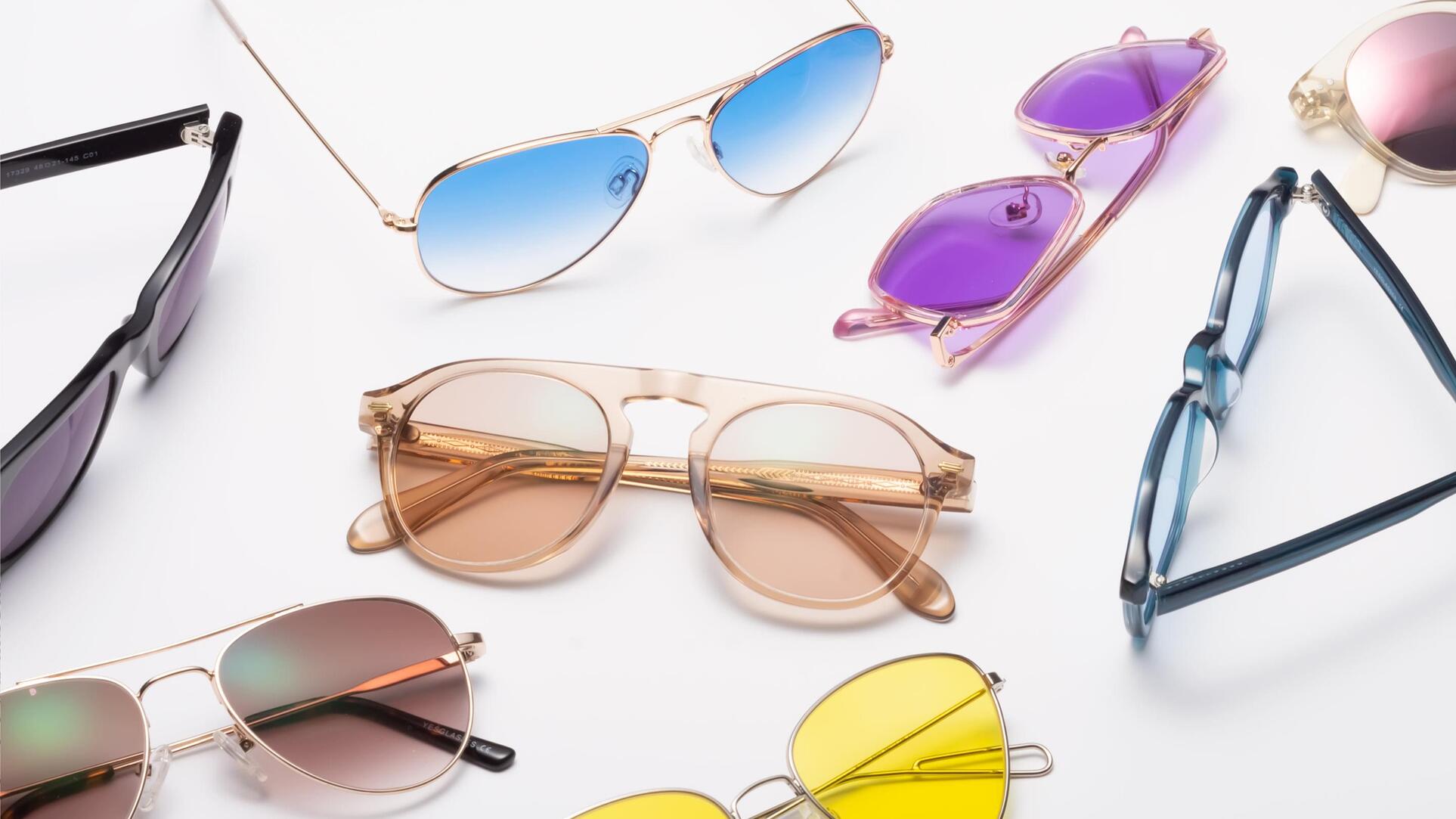 From those who like to dress their best to the most prominent fashion trendsetters, we all know that sunglasses never go out of style. Of course, with beach and vacation season just around the corner, we're sure you're seeking a set of summer shades to suit your look.
Well, you're in luck! This guide highlights the most popular summer sunglasses styles, including the hottest trends you can expect to turn heads throughout 2022.
What sunglasses are in style this year?
We've all heard the phrase "less is more," but in 2022, it's all about "more, more, more!"
Modern fashion has always been bold and brazen, but this year's trends take things further, celebrating the appeal of an overstated look.
Oversized frames, cat eyes, aviators, and bright/pastel colors are making waves this summer, whether you're on the beach, at the boardwalk, or by the pool.
As for lenses, tints are the most popular choice. Light, medium, and dark tints are all equally fashionable in 2022.
While following the latest trends is one thing, finding the perfect sunglasses that fit you is another. Figuring out your face shape is the first step to take. Knowing your face shape will make it much easier to find the designs that suit you best.
Once you've locked in your face shape, give these summer sunglasses styles a look.
Oversized Sunglasses
If bigger is better, what's bigger or better than oversized sunglasses? From butterfly and geometric to round and rectangle, expect these frames to steal the show in 2022.
When shopping for a good pair of oversized frames, make sure that the glasses don't touch your cheeks while keeping the top of the frames below your eyebrow. Also, make sure the frame itself isn't too thick. (It's all about accentuating those lenses.)
Aviators
Without a doubt, aviators are among the most enduring frames you can buy. They never seem to go out of style! With this season's pull toward "bigger is better," the aviator gets its time to shine once again.
The tops of an aviator frame should rest comfortably in front of your eyebrows. Since the lenses of aviators are convex (i.e., they curve outwards), they shouldn't touch your eyelashes.
Cat Eye Sunglasses
Classic, dramatic frames that add a hint of elegance to your look with their sharp angles. Cat eye frames also work in a variety of colors and patterns. Don't be afraid to experiment with something a bit flashier. A tortoise shell design pairs nicely with this frame type, resulting in a trendy look you'll love.
As for fit, make sure those distinctive, pointy frame edges don't go beyond the width of your face.
Bright & Pastel Colors
Plastic frames are pop in this year, with funky, bright colors making a comeback in a big way.
For the best results, choose a color scheme that complements the rest of your ensemble. Mix and match pastel colors with an oversized or cat eye frame to truly maximize your 2022 trendsetting ways.
Summer Sunglasses Start with Yesglasses
At Yesglasses, we offer hundreds of frames for prescription and non-prescription sunglasses. All of our frames are made in house.
We're also committed to providing you with the latest and greatest styles using sustainable materials and business practices, this way you can enjoy your summer knowing you're helping us make the world a better place.
Planning a trip? Check out our picks for the best travel sunglasses!