Summer Sunglasses: Trends & Popular Styles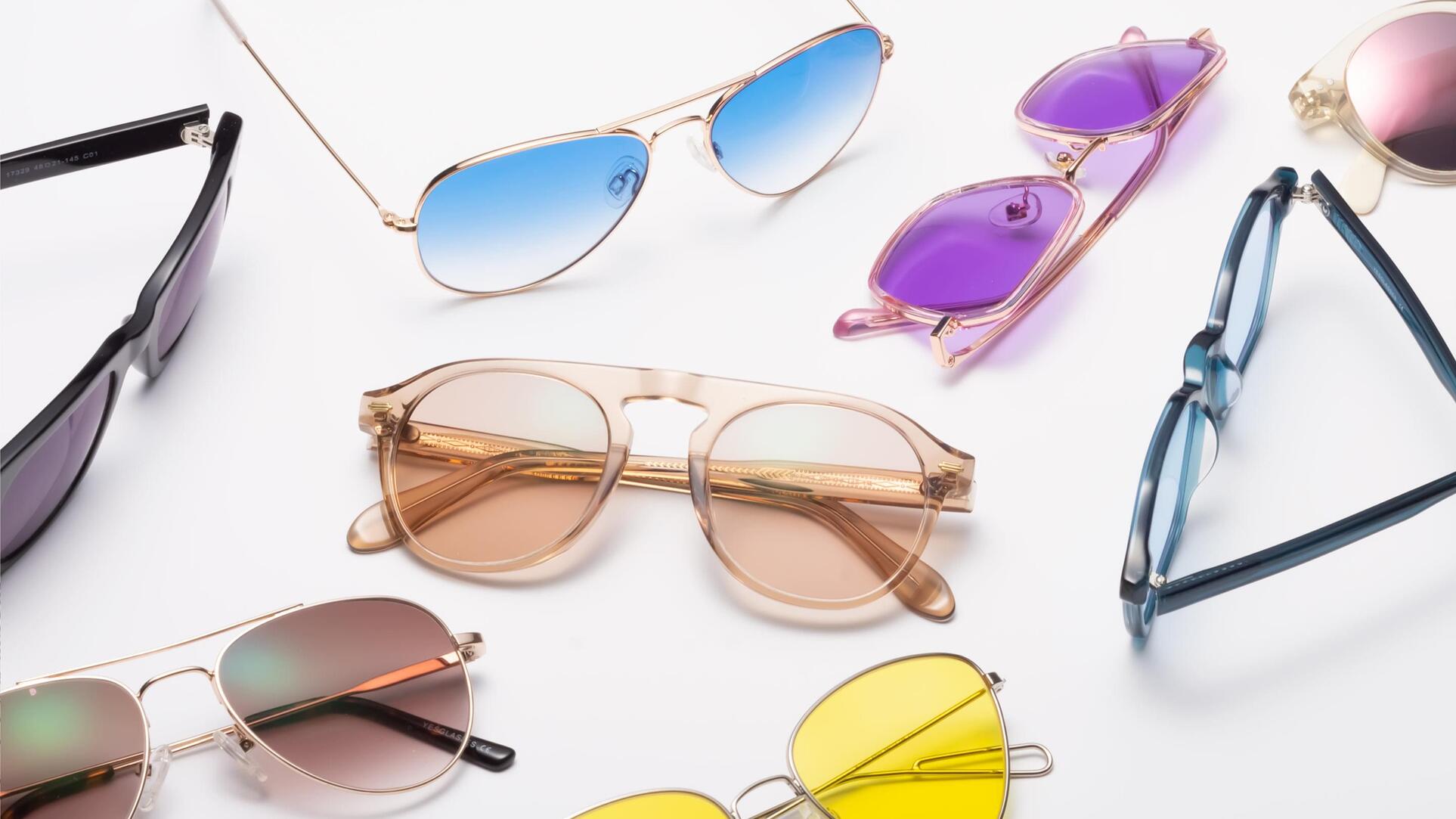 Summer Sunglasses: Trends & Popular Styles
When it comes to style, sunglasses are a timeless accessory that never goes out of fashion. With summer approaching and vacation season on the horizon, finding the perfect pair of shades to compliment your look is essential.
Luckily, you've come to the right place! This guide showcases the most popular summer sunglasses trends and styles, highlighting the hottest shades that are certain to turn heads in 2023.
What sunglasses are in style this year?
In 2023, the fashion mantra is "more, more, more!" Embrace bold and audacious styles as this year's trends push boundaries, celebrating the allure of an exaggerated look.
Oversized frames, aviators, cat-eyes, and vibrant or pastel colors are taking the spotlight this summer, whether you're lounging on the beach, strolling along the boardwalk, or relaxing by the pool.
Oversized Summer Sunglasses
When it comes to making a bold statement, nothing beats oversized sunglasses. From geometric to round and rectangle frames, these sunglasses are set to steal the show in 2023.
What to look for when buying oversized sunglasses for summer?
When shopping for the perfect pair of oversized frames, ensure they don't touch your cheeks, and keep the top of the frames below your eyebrows. Choose frames that are not overly thick to emphasize the beauty of the lenses.
Discover the perfect oversized sunglasses that combine style and functionality for a fashionable summer.
Aviator Summer Sunglasses
Aviator sunglasses are an enduring classic that never goes out of style. In 2023, the trend also leans towards "bigger is better," giving aviators their moment to shine once again.
Explore the versatility of aviator sunglasses for both men and women. From sleek black aviator sunglasses to a range of stylish options, embrace the timeless appeal of aviators and elevate your look for 2023.
What to look for when buying aviator sunglasses for summer?
To achieve the perfect fit, ensure the top of the aviator frame rests comfortably in front of your eyebrows. With their convex lenses that curve outward, aviators should never touch your eyelashes.
Cat-Eye Summer Sunglasses
Add a touch of elegance to your style with the classic and dramatic frames of cat-eye sunglasses. These frames work wonders in various colors and patterns, allowing you to experiment with a bolder and more fashionable look.
For a trendy twist, opt for a tortoise shell design that beautifully complements this frame type.
What to look for when buying cat-eye sunglasses for summer?
When choosing the perfect fit, ensure the distinctive, pointy frame edges stay within the width of your face.
Embrace the allure of cat-eye frames and a chic fashion statement in 2023.
Vibrant & Pastel Summer Sunglasses
This year, plastic and acetate frames take center stage, bringing back funky and bright colors in a big way. It's time to make a bold statement!
What to look for when buying vibrant and pastel sunglasses for summer?
To achieve the best results, select a color scheme that complements your overall ensemble. Experiment with mixing and matching pastel colors with oversized or cat-eye frames, allowing you to fully embrace the trendsetting spirit of 2023.
As for lenses, colorful tints, gradients, and mirrored are the go-to choice. Light, medium, and dark tints are all equally fashionable in 2023.
Want to let your frames do the talking? Use a neutral-toned polarized lens in gray, brown, or green.
Choosing the perfect sunglasses that suit you goes beyond following trends. The first step is determining your face shape to learn what frame best compliments your features. Once you know your face shape, finding the ideal design becomes much easier.
Try Our Face Shape Detection Tool
What are sunglasses good for in the summer?
Sunglasses serve two essential purposes in the summer: protecting your eyes from harmful UV rays and reducing glare and eye strain.
The sun's rays can damage your eyes, leading to long-term consequences. Wearing polarized sunglasses with UV protection shields your eyes and helps prevent eye strain, headaches, and other discomforts caused by excessive glare.
Absolutely! Wearing sunglasses in summer is crucial for maintaining good eye health and ensuring your comfort outdoors.
The sun's rays are particularly intense during this season, making proper eye protection essential. By wearing sunglasses with UV protection, you can safeguard your eyes and enjoy the summer sun without worries.
Going on vacation this summer? Find the best sunglasses for summer travel.
What color polarized lens is best for summer?
When it comes to polarized lenses for summer, neutral and cool tones work exceptionally well. Gray, green, and brown polarized lenses are popular choices as they maintain color accuracy and provide excellent sun glare reduction.
These colors also offer a stylish and versatile look that complements various outfits and occasions during the summer season.
How to choose sunglasses for summer?
When choosing sunglasses for summer, consider the following factors:
Determine your face shape to find frames that flatter your features.
Look for sunglasses with 100% UV400 (UVA and UVB) protection to shield your eyes from harmful rays.
Select a style that suits your personality and preferences, such as oversized, aviators, or cat-eye frames.
Explore lens tint darkness based on your needs and fashion preferences.
Ensure the sunglasses fit well, feel comfortable, and don't slide down your nose.
Why should you buy summer sunglasses at Yesglasses?
At Yesglasses, we offer a wide range of frames for both prescription and non-prescription sunglasses. All our frames are crafted in-house, ensuring quality and style.
We prioritize your eye protection. All our sunglasses come with FREE 1.61 hi-index sunglass lenses with 100% UV400 protection.
Shop All Sunglasses