How to Choose the Best Prescription Glasses
How to Choose the Best Prescription Glasses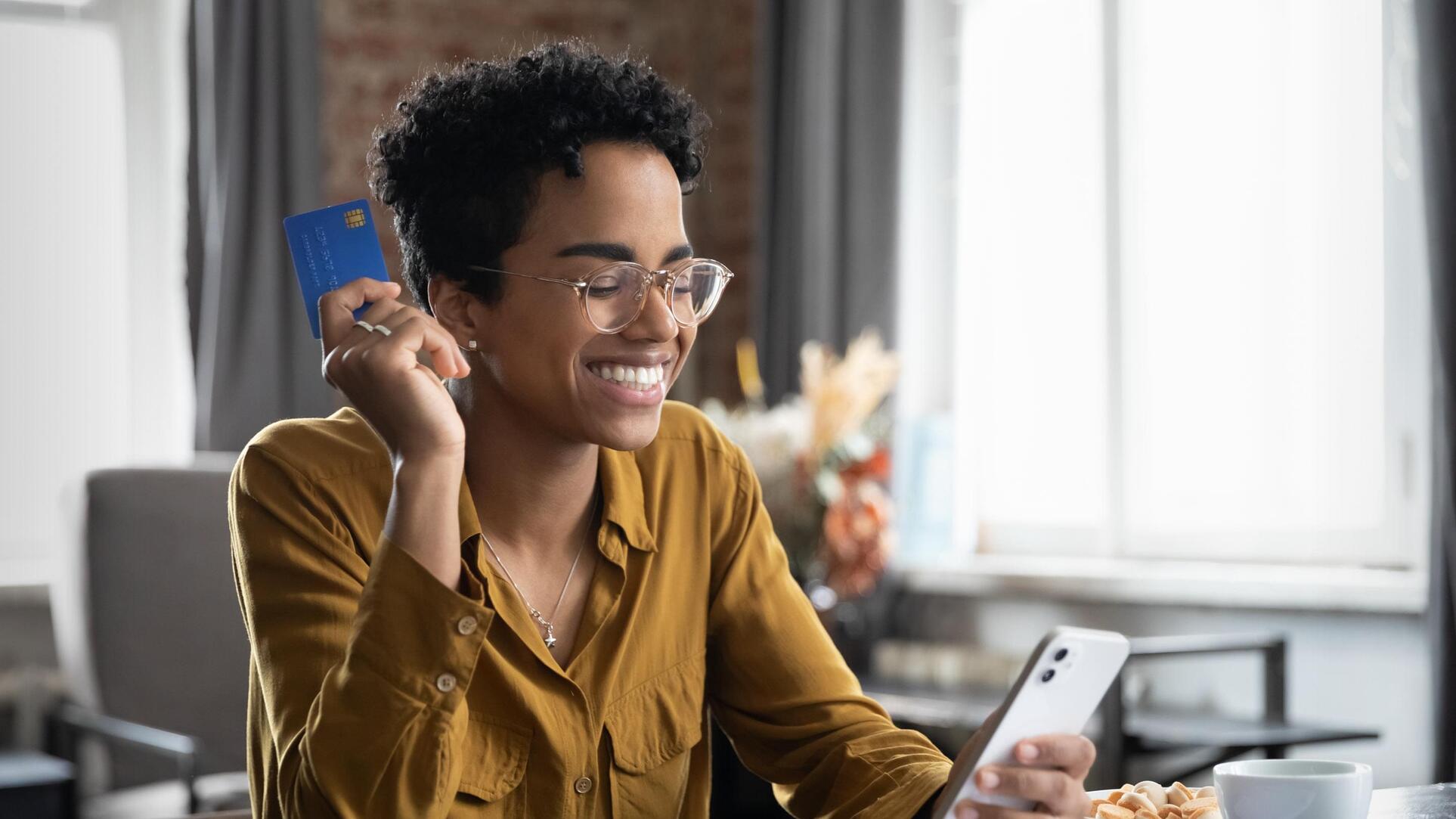 Variety is a big part of what makes shopping online for prescription glasses so great! At the same time, this variety can also be the biggest obstacle. When it comes to all the different shapes, sizes, materials, and lens types, where do you even begin? How do you know you're choosing the best prescription glasses?
No worries! We've got some easy steps that will bring the fun back into shopping for your next set of prescription eyewear.
Figure out your face shape.
The best place to start on your quest for that perfect pair of specs is your face shape. Do you have a heart-shaped face? Rectangular? Square? Oval? Knowing the shape of your face makes it easy to narrow down the frames that will fit you best.
To determine your face shape quickly and easily, try our handy Face Shape Tool.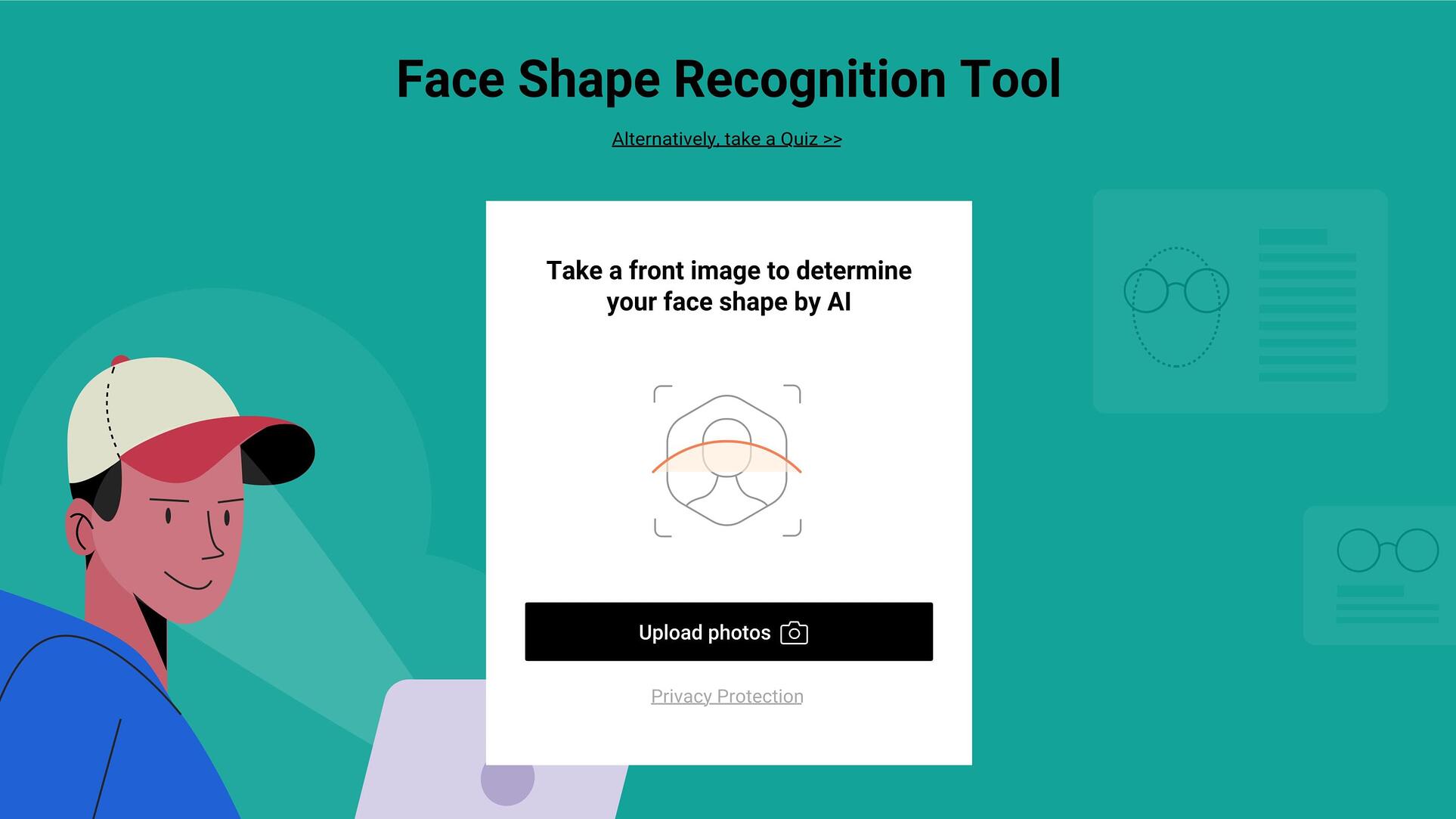 Pick the right material.
Once you've found your face shape and figured out what kinds of frames will work for you, the next step is choosing a material. Metal and plastic frames are the main two types of materials, with sub-categories of materials within each.
Metal Frames Benefits
Metal frames are more durable, making them a great choice for sports and other outdoor activities. The nose piece on metal frames is easy to adjust, unlike plastic frames which need to be fitted perfectly. You can also choose half-rim or rimless styles when going with metal.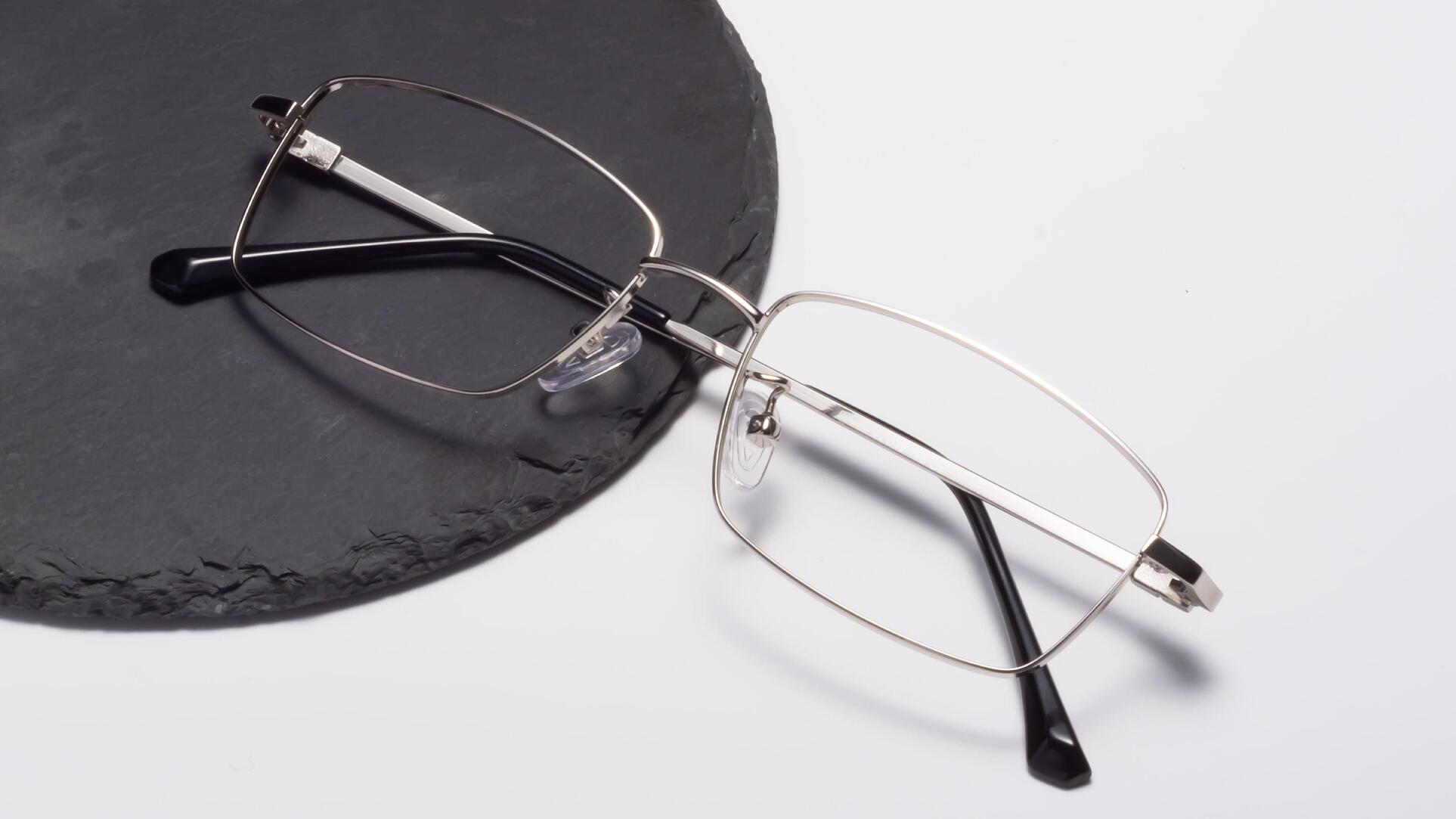 Plastic Frames Benefits
Plastic frames offer more color and shape options, giving you a huge selection to choose from. They are also generally cheaper than metal frames, though both materials have affordable options. Plastic frames also tend to be lighter and are the best choice if you have any metal allergies.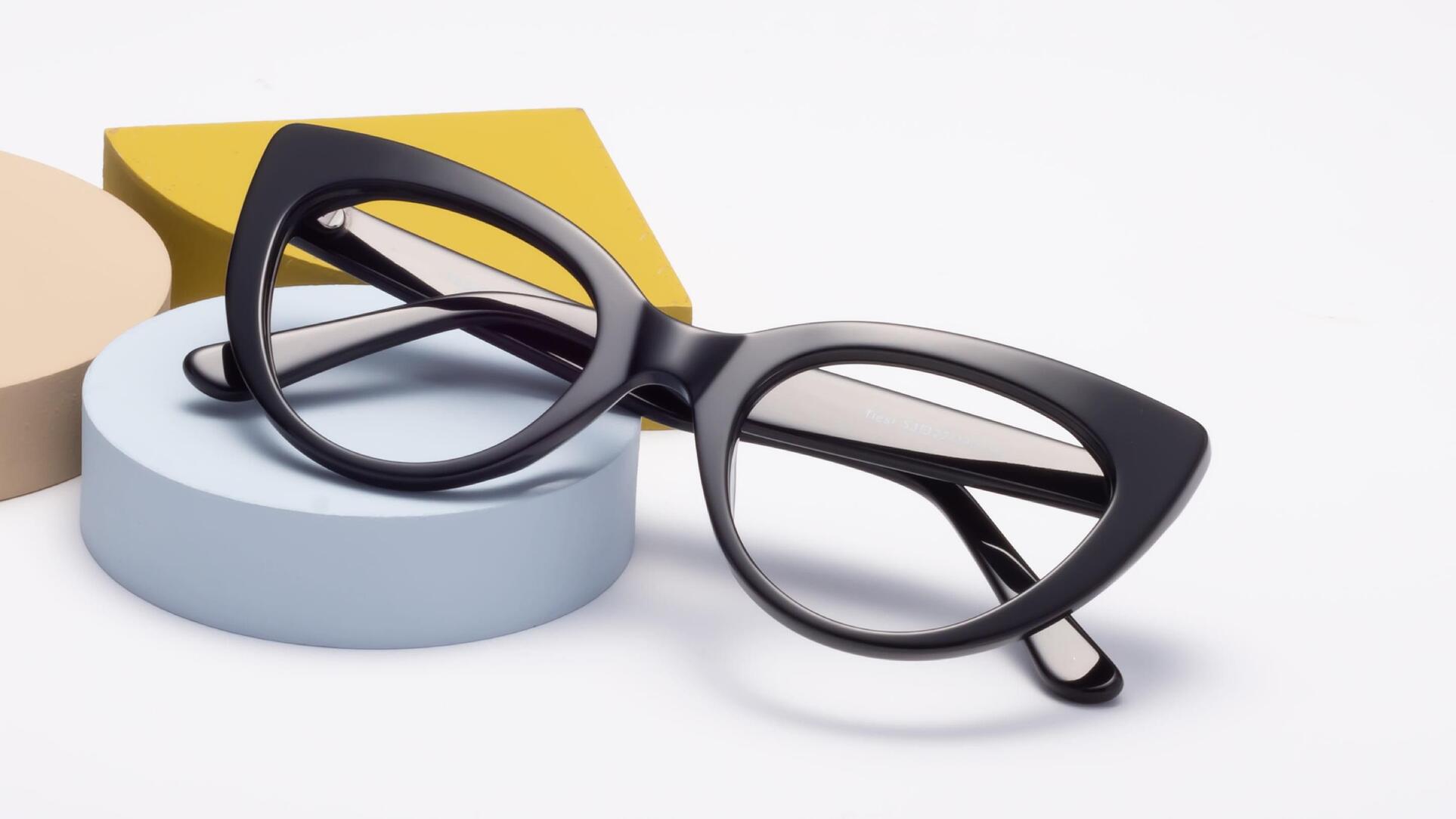 Find the best type of lenses.
Consulting your eye doctor is the best way to determine the type of lenses you should buy. Your doctor will confirm the type of lenses you need, be it single vision, bifocals, or another option.
Here are the most common types of lenses you'll find for prescription glasses:
Single Vision lenses are for general use and offer a single focal point for vision correction.
FT Bifocals are helpful for those who also need their glasses for reading.
Progressive lenses use multiple focal points and can help you see clearly at all distances.
There are also special coatings to consider, like blue-light blocking, anti-scratch, UV protection, and more.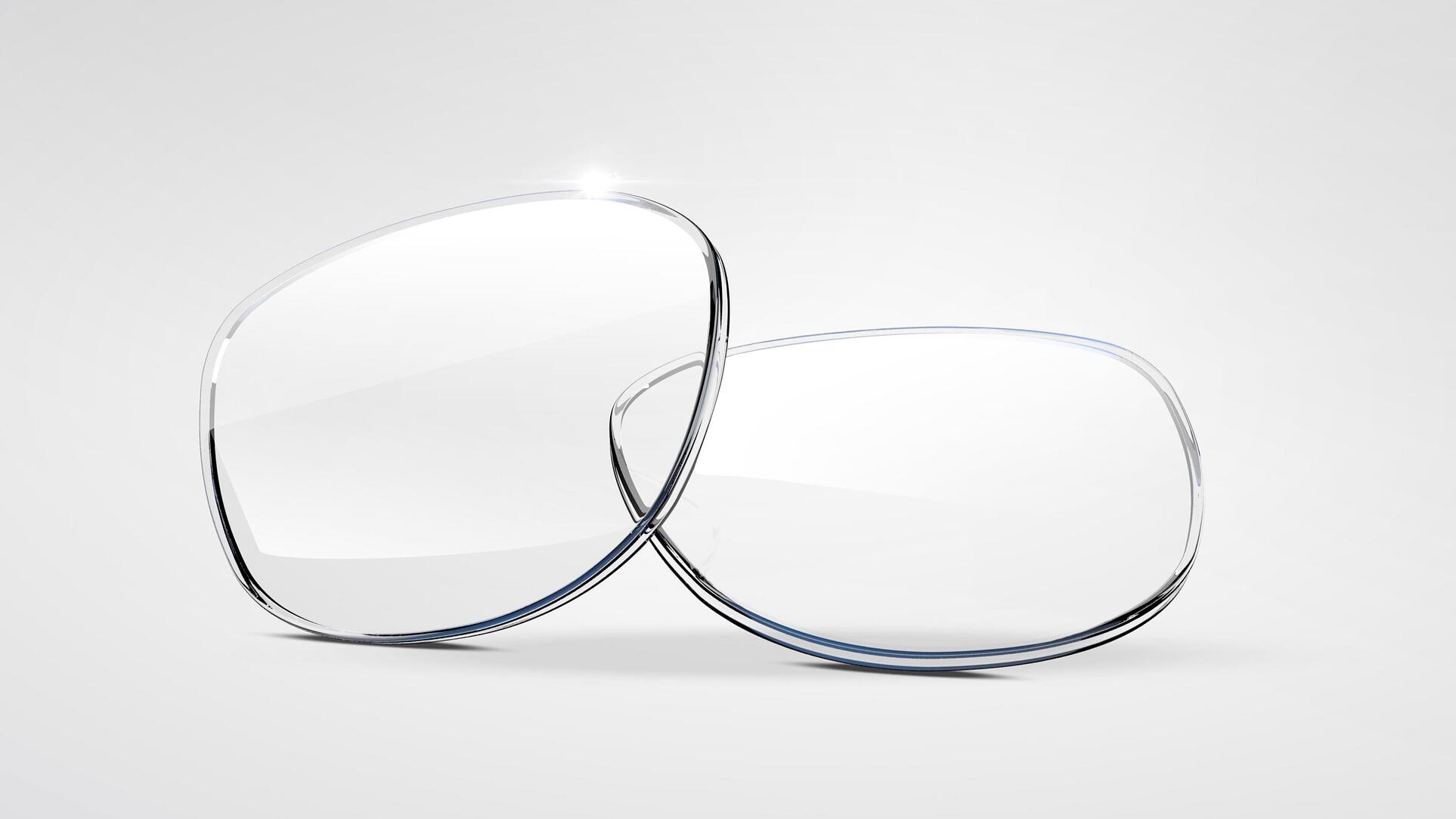 What about choosing the best prescription sunglasses?
Prescription sunglasses offer wearers the best of both worlds. You have the essential benefits of prescription lenses blended with the style and utility of a great pair of shades. Having the option for something like polarized prescription lenses will also give you enhanced clarity with reduced glare for outdoor activities.
Sunglass lenses come with single vision and progressive prescription options. Let's run through the different kinds of lenses:
Need help pairing sunglasses lenses with your favorite frames? Check out our guide on how to find the right frame and lens color combo to fit your style.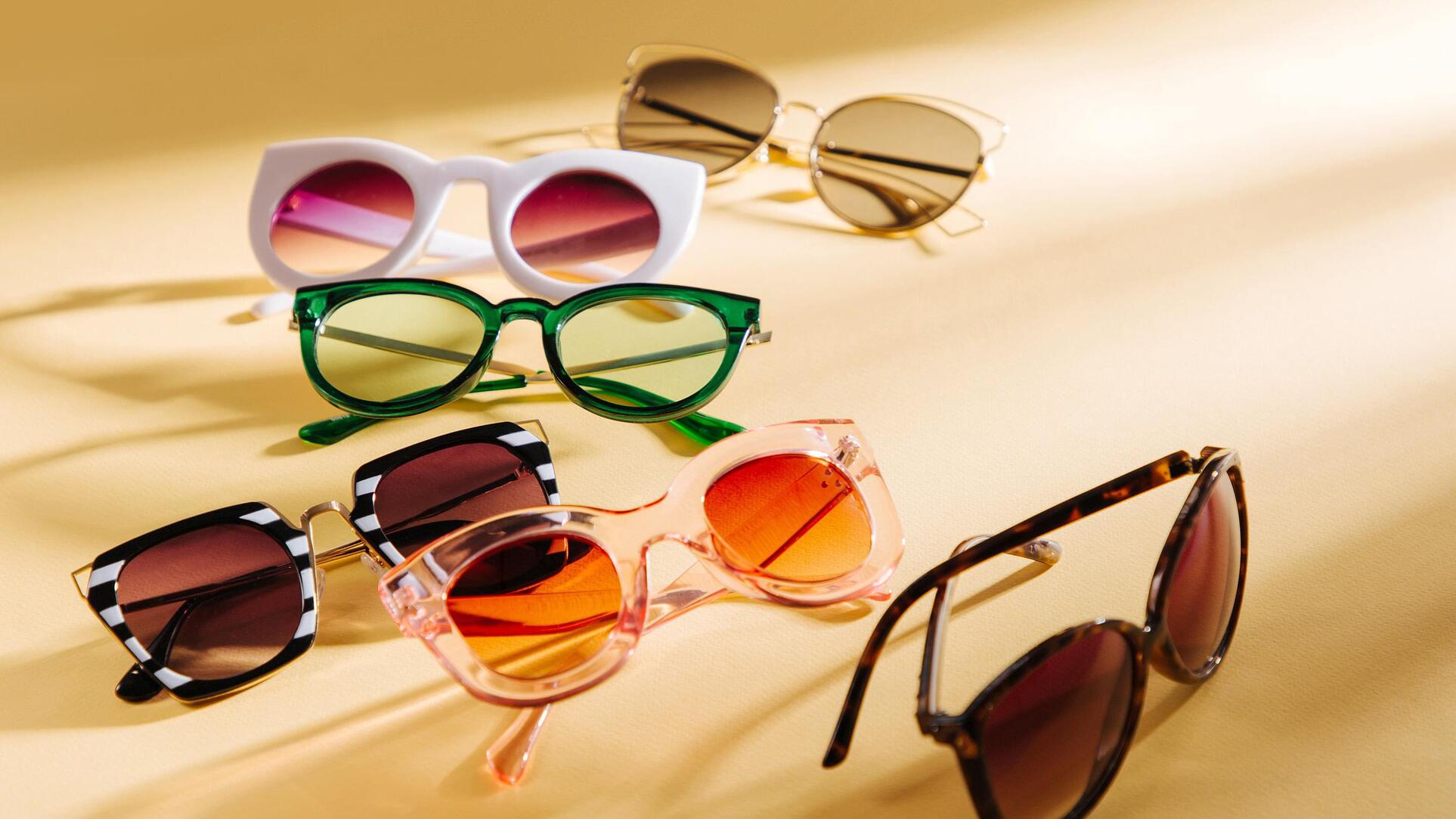 Get the best prescription glasses with Yesglasses.
Whether you're looking for eyeglasses or sunglasses, we'll find the best fit for you. All of our frames are made in house, with a wide selection of materials and styles to choose from.
Let Yesglasses be your one-stop online shop for prescription glasses!