Driving Sunglasses: A Complete Buyer's Guide
Driving Sunglasses: A Complete Buyer's Guide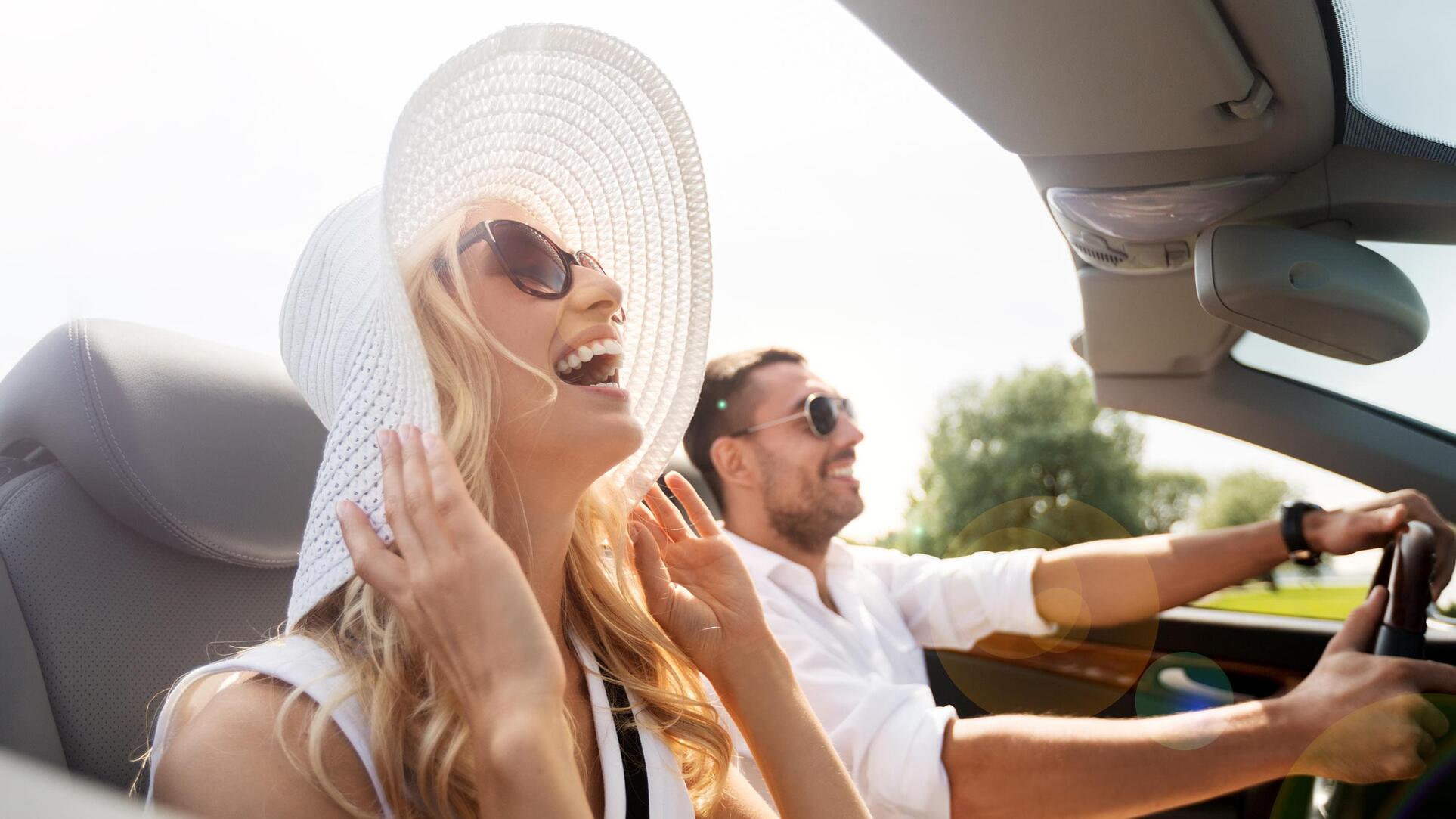 Anytime you're on the road under a blinding sun, driving sunglasses are essential. Of course, it's not just direct sunlight you need to watch out for. Reflections off passing cars, windows, and road signs can cause an irritating glare whenever you're in heavy traffic.
If you drive regularly, especially during rush hour, it's best to keep a pair of driving glasses handy to make every trip safe and enjoyable. Here's our guide to finding the best driving sunglasses for you!
What are driving sunglasses?
Driving sunglasses are protective shades you wear anytime you're traveling in a car, truck, or other vehicle. They're ideal for road trips and daily commutes, protecting your eyes at the times of day when the sun is most intrusive—especially dawn and dusk.
During these times (which align with rush hour), the sun is closer to your field of vision as it crests over the horizon. This makes it challenging to read the road, creating a serious safety hazard for you and those around you.
This is important. Beyond making your daily drive more comfortable, the right sunglasses could save your life, reducing distractions as you navigate day-to-day traffic.
While you don't necessarily need special sunglasses for driving, there are several "must-have" features you want to look for when buying driving glasses. These traits will result in a better experience anytime you're at the wheel.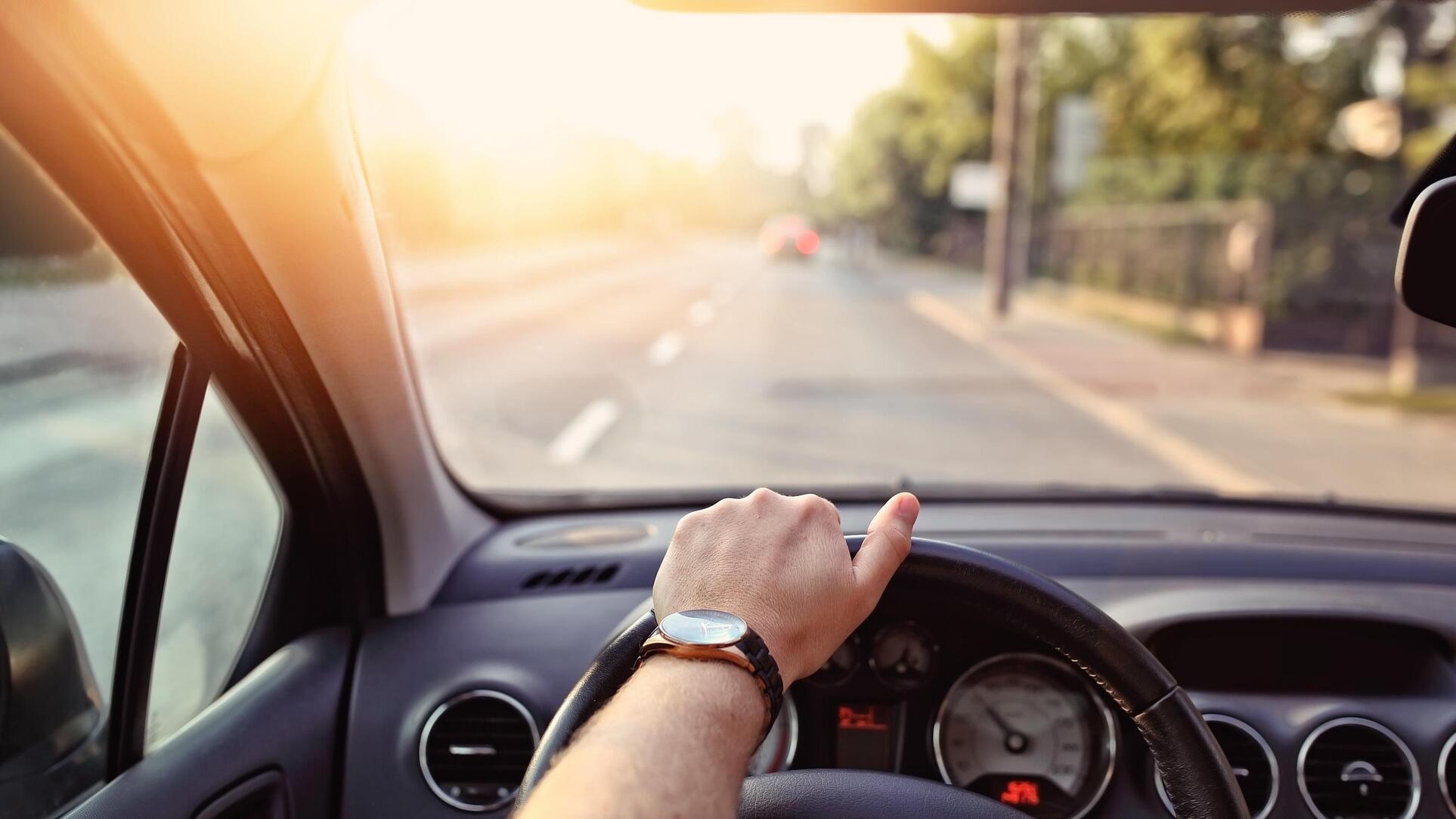 What to look for when buying driving glasses?
When shopping for driving glasses, you need to be sure you're getting sunglasses with the right features.
Fit & Sizing
First and foremost, you need glasses that fit your face comfortably. Sunglasses that don't fit your face properly will be as distracting as the sun. You'll also be far less likely to wear them.
To find the right frames, start by figuring out your face shape. If you want to save time, we've got a tool that makes finding your face shape quick and easy. Check it out!
Style & Coverage
Modern sunglasses frame styles are often gender neutral, but there are a few trends you can follow.
Men's driving sunglasses lean toward aviator, rectangular, hipster, round, and flat-top frame styles.
Women's driving sunglasses trend around butterfly, cat eye, round, translucent, and patterned frame styles.
You also want as much coverage as you can get. This means you should go for larger, wider, taller frame styles. The ideal frames will wrap around the sides of your face, protecting your eyes from sunlight that could hit them from odd angles.
Lens Type & Color
While bright, flashy lens colors are fashionable and fun, the best lens colors for day driving are the classics: gray, green, and brown.
Lens tech also comes into play. When buying driving glasses, go for polarized lenses. Although other lens types, including tinted lenses, are better than nothing, a polarized coating is what you really need.
Why are polarized sunglasses best for driving?
Polarized sunglasses are designed to reduce harsh glare from reflective surfaces—think cars, trucks, mirrors, and all the other things you'll see on the road.
They work by countering horizontal wavelengths in the sun's rays. This allows vertical light to pass through the lens, creating the perfect filter for your eyes to see clearly, even on the brightest of days.
Polarized sunglasses also offer incredible UVA/UVB protection, working to keep your eyes safe from harmful ultraviolet radiation.
Polarized lenses are available in both prescription and non-prescription varieties, so anyone seeking a great driving lens can (and should) give them a shot!
Shop Polarized Sunglasses
Do sunglasses help with night driving?
No! Sunglasses do not help with night driving. You should never wear sunglasses while driving after dark or in low-light conditions. It's dangerous.
If you find you're having difficulty seeing when driving at night, speak to your eye doctor. Other solutions may be available to you.
Which are the best sunglasses for driving?
The best sunglasses for driving are the ones you love to wear! Of course, if you're looking for recommendations, we've got plenty.
Here are some of our favorite polarized sunglasses for driving during the daytime, rush hour, or in super sunny conditions.
Gray Polarized Driving Sunglasses
A neutral lens tint that is best at muting color. Provides minimal color distortion while reducing glare.
Green Polarized Driving Sunglasses
A neutral lens tint with great contrast to distinguish shadows and reduce glare. Suited for all light conditions.
Brown Polarized Driving Sunglasses
A neutral lens tint with unique color distortion to highlight natural colors and reduce glare. Suited for low and medium light conditions.
Get your new favorite driving sunglasses from Yesglasses!
Yesglasses is committed to building the best one-stop online shopping platform for eyewear, offering high quality frames and lenses at the most competitive prices.
We've got countless combinations of frames and lenses, making it easy to find the perfect pair of sunglasses for everyday use.
Shop Customize Sunglasses