Sunglasses for Your Wedding Day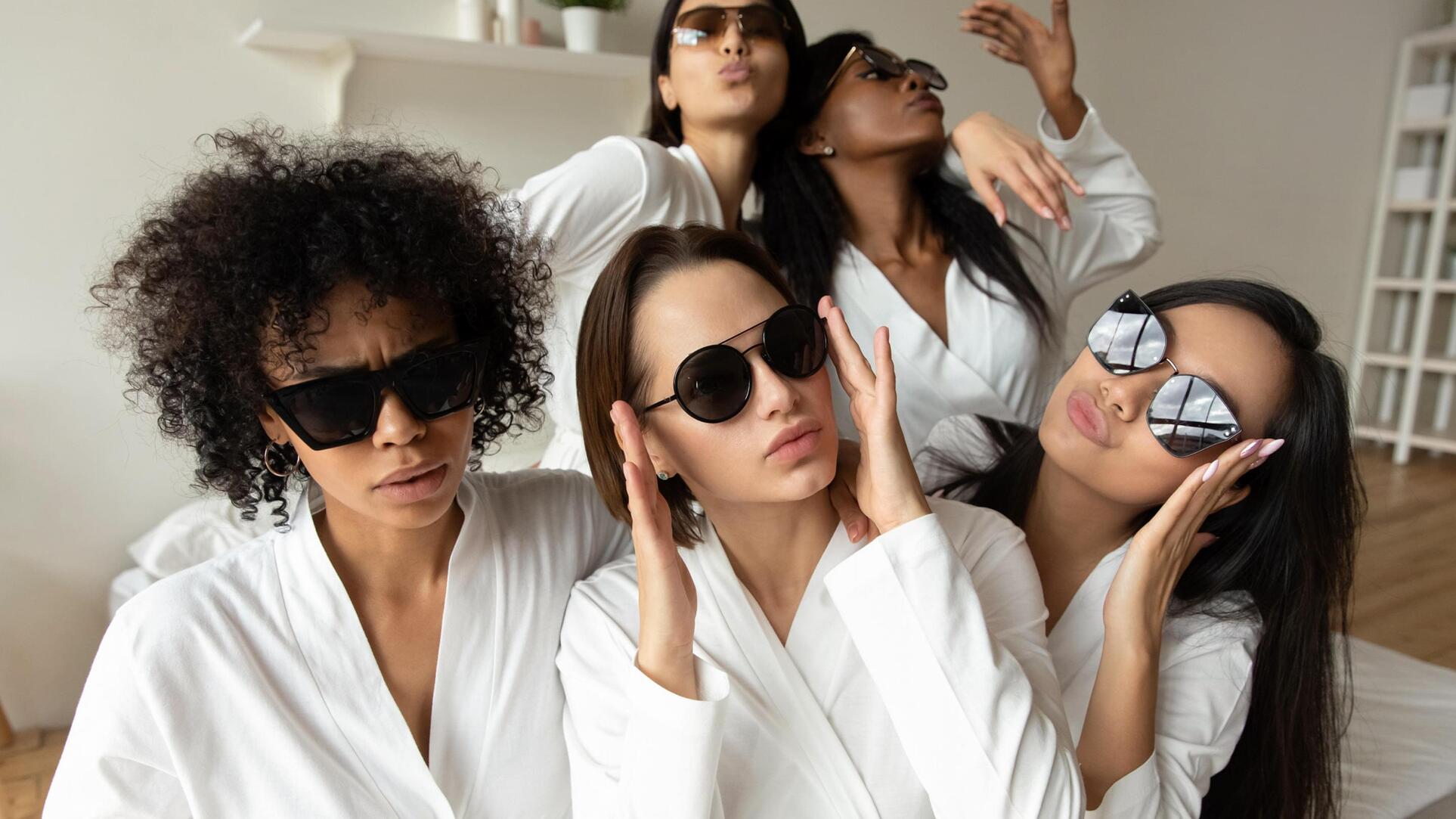 Sunglasses for Your Wedding Day
Wedding days are all about celebration, harmony and feeling your best. Wedding day sunglasses bring out your beautiful facial features while celebrating your love under the sun, surrounded by family.
At Yesglasses, we offer hundreds of styles to choose from for men and women, designed in-house and highly customizable to fit your wedding sunglasses style.
Browse Sunglasses
Why Wedding Day Sunglasses?
Sunglasses have a wonderful place on your special day, there with you before the ceremony and until the sun sets. They can help shield teary eyes so that you arrive at the ceremony fully cool and collected.
The bride and groom should consider special wedding day sunglasses to remember the day with matching wedding day shades. The best man or maid of honor might find wedding day sunglasses to be the perfect gift to the new husband and wife. These two primary roles in the wedding party are expected to give a unique gift, and nothing is better than something special and important to wear on the big day.
How to Choose Wedding Day Sunglasses?
When picking out sunglasses, whether as a gift to the bride and groom, a gift to the wedding party to wear together, or for yourselves as the bride and groom, keep the following in mind:
Traditional styles, such as aviator and rectangular frames, will bring a timeless look to your wedding day wardrobe.
Certain styles may look better based on your facial features. Consider checking your face shape and browsing styles recommended uniquely for you.
Sunglasses can contain unique lens and frame colors. Consider matching these colors to the colors chosen for your wedding day decorations. Mirrored sunglasses can also add a unique flash to your style.
Bridal Sunglasses
Bridal sunglasses can either be chosen to complement traditional styles, such as gold aviator sunglasses, or to bring out bold and sexy styles, such as cat-eye sunglasses.
Consider the colors decorating your wedding and if you would like your sunglasses to match! Floral patterns are also perfect for wedding days and match the beautiful spirit of your big day. Light colors can go smoothly with the white of a wedding dress, or dark colors can contrast your all-white attire for a bold statement piece.
Groom Sunglasses
Groom sunglasses are typically either traditional, such as metal aviator sunglasses (matching the bride!), or trendier masculine styles, such as flat-top sunglasses.
Depending on the color of the groom's wardrobe, black sunglasses go very well with a tuxedo. Gold is also a wonderfully classic frame metal finish to bring out timeless shine on your big day. Mirrored wedding sunglasses are recommended to add flash to a classic frame style.
Wedding Sunglasses by Yesglasses
In the end, it's important that you feel confident on your big day. Wedding sunglasses by Yesglasses are highly customizable. Select from a variety of frame colors, lens colors and lens types, including tinted, gradient, mirrored and polarized.
Whether you choose to match or go for styles that fit each of your facial features and personalities separately, Yesglasses offers a wide selection of affordable, high-quality sunglasses for men and women to choose from.
Browse Sunglasses