2022 Eyewear Trends for Men & Women
2022 Eyewear Trends for Men & Women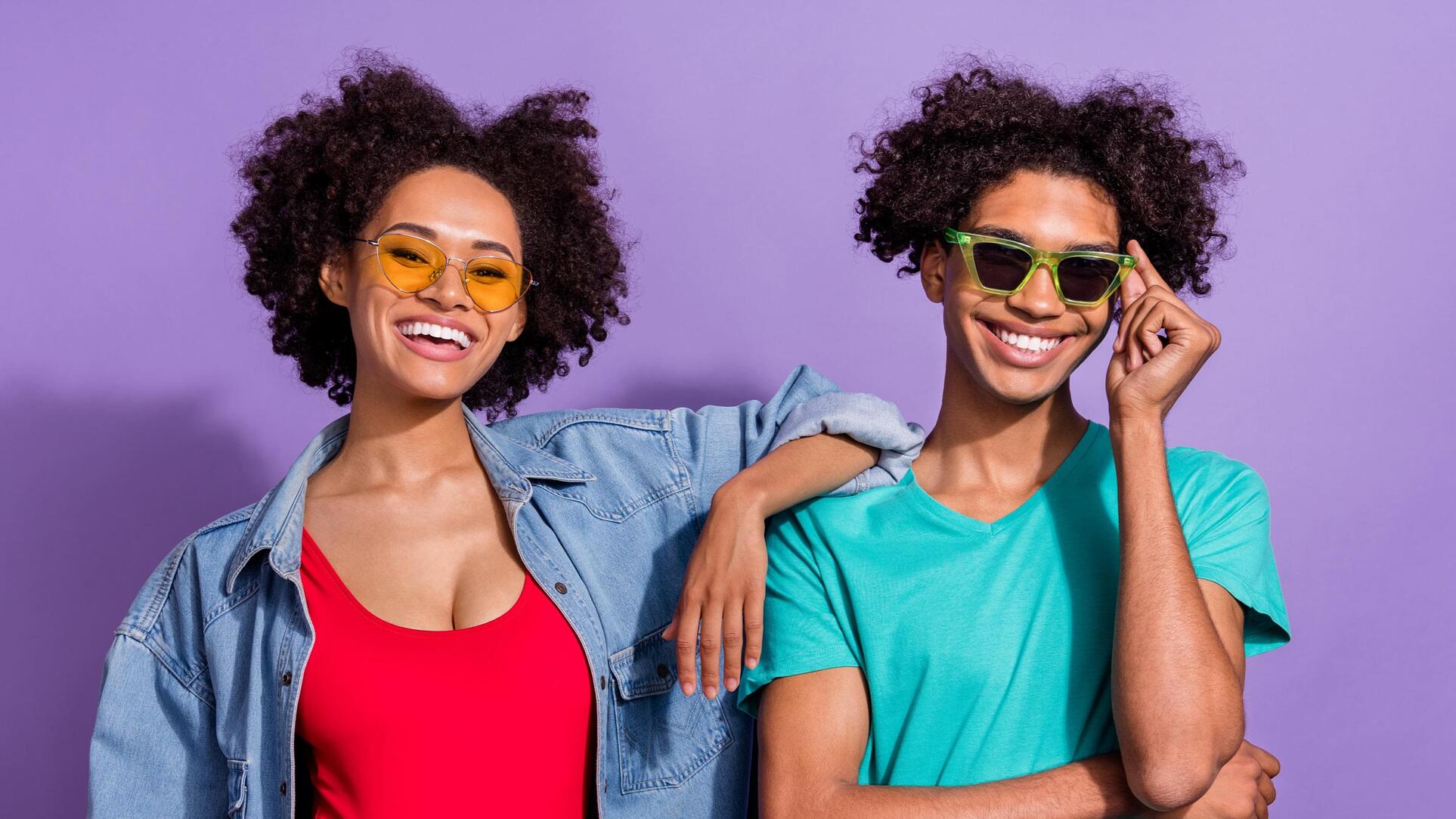 Nothing welcomes the new year like new eyewear styles! Fresh glasses can bring a powerful new outlook to your sense of self while also supporting resolutions for positive visual health. See clearly and with style in 2022 by taking a look at the trends below for men and women.
Yesglasses offers hundreds of affordable, high-quality styles to choose from to help you find the best pair of glasses to kick off the new year.
Browse New Arrivals
2022 Eyewear Trends by Yesglasses
The overall trend this year for both men and women is the desire to wear environmentally friendly materials. Whether you are searching for unique shapes, bold colors or familiar styles, it's important to know your eyewear is making a low impact on your carbon footprint.
Rest easy knowing Yesglasses frames are designed in-house with high quality, environmentally-friendly materials. Our PPSU material is chemically stable and very sustainable. It is very resilient towards different acids, phenyls, ketones, chlorine, and other such products. This is why it is one of the most sustainable plastics that impact the environment in the least possible way. It is a healthier choice and eco-friendly!
Top 3 Men's Eyewear Trends for 2022
1. Unique Aviator Frame Shapes
The aviator is among the most classic and recognizable frame shapes of the modern era. Look out for new twists on this highly popular style, often expressing masculine features with softer angles. Brow bars are very popular for this frame shape, adding a stern personality to the frame and balanced with shallower teardrop lenses. Some aviator styles mix with geometric styles and are wonderfully experimental for the adventurous.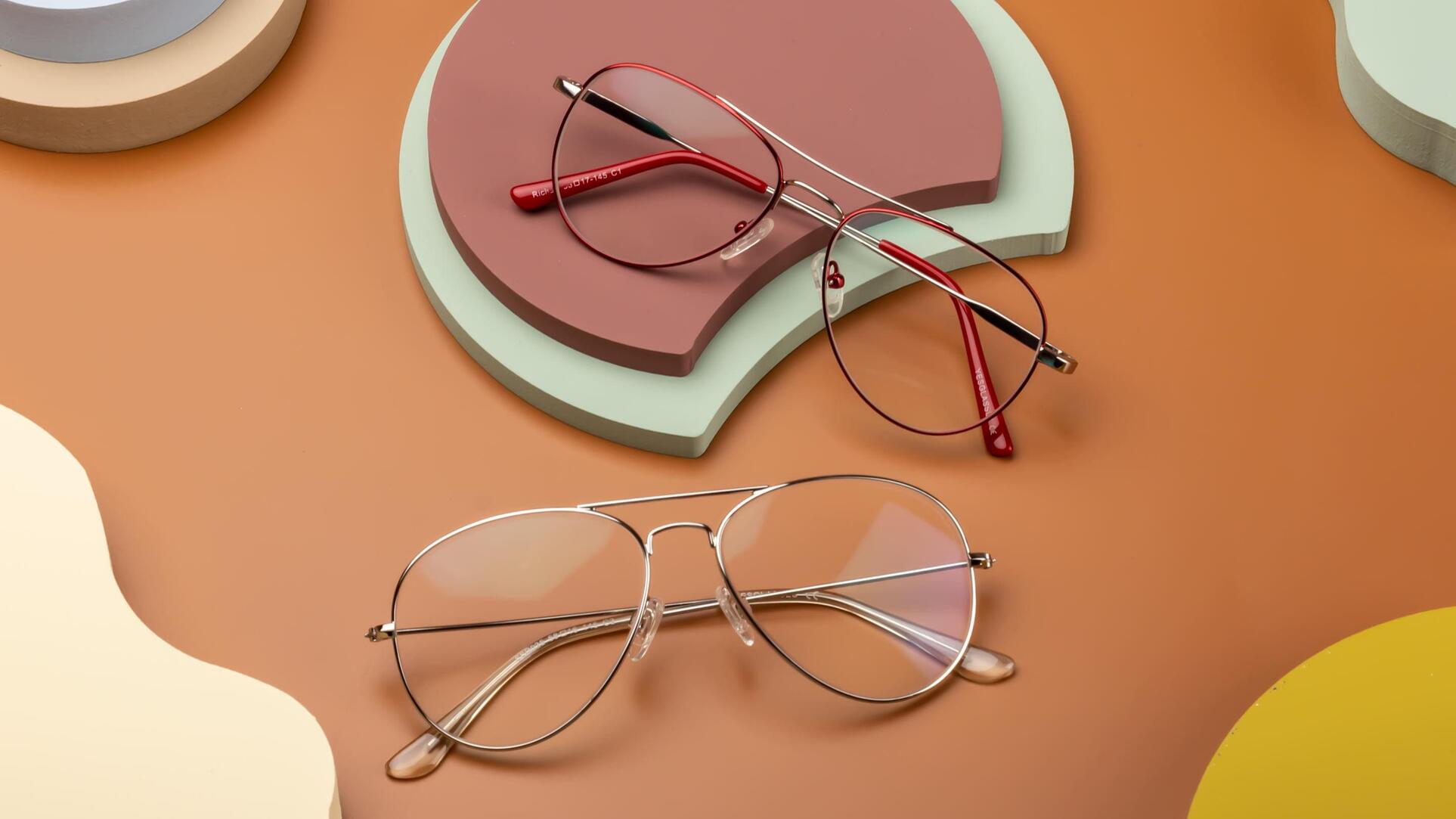 Browse the aviator collection »
2. Metallic Glasses
Metallic glasses are in this year for crips, modern styles in 2022. Metal glasses have a wide variety of shapes, sizes and colors to choose from, offering vast opportunities to experiment and find just the right look to match your face shape. Circular metal frames are among the most popular metal shapes, followed by rimless with minimal frame material. Silver and gold metal finishes are popular and sophisticated choices, but metal eyewear also comes in a wide variety of frame finishes, such as gun metal, rose gold or color etched. For a durable pair of metal glasses, consider titanium.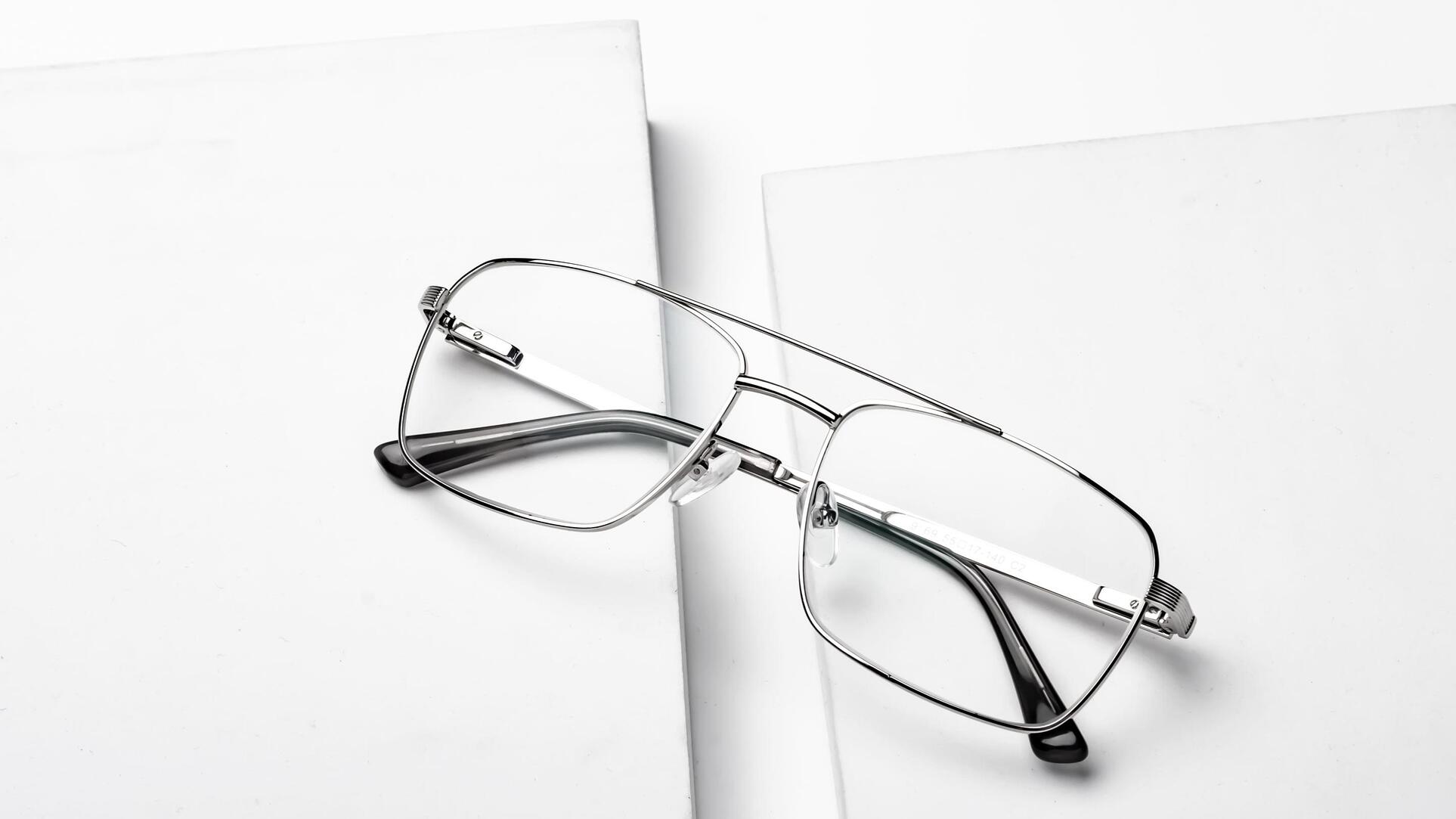 Browse the metal glasses collection »
3. Retro Square Shaped Frames
Retro and vintage styles are very in as eyewear styles often look back at the best of previous decades to match face shapes to the styles of today. The previous two years have shaken up general fashion trends, bringing individuals back to their roots of personal fashion. Retro square frames are an old-school 70s style that predates the hipster style. These frames are often thick, very square, and considered an intelligent but playful style.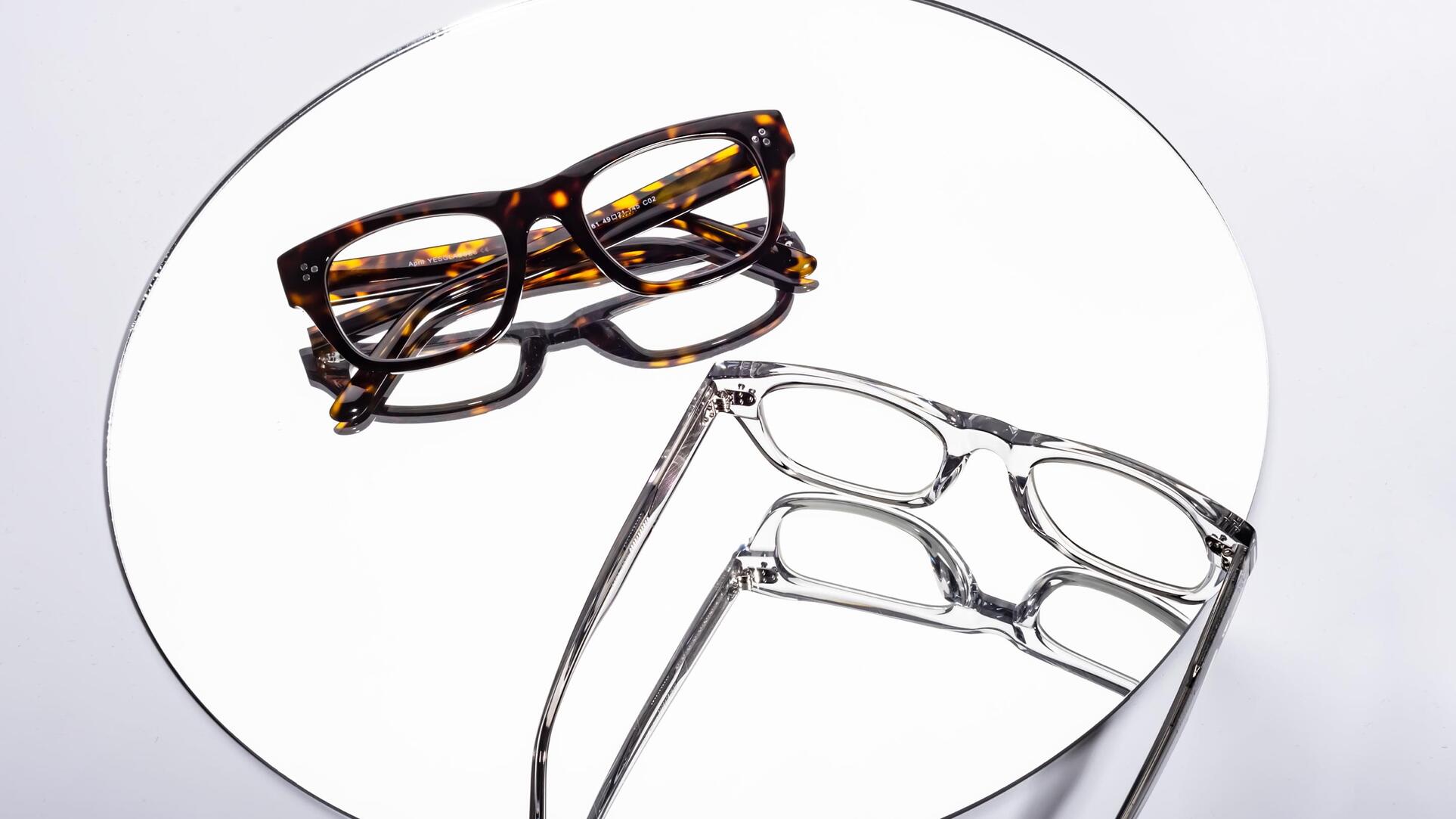 Browse the square glasses collection »
Top 3 Women's Eyewear Trends for 2022
1. Thick Acetate Frames
Consider thick acetate frames with powerful colors to make a bold statement this year and bring attention to your eyes. Bright reds and purples are in style for 2022 and reaching the eyewear space. Purple eyewear is complemented by green, yellow and orange while red eyewear is complemented by green, blue and black. Consider your eye color, hair color and wardrobe palette for selecting the best bold eyewear color for your style in 2022. Acetate frames offer a wide variety of patterns and styles to choose from!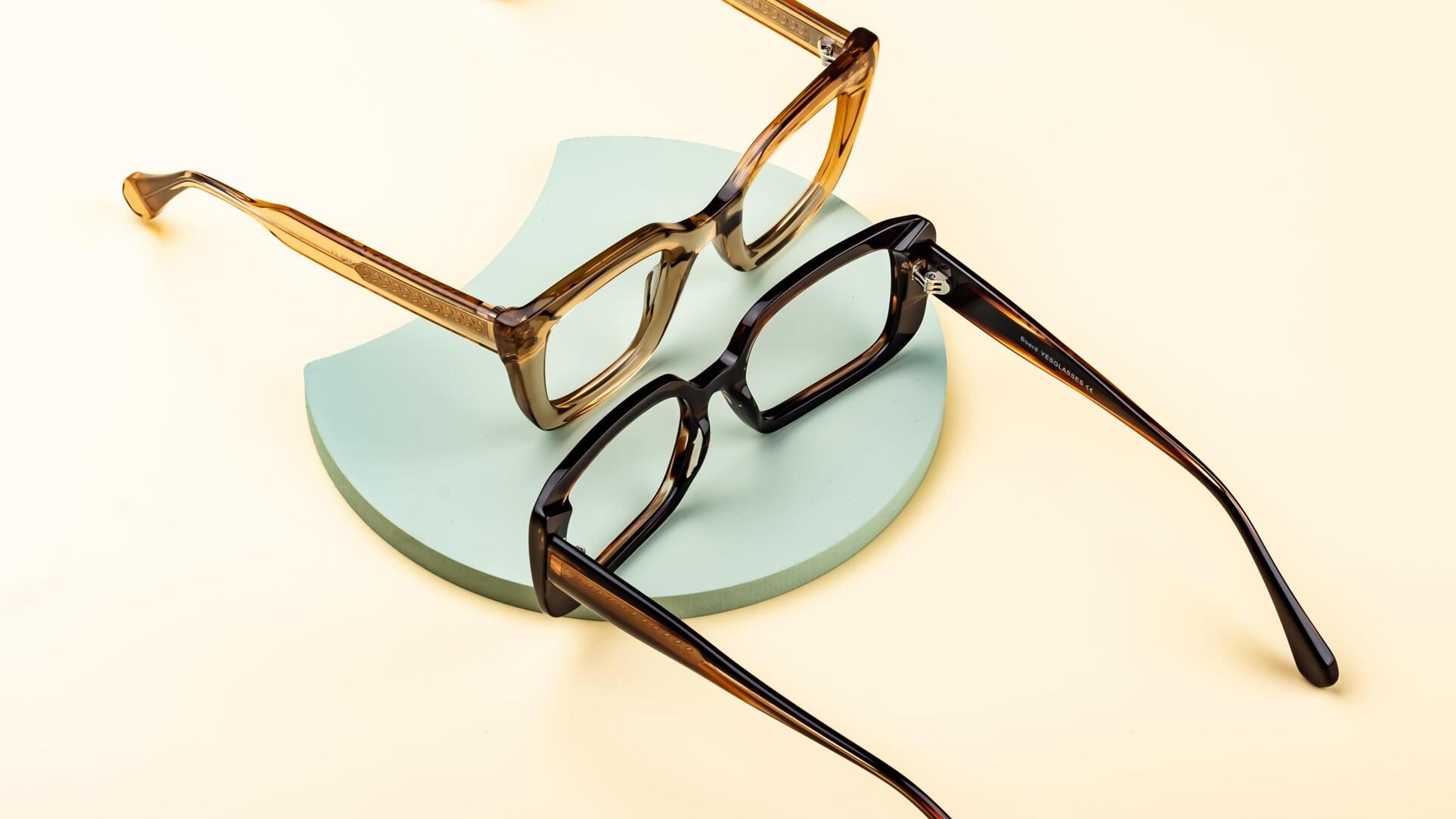 Browse the acetate glasses collection
2. Lightly Tinted Glasses
Light lens tints are rising in popularity and a great choice for adding flare to your eyewear. Lightly tinted prescription glasses add a very slight color hue to your perspective, worn all day rather than only when you might wear sunglasses outside. The color of your light tints can be natural gray or green to reduce brightness and glare, pink or red to help adjust to contrast and depth perception, blue or purple for a calming natural aura or vibrant yellow to reduce eye staring and bring more energy into your perspective. Lightly tinted glasses are both stylish and beneficial to bringing on a fresh perspective for 2022.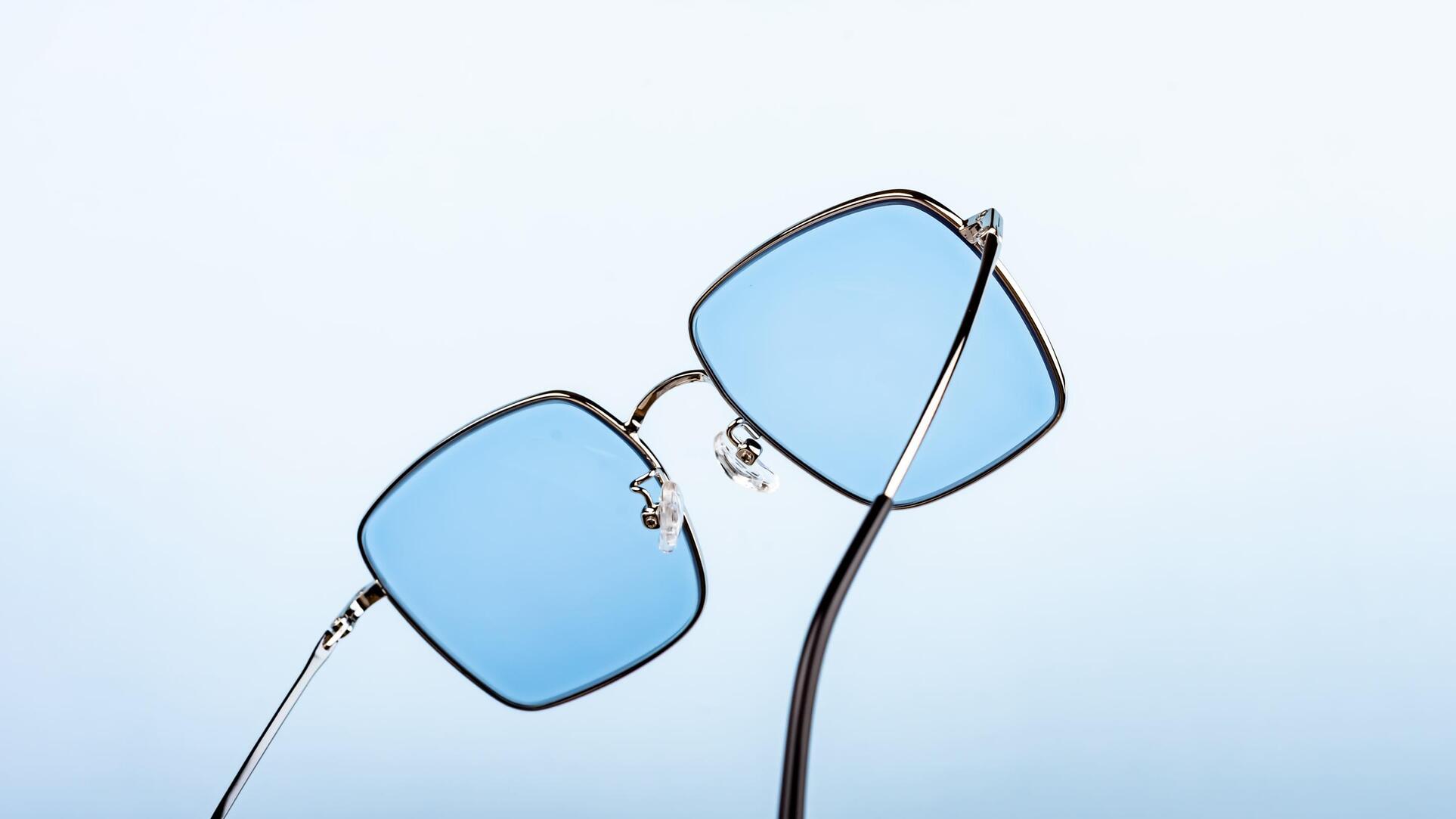 Browse the tinted glasses collection »
3. Rounded Cat Eye Frame Shapes
Some eyewear stylists like to call this trendy style of frame "kitten" glasses. Cat eye shaped frames are marked by exaggerated top corners of the frame. A rounded cat eye style, or kitten glasses style, has a similar upwardly turned shape but without sharp angles, offering a softer take on this very popular and legendary feminine eyewear style. This frame shape is similar to D-frame glasses but with a clearly round style and exaggerated upper corner.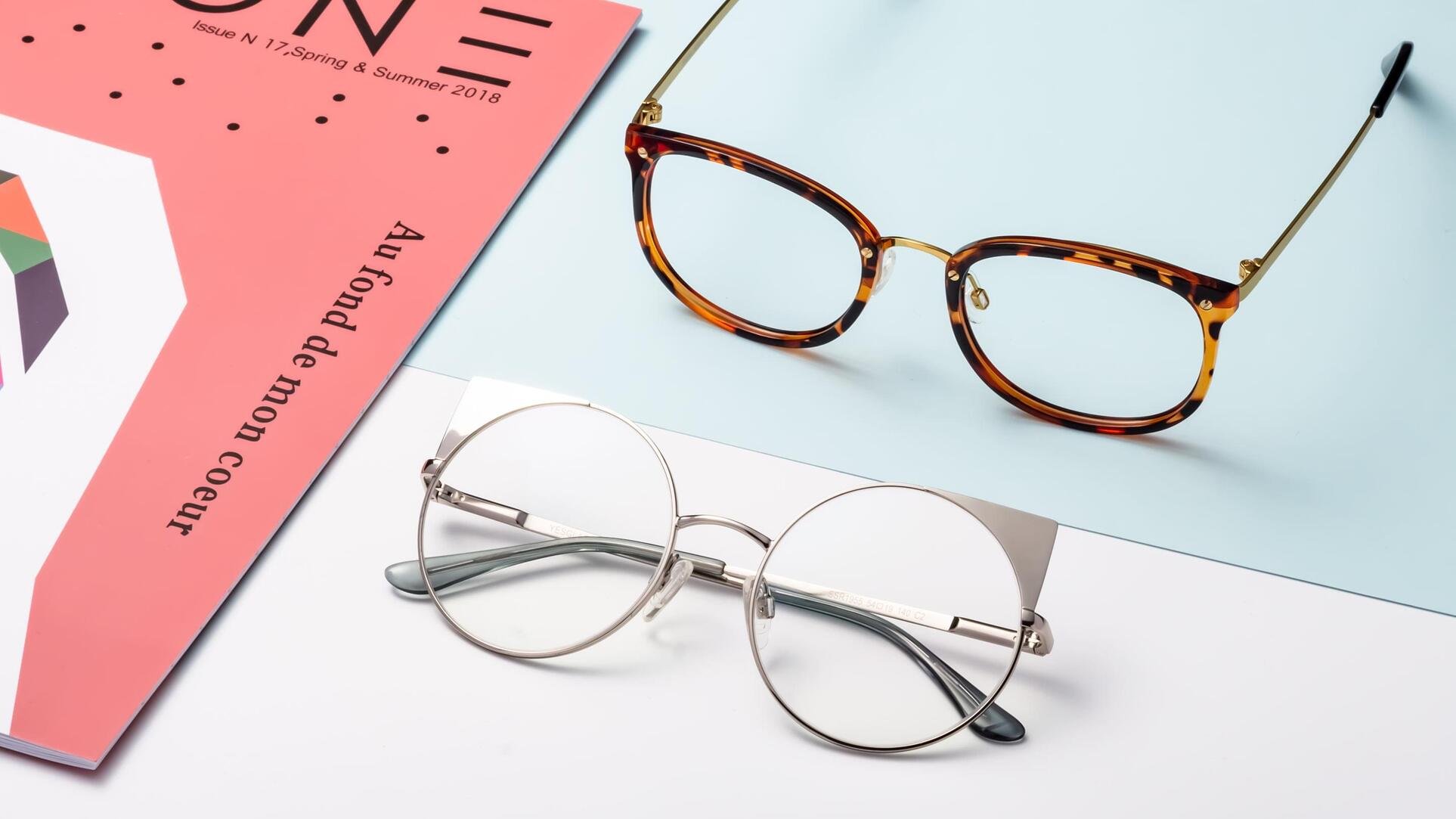 Browse the cat eye collection »
Yesglasses in 2022
We look forward to designing all of our frames in-house this year, specially made for today's unique eyewear fans. Our vision is to be the most trustworthy eyewear company in the world, delivering your the most fashionable styles at the most affordable prices and with the best possible service.
Browse from all of our eyewear styles and filter down to your preferences or consider checking out our new arrivals for the latest designs.
Browse New Arrivals