Top 5 Reasons To Love Lightweight Frames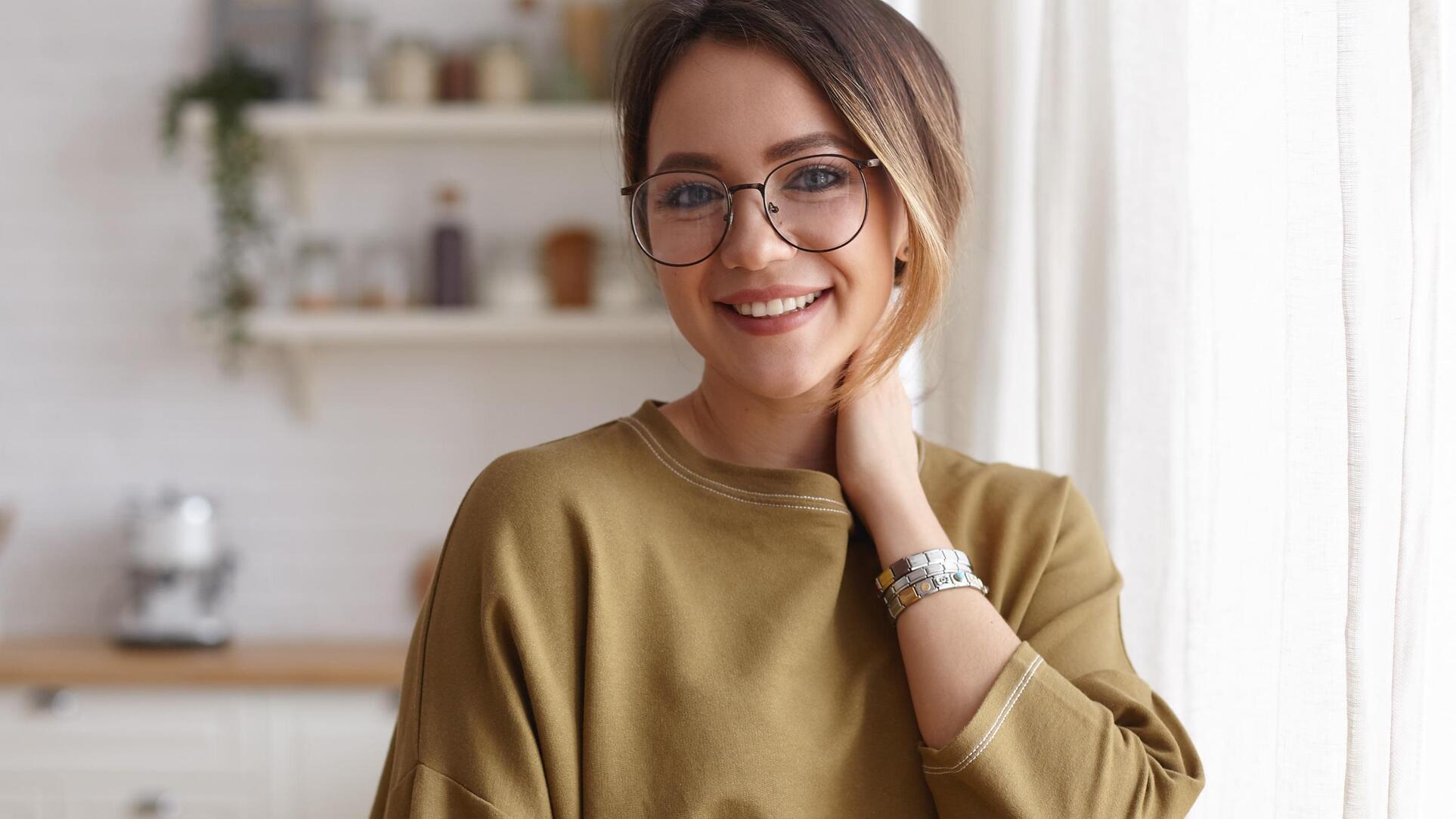 Top 5 Reasons To Love Lightweight Frames
For many eyewear fans, the lighter the frames the more comfortable the experience. No one wants to fidget with their glasses throughout the day! If you're sensitive to the weight of your glasses, you will love lightweight frames.
Yesglasses offers a wide collection of thin frame, lightweight and wire frame glasses among thousands of options to choose from for men and women. We especially love our lightweight frames collection, and many of our top styles are lightweight!
Browse Lightweight Glasses
Why Lightweight Frames?
1. Long wearability
Wearing glasses can sometimes feel like a chore. Instead, with lightweight frames, you can go long periods of time wearing your glasses without discomfort. This is very beneficial throughout a long work day and while viewing a computer screen. Pair with blue light lenses for the best computer glasses combination. Overall, lightweight glasses are best at helping you forget you're even wearing glasses.
2. Comfortable nose pads
If you've ever worn glasses that are too heavy, you may have experienced uncomfortable nose pressure. This discomfort can cause headaches and leave pressure marks around your cheeks and nose. Lightweight frames put minimal pressure on your nose, and adjustable nose pads go a step further to make sure they can perfectly contour your nose.
3. Distraction-free sight
Lightweight glasses relieve distraction caused by your glasses. Lightweight glasses stay in place and cause minimal need for pushing up and readjusting. If you feel distracted by wearing glasses, consider rimless lightweight glasses with minimal frame material around the lens.
4. Durable frame materials
Lightweight frames are made with light, highly durable materials. They are super high-quality, agile styles with minimal fuss. TR90 frames, made with thermoplastic material, are the perfect combination of flexibility, durability and lightness. Titanium thin frame glasses is another popular option with low density, high strength, and strong corrosion-resistance.
5. Variety of shapes and styles
Lightweight glasses come in many styles to choose from. Detect your face shape to find the right frame shapes to fit your facial structure and browse from our wide variety of lightweight frames. You'll find rimless, semi-rimless, cat-eye, rectangular, round, geometrical and many more. Lightweight frames are perfect for any face shape!
Top Lightweight Frames
Lightweight frames are also called thin frame glasses or wire frame glasses. We've selected our top styles below for men and women to help you find the perfect pair of lightweight frames.
Which glasses are most lightweight?
Metal glasses are the most lightweight, including our high-grade titanium, bespoke thin metal, amazing TR90, innovative Ultem and environmentally-friendly plastic. Thin wire frame glasses have the lowest weight compared to plastic, and ultra lightweight glasses are so lightweight you might forget you're even wearing glasses!
What is the lightest eyeglass lens?
For the lightest eyeglass lens, we recommend super-thin 1.61 High-Index Lenses. We offer these lenses included in every order.
How many grams are lightweight glasses?
Our lightweight frames go as low as 6 grams. Many of our titanium rimless frames are merely 7 grams. Up to 20 grams is considered lightweight.
Lightweight Frames by Yesglasses
We design all of our styles in-house with attention and dedication to what our fans love to wear. Our ultra-lightweight frames are among our most popular collections!
When shopping with Yesglasses, you receive quality 1.61 Hi-Index Lenses included in your order. We also offer free shipping and returns, as well as a 100% fit guarantee. Our goal is to be the most trustworthy eyewear company in the world.
Browse Lightweight Glasses