Where Should Glasses Sit on My Nose?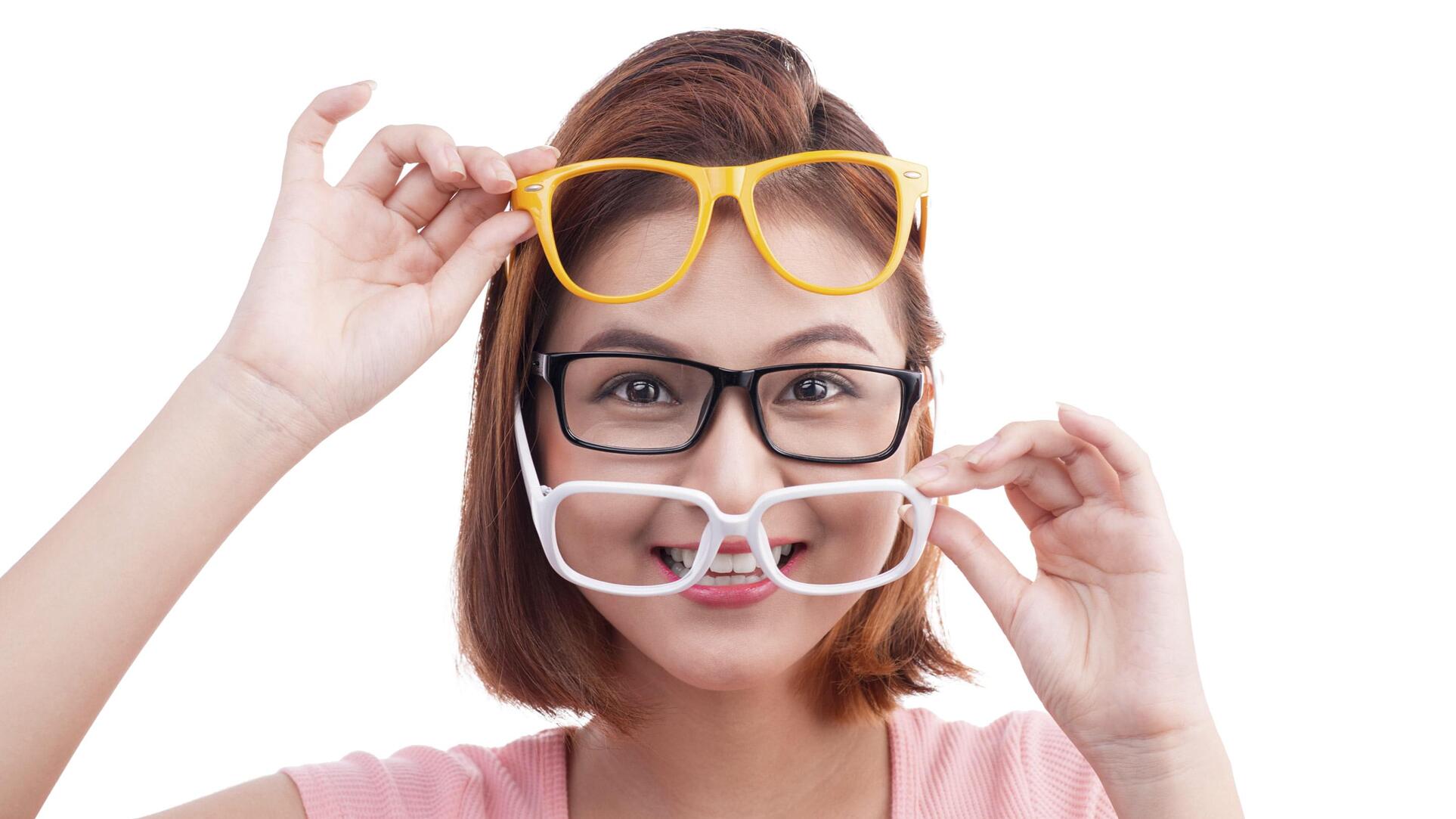 Where Should Glasses Sit on My Nose?
Eyeglasses are a necessity for many people in their everyday lives, however not everyone knows how to find a properly fitting frame for their face. Whether you have a high- or low-bridge, wide or thin nose, or just overall discomfort when you attempt to wear your glasses, we just may have the solution for you!
Some eyeglass terms to help you follow along:
Bridge is the part of your frame that goes over your nose, between the lenses. The bridge of the glasses should sit flush with the bridge of your nose.
Nose Pads are small pieces secured under the frame bridge that rest on your nose and help keep the frame in place, while providing comfort and a snug fit.
Temples are the arms of the frame, from the lens to the part that wraps around the ear. The temple should sit horizontally and hug the ear.
Pupillary Distance is the distance between the centers of your pupils in each eye. With this measurement we can ensure that the optical centers of your lenses are aligned correctly with your pupils to give maximum comfort and effectiveness. Measure PD online »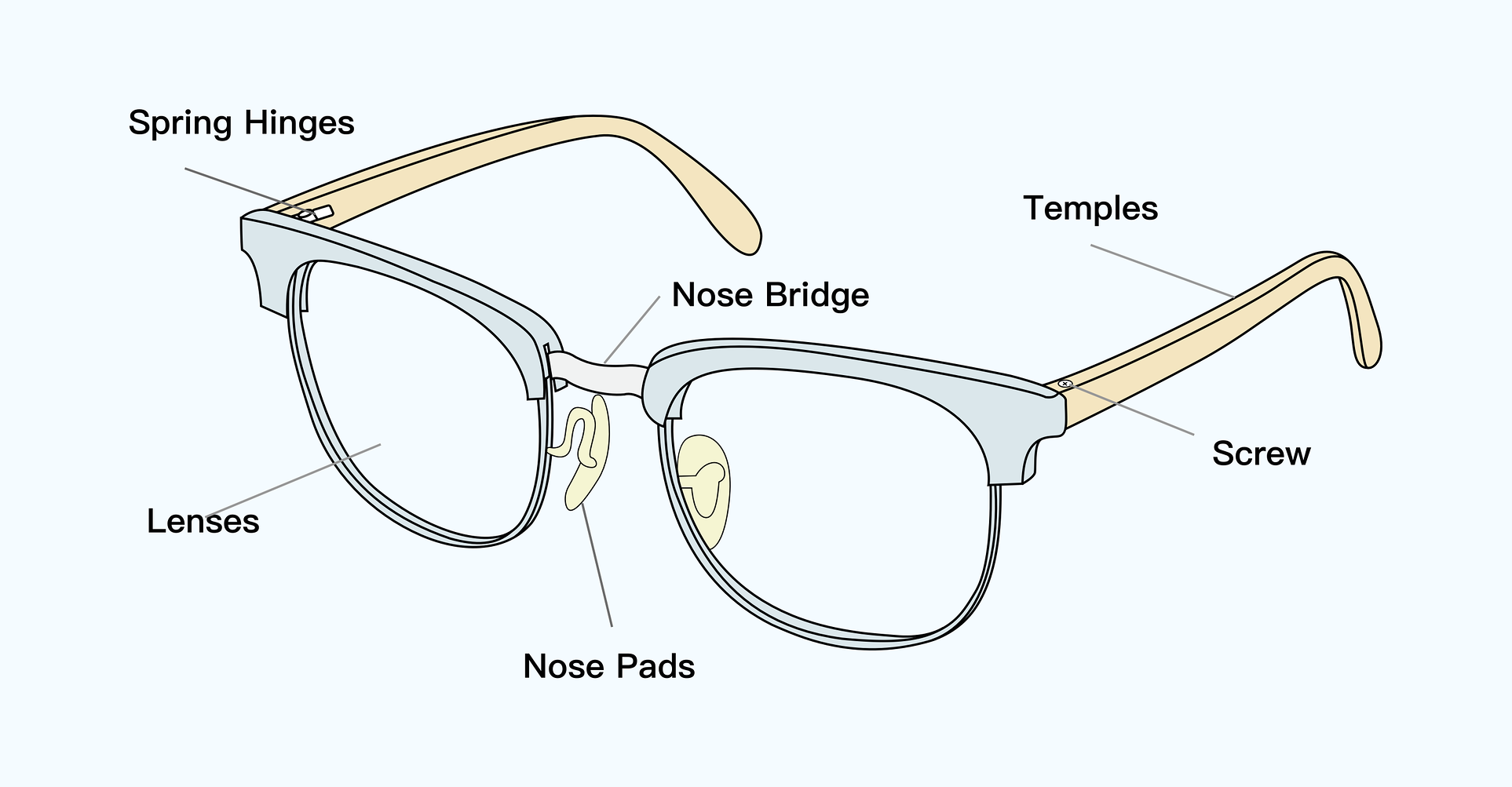 Whether you are looking for frames that no longer slide down your face, pinch your nose, or leave discomfort behind your ears -- we have the solution for you! Check out some frequently asked questions (FAQs) below about finding the perfect frames to properly sit on your nose.
How Should My Eyeglasses Sit on My Nose?
The optimal pair of eyeglasses will sit on the bridge of your nose high enough to not slip when you move or scrunch your face, and low enough to not press up against your forehead or brow bone. However, if your eyeglasses don't fit properly, you can't expect them to sit comfortably on your nose.
Why Are My Glasses Sliding Down My Low-Bridge Nose?
To avoid your eyeglasses slipping down your low-bridge nose, you should be shopping for a low-bridge fit frame with adjustable nose pads. Low-bridge fit glasses, or commonly referred to as Asian fit glasses, are perfect for anyone with a flatter, low-bridge nose.
A way to determine if you have a low-bridge nose is to look straight into a mirror and point at the top of your nose. If your finger is at or below your pupils, your nose is considered low-bridge. Check out a few of our popular low-bridge fit eyeglasses with adjustable nose pads below:
Yesterday

Moore

Dallas

Timeless

Olson

17464
Why Are My Glasses Digging Into My Nose?
Your glasses are likely digging into your nose because your frames are too heavy, do not have the proper bridge-width, or do not have adjustable nose pads to help sit comfortably on your nose bridge.
Whether you have a thin or wide nose, you can experience pressure or discomfort from your glasses for one of the reasons listed above. A few ways to alleviate this pain in your next pair of frames is to look for a lightweight frame, get an eyeglass frame with a wider bridge or flexible temples, or find a pair of frames with adjustable nose pads. Check out some of our favorite, lightweight frames with adjustable nose pads below:
About Yesglasses Eyeglasses
Yesglasses has a wide selection of high quality frames for all face types and shapes, all at affordable prices. Get in touch with one of our experts, so they can walk you through finding your next perfect pair of eyeglasses!