Plastic vs Metal Glasses: Which is Better?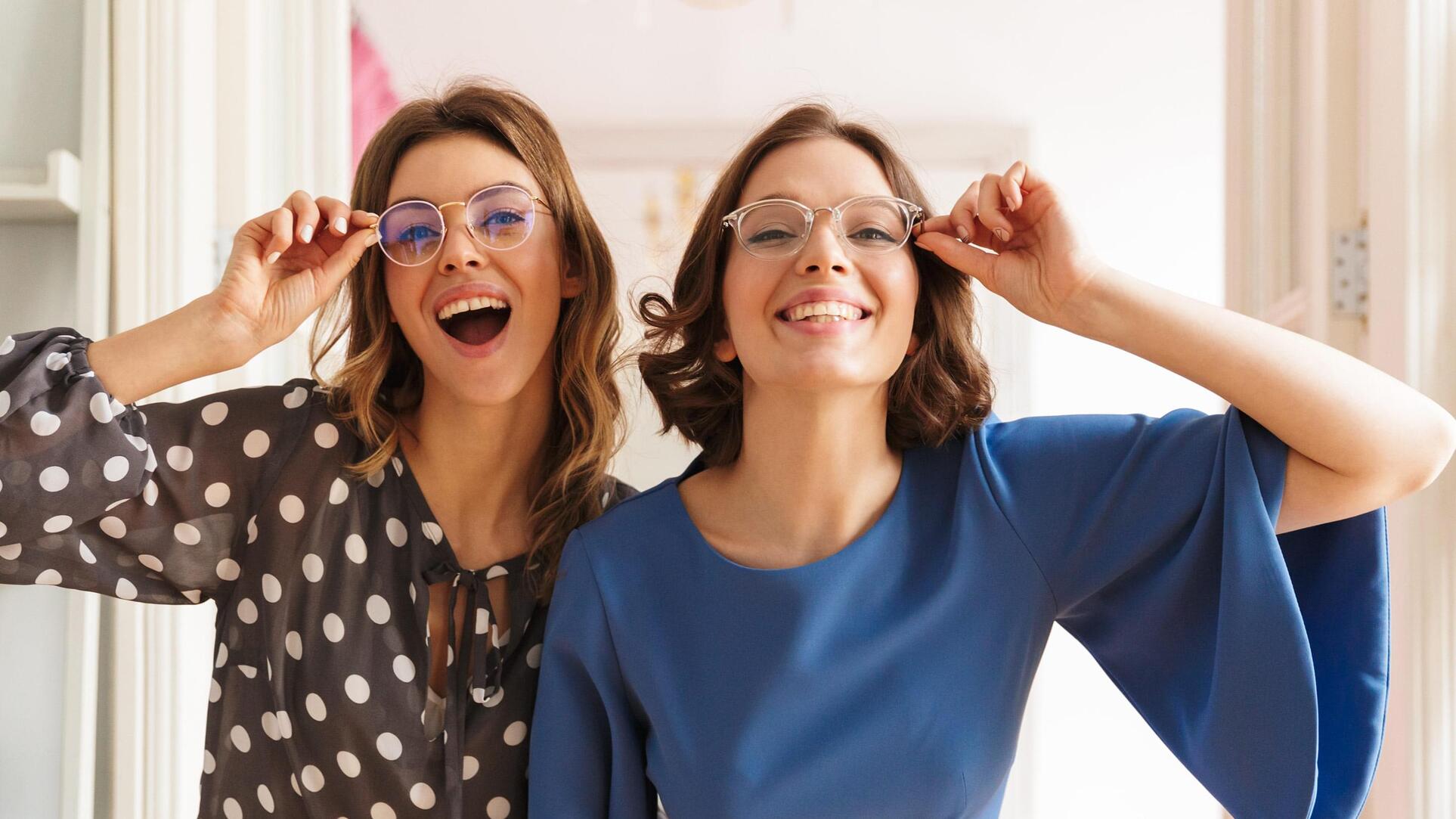 Plastic vs Metal Glasses: Which is Better?
Are you asking yourself, "Should I get plastic or metal glasses?" Look no further! We'll lay out the pros of both plastic and metal frame materials, so you can decide which fits your lifestyle best.
When looking at plastic vs metal frames, there are a lot of things to consider. While both can come in similar colors and designs, you may need to focus on frames with special features like nickel-free materials, extra comfort or durability.
We put together a list of some things to consider when choosing between plastic or metal frames.
Benefits of Plastic Eyeglass Frames
One of the most desirable features of the plastic frame is that it is nickel-free! If you enjoy the minimalistic style of metal frames but are sensitive or allergic to metal, you can find similar designs within our Plastic Glasses Collection, like the Lemon eyeglasses.
There are many types of plastic used for eyeglass frames, but the most popular is acetate. Another benefit of plastic or acetate frames is that they are strong, which makes them perfect for securing and concealing thicker lenses with a strong prescription. Choose to stand out for your frames, not your lenses! Check out our Acetate Glasses Collection for all of our bold and stylish acetate eyeglasses.
Lightweight frames are all the rage with plastic materials like Ultem and TR90. If you desire a pair of glasses with durability, flexibility, comfort, and lightweight features, then the TR90 frames are exactly what you are looking for. Another lightweight option is the Ultem frames. These frames come with all the benefits of metal frames, without the metal. They are as light and flexible as titanium, usually come with nose pads for added comfort, and have a thinner design for a sleek, professional look. Check out our collections of TR90 and Ultem frames.
And lastly, budget. Are you on one? Plastic frames will give a bigger bang for your buck, which is one of the reasons they have become a popular choice among eyeglass wearers who like to have a collection on-hand. The frames' sturdy, lightweight and adjustable features allow for a wide variety of choices in styles, colors, and patterns, all at a reasonable price.
Benefits of Metal Eyeglass Frames
Metal frames tend to be the more lightweight and durable option between the two, meaning that if you are rough with your glasses, this may be the best option for you. There is a great variety of metal frame materials to choose from including gold, silver, aluminum, stainless steel, nickel, titanium, and alloy. Check out our full Metal Glasses Collection which includes popular frames like the Billie.
One of the biggest pros of alloy frames made of aluminum alloy, titanium, and stainless steel is the lightweight comfort they provide. If you don't want your glasses to put unnecessary pressure on your ears or nose, metal is definitely the way to go!
Magnesium is the lightest structural metal, which makes the aluminum-magnesium alloy frame lightweight, corrosion-resistant, sweat-resistant and comfortable to wear.
Titanium is one of the finest materials used in eyewear today, which is lightweight, strong, anti-corrosive and comfortable. If you tend to easily bend your frames or find them quickly losing their shape, a titanium frame's durability can solve that problem for you.
Check out frames like the Phoenix or Tim for a durable, lightweight pair of titanium glasses.
Adjustable nose pads are another great benefit of a metal frame. If the bridge of your glasses doesn't fit, they will constantly be sliding down your face! Tighten your nose pads and your problem is solved. Nose pads also add additional comfort to your frames, alleviating the pressure you may feel on your nose from the extended wear of your plastic frames.
Although plastic frames are the ones known for their wide variety of colors, metal frames can also be bright and bold. We have single-colored, multi-colored, and two-toned options in half-rimmed or full-rimmed configurations.
About Yesglasses Eyeglasses
Yesglasses uses only the highest quality materials to produce their eyeglass and sunglass frames. Pair your eyeglass frames with free 1.61 hi-index lenses with 100% UV protection, and 100% satisfaction guarantee. Contact one of our experts today and start seeing the world through Yesglasses!