Why Choose Brown Glasses & Sunglasses?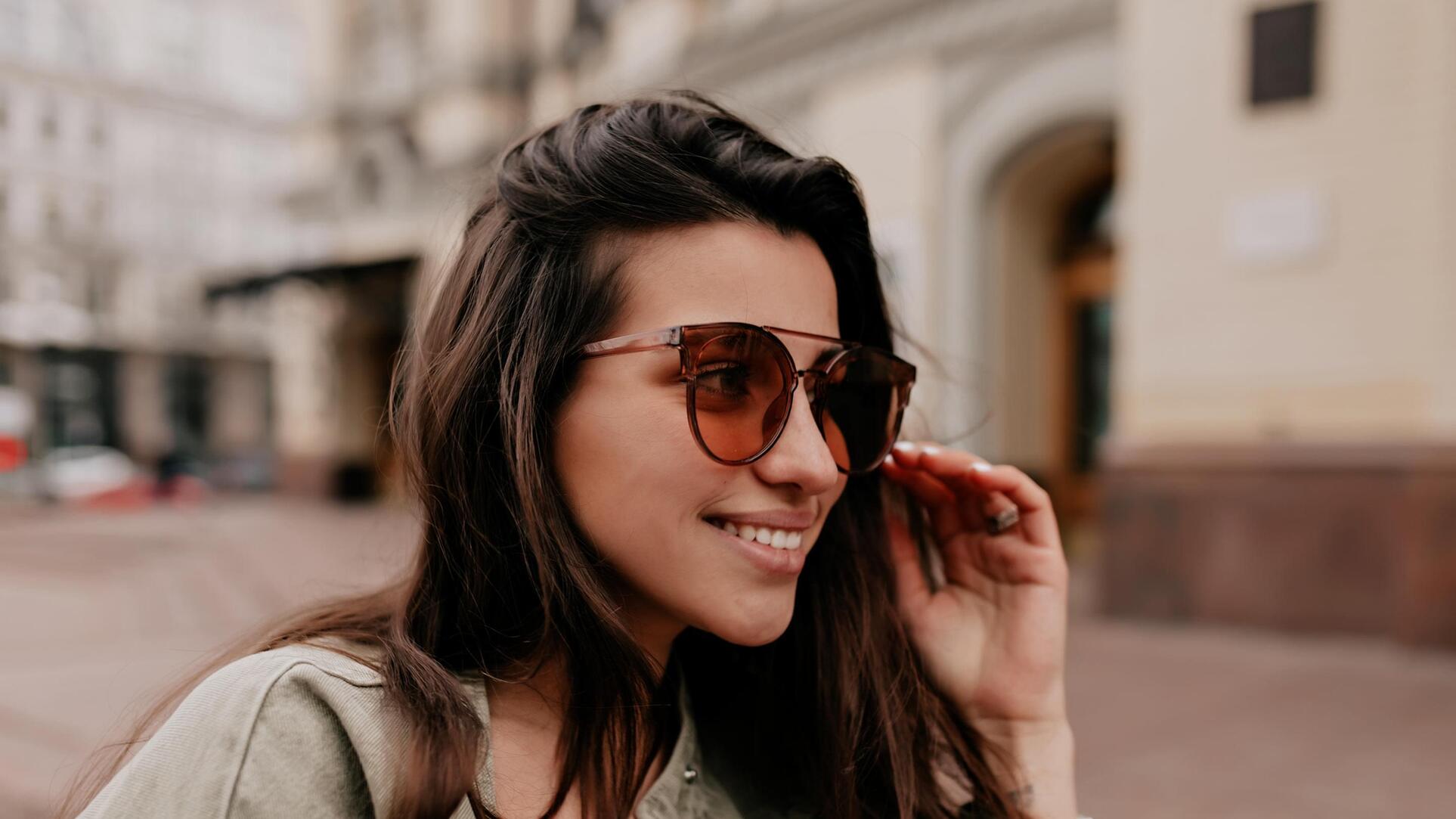 Why Choose Brown Glasses & Sunglasses?
You can't go wrong with a pair of classic brown sunglasses. Brown lenses can fit with any style, and they also go a long way in protecting your eyes outdoors when paired with polarization.
Yesglasses offers a wide selection of frames that will fit perfectly with your choice of brown lenses. Nearly all of our frames can be paired with clear lenses, sunglasses, or combined for prescription sunglasses. We offer brown tinted, gradient, and polarized lenses to fit your lifestyle.
Browse Brown Tinted Glasses
Browse Brown Polarized Sunglasses
The Benefits of Brown Sunglass Lenses
Brown sunglasses can increase brightness on cloudy days. They can also enhance contrast, making them the perfect choice for many outdoor activities. Brown lenses are also known to improve depth perception, which helps with activities like golfing or driving where you need to be aware of smaller objects at a distance.
Brown sunglasses offer huge benefits for people who like to spend their time outdoors. For sporting and outdoor types, brown glasses can be especially useful. The increased visual clarity that brown tinted lenses provide make them perfect for activities such as hunting, fishing, and cycling.
Not to mention, brown is one of the three polarized lens colors offered by Yesglasses! Polarization reduces glare from reflective surfaces, helping you see even more clearly while driving past buildings, fishing in bodies of water or skiing in snow.
Who Can Wear Brown Sunglasses?
Brown sunglasses are a great choice for anyone looking for eye protection or fashion while outside. People who will benefit the most from specifically wearing brown lenses are those who spend a lot of time outdoors and have a need for visual clarity in overcast weather.
Naturally, brown lenses can look good on a man or a woman. Finding the right frame style to fit your face shape is a good first step to choosing your next pair of glasses.
Brown Prescription Sunglasses
If you want a stylish and functional pair of sunglasses, going for prescription sunglasses could be the best bet for you. After all, why carry around more sets of glasses than you need?
In addition to prescription single vision sunglasses for tinted, gradient, mirrored, and polarized lenses, we also offer special prescription sunglasses for gradient progressives, mirrored progressives, and polarized progressives.
Light brown lens tints can work well both indoors and outdoors. You'll be able to see the world clearly with your own tailored prescription while keeping your eyes protected from harmful UV rays.
The Best Brown Lens Glasses & Sunglasses
Choosing the right brown sunglasses will depend on what uses you're looking to get out of them, whether you are focused on reducing glare during outdoor activities or an easy transition from inside to outside environments.
You are also going to need a great set of frames to go along with your brown tinted lenses. Be sure to check your face shape and choose a complimentary frame style. Gold is best when you want metal or titanium frames. Tortoise shell, brown, and clear are also recommended choices if plastic or acetate is more your style.
Brown Polarized Sunglasses
Polarized brown lenses can reduce glare from reflective surfaces, making them a great choice for people who do many outdoor activities, from water sports to skiing. Drivers will also benefit from the glare reducing properties of polarized lenses.
Polarized lenses are a great option for people who spend lots of time outdoors in bright, sunny conditions. However, the lenses are also darker than normal, tinted or gradient lenses, making them less ideal for people who are outside on overcast days or need to look at LCD screens.
Brown Tinted Glasses
We offer brown tinted lenses in three different strengths: dark, medium, and light. Dark tints are useful if you spend a lot of your time outdoors. Light tints are great for indoor use and office work. Medium tints offer a nice balance between the two.
No matter the tint strength you are getting the same UV blocking protection, so it all comes down to function and style.
Brown Gradient Sunglasses
Brown gradient lenses are stylish and can be worn both indoors and outdoors. The darker part of the gradient will help protect from strong glares while still giving you the option for visual clarity by looking through the lighter part of the lens.
Brown Glasses by Yesglasses
Yesglasses carries a wide variety of eyeglass and sunglass frame materials and lens tints to best suit your needs, whether it be durability, material allergies, color or design. Explore our wide variety of brown lens tints and see which best fits into your lifestyle! We are proud to bring you high quality glasses and sunglasses at affordable prices.
Browse Brown Tinted Glasses