Why Choose Pink Lenses For Glasses & Sunglasses?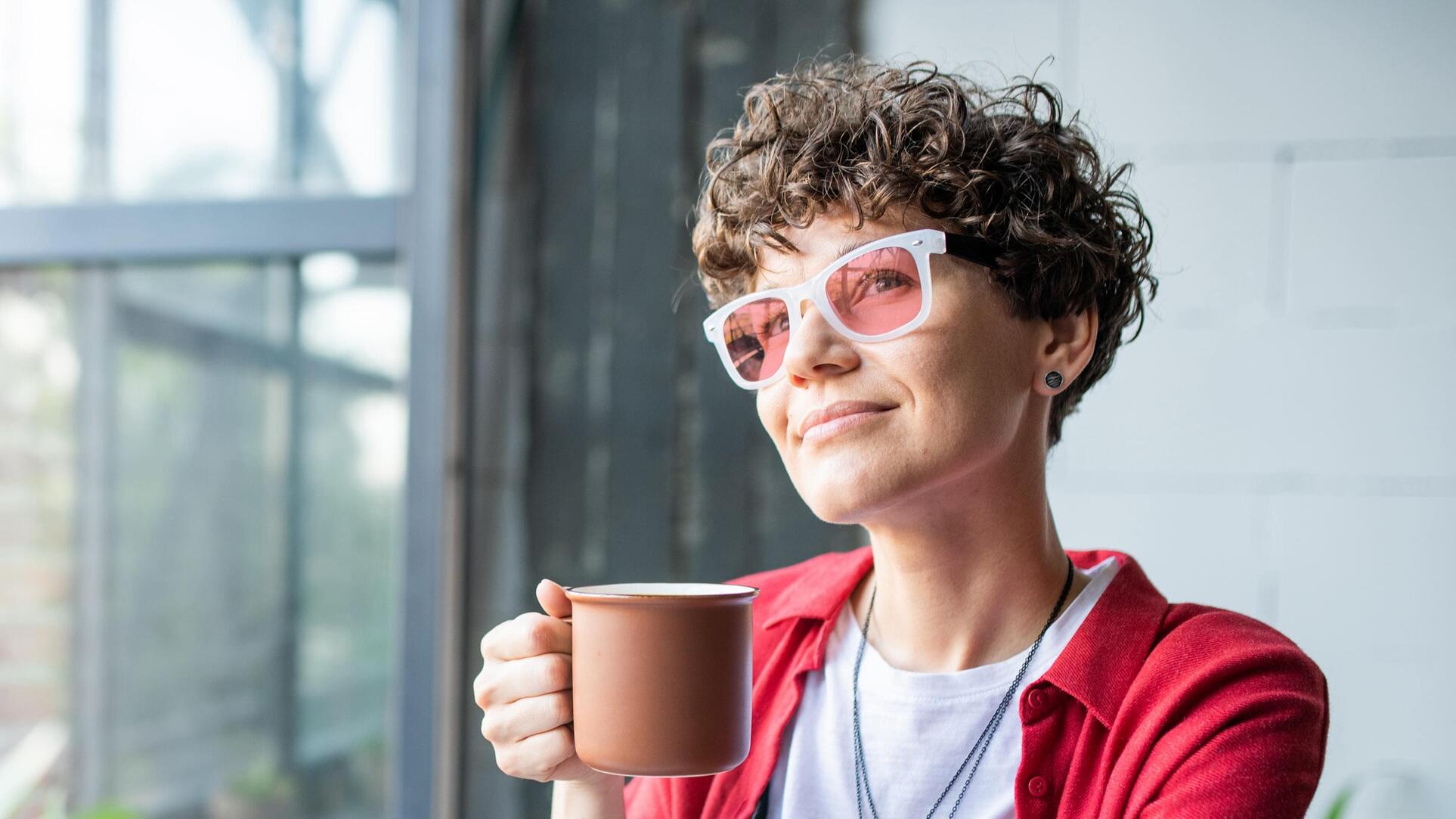 Why Choose Pink Lenses For Glasses & Sunglasses?
If you're ready to look pretty in pink this season, why not have your glasses or sunglasses match as well? Pink glasses have many benefits for your eyesight and also look effortlessly stylish.
At Yesglasses, we have a wide selection of frames to fit perfectly with the lens colors you're looking for. Nearly all of our frames can be paired with clear lenses, sunglasses, or combined for prescription sunglasses! We offer both pink tinted glasses and pink flash mirrored sunglasses.
The Benefits of Pink Tinted Glasses & Sunglasses
Pink sunglass lenses can help reduce eye strain and enhance visual clarity. They are also great to wear while driving, providing heightened road visibility due to their ability to boost contrast.
In fact, a lot of the same benefits you get from wearing red sunglasses you'll also get from pink glasses as well. Pink sunglasses can boost color sensitivity, which aids in jobs where vision is important, like piloting. Pink tinted lenses can also protect your eyes and reduce harmful UV rays during outdoor activities.
We offer scratch resistance and anti-reflective coatings for all of our lenses. No matter what functionality you're looking for with pink lenses, you can find the right style for you.
Who Can Wear Pink Sunglasses?
People from all walks of life can rock rose-tinted glasses. Whoever you are, no matter your age or gender, embrace pink and make it your own. It's a soothing, stylish color that's also practical. As the saying goes, wearing rose-tinted glasses sets an optimistic perspective!
Pink lens glasses look great on men or women. Finding your face shape will help you to decide what frame shape best fits your facial features. We also offer three tint strengths, as well as pink gradient, and flash mirrored sunglasses. Be sure to check out our selection of pink flash mirrored sunglasses for both men and women.
If you still want to proudly proclaim your love of pink but pink lenses are a bit too much of a bold statement for you, why not consider pink frames for your next glasses buy? We offer a large selection of frame styles and materials to choose from, so you're sure to find the perfect pair of glasses or sunglasses for you.
Pink Prescription Sunglasses
For those of us who need our glasses not just for fashion, having a pair of prescription sunglasses is especially useful. Being able to move between indoor and outdoor environments without having to change glasses is hassle-free and saves you time.
In addition to single vision sunglasses for tinted, gradient, mirrored and polarized lenses, we also offer special prescription sunglasses for gradient progressives, mirrored progressive and polarized progressive.
The Best Pink Lens Glasses & Sunglasses
Now that you've decided to take the plunge on pink lenses, it's all about choosing the right frames. Plastic and acetate materials compliment wonderfully in black or clear. Pink lenses paired with pink frames is also a bold choice that is sure to make you stand out.
If metal or titanium frames are more your style, your pink lenses will look great with in either gold or silver metal frames.
Dark Pink Tinted Glasses
Dark pink tinted lenses can reduce UV rays by up to 80%, making them perfect for sunny days.
Medium Pink Tinted Glasses
Medium pink glasses tint allow more light to pass through the lens and are perfect for outdoor activities where visual clarity is important.
Light Pink Tinted Glasses
A light pink glasses tint is good for cloudy days or fashionable indoor use.
Flash Mirrored Pink Sunglasses
Flash mirrored pink sunglasses work well on especially bright, sunny days. They are also great for sports or when you are outdoors for extended periods of time.
Pink Glasses by Yesglasses
Yesglasses carries a wide variety of eyeglass and sunglass frame materials and lens tints to best suit your needs, whether it be durability, material allergies, color or design. Explore our wide variety of pink lens tints and see which best fits into your lifestyle! We are proud to bring you high quality glasses and sunglasses at affordable prices.
Browse Pink Tinted Glasses