Why Choose Gray Tinted Glasses & Sunglasses?
Why Choose Gray Tinted Glasses & Sunglasses?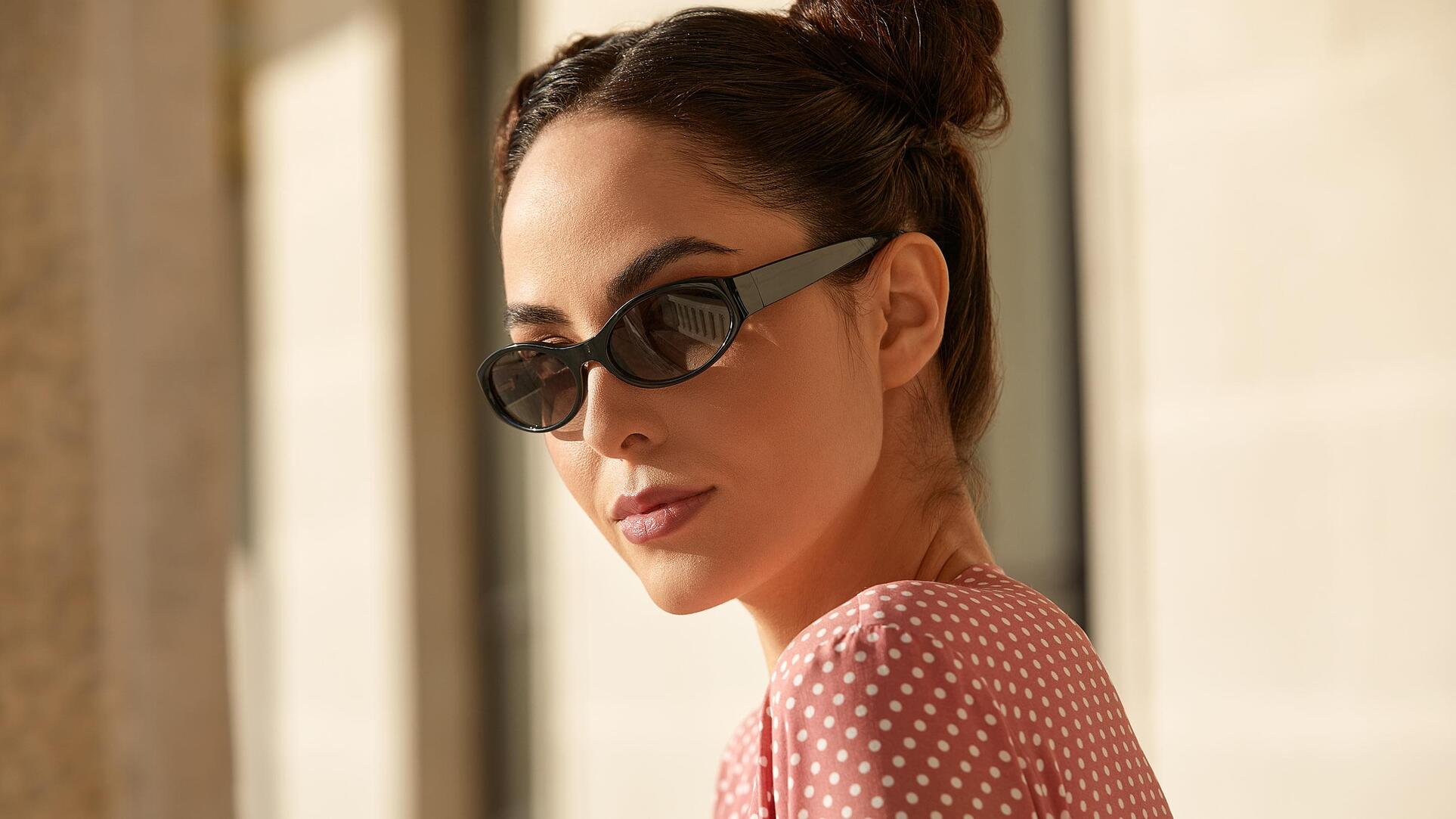 All classic and cool summertime styles include a pair of black sunglasses. They are the most common sunglass color and they never go out of style. Some eyewear fans may not realize black sunglass lenses are actually a dark tint of gray lenses! Besides looking classy and cool, the benefits of black and gray sunglasses can make them the perfect choice for your next pair of tinted glasses or polarized sunglasses.
At Yesglasses, we offer a large selection of frames shapes and materials that make a great fit for gray lenses. Nearly all of our frames can be paired with clear lenses, sunglasses, or combined for prescription sunglasses. Whether you're looking for tinted, gradient, mirrored, or polarized, you can find the style that fits you!
The Benefits of Gray Glasses
One of the biggest benefits of gray lenses is that they provide true color perception. Whereas other lenses can enhance or lessen color perception depending on their own color, gray lenses provide the closest form of true colors out of any sunglass lens.
Gray lenses are also great for general purpose use, both indoors with lighter lens tints and outdoors with darker lens tints, gradient, mirrored or polarized. They can also help reduce eye fatigue and protect against glare. Gray lenses work well in many different weather conditions, from sunny to overcast.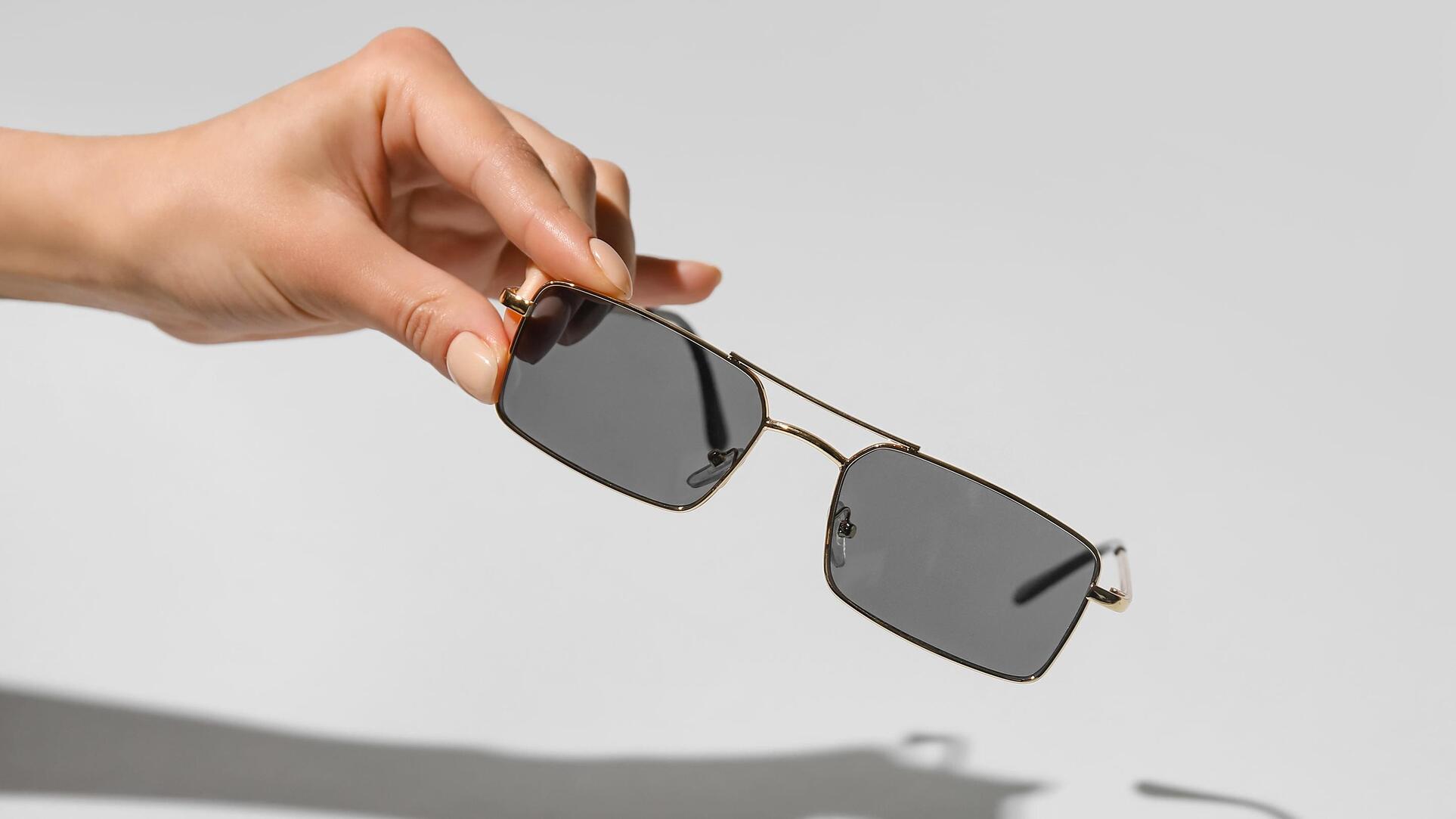 Black vs. Gray Sunglasses: Are You Styling Dark or Light?
Some eyewear fans may prefer a cool, dark set of shades. Black sunglasses are actually the darkest tint of gray lenses, so if you're looking for stylish black sunglasses, you would love dark tinted gray lenses. For both a dark and polarized look, offering the ultimate outdoor eye protection from glare, polarized gray sunglasses also offer a black lens style.
Lighter grays can serve other purposes, like wearing indoors or during cloudy days. If your eyes have trouble adjusting to bright lights indoors, gray lens tints help dampen indoor brightness without losing color perception. On the other hand, a pair of flash silver mirrored sunglasses might be the right option for you if you enjoy the outdoors and would like the flashy style of mirrored silver. It all depends on what style best suits your needs and your fashion, whether you're set on a black lens style or variations of gray or silver.
Who Can Wear Gray Sunglasses?
Gray sunglasses are a stylish and chic choice for both men and women. Yesglasses has a large variety of frames for everyone. You'll be sure to find the right gray tinted glasses to fit your look and will have fun narrowing down to your perfect frame.
One important step to finding frames is identifying your face shape to compliment your facial features with the perfect pair of specs. For more advice on picking out your frames, we recommend gray lenses look best when paired with silver metal or titanium frames. Black frames are also always a solid choice for cool-colored gray lenses, or you can be a bit more flexible and add some color when it comes to plastic or acetate frames. Blue, red, green, pink, and smoky clear gray are all great choices when parking with plastic and acetate materials.
Gray Prescription Sunglasses
Prescription sunglasses are perfect for those of us who have to wear our glasses for not just style but functionality as well. Having a pair of sunglasses that provide you with your prescription strength clarity along with true color perception is a match made in Heaven. Prescription sunglasses make it simple for you to enjoy the outdoors without worrying about your contacts or switching between prescription glasses and non-prescription sunglasses.
In addition to prescription single vision sunglasses for tinted, gradient, mirrored, and polarized lenses, we also offer special prescription sunglasses for gradient progressives, mirrored progressives, and polarized progressives.
The Best Gray Lens Glasses & Sunglasses
Choosing the right type of lens comes down to your lifestyle and needs. Are you an outdoors type? Then mirrored or polarized will give you the most benefits. If you're more leisurely in your outdoor activities or like to spend more time indoors, then different levels of tinted or gradient lenses may be the best choice for you.
Gray Tinted Sunglasses
Gray tinted lenses come in three different strengths, with the darkest tint looking almost black and the lightest tint giving just a hint of gray. Medium tints offer a nice balance between the two extremes. All three tints provide the same level of UV protection for your eyes.
Gray Gradient Sunglasses
Gray gradient lenses make an ideal choice for both indoor and outdoor activities. Whether it's working on your laptop or reading a book by the pool, gradient lenses give you the best of both worlds with a strong tint at the top of the lens and a lighter tint at the bottom.
Gray Polarized Sunglasses
Gray polarized lenses give you UV protection and anti-glare. These lenses are especially useful for people who are into water sports, as they significantly reduce glare off of water surfaces. Polarization is important for reducing reflections, whether you are driving, sitting by the beach or pool, or enjoying snowy weather.
Mirrored Silver Sunglasses
Silver mirrored lenses fall into the same category as gray lenses. Mirrored lenses also provide high anti-glare protection, making them perfect for people who spend long hours outdoors in the sun. Mirrored sunglasses are a very fun style and silver offers a uniquely flashy style.
Gray Glasses Tints by Yesglasses
Yesglasses carries a wide variety of eyeglass and sunglass frame materials and lens tints to best suit your needs, whether it be durability, material allergies, color or design. Explore our wide variety of gray lens tints and see which best fits into your lifestyle! We are proud to bring you high quality glasses and sunglasses at affordable prices.
Browse Gray Tinted Glasses