Why Choose Green Lens Glasses & Sunglasses?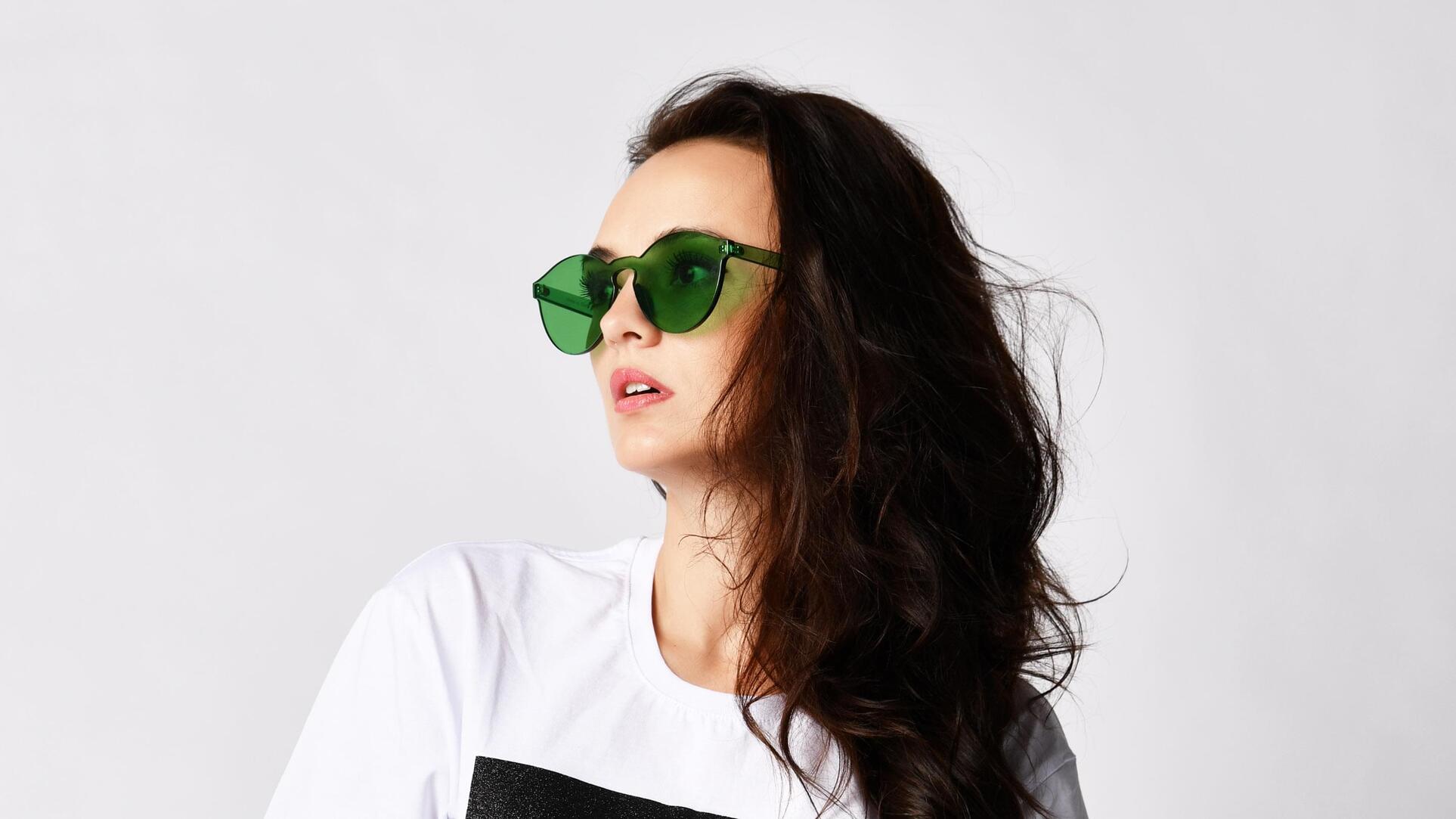 Why Choose Green Lens Glasses & Sunglasses?
When it comes to sunglasses and eyewear, you have plenty of colors to choose from, green among them. Of course, while green lens glasses are highly popular, are they right for you?
What Makes Green So Great?
The color of life, nature, fertility, and health represents more than growth and harmony. Green also symbolizes vitality, hope, and prosperity.
It's also said that green is a calming color that may help relieve stress, providing a sense of security that eases depression, anxiety, and other negative, nervous feelings.
Naturally, when it comes to eyewear and green lenses, there are even more benefits to consider.
Browse Green Gradient Glasses
Browse Green Polarized Sunglasses
The Benefits of Green Sunglass Lenses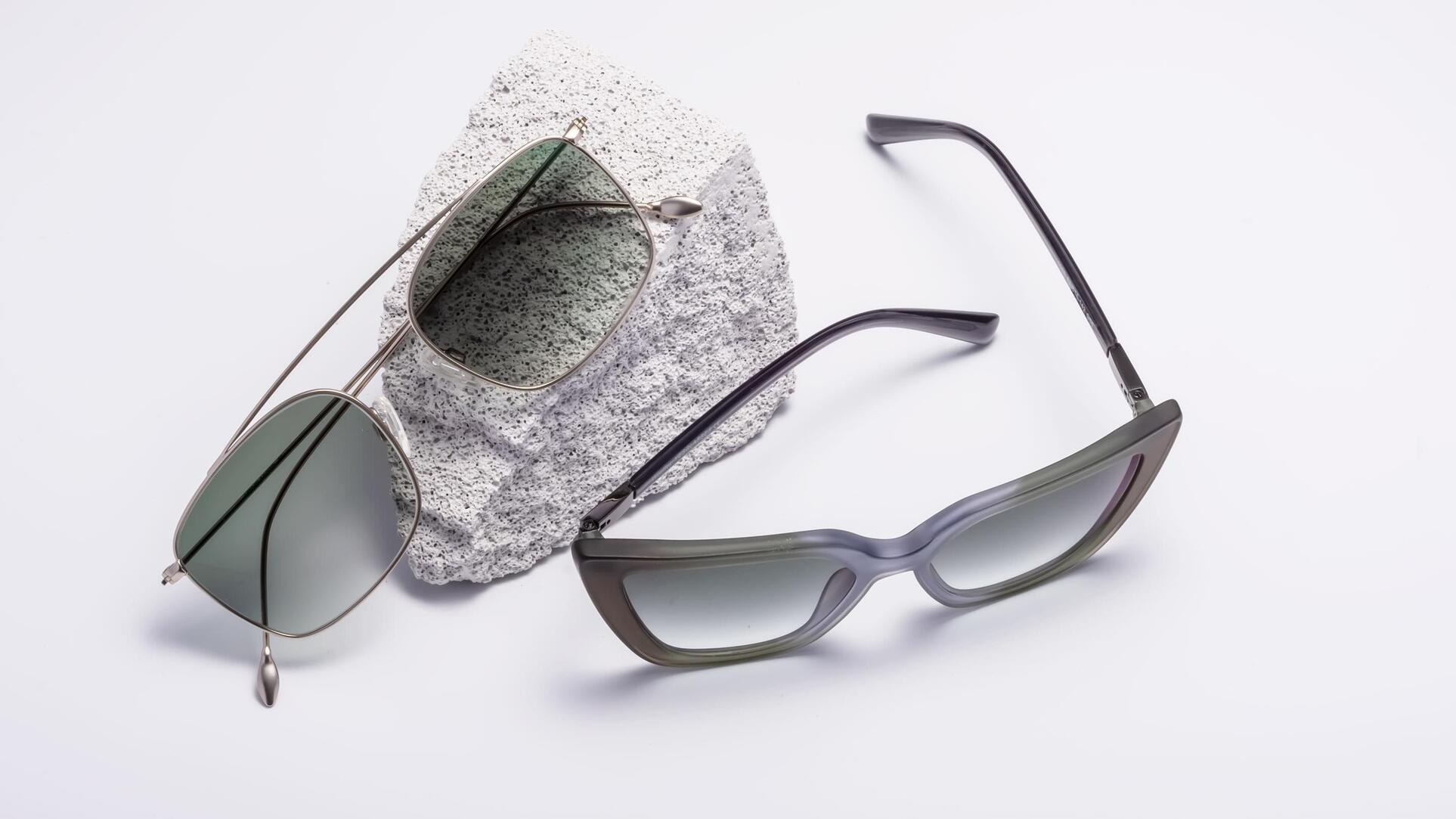 Much like brown- and gray-tinted eyewear, green lens sunglasses are useful for highlighting natural colors in the wilderness. This is particularly useful for hikers, travelers, campers, cyclists, and sightseers.
Dark green glasses are especially great for bright, sunny days, making them fantastic for outdoor excursions during the spring and summer.
Of course, while similar, there are reasons why one might choose green lenses over their brown and gray counterparts. With green lenses, you get better color accuracy and contrast. Likewise, if glare bothers you, give green lenses a go. They're exceptional at eliminating distracting glare.
Who Can Wear Green Sunglasses?
Green pairs well with most colors. This includes neutral colors (brown, gray, white, black), primary colors (red, yellow, blue), and other secondary colors (orange, purple).
This kind of versatility makes green an awesome choice for someone seeking an alternative color for everyday use. Once you're locked in on green, it's a simple matter of finding a shade and style you like.
Green Prescription Sunglasses
If you need prescription sunglasses or even non-prescription styles that feature the benefits and allure of green lenses, you're in luck! You'll find a wide array of frames with green lenses suitable for all face shapes.
Prescription sunglasses are great, because they allow you to take advantage of the incredible contrast and anti-glare features of green lenses without the need for contacts. With tinted, gradient, polarized, and mirrored lens options, there's no doubt that you'll find the perfect set of green shades for you.
The Best Green Lens Glasses & Sunglasses
When you're looking for the best sunglasses and prescription eyewear featuring green lenses, you've got plenty of great options. Here are some of our favorites!
Green Tinted Sunglasses
Nothing beats a cool pair of sunglasses with a green tint. If you're seeking something refreshing, check out these great styles.
Green Polarized Sunglasses
Great for driving or a day out on the water, polarized green lenses cut down on glare from reflective surfaces.
Green Glasses Tints by Yesglasses
With a variety of frames and lenses to choose from, Yesglasses can connect you with the sunglasses and prescription eyewear of your dreams. Of course, our green-tinted lenses aren't the only thing that's green. At Yesglasses, we're committed to producing sustainable eyewear, making better products for the environment and future generations.
If you're ready to "go green" in more ways than one, check out our selection of green-tinted lenses and frames. We mean it when we say there's something for everyone, including you!
Browse Green Tinted Glasses