Why Choose Purple Lens Glasses & Sunglasses?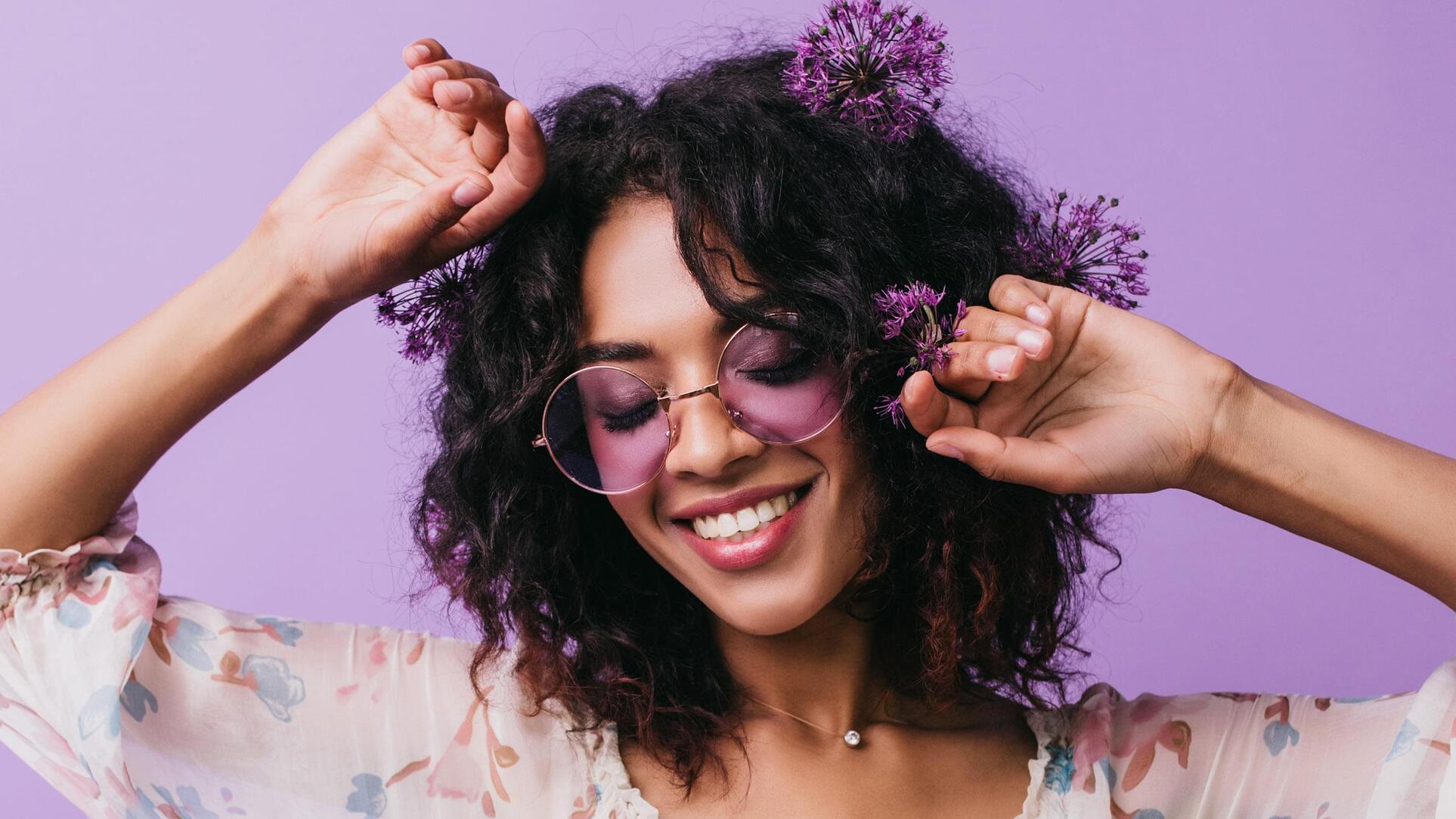 Why Choose Purple Lens Glasses & Sunglasses?
If you want to make a fashion statement, purple sunglasses might be just the thing. They're hip, trendy, and provide excellent protection for your eyes.
Are you ready to take the plunge into purple?
What Makes Purple So Great?
Purple is often associated with royalty and wealth. In ancient times, creating purple dye for fabrics was costly, since purple wasn't as easy to find in nature as other colors. Thus, an association with high society was born.
If you're going for a majestic, luxurious look, purple may be the ticket. As for eyewear, there are even more benefits when it comes to the color purple.
Browse Purple Gradient Glasses
Browse Purple Tinted Sunglasses
The Benefits of Purple Sunglass Lenses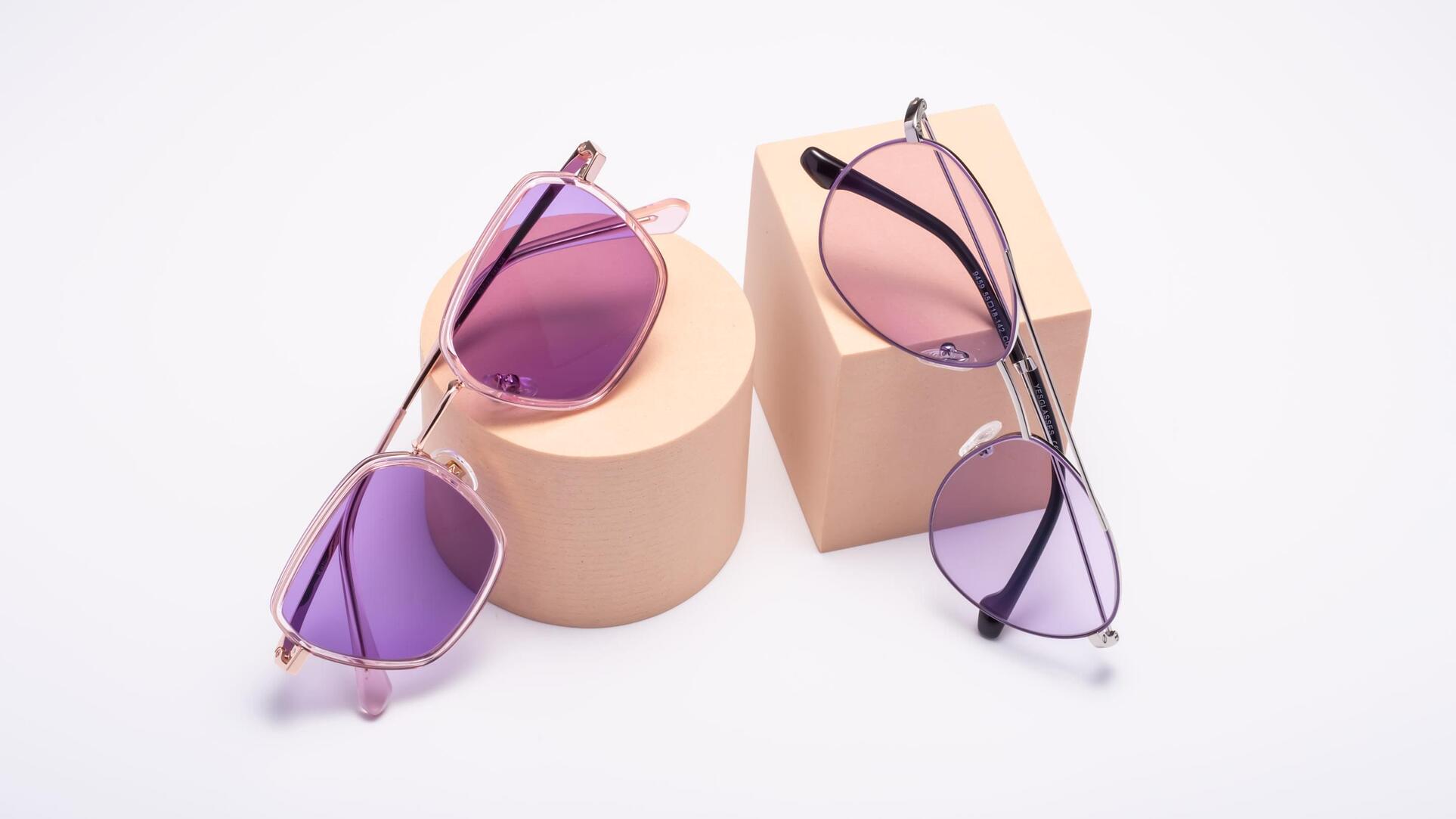 Purple lenses offer a lot of the same benefits as blue lenses, as they are neighbors on the cooler side of the color wheel. The color purple also enhances contours of objects, improves color perception, and reduces glare.
People who enjoy sports and other outdoor activities will appreciate the benefits of darker tints, as well as mirrored and polarized lenses. Likewise, purple makes an awesome choice for driving sunglasses.
Purple-tinted glasses also create a calming mood by cutting blue and green light from your environment. This makes other colors like orange, red, and pink really come alive.
Who Can Wear Purple Sunglasses?
Anyone can rock a pair of purple shades. The trick is matching this more intense color with your outfit.
Neutral colors go well with purple, so keep things low-key. Black, white, tan, and cream-colored clothing will also synergize well. Finally, try neutral prints. They, too, are a good pairing for purple lenses.
Purple sometimes gets a bad rap for being too cutesy or childish, but with the right coordination, you can turn purple to your favor and create a sophisticated, classy look.
Purple Prescription Sunglasses
Those of us who need glasses for reasons beyond fashion know the struggle when it comes to wearing sunglasses. Swapping between two pairs of glasses or wearing contacts won't always cut it. Luckily, this is where prescription sunglasses save the day.
You're getting both form and function with a pair of prescription purple lenses. At Yesglasses, we offer a large selection of frame materials and styles, this way you can see clearly and look great at the same time!
The Best Purple Lens Glasses & Sunglasses
Figuring out your face shape can help you determine what frame styles work best for your purple glasses. As for materials and colors, plastic and metal are both great options, but you'll want to stick with black or silver for color.
Rimless frames will also look great with purple lenses. Of course, if you want to get really bold, tortoise frames make a big statement.
Take a look at our picks for the best frames to go with your purple lenses.
Dark Purple Tinted Sunglasses
For those especially bright, sunny days, you'll want a darker purple tint to keep your eyes protected.
Medium Purple Tinted Sunglasses
Medium purple tints are perfect for overcast days and low light conditions.
Light Purple Tinted Sunglasses
Light purple tints can be worn comfortably both indoors and outdoors.
Purple Gradient Sunglasses
Useful for both indoor and outdoor use, purple gradient lenses are great for driving. They also look super trendy.
Purple Glasses Tints by Yesglasses
With a large selection of styles and materials for both prescription and non-prescription eyewear, Yesglasses has what you're looking for. Check out our collection of purple-tinted lenses with frames, plus a number of other lens colors. We're positive you'll find the perfect pair to fit your look.