Why Red Sunglasses? The Awesome Case for Mirrored Fire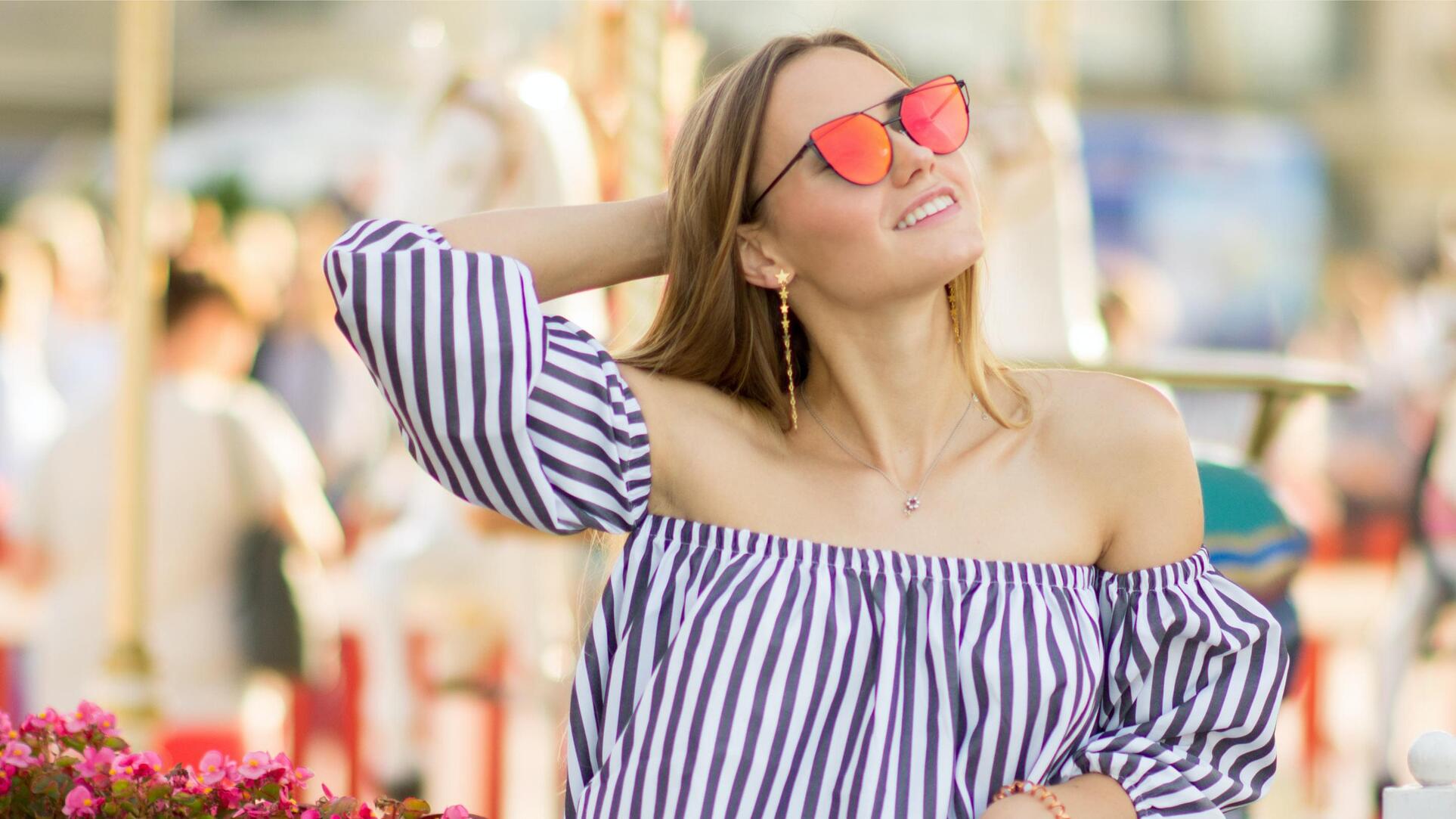 Why Red Sunglasses? The Awesome Case for Mirrored Fire
Red sunglasses are a stylish statement that also offer huge benefits when it comes to keeping your eyes protected. Awesome red lens tints are not only great for your vision year round, but also make for a uniquely stylish eyewear accessory.
Yesglasses offers hundreds of frames for sunglasses. With so much variety, you can easily find the right frames for red lenses or any color lens for that matter. We also offer prescription lenses with your tints, so you can see perfectly and look great!
Browse Red Sunglasses
The Benefits of Red Lenses
Red sunglass lenses bring the most out of bright sunny days and are perfect for most outdoor activities. Red sunglasses offered by Yesglasses come in fire flash mirrored for an especially striking style.
When wearing red sunglasses, you'll experience improved depth perception for more comfortable transitions in your surroundings. Many experts who rely on their vision, such as pilots, wear red sunglasses to enhance their color sensitivity for a comfortably clear viewing experience.
The sun's rays can damage our eyes and can even cause macular degeneration, which is a decrease in the clarity of your vision. It typically begins to affect people over the age of 50 and is the leading cause of blindness in the elderly. Red lenses can greatly reduce UV rays while you are out in bright sunlight. We also include scratch resistance and anti-reflective properties in all of our lenses here at Yesglasses!
Who Can Wear Red Sunglasses?
People who spend a lot of time outdoors will get the most out of red lenses in their sunglasses. Doing sports and other outdoor activities exposes your eyes to harmful sunlight for long periods of time. Red lenses can cut down on the amount of harmful light that enters your eyes directly.
Both men and women can look incredibly stylish in red sunglasses. We offer men's red sunglasses and women's red sunglasses for everyone to experience the benefits! Consider finding your face shape for a great starting point when choosing the perfect frame style to match your facial features.
If you have a lighter eye color, such as blue or green eyes, you can also benefit from red lenses. Those with lighter eyes are more sensitive to the sun's rays and require a stronger tint to protect their eyes. Red lenses can provide strong protection as well as a bold look whether you're doing outdoor activities or participating in something more leisurely, like shopping or lounging by the pool.
Red Prescription Sunglasses
Have you considered prescription sunglasses? For the ultimate combination, pair your prescription with red sunglasses to feel the most confident in your vision.
In addition to prescription single vision sunglasses for tinted, gradient, mirrored and polarized lenses, we also offer special prescription sunglasses for gradient progressives, mirrored progressive and polarized progressive.
Red lenses paired with your prescription not only provides improved depth perception and color sensitivity, but supports your eyes with the comfort of the right prescription all season long.
Summer and Winter with Red Sunglasses
Sunglasses make sense all year round. Just because it's cold outside, doesn't mean that you don't need protection from the sun. In fact, sunlight reflecting off of snowy and icy surfaces can be just as damaging to your eyes as direct sunlight. Red sunglasses are excellent for enhanced perception in colder environments.
No matter the season, sunglasses will not only protect your eyes, but provide you with a way to accessorize your look. It's all about finding the right pair to fit your style.
The Best Frames for Red Sunglasses
Finding the right frames to go with your striking red sunglasses is a top priority. If you want to go for metal or titanium frames for your red sunglasses, then gold or black will match well with the warm tone of red-tinted lenses. Plastic and acetate frames have a bit more flexibility when it comes to design and color. Darker colors will look especially striking, but a full clear or a light-colored clear frame can also make your red lenses pop.
Metal and Titanium Frames for Red Sunglasses
Plastic and Acetate Frames for Red Sunglasses
Sunglasses by Yesglasses
Yesglasses carries a wide variety of eyeglass and sunglass frame materials and lens tints to best suit your needs, whether it be durability, material allergies, color or design. Explore our wide variety of red sunglasses and see which best fits into your lifestyle! We are proud to bring you high quality glasses and sunglasses at affordable prices.
Browse Red Sunglasses