Why You Should Choose Blue Lenses For Glasses & Sunglasses
Why You Should Choose Blue Lenses For Glasses & Sunglasses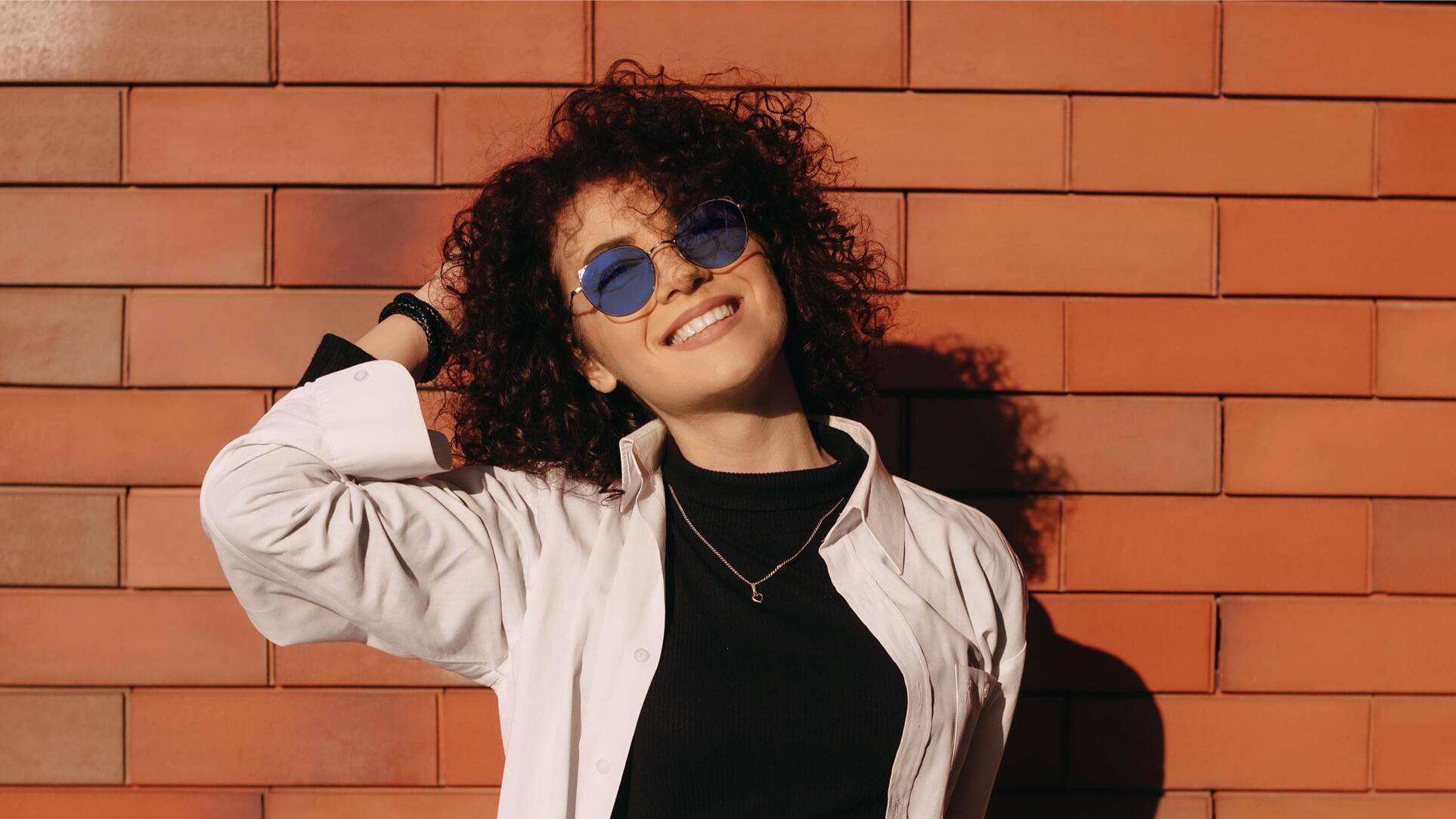 Blue lens glasses are among the most beneficial and ever-stylish lens tints. When looking at the rainbow of lens tints to choose from, blue offers one of the most attractive, approachable and calming perspectives.
Yesglasses offers a wide selection of sunglasses to fit your fashion. We have hundreds of lens and frame combinations, and nearly every frame we offer can be paired with clear lenses for prescription glasses, tinted lenses for sunglasses, or combined for prescription sunglasses! We offer both blue tinted glasses and blue flash mirrored sunglasses.
Browse Blue Tinted Glasses
The Benefits of Blue Lens Glasses
Blue lenses have a lot to offer and are highly appealing. Blue tints enhance color perception and improve the contours of objects. This means you'll be able to distinguish between different objects more easily while wearing blue lens tints. All tinted lenses by Yesglasses come with anti-scratch, anti-reflective and 100% UV protection properties.
Blue lenses also have a calming effect on the eyes, offering a peaceful filter to viewing your surroundings. This can help to ease eye strain during longer wear times and adds serenity to your perspective.
Blue lens glasses are especially great at reducing glare in snowy or icy conditions, which makes them ideal for winter sports and other outdoor activities during the colder months. Blue lenses are known to work well in low-visibility conditions like fog, mist or snow.
Who Can Wear Blue Sunglasses?
Blue glasses look good on everyone! No matter your skin tone, it's pretty much a guarantee that blue lenses will fit your complexion. They fit a wide variety of styles, and Yesglasses offers a huge selection of frames to go with blue tinted lenses.
Blue lens glasses are also very fitting on both men and women. We recommend finding your face shape to get started on the perfect frame to fit your facial features. We offer men's blue lens glasses and women's blue lens glasses with many frames to choose from. If you love flash mirrored sunglass styles, be sure to take a look at our blue flash mirrored sunglasses, also offered for men and women.
Whether you're into winter or water sports, blue glasses will cut down glare and allow for increased visual clarity. They can even enhance the natural blues in the sky or ocean. Blue sunglasses also make a great choice for more leisurely outdoor activities, like golfing or spectating sporting events.
Blue Prescription Sunglasses
Blue prescription sunglasses bring together the best of both worlds - an Rx lens tailored to support your vision paired with a relaxing lens tint to keep you feeling at peace throughout the day.
In addition to prescription single vision sunglasses for tinted, gradient, mirrored and polarized lenses, we also offer special prescription sunglasses for gradient progressives, mirrored progressive and polarized progressive.
A light blue lens tint paired with your prescription is a great idea if you'd like to wear your new glasses between indoor and outdoor environments. You will see clearly with your prescription glasses and experience all the benefits a blue lens brings for enhanced color perception and relief from eye strain.
Blue Light Blocking Lenses vs. Blue Tinted Lenses
Blue light blocking lenses offer specific protection against blue light and are useful for people who spend a lot of their day looking at a computer screen or other devices. Blue light blocking is an option for clear lenses. Yesglasses offers the most advanced blue light blocking lenses for protecting eyes from blue light.
Browse Blue Light Blocking Glasses
The Best Blue Lens Glasses & Sunglasses
Choosing the right frames to go with your cool, blue lenses is an important consideration. If metal frames are what you're looking for, blue tinted lenses match well with silver or titanium. Plastic and acetate frames can have a bit more flexibility. Black goes well with everything, but you might want to experiment to find something that perfectly suits your style.
There is also the darkness of the tint to consider. Yesglasses offer blue lenses in dark, medium, and light tints. We also offer blue flash mirrored sunglasses in a wide variety of frames. Keep in mind, regardless of tint strength, you're always getting the same level of UV blocking power in your sunglasses. Choosing between tint strengths or mirrored lenses comes down to what you want to use your sunglasses for or what look you're going for.
Dark Blue Tinted Glasses
A dark blue glasses tint can reduce brightness by up to 80%, making these perfect lenses for sunny days or if you're going to be spending a lot of time outdoors.
Medium Blue Tinted Glasses
A medium blue glasses tint allows a bit more light in and is great for outdoor activities where visual clarity is important.
Light Blue Tinted Glasses
A light blue glasses tint is good for cloudy days or fashionable indoor use. Despite the sun not shining, those UV rays are still penetrating through, so it's good to keep your eyes protected.
Mirrored Blue Sunglasses
Flash mirror blue sunglasses are especially good for bright, sunny days. The mirrored layer can reflect more sunlight and looks incredibly stylish while out and about through your day.
Blue Glasses by Yesglasses
Yesglasses carries a wide variety of eyeglass and sunglass frame materials and lens tints to best suit your needs, whether it be durability, material allergies, color or design. Explore our wide variety of blue lens tints and see which best fits into your lifestyle! We are proud to bring you high quality glasses and sunglasses at affordable prices.
Browse Blue Tinted Glasses