5 Reasons Why Mirrored Sunglasses Are A Must-Have!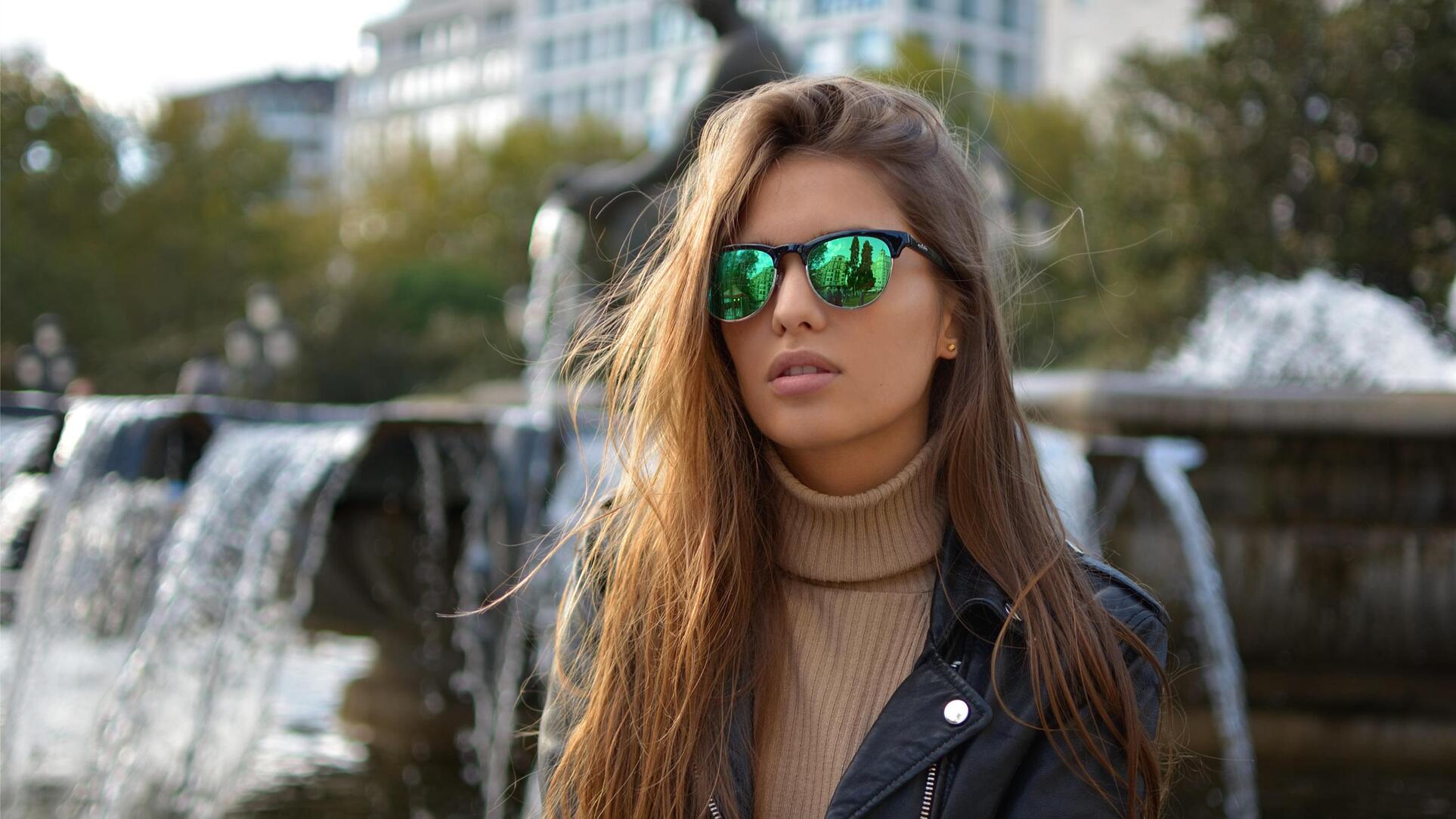 5 Reasons Why Mirrored Sunglasses Are A Must-Have!
Mirrored sunglasses are a trend that will never go out of style. With lenses that have a reflective coating that give them the appearance of colored mirrors, they are sure to stand out from the crowd! Our mirrored coatings not only provide you with a unique fashion accessory, but help reflect light away from the eyes and provide 100% UVA/UVB protection.
One of the best parts about mirrored lenses is that they pair well with any frame shape or style that compliments you and your face shape! There are mirrored aviator sunglasses, trapezoid, round sunglasses, and even cat-eye sunglasses. Not sure what your face shape is? Check out our Face Shape Detection Tool to find out what frames best compliment your features!
Yesglasses offers a wide selection of flash-mirrored sunglasses for men and women in a variety of lens colors and unique frame shapes, made from high quality, sustainable materials. Keep reading for reasons why you should add a pair (or two) of mirrored sunglasses to your collection!
1. Enhanced Fields of Vision
Mirrored sunglasses provide an enhanced field of vision compared to tinted and gradient lenses because their mirrored coating helps reflect light as opposed to absorbing it, providing a brighter and clearer picture. Because of this feature, mirrored sunglasses are very popular among those that spend a lot of time outside such as outdoor athletes and workers.
Whether you work outside or just enjoy the beauty of the outdoors, you'll find the benefits of having more clarity and enhancement in your vision.
2. Glare Protection
If you have ever had a headache due to light sensitivity, mirrored lenses may be a great addition to your collection. Mirrored lenses can help you feel more comfortable and experience less headaches due to their reflective features.
Water and snow provide some of the most intense glares, which is why you'll find many people that spend a lot of time on the water or in the snow relying on mirrored sunglasses to help protect their eyes.
3. 100% UVA/UVB Light Protection
Our mirrored lenses provide 100% UVA/UVB light protection. Overexposure to the sun's harmful ultraviolet rays can lead to serious eye damage such as photokeratitis – sunburn of the eye.
If you're looking for eye protection on your next sunny beach day, we recommend looking for an oversized frame for some extra coverage!
4. Durability
Mirrored sunglasses are known for their durability compared to other glasses, thanks to their protective mirror coating on their lenses. If you tend to drop, scrape, or fumble with your frames, we recommend a pair of our durable mirrored sunglasses.
Pair our mirrored lenses with a pair of our titanium or metal frames for the ultimate test of durability! Enjoy your sunglasses without stressing about your lenses getting easily scratched or your frames easily breaking.
5. Conceal Your Eyes
One of the most popular features of mirrored sunglasses is that they conceal your eye behind your lenses. When your friends look at you, they'll see their reflections but nothing else. However, you'll still be able to see others without any issues.
While mirrored lenses come in bright , popular colors such as blue, pink, green, and orange, there are more neutral lens colors such as silver and gold which allow your frames to do all the talking.
About Yesglasses
Yesglasses strives to become the leading eyewear brand to utilize sustainable materials to lessen their impact on the earth, all while continuing to provide high quality eyewear at the most competitive prices.
All frames are designed in-house, with a satisfaction guaranteed return policy and free shipping on most orders. Come join the Yesglasses family and find out why people are deciding to say "Yes!" to Yesglasses.
Browse All Styles