Cycling Glasses & Sunglasses: Buyer's Guide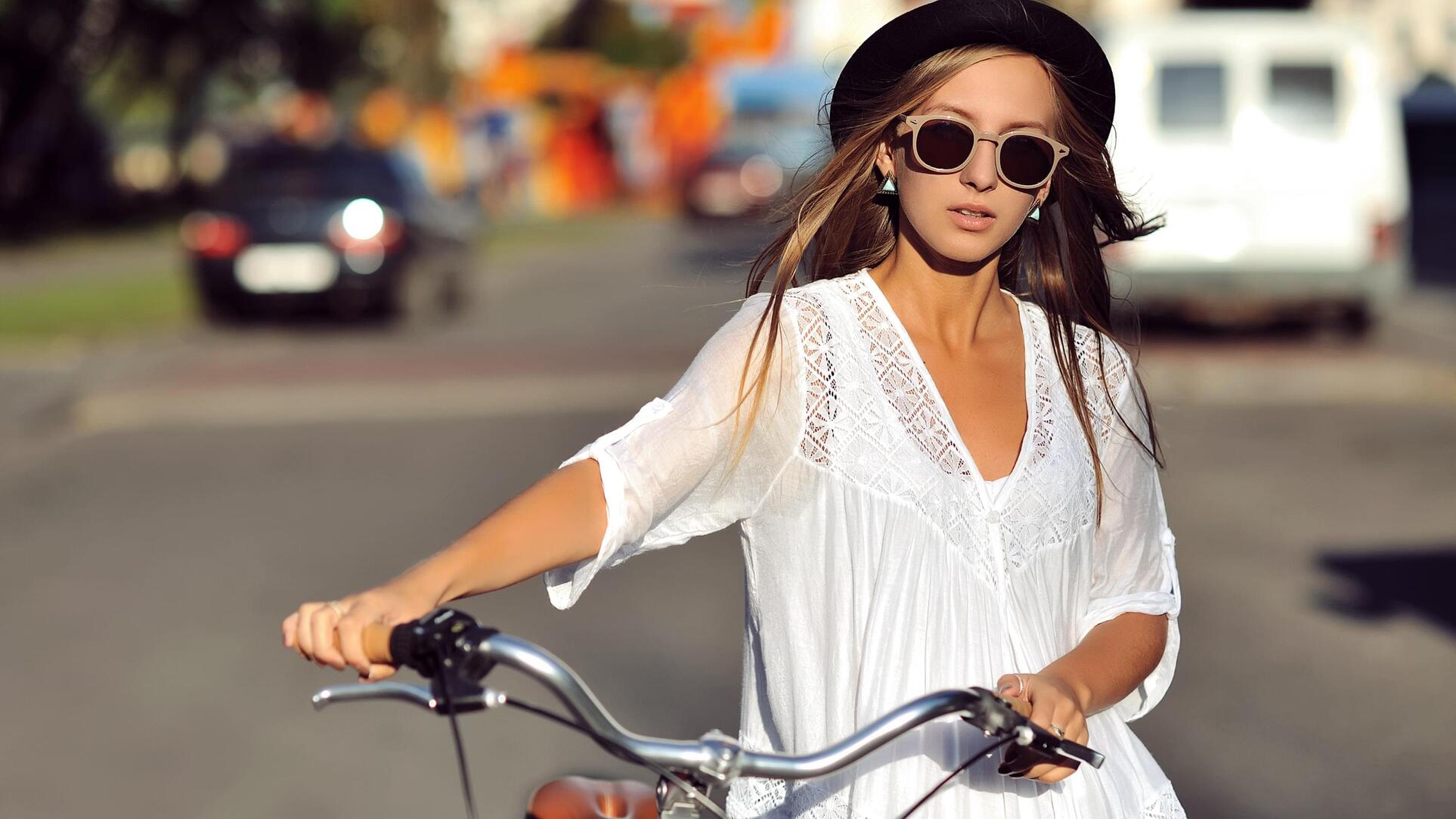 Cycling Glasses & Sunglasses: Buyer's Guide
When it comes to cycling glasses, you need to consider two things: style and changing conditions.
Naturally, you want the right features to give you an edge out on the road. Protecting your eyes from UV rays and the elements should be your top priority. Of course, how cycling glasses look can be just as important as how they function.
Here's our guide to finding the best cycling glasses and sunglasses.
What is the point of cycling glasses?
The answer is simple: cycling glasses protect your eyes. Some people may already have a pair of prescription glasses, a set of sunglasses, or both. However, basic eyewear isn't always ideal for a serious – or even semi-serious – cyclist.
Cycling eyewear is designed to provide protection from changing weather, dirt, and debris. It can also protect your eyes from harsh sunlight. Specific lens features provide better views of the road, adaptation to shifting light conditions, and many other advantages for riders.
It's not all about protection though. Style and fit are essential considerations. You'll be more likely to wear a pair of cycling sunglasses that look good and fit properly. This can make the sport far more enjoyable.
What type of glasses are best for cycling?
There are several options to choose from depending on whether you prefer clear eyewear or sunglasses. Truth be told, many riders buy multiple pairs of cycling glassess. This keeps them ready for whatever mother nature sends their way.
Photochromic Glasses
According to many cyclists, photochromic lenses are among the best choices for cycling glasses. Also referred to as Transitions® due to the popularity of the brand, these lenses change with light conditions. They'll darken in especially sunny environments and lighten when you enter shady patches.
In the past, the time it took for photochromic lenses to change tint made them unideal for cycling. However, advancements in photochromic lens technology have led them to be highly recommended for cyclists. This is due to their newfound ability to adapt quickly to multiple outdoor conditions.
Pro Tip: To add photochromic lenses to any pair of Yesglasses frames:
Pick your frames.
Choose "Clear Lenses."
Click the "Select Lenses" button.
Select the option for "Light-responsive Lenses."
Shop All Eyeglasses
Mirrored Sunglasses
Mirrored sunglasses reflect bright sunlight and glare better than regular sunglasses. The reflective surface offers an added safety element that makes it easier for drivers on the road to spot you.
Some may be tempted to choose polarized lenses for cycling.
Although polarized lenses eliminate more glare, some glare can be beneficial while cycling. Light reflections from vehicles or signposts can help riders better judge distance. While polarized lenses offer great advantages for other sports, such as fishing or golf, mirrored lenses offer more advantages to cyclists.
Shop Mirrored Sunglasses
Learn more: Read about polarized vs. non-polarized lenses.
Tinted Sunglasses
If changing or reflective lenses aren't for you, tinted glasses are your next best bet.
The right lens coating can make these lenses especially useful. An anti-reflection coating will reduce glare, while a hydrophobic coating will make your lenses water repellent.
Different tint levels are useful for different conditions:
Dark tints are for clear, sunny conditions.
Medium tints are helpful on shady roads.
Light tints are useful for overcast days.
Shop Tinted Sunglasses
What shapes are best for cycling glasses?
As with mountain biking glasses, wraparound or visor frames are the safest choice for cycling. This allows for maximum coverage, protecting your eyes and peripheries from UV rays, debris, and any weather conditions you encounter.
Bear in mind that you'll also be wearing a helmet. These shapes will fit best without any risk of discomfort or compromises to your safety.
What color lenses are good for cycling?
The color of your lenses doesn't just change your appearance, it can drastically affect the way you view the world.
Gray lenses are the best option for bright, sunny days. These lenses are especially useful at guarding against intense sunlight. Note that they're not recommended on cloudy days or in shady conditions.
Blue lenses and purple lenses are both popular choices that have similar traits. They enhance contours and color contrast while reducing eye fatigue.
Red lenses offer improved contrast and color enhancement. Like blue lenses they also reduce eye fatigue. However, you should avoid pink lenses; they tend to distort colors.
Brown lenses may seem basic, but they have huge advantages. They provide just as much protection from strong sunlight as gray lenses while also filtering blue light and enhancing greens.
Clear lenses shouldn't be slept on. They're often the best option for rainy conditions and evening rides.
Having trouble choosing? Read about why prescription sunglasses might be the best choice for you.
What are the best frame materials for cycling sunglasses?
Lightweight plastic materials are the ideal frame materials for cycling glasses. These materials are tough enough to withstand changing conditions while also being safe in the event of a fall.
TR90 is a nylon-infused plastic that is bendable, making it an ideal choice for many outdoor sports. TR90 also offers superior fit and comfort. While still affordable, TR90 frames may be a bit more pricey than other options.
Polycarbonate frames are also popular due to their durability, resistance to scratches, and reasonable price point.
Shop All Frame Materials
How should cycling glasses fit my face?
Cycling glasses should provide coverage to your eyes and periphery. You'll want a snug fit around your ears and on the bridge of your nose. Allowing space between the frame and your browline will keep sweat from accumulating and allow air to flow through.
Knowing your glasses measurements will help you find the right fit for both lenses and frames. Figure out your face shape with our online face shape tool and find the frame styles that work best for you.
Experience the open road with Yesglasses
Now that you know what you need to keep your eyes safe while cycling, go out and get some miles in!
The team at Yesglasses is here for all your glasses needs. Our prescription lenses and frames are designed in-house, meaning you can save big on top-quality eyewear.
Choose from an array of frame styles and lens options to design the perfect glasses for you.
Shop All Sunglasses