How to Choose Glasses for Narrow Faces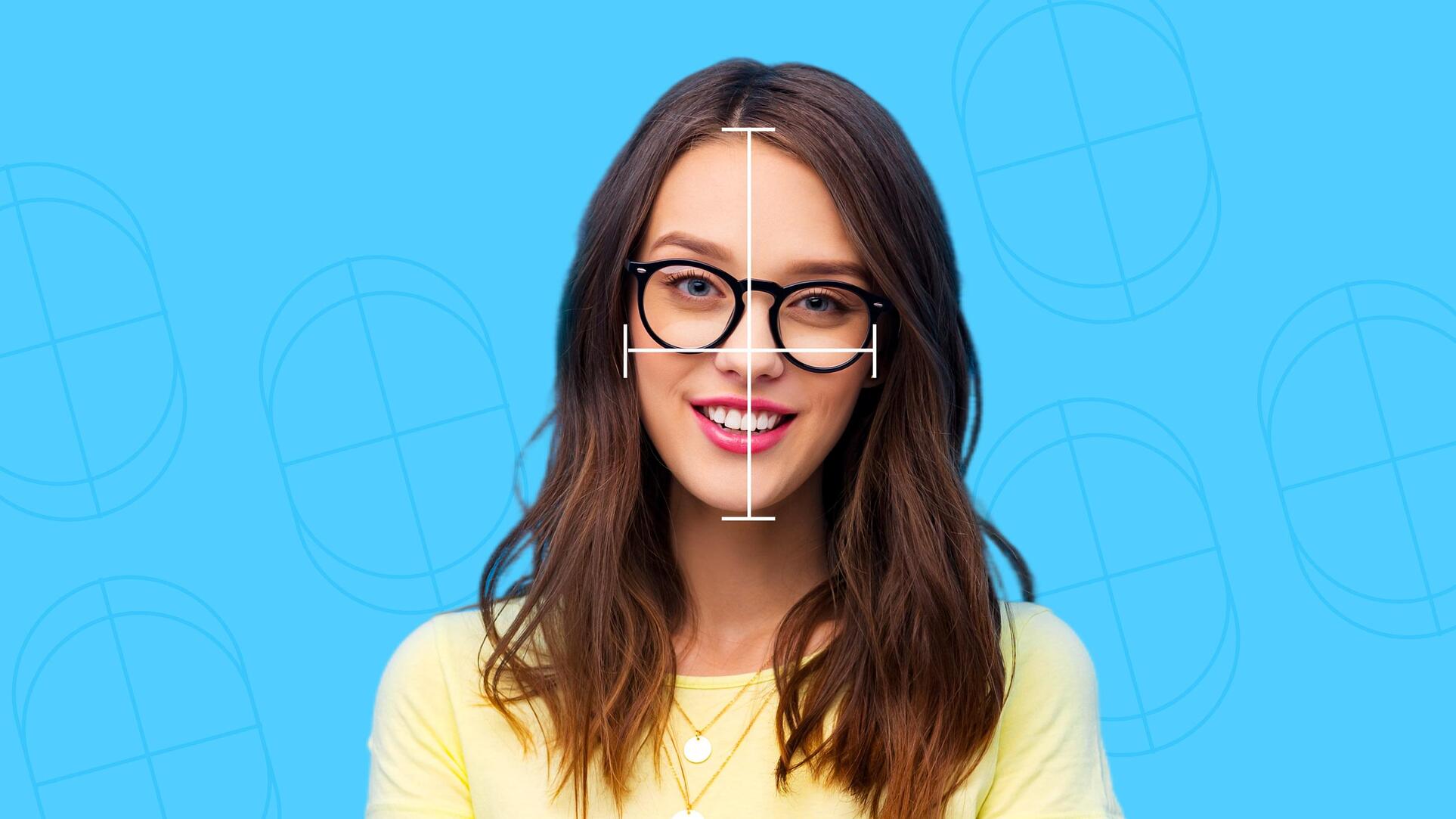 How to Choose Glasses for Narrow Faces
Narrow or oblong face shapes are usually long and elegant, with a face length that is greater than its width. The key to finding frames that look best on a female or male narrow face is to know the width of your face, and make sure to find a pair of frames that is of equal width. Keep reading for some of our favorite eyeglass and sunglass selections for narrow faces!
Yesglasses offers hundreds of narrow eyewear styles for men and women in a variety of unique frame shapes, made from quality materials. Find the best eyeglass, reading, blue light blocking, and sunglass frames here.
Find Your Face Shape
What types of glasses look best on a narrow face?
Narrow face shapes benefit from glasses that are taller, which will help bring proportion to your longer face. A great advantage of a longer face is that you can wear practically any frame shape, you just need to look for a taller version of that shape. A narrow face shape may have a longer forehead or chin, or potentially even longer nose. These features will create a longer look to your face that can easily be proportioned out with the perfect pair of glasses.
When browsing for eyewear for male or female narrow faces, consider the following features:
Square or round frames with tall lenses can bring proportion to one's narrow face.
Contemporary cat-eye glasses have a taller frame that brings attention away from the length of one's face and outwards towards the flare of the cat-eye shape.
Opt for browline frames that are semi-rimless. These will bring the eye to the top of one's face.
Rectangle, oval, and classic cat-eye frames that are short and wide will be less flattering on your narrow face than taller options.
The key to finding the best glasses for your face frame is to find a pair that is the perfect width, no matter the shape. Below we have some of our favorite pairs of narrow frames in a variety of shapes and materials.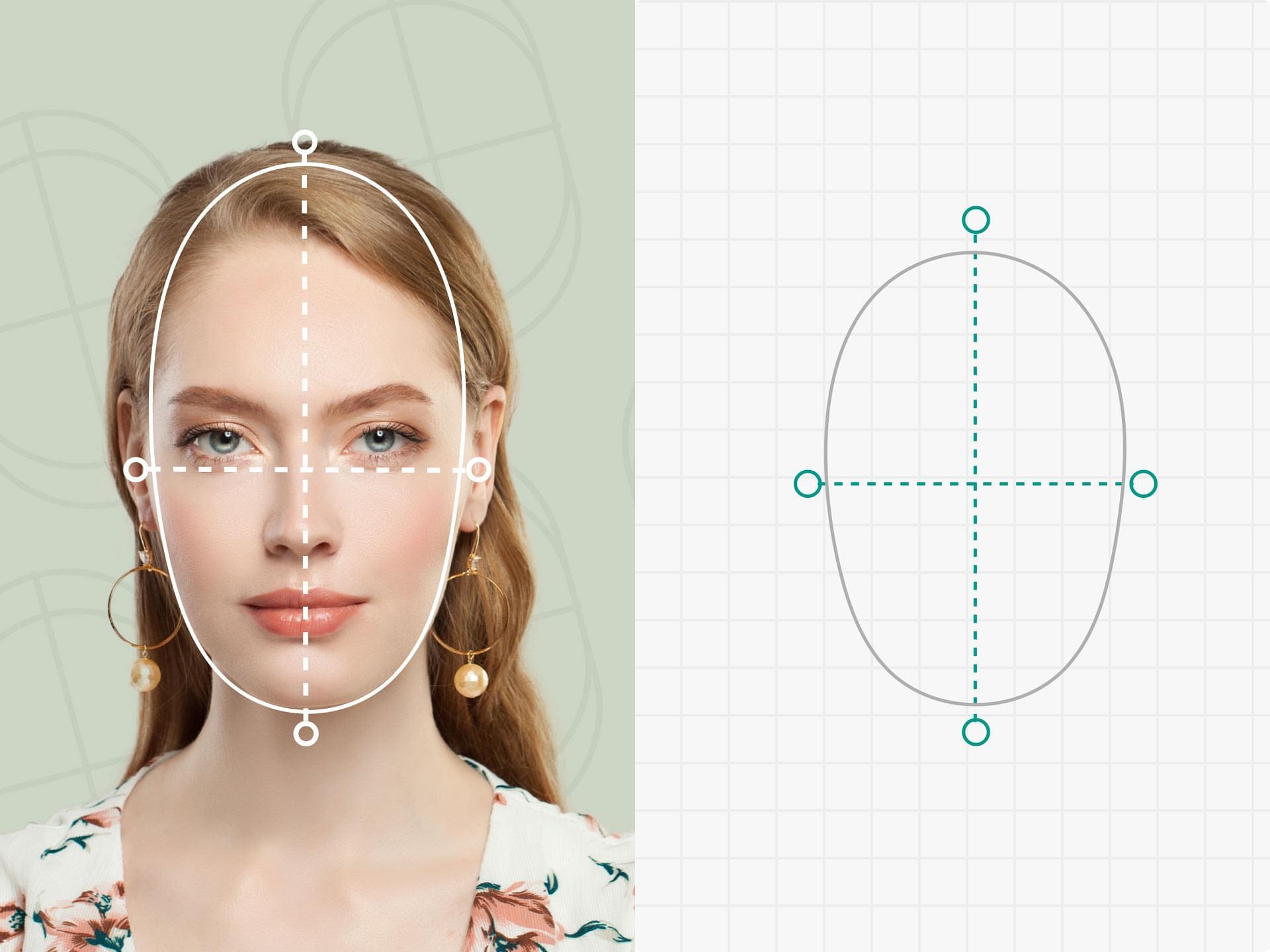 The Best Narrow Face Shape Glasses
Square Glasses for Narrow Faces
Tall, square frames help proportion a long, narrow face. Look for a thin and/or light colored frame, and avoid thick frames that bring weight to the top part of your face. The less prominent the frames are, the more flattering to your narrow face shape.
Circle Glasses for Narrow Faces
Tall, circular frames also bring proportion to your longer facial features. Similar to square frames, we recommend looking for thin and/or light colored frames. Avoid wide, oval frames that make above and below your eyes look longer than they are. We recommend a round metal or clear acetate frame that is less prominent and noticeable.
Contemporary Cat-Eye Glasses for Narrow Faces
Contemporary cat-eye glasses bring one's eyes upward and out, helping to add a unique shape to your narrow face frame. We recommend avoiding a classic cat-eye. It's considered a wider frame shape, which will not be as complementary to your narrow face.
What are the best reading glasses and blue light blocking glasses for narrow faces?
With the many complimentary frame shapes available for narrow frames, you should be excited to know that Yesglasses can put non-prescription, nearsighted, reading, sunglass, and even blue light blocking lenses in any frame!
Blue Light Blocking Glasses for Narrow Faces
While you can place a blue light blocking lens in any frame, we recommend you search for square, round, thin or clear rimmed frames for the most flattering results. Below are some of our favorites.
Best Thickness and Color of Frames for Narrow Faces
Thin, less prominent frames are recommended for narrow faces, to help avoid bringing attention to eye level and making your upper and lower parts of your face less elongated. Some recommended materials are TR90, metal, and titanium. You can also find very flattering frames made of thin plastic or acetate.
If you opt for a thinner frame, you can really rock any color you would like, whether it be black or red. If you are a fan of a thicker frame, we recommend sporting a clear or semi-transparent colored acetate or plastic frame.
Need some color inspiration? If you are worried that black frames will wash you out, try a light turquoise, dark blue, or burgundy frame. If you have beautiful gray hair, we recommend a gray or silver metal frame to accent your hair color while still complimenting any skin tone.
All of these frame materials can be found in our trendy narrow glasses collection.
About Yesglasses
Yesglasses strives to become the leading eyewear brand to utilize sustainable materials to lessen their impact on the earth, all while continuing to provide high quality eyewear at the most competitive prices.
All frames are designed in-house, with a satisfaction guaranteed return policy and free shipping on most orders. Come join the Yesglasses family and find out why people are deciding to say "Yes!" to Yesglasses.
Browse All Styles