Custom Eyeglasses & Sunglasses Buyer's Guide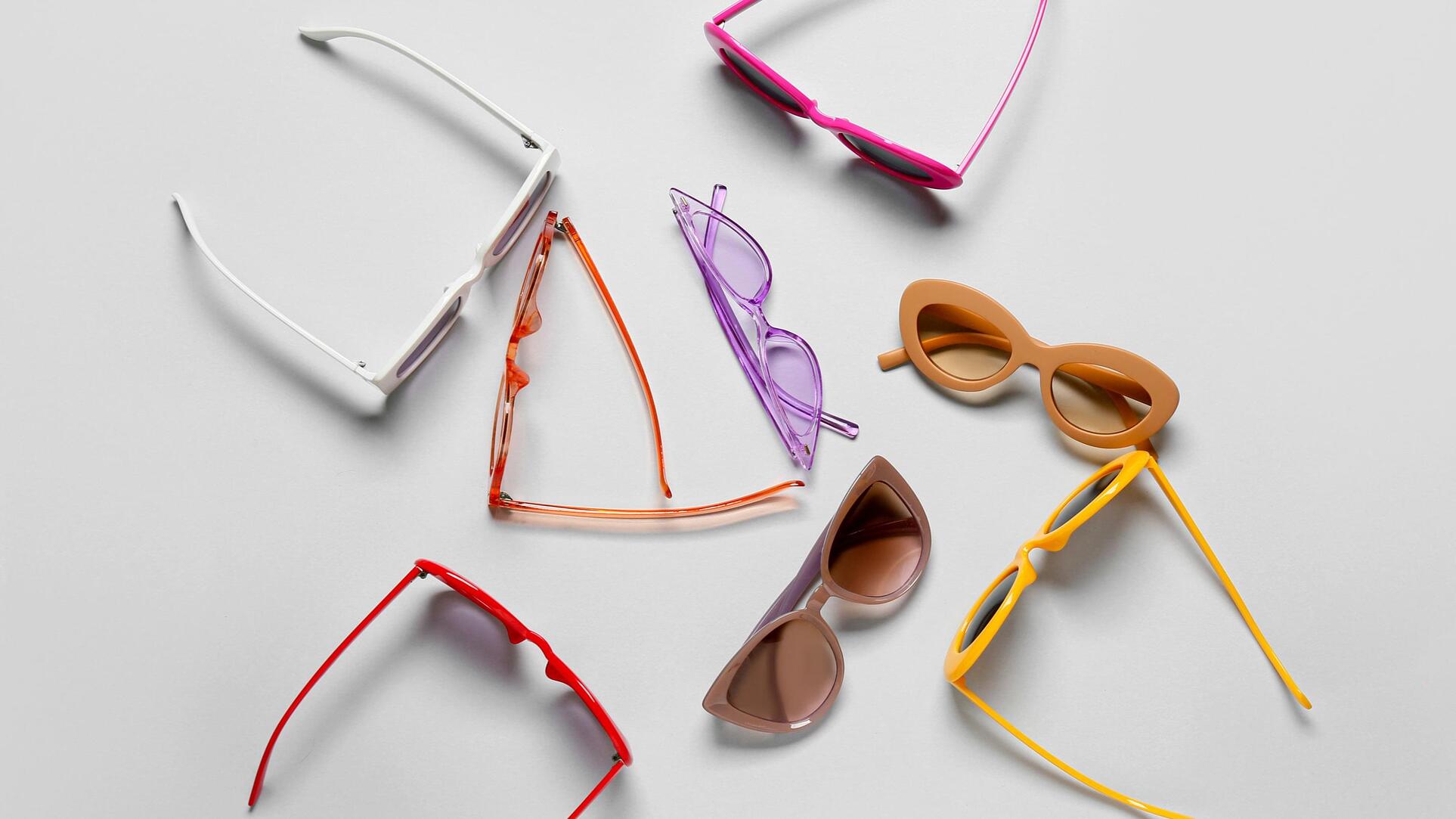 Custom Eyeglasses & Sunglasses Buyer's Guide
Custom glasses are a great way to personalize your look while improving your vision. From eyeglasses to sunglasses, adding a personal touch goes a long way toward making you more comfortable and confident with your eyewear.
In this article, we cover what makes custom and personalized glasses so appealing.
Why do people buy custom eyeglasses and sunglasses?
When it comes to prescription and non-prescription eyewear, there are five main reasons people prefer custom eyeglasses and sunglasses.
Custom eyewear gets you the best fit for your face
Everyone has a unique face shape. Finding the right frames to fit yours is an important first step in your glasses journey.
If you're unsure of your face shape, try our face shape finder. It's one of the fastest, most effective ways to get connected with the frames that will look best on you.
The size of your glasses is also important. When choosing custom eyewear, knowing how to read your glasses measurements will help you find the most comfortable fit. Having your pupillary distance (PD) measurement will also make certain that your lenses are fitted properly.
To get the correct alignment for your custom eyeglasses, use our PD measurement tool.
Custom glasses let you choose the right frame material
The two most common frame materials are plastic and metal. However, there are subcategories within each material family which open the door to plenty of fun customization options.
Like the look of metal, but prefer something more lightweight? Try a pair of titanium glasses.
Want a bold look that really pops? Look no further than oversized acetate frames.
You can even choose a lightweight plastic material like Ultem or TR90, which twist and bend but never loses shape.
Some people are allergic to certain metal alloys or silicone nose pads. While allergies to eyeglass frames aren't common, they do exist. Having different material options will help you stay safe and find a custom style that looks great.
Shop Glasses by Frame Material
Custom frames and lenses let you experiment with color
Your skin tone, hair, and eye color all contribute to what colors will look best on you. Custom eyewear allows you to choose colors that complement your natural features. The result is a stylish, original look that's completely your own.
You'll also want to match your lenses with your frames. Remember that warmer color lenses tend to go with warmer colored frames and vice versa for cool colors.
Meanwhile, neutral frame colors, like black or clear, allow for a variety of lens color options.
Looking for the color that suits you best? Check out our glasses color guide.
Custom glasses let you choose different lens features
When it comes to prescription glasses, any kind of lens can be fitted to any frame. This goes for eyeglasses, sunglasses, and even light-adaptive lenses that change depending on light conditions.
Of course, there's a bit more to consider when it comes to lenses.
Lens Type
Beyond lens categories, you can choose the type of lenses you want in your glasses:
Single Vision - A one-prescription-fits-all lens that works for any activity or vision scenario, from reading to driving.
FT Bifocal - A lens that corrects both distance and near vision. A clear line on the lens separates the two prescription types.
Progressive (Free-Form Progressive) - These lenses provide multifocal vision correction without the clear line that separates vision areas like in bifocals.
Lens Index
Lens indices range from low to high. The higher the index, the thinner the lens.
If you have a very strong prescription, picking a high index lens will keep your lenses thin. Many wearers like thin lenses because they cause less distortion. This allows your face to be seen in a clearer, more natural way.
At Yesglasses, we carry the following lens indices:
1.59 Mid-Index (Polycarbonate)
1.61 High-Index (Thin)
1.67 High-Index (Super-Thin)
1.74 High-Index (Ultra-Thin)
Lens Coatings
Lens coatings are special protective layers that provide a variety of benefits. Block UV light, prevent scratches, reduce glare, and more with the proper lens coatings.
The following lens coatings are available:
Anti-Scratch
Anti-Static
Anti-Reflective
Did you know? All Yesglasses lenses come with built-in anti-reflective and UV protection coatings.
Custom sunglasses let you see the world differently
While many of the topics mentioned above apply to glasses and sunglasses, personalized sunglasses offer their own unique choices.
Transform your style with custom eyewear from Yesglasses
When it comes to prescription eyeglasses and sunglasses, the possibilities are limitless. Choosing what's right for you has never been easier with everything that we offer.
Browse our large collection of styles and materials to personalize your eyewear. Once you find the look, color, and lenses you like, place your order. With fast, free shipping, you'll have your new specs in no time.
We also have non-prescription options that allow you to design a unique pair of fashion glasses or sunglasses.
Ordering custom eyeglasses and sunglasses is easy! Just follow our simple steps to ordering prescription glasses online.