How To Adjust Glasses For The Best Fit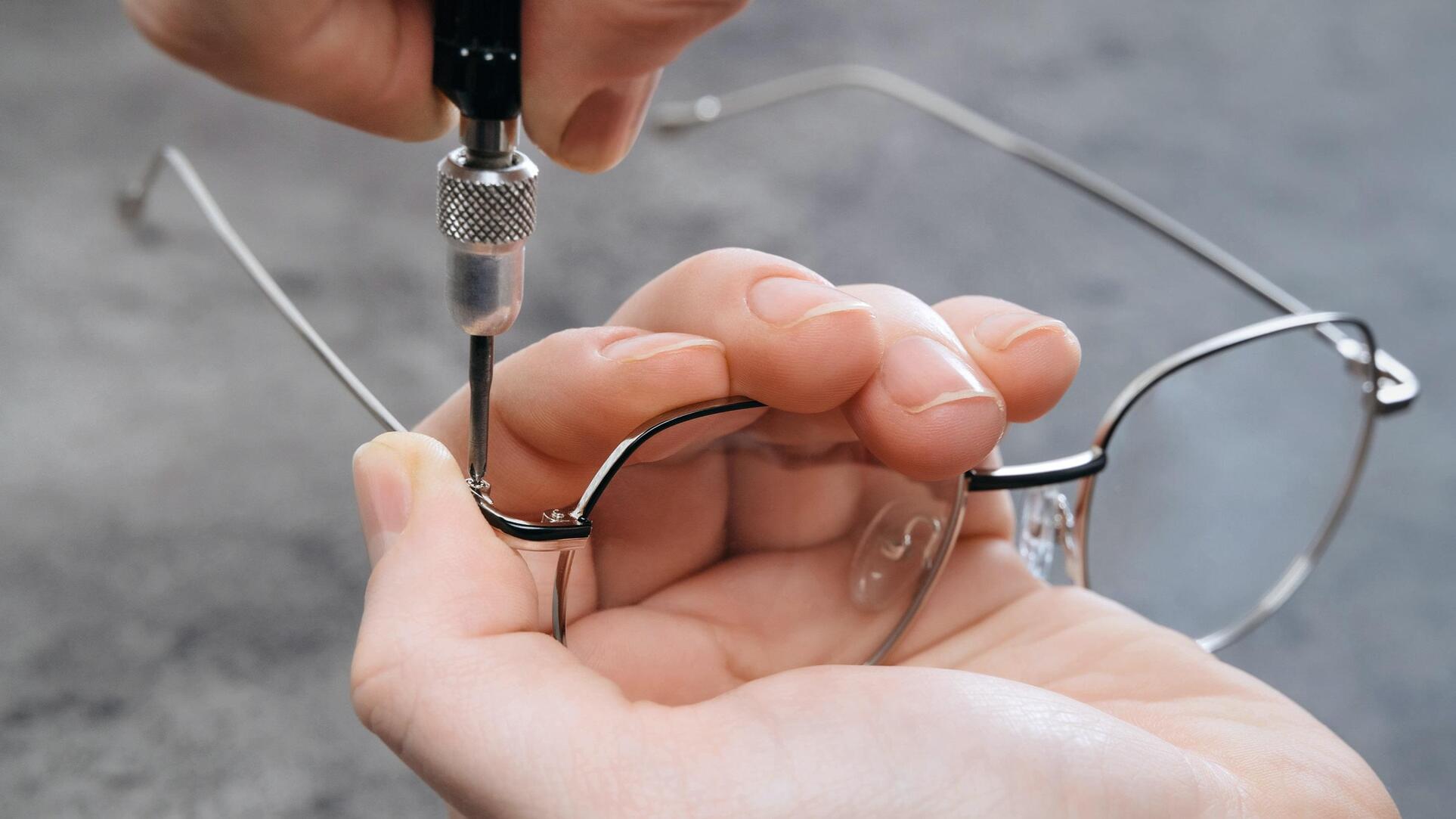 How To Adjust Glasses For The Best Fit
You've spent the time and effort finding the perfect pair of glasses. The next step is making sure they fit properly! With the right adjustments any frame can fit any face. With that in mind, is it best to handle adjustments yourself or seek the help of a professional?
How should glasses fit on your face?
Your glasses should fit in the following ways:
The lenses should be roughly centered on your pupils.
The top of your frames should be no higher than your brow line.
They should sit comfortably on your nose.
The arms should fit comfortably around your ears.
You should be able to tilt your head up and down and move from side to side without your glasses moving.
Check out our pupillary distance measurement tool to find out the measurement between your pupils. This will help to ensure your glasses fit just right.
Can I adjust my glasses at home?
If you decide to adjust your eyeglasses or sunglasses at home, be aware that the hardware used in eyewear is delicate. Overtightening or performing too many adjustments could cause wear and tear faster than normal.
Likewise, not all glasses frame materials can be adjusted. When in doubt, contact the manufacturer for their specific suggestions on adjusting the fit of your frames.
Adjusting Metal Frame Glasses
Metal frames can be adjusted with relative ease, so long as you're careful. Gently bend the temple arms towards or away from your head to make them tighter or looser.
You can use a screwdriver to adjust both metal and plastic frames as well. The screws at the temple corner can be tightened or loosened to help get a better fit.
Important: Remember not to overtighten, as you could strip the screws or even damage your glasses.
If your glasses have nose pads, they too can be adjusted using a screwdriver.
Adjusting Plastic Frame Glasses
The easiest way to adjust plastic frames is by applying heat at the temple arm, which is the part that goes over or around your ears. Use a hair dryer or hot water to warm up plastic glasses at the arm and gently bend.
If the fit is too loose, bend the arms towards your head to make them fit tighter. If they feel too tight, bending the other way will make them looser.
Be sure to only make minor adjustments. Even though plastic frame materials are plenty flexible, bending them too much can cause them to break.
Unlike metal frames, many plastic frames do not have nose pads that can be adjusted. Keep this in mind when selecting frames.
Adjustments at home are good for a quick fix, but to get things just right you need the expert hand of a professional.
How about professional glasses adjustments?
Your eye doctor or local optician may adjust your glasses for free. This was common practice years ago, when many people bought their glasses directly from eye care professionals. Some professionals still provide this service free of charge if you are a regular patient. If you aren't, they may charge a service fee.
Getting help from an eye care professional is a good option if you aren't comfortable fiddling with things on your own. Similarly, if you've made your own adjustments and your eyeglasses still don't feel right, an optician can help.
The right glasses with the best fit start at Yesglasses.
Making sure your glasses fit correctly is one of the most important factors in buying new glasses. At Yesglasses, we have plenty of tools to help you make the right choices.
Among these tools is our popular face shape detector. You can figure out what frames will fit you best in a matter of minutes. Give it a go!
Looking to get the most out of your frames? Learn how to properly clean and maintain your glasses.