Sunglasses for the Pool
Sunglasses for the Pool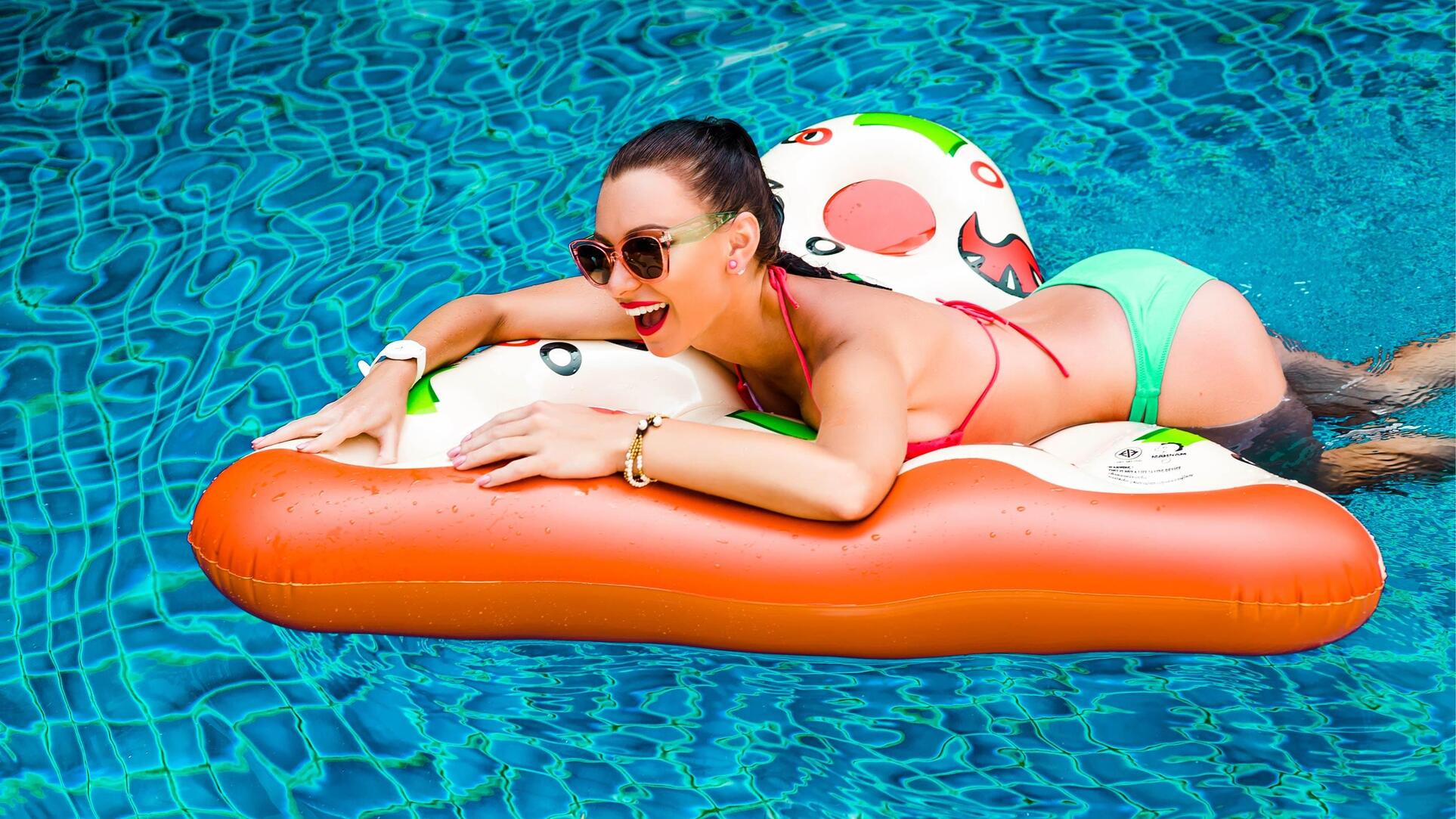 Sunglasses and pool lounging go hand in hand. When you're enjoying a beautiful summer afternoon by the pool, it's important to have the right pair of sunglasses.
While sunglasses are needed to protect your vision on a sunny day, the downside is that rust can easily damage your sunglasses. We'll help you pick out the right pair to help avoid this problem.
Browse Pool Sunglasses
What are the best sunglasses for the swimming pool?
The best sunglasses for the swimming pool should have a frame primarily made of plastic or acetate. Do not choose metal sunglasses if you believe they will easily get wet!
Keep in mind, your plastic or acetate eyewear may still contain metal parts, including the hinges on your sunglasses. When the metal hinges are damaged, it can be difficult to open and close the arms of your sunglasses. If your sunglasses also come with adjustable metal nose pads, you should be careful when exposing this area to water. Rust on your plastic or acetate sunglasses may irritate your skin and can be avoided with proper care.
Another common feature to look for in pool sunglasses is polarization. Choose polarized sunglasses when visiting the pool so that your eyes are protected from harsh UV rays. Water reflects sunlight and can cause additional glare to your vision. When you're sitting by the pool for a full day, these harsh rays and reflections can cause headaches and may cut your summer fun short.
Some styles of sunglasses are very popular, such as aviators, but many aviators are made with metal. This can make it difficult to find the right pool sunglasses. We've highlighted a few of our best pool sunglasses below for men and women to make the choice easier.
Pool Sunglasses for Women
Pool Sunglasses for Men
How to Care for Pool Sunglasses?
We all love having a go-to pair of sunglasses for the pool. To take care of your pool sunglasses, follow these rules:
Do not wear your sunglasses when submerged under water.
When your sunglasses get wet, dry them with a towel and allow them to dry longer in the sun.
When not wearing your sunglasses, store them in a dry place away from pool splashing.
Dry your face and hair after dipping in the pool before wearing your sunglasses.
Everyone gets splashed while sitting by the pool. Whether you're wading in the water or sitting in a lounge chair, it's a common problem for your sunglasses to become wet. When you choose to not wear metal eyewear by the pool, the chance of damage to your sunglasses is much less likely.
Yesglasses Pool Sunglasses
Yesglasses offers a wide variety of pool sunglasses to choose from with polarization as well as acetate or plastic frames. We also give our fans the ability to customize their eyewear down to the lens tint, lens features and frame features!
Have fun customizing your frames, and if you have any trouble picking out the perfect pair, we're here to help!
Browse Pool Sunglasses