How to Choose Glasses for Oval Faces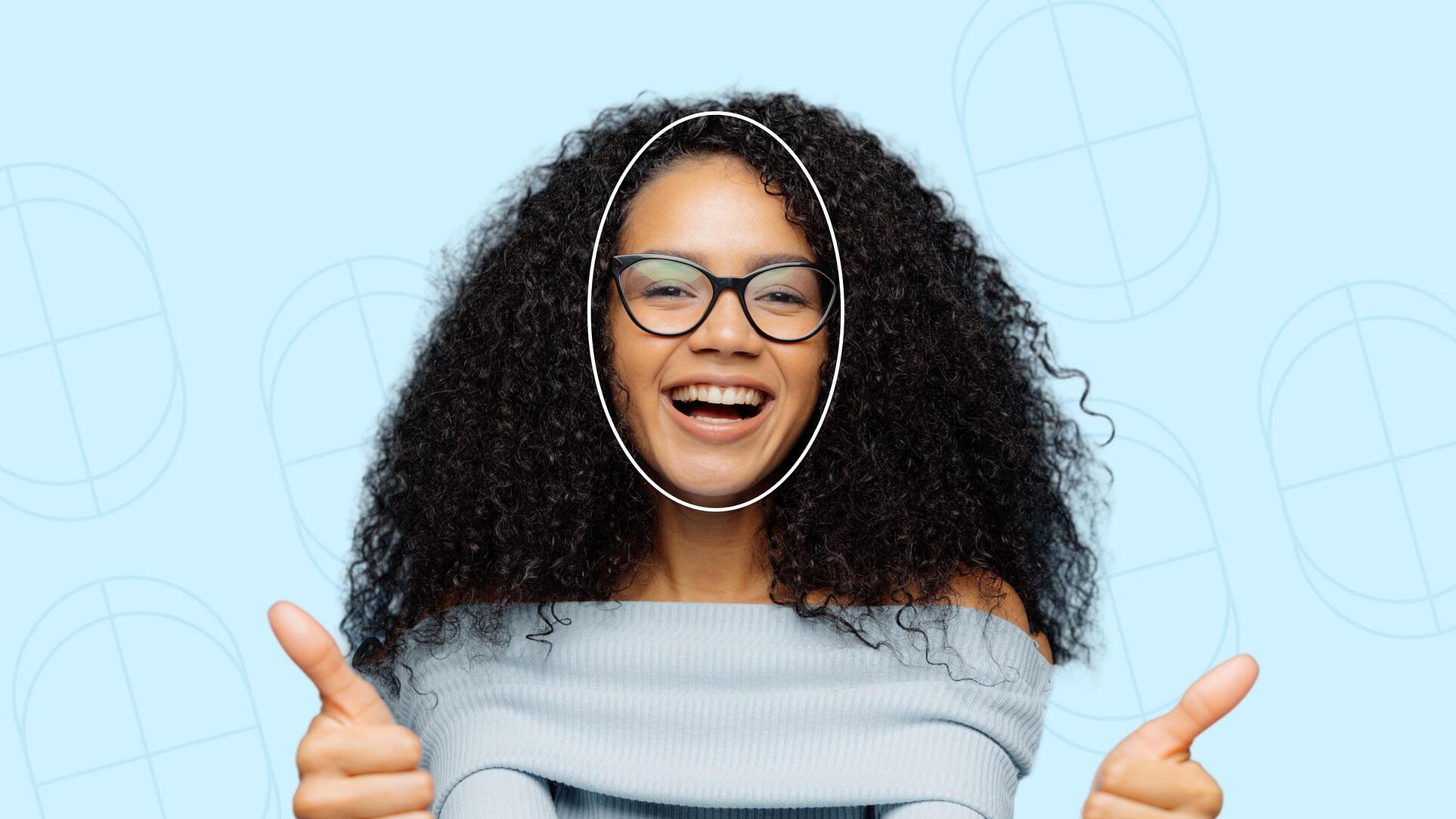 How to Choose Glasses for Oval Faces
Oval face shapes are adaptable and considered very attractive! The smooth angles on your face shape pair wonderfully with many styles of glasses, bringing out your favorite facial features to match your unique personality.
Yesglasses offers hundreds of eyewear styles for men and women in a variety of quality materials and unique frame shapes. Look no further for your next stylish frame.
Find Your Face Shape
What types of glasses look best on an oval face?
Oval face shapes benefit from glasses with either sharp angles or rounded edges, and sometimes glasses with length greater than width. This face shape is also known as among the most fitting for nearly any style of glasses, meaning you have many styles to experiment with. The shape of an oval face is often smooth with a soft flow across the width of your face from forehead to chin. Your face is likely longer than wide with a wide chin.
When browsing for eyewear for oval faces, look for glasses with the following features:
Square or rectangular frames can bring out the width of one's face while directing attention towards the upper half, particularly for men.
Cat-eye glasses can bring attention towards the top half of an oval face, creating a bold and attractive feminine style.
Round and circular frames can compliment your oval facial features for a soft and comforting style.
Oversized glasses dip towards your cheekbones and can better balance an oval face, making it appear shorter.
Avoid aviator styles that may unbalance your facial proportions.
Not all oval faces are the same and that's why picking out glasses for oval faces can be a lot of fun! You may like to contrast soft facial features with angles or complement them with rounded angles. This entirely depends on the style you're looking for!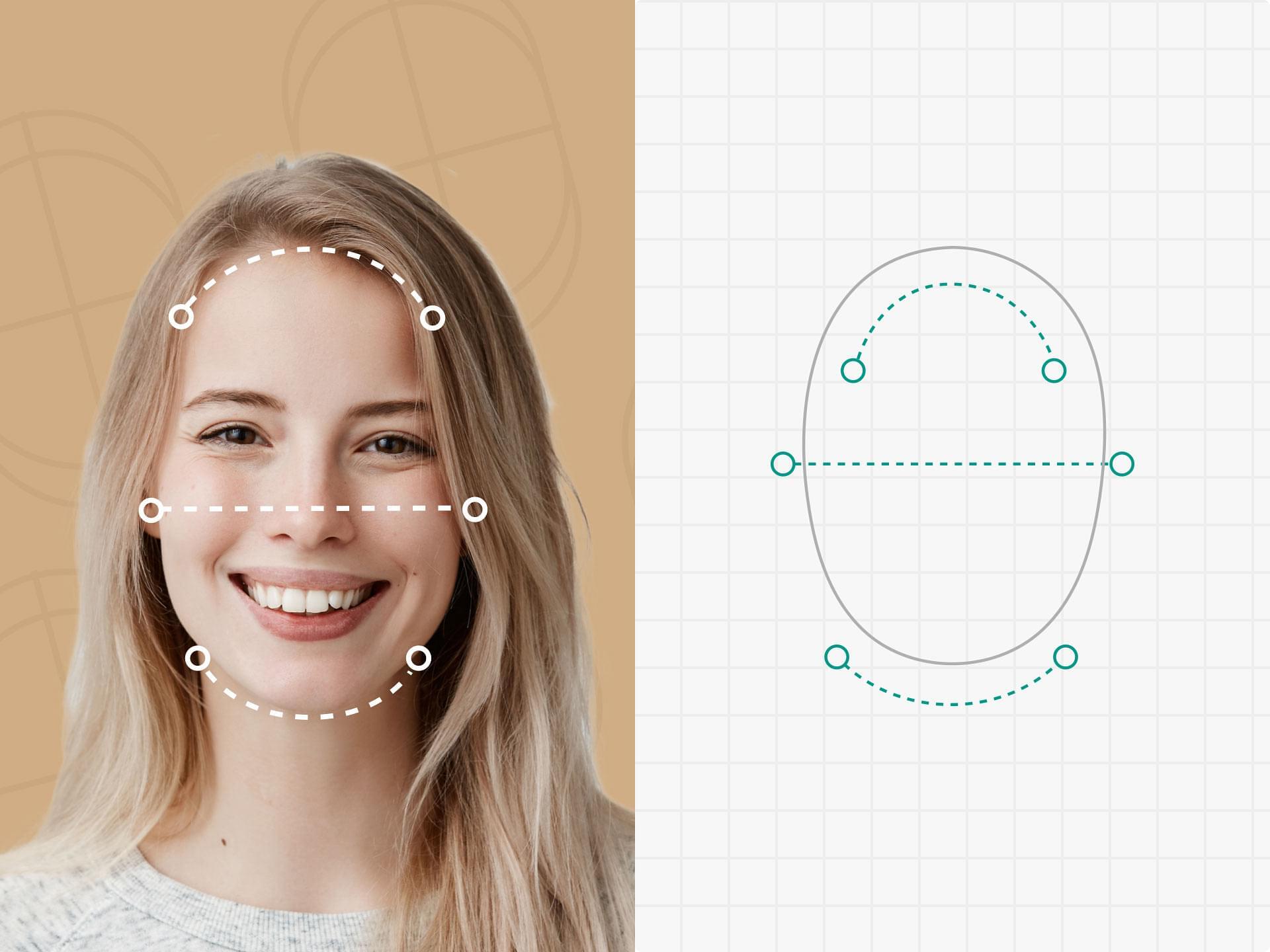 The Best Oval Face Shape Glasses
Square Glasses for Oval Faces
Square frames offer balanced angles along the widest part of an oval face shape. Some square frames are rounded and go very well with smooth facial features. Square browline glasses can further add attention to one's browline for a strong and confident style.
Billie

Water

Darlene

Ganus
Rectangular Glasses for Oval Faces
Rectangular frames can highlight the width of one's face and offer balanced proportions for longer faces. If you're looking for glasses to help balance your facial length and width, rectangular frames are perfect for you!
Round Glasses for Oval Faces
Round and circular glasses pair very well with the softest strengths of oval faces. Circular frames are especially great at highlighting symmetry and offer a very welcoming style to match joyful personalities.
What about glasses for men vs women with oval faces?
Oval face shapes are perfect for many styles of glasses, but men and women may look for the right style of glasses differently to bring out feminine or masculine features.
Top Glasses for Men with Oval Faces
Males with oval faces may desire glasses to highlight the width of one's jaw bones. Oval faces are known for soft and smooth qualities. While this face shape is typically very well-balanced, some men with oval face shapes may prefer glasses that bring out masculine features. We highly recommend aviator glasses for men with oval face shapes.
Top Glasses for Women with Oval Faces
Females with oval face shapes have a wide variety of styles to play with. We've found cat-eye glasses are perfect for women with oval face shapes who want to experiment with powerful, feminine styles.
About Yesglasses
Did you know we design our frames in-house? We love offering our fans a wide variety of styles, carefully thought out just for you.
Yesglasses is committed to building the best one-stop online shopping platform for eyewear, offering high quality frames and lenses at the most competitive prices.
Browse All Styles