How To Choose Glasses For Triangle Shaped Faces
How To Choose Glasses For Triangle Shaped Faces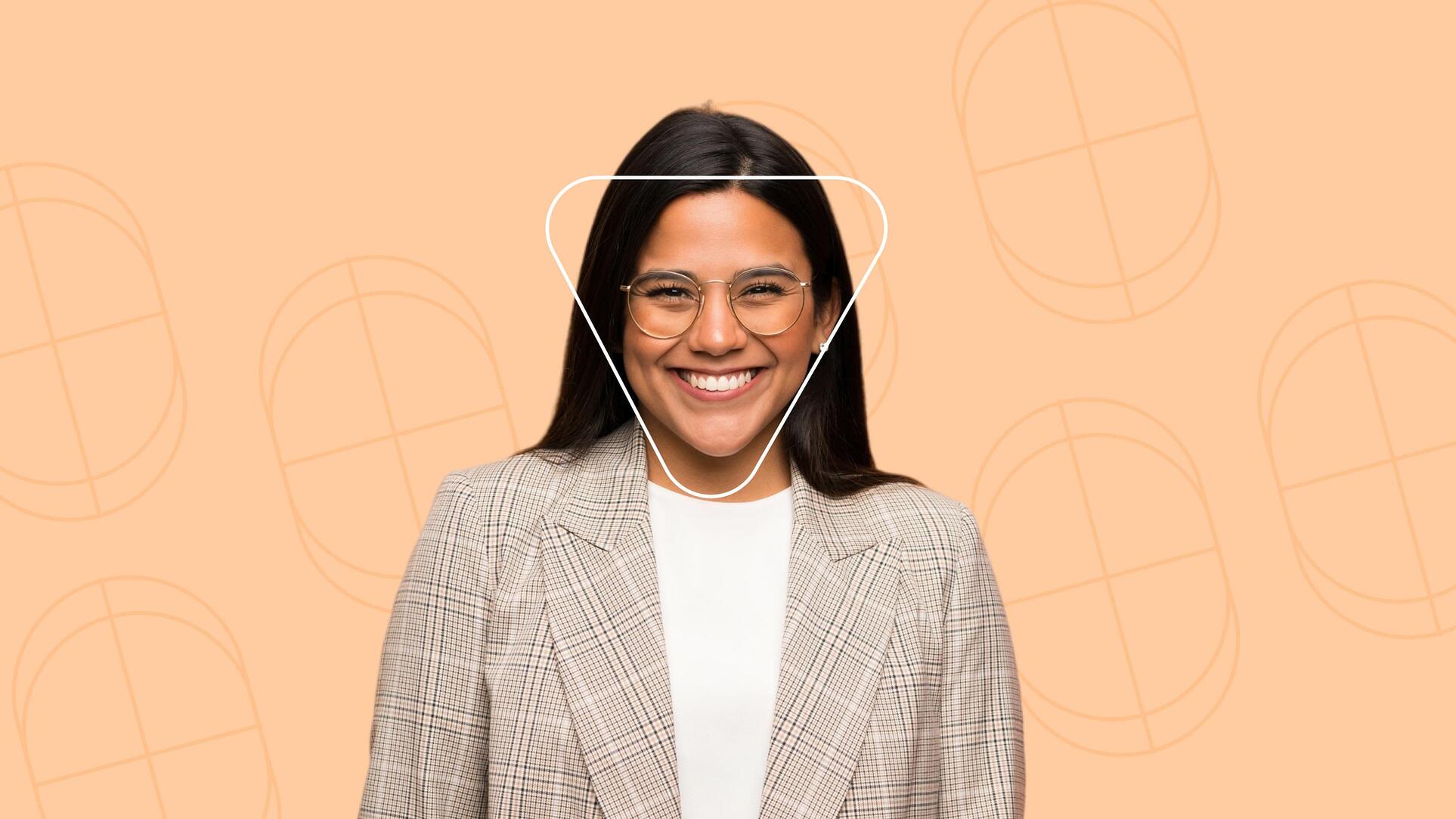 Have you ever wondered why some glasses look great on you and others just don't seem to work? A lot of it has to do with your face shape and understanding the triangle face shape.
At Yesglasses, we use the inverted triangle when referring to the triangle face shape. This means you likely have a wide forehead and a small chin with the width of your face tapering down. Glasses are perfect for helping balance the features on the top part of your face.
We offer hundreds of styles and plenty of options for frame materials. With such a large collection, you're sure to find the perfect pair that brings out the best in you.
Find Your Face Shape
What Glasses Look Best on Triangle Faces?
Triangle face shapes look best in rimless or thin wireframes. You want to draw attention away from the width of your forehead by choosing frames that lengthen your face and balance out your more narrow chin. Triangle faces also typically have a pointed or chiseled jawline. Circular and rounded square lenses will work to soften this part of your face. Choosing lighter colors for your frames will also work to soften your more angular features.
Knowing your face shape can help a great deal when looking for frames that are the right fit for you. If you think you instead have an "up right" triangle face shape, we recommend considering how to choose glasses for pear shaped faces.
When trying out eyewear for triangle faces, keep these features in mind:
Frames with rounded features, such as circular or rounded square shapes.
Rimless or wireframe will work best, but a thin plastic or acetate frame is also recommended.
Choose lighter colors to draw less attention to the wider upper part of your face.
Avoid oversized or cat eye frames that will draw too much attention to your brow and forehead.
Even though there are some things to avoid, you're still left with tons of options for a stylish pair of glasses to suit your triangle face. If you have a triangle shaped face, you are in good company. Some top celebs who have a triangle face shape include Scarlett Johansson, Ryan Reynolds, Reese Witherspoon, and Ryan Gosling.
The Best Glasses For Triangle Faces
Rimless Glasses For Triangle Faces
You can make your glasses less noticeable by choosing rimless frames. If you're worried about drawing too much attention to your forehead, then these are the perfect choice for a pair of inconspicuous spectacles.
Circular & Rounded Glasses For Triangle Faces
Since triangular faces have more defined features, especially in the lower part of your face, choosing glasses with rounded features to offset this is a smart move. You can't go wrong with circular or rounded square frames.
What about Glasses For Men vs. Women With Triangle Faces?
Some styles tend to highlight more masculine or feminine qualities. If you're looking for something that will particularly draw attention to one over the other, then we have some suggestions for you.
The Best Glasses for Men With Triangle Faces
Those hoping to highlight their more masculine side will do best with aviator style glasses. It's a bold, timeless look that never goes out of style. Aviator frames also work well for both glasses and sunglasses.
The Best Glasses For Women With Triangle Faces
If you want to maximize your feminine look, plastic frames in lighter colors will work wonders. Choose rounded glasses and make sure that the plastic or acetate isn't too thick or bold to further boost your female side.
About Yesglasses
All of our frames are designed in house, and we love offering a wide variety of carefully thought-out styles just for you.
Yesglasses has high-quality frames and lenses at the most competitive prices. We are committed to building the best one-stop online shopping platform for eyewear.
Browse All Styles