Reading Glasses Guide: Finding The Best Readers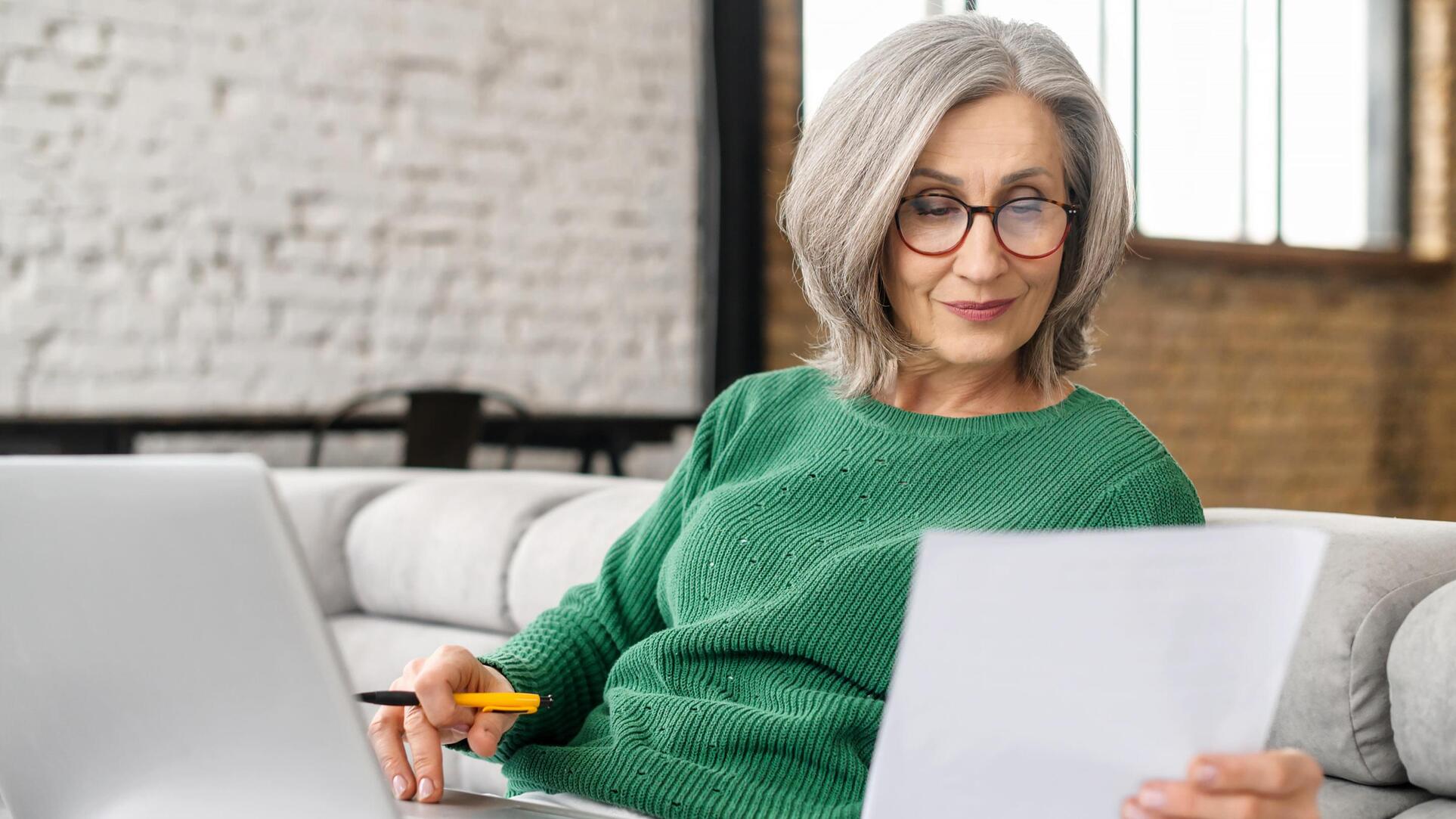 Reading Glasses Guide: Finding The Best Readers
As you read this paragraph, how does the text look to you? Crisp and clear, or are you squinting and straining to see clearly? Do you need to zoom in super close to make things legible? If it's the latter, that could be a sign that you need regular or prescription reading glasses.
If you're new to reading glasses, this guide can help you uncover what to look for when shopping for your very first pair. Of course, if you've never bought them before, brushing up on the basics never hurts. You might even learn something new!
Why buy reading glasses?
Reading glasses can reduce eye strain by helping to compensate for the onset of presbyopia – the inevitable loss of the eye's ability to change shape over time. This happens to everyone as they age, particularly among those 40 and older, but there are plenty of other signs you need readers.
Luckily, reading glasses come in a few different types, giving you the flexibility to find a pair that suits your needs and budget.
What type of reading glasses is best?
When it comes to reading glasses, you have a choice between ready-made and custom glasses.
Ready-Made Reading Glasses
Ready-made reading glasses found in pharmacies and drug stores come in a range of prescription strengths. They're cheap and lack many features that custom glasses offer as a result.
For example, if you have certain common vision problems, such as astigmatism or nearsightedness, ready-made glasses will not address these issues.
Ready-made frames are one-size-fits-all, so they may not fit as comfortably as a custom pair. They also lack multifocal or progressive lenses.
Custom Reading Glasses
Custom reading glasses provide a variety of options for frame materials, lens types, and lens coatings. An eye doctor will tailor the lenses to your specific vision needs. The frames are also fitted for your face, giving you a more comfortable wearing experience.
Custom glasses occasionally more but are better suited to address vision problems and give you a more reliable set of specs.
While saving money is great, if you want comfort and reliability, the best option is custom reading glasses. Fortunately, there are plenty of ways to save big on custom prescription reading glasses.
How to find the best reading glasses for men and women
Whether your style is more masculine or feminine, the steps to finding the right pair of glasses remain the same.
1. Determine your face shape
Everyone has a different face shape. So it goes, finding your face shape is the key to discovering a pair of glasses that look perfect on you.
The fastest way to find your face shape is to use our Face Shape Finder. While there, be sure to check out any one of our handy face shape guides designed to help you choose the frames that will fit you best.
2. Choose your frame material
Frame materials range from choices of metal to different compounds of plastic. For reading glasses, the choice comes down to personal style, but you should also consider where and how long you'll be wearing your glasses.
If you need reading glasses for the office, a more professional style of metal or acetate may suit your needs. Those who read or work at home have the option to choose something more casual.
If you spend long hours at a computer, a pair of lightweight frames may be the best option. Consider titanium for a lightweight metal frame and TR90 or Ultem for a light, durable plastic frame.
3. Select your lenses and coatings
Bifocal and progressive lenses help with specific vision issues and are a big benefit to choosing custom prescription reading glasses. Lens coatings also help to enhance your reading experience.
Anti-scratch, anti-static, and anti-glare are ever-popular choices. A blue light coating is especially useful when a large chunk of your time is spent reading on digital displays.
What are the best reading glasses for computers?
Computer glasses are a specific type of reading glasses that help lessen eye fatigue when using digital devices. The lenses in computer glasses, also known as blue light blocking glasses, have a special coating that cuts blue light.
Computers, smartphones, TVs, and tablets all emit blue light. Overexposure to this light causes eye fatigue and headaches. Many of us who spend long hours in front of screens for work can benefit from a lens coating that protects from this harmful light.
As a bonus, any pair of reading glasses can be turned into computer glasses by applying a blue-light-blocking lens coating.
Learn About Blue Light Glasses
Read comfortably with reading glasses from Yesglasses
No matter your reading needs, Yesglasses offers the styles and options for you. Browse our large collection of reading glasses from the link below.
Find Your Reading Glasses
If you've never bought glasses online before, we've made the process simple. You can also enjoy our 100% Fit Guarantee and free returns on styles that run as much as 70% cheaper than brick-and-mortar retail. There's nothing to lose when you shop our store!
While you don't need a prescription for reading glasses, they might not be enough for everyone. Watch for these five signs you need prescription glasses.