Ball Sports Sunglasses: Picks For Baseball, Tennis & More
Ball Sports Sunglasses: Picks For Baseball, Tennis & More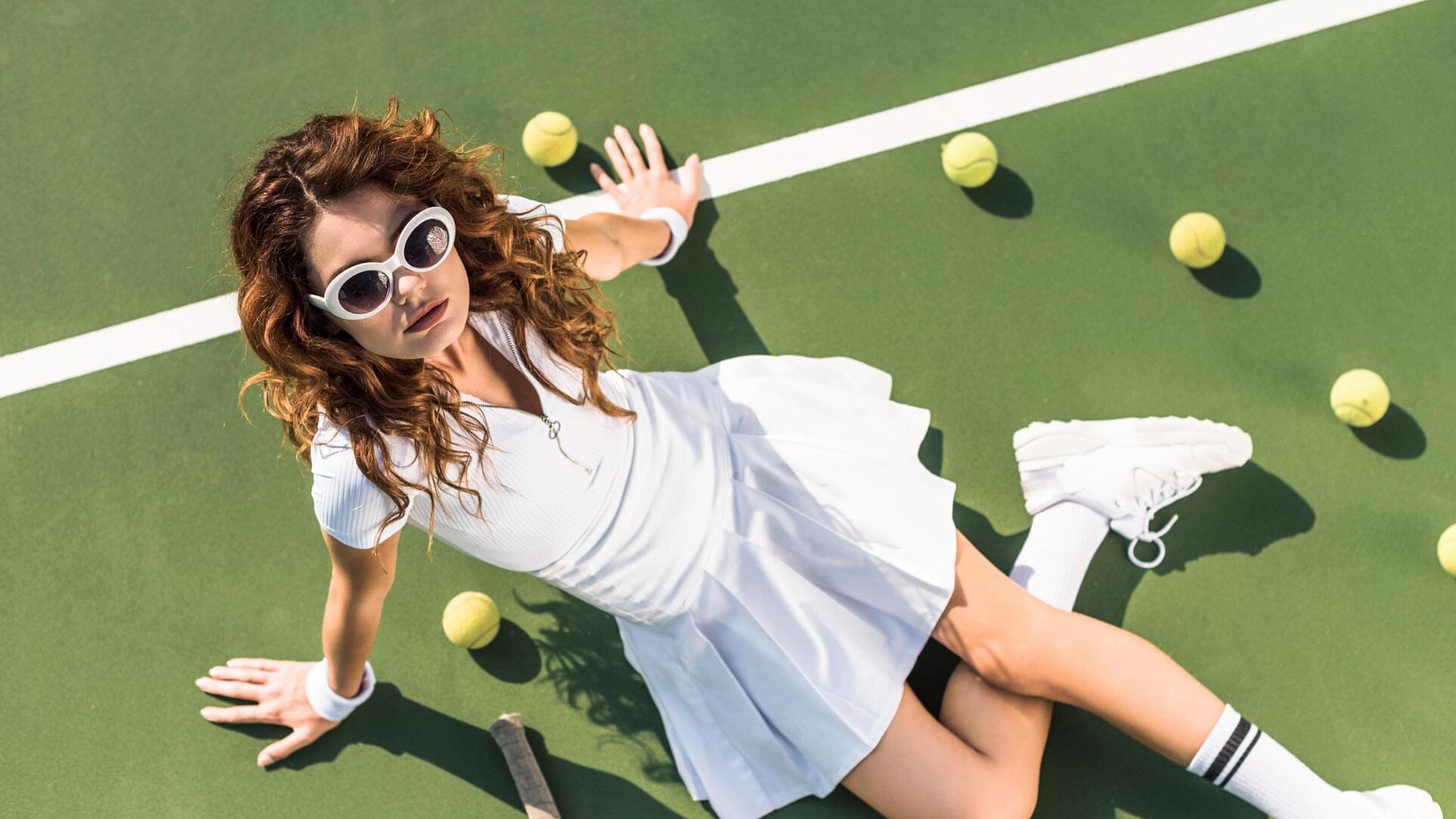 Ball sports are the best! Of course, while it's all about the fun of the game (and maybe some friendly competition), you still need to protect your vision. Finding good sunglasses for sports like baseball and tennis won't just improve your game – they'll provide protection, too!
What lens coatings are best for ball sport sunglasses?
Having the right lens coatings on your sunglasses will make them more effective while playing sports. Fortunately, UV protection is built into most sunglasses, so you won't need to worry about harmful UV rays.
An anti-reflective coating protects your eyes from blinding reflections on certain surfaces. For example, if you play tennis on clay or acrylic, an anti-reflective coating will significantly reduce the glare you encounter on the court.
An anti-scratch coating is another good choice for sports sunglasses. Even if you're not involved in sports with much contact, protecting your lenses from any accidental drops is always a good idea.
Should I choose polarized or non-polarized lenses for ball sports?
Along with lens coatings, you may find yourself torn, deciding between polarized and non-polarized lenses.
Polarized sunglasses reduce reflections and provide increased contrast with little color distortion. In short, they help you see clearer in bright sunlight.
All of this may sound enticing, but these lenses have a crucial drawback for ball sports. Polarized sunglasses affect depth perception. This is no good when you're trying to keep track of the ball during a game.
Due to their negative effect on depth perception, it's best to choose non-polarized sunglasses for ball sports like baseball and tennis.
What frame shapes are best for ball sport sunglasses?
Many athletes choose wraparound or visor lenses. These are the best options for sports with a lot of contact or intense action.
For ball games that require less movement or have little to no contact, you have far more options.
Ideally, you want a frame shape that won't obstruct your field of view. With this in mind, square frames or aviators are good shapes for ball game sunglasses.
Rimmed frames are a fine option if you go with a thin metal or plastic material. However, many athletes prefer semi-rimless or rimless frames for their greater field of view.
Finding your face shape with our online face shape tool can help you decide which frames go best with your features.
What frame material is best for ball sport glasses frames?
Materials should be lightweight and durable, as you'll likely be wearing a pair of sunglasses for many hours during the day. Ultralight materials, like titanium and aluminum-magnesium alloy are great for metal frames. Meanwhile, Ultem and TR90 are excellent choices for plastic.
Shop Frames By Material
You'll want to make sure your sunglasses are comfortable and fit snugly. Pay close attention to the arms of your glasses (also called "temples"), as well as the nose pieces. These are the key areas that will help ensure a close and comfortable fit.
Knowing your glasses measurements will make things much easier when it comes to picking out the right glasses.
What lens color should I choose for ball sports?
Sunglasses offer a wide variety of colors, but these choices aren't only for fashion. Certain colors affect the way you see the world around you. Some of them are even beneficial for ball sports!
Brown Sunglasses
The natural neutrality of brown makes it a perfect pick for all sports. Brown lenses preserve natural color and offer protection against brightness and glare. Beyond that, brown lenses provide high contrast, making it easier to pick out a ball against other colors.
Red Sunglasses
Red lenses improve depth perception and work well in a variety of weather conditions. This makes them great picks for tennis or baseball sunglasses. Rain or shine, red sunglasses help a ton while playing ball sports.
Purple Sunglasses
Purple lenses provide high contrast and naturally cut blue and green light. This allows you to keep your eye on the ball as it sails through the sky or bounces on grass. Purple is another great choice for baseball or tennis sunglasses.
Get into the game with ball sports sunglasses from Yesglasses!
Having a comfortable, great-fitting set of sunglasses will up your game and protect your vision. At Yesglasses, we offer both prescription and non-prescription sunglasses with hundreds of choices when it comes to colors and styles.
Interested in winter sports? See our guide on the best sunglasses for skiing and snowboarding.