About Diamond Face Shapes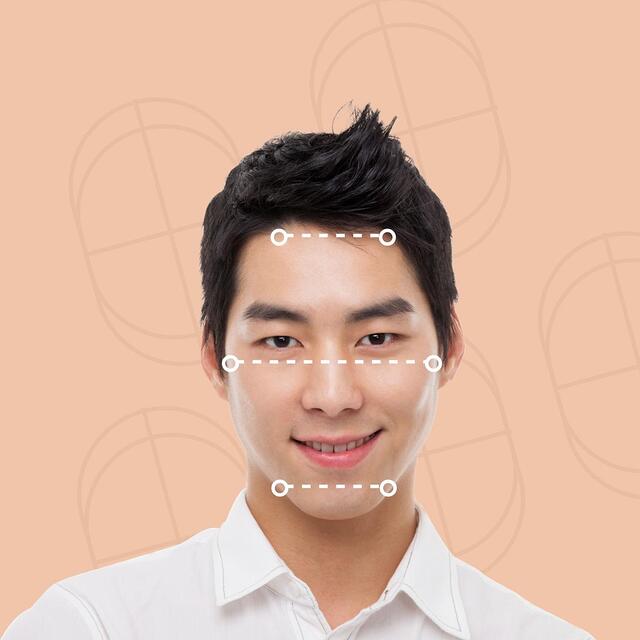 The cheekbones are the widest feature for people with diamond-shaped faces. They have a narrow forehead and chin, narrower compared to the cheekbones. Their hairline is usually smaller and is circular around the edges. Their faces appear longer and angular overall. Diamond-shaped faces are a bit similar to Oval-shaped faces, but the former tends to be more angular.
What Should I Look for in a Frame?
Choose oval or cat-eye frames to balance out your face's features. The soft edges of these frames will perfectly contrast and compliment your face frame. Horn-rimmed glasses can also balance out the diamond shape of your face by emphasizing on your browline and top of your face.
Most Flattering Frames
Frames to Avoid
Aviator

Geometric
Recommended Glasses Frames
Broadway $49

$44.10

WALL-E

$49

Manlius

$39

Y7060 $89

$71.20

Swartz $39

$37.05

Kingston

$39

Finesse

$39

Sunshine $49

$44.10

Piper

$49

Y7055

$89

La Villa $89

$80.10

Swan

$49
All Eyeglasses for Diamond Faces
Rocky $68

$59

Swan $78

$69

Senda $78

$69

La Villa $118

$100.10

Yates $88

$61.30

Piper $78

$69

Eagle $78

$69

Hagen $78

$69

Kingston $68

$59

Sunshine $78

$64.10

Powers $78

$66.55

Lucasta $88

$73.10
All Sunglasses for Diamond Faces
Celebrities with Diamond Faces
Johnny Depp

Halle Berry

Tye Sheridan

Eva Green
Help Me Choose My Face Shape