About Square Face Shapes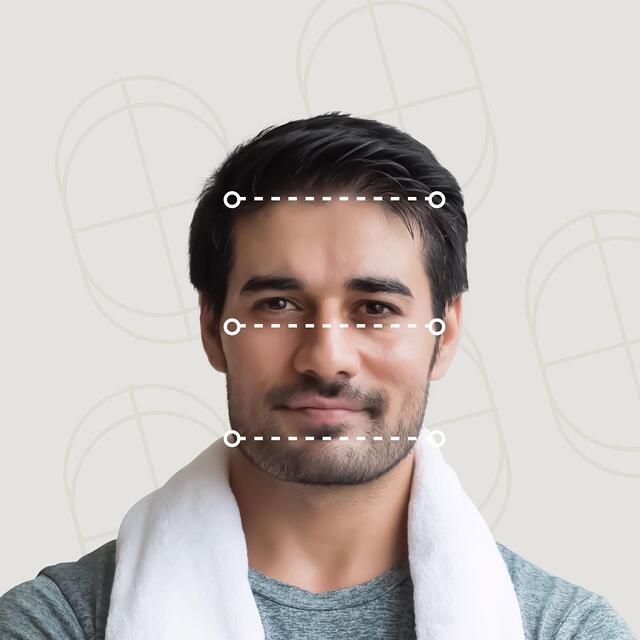 A stand-out feature of square-shaped faces is the jaw, being the widest part of the face. The hairline and jawline are almost horizontal with the cheekbones protruding slightly. Square-shaped faces commonly possess strong, angular features and a distinctly sharp, straight line from the forehead to the top of the jaw.
What Should I Look for in a Frame?
With a wider cheek, the most important thing is to focus on the upper part of the face. Round or oval glasses are highly recommended to give this face shape a naturally balanced look.
Most Flattering Frames
Frames to Avoid
Square

Rectangle

Geometric
Recommended Glasses Frames
Belly

$39

School

$39

Y7060 $89

$84.55

Oboe

$49

Calloway

$69

Swan

$49

Yates

$59

Anchorage

$49

Dyson

$39

Eagle

$49

Melo $39

$37.05

Y7058

$89
All Eyeglasses for Square Faces
School $68

$59

Belly $68

$59

Swan $78

$69

Oboe $78

$69

Yates $88

$79

Eagle $78

$69

Hagen $78

$69

Club $88

$79

Lucasta $88

$79

Mojo $88

$79

Spire $88

$79

Dyson $68

$59
All Sunglasses for Square Faces
Celebrities with Square Faces
Elizabeth Debicki

Joe Keery

Margot Robbie

Zac Efron
Help Me Choose My Face Shape