About Round Face Shapes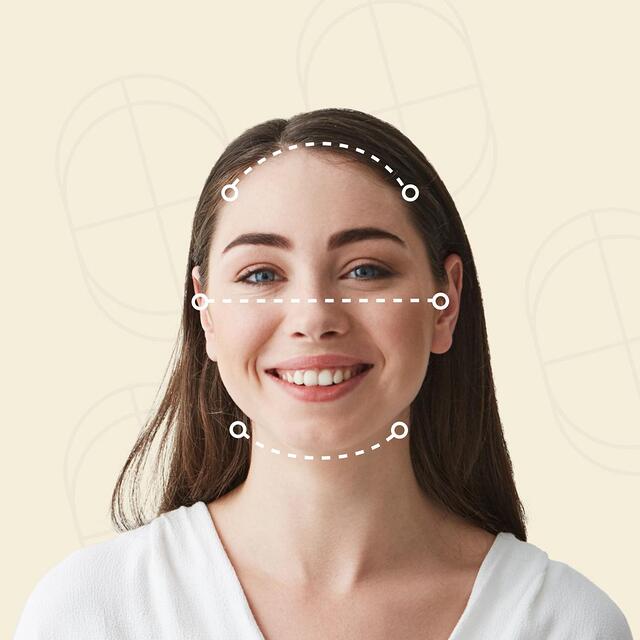 This face type has a soft, round jawline, that's almost circular. Its overall width is mostly the same as its length. The cheekbones are often this face shape's widest part, and people with round faces usually have full cheeks as well. Round faces have round hairlines and broad foreheads, with almost the same area ratio as the curved line of their jaw. Round faces tend to appear wider and shorter.
What Should I Look for in a Frame?
Rectangular, trapezoid and geometric frames are highly recommended for this face type, as the frame's sharp angles will balance out the soft round features of the face.
Most Flattering Frames
Frames to Avoid
Round

Oval
Recommended Glasses Frames
Lucian

$39

Broadway $49

$44.10

Riley

$39

WALL-E

$49

Vesper

$49

Finesse

$39

Sunshine $49

$44.10

Y7055

$89

Peli

$39

La Villa $89

$80.10

Profile $89

$71.20

Luxe

$39
All Eyeglasses for Round Faces
Riley $68

$59

Vesper $78

$69

Rocky $68

$59

Senda $78

$69

La Villa $118

$100.10

Fresh $98

$82.10

Posh $78

$69

Sunshine $78

$64.10

Jever $68

$59

Powers $78

$66.55

Elm $78

$69

Dechter $78

$69
All Sunglasses for Round Faces
Celebrities with Round Faces
Ariel Winter

Benedict Wong

Emma Stone

Ed Sheeran

Selena Gomez
Help Me Choose My Face Shape