About Rectangle Face Shapes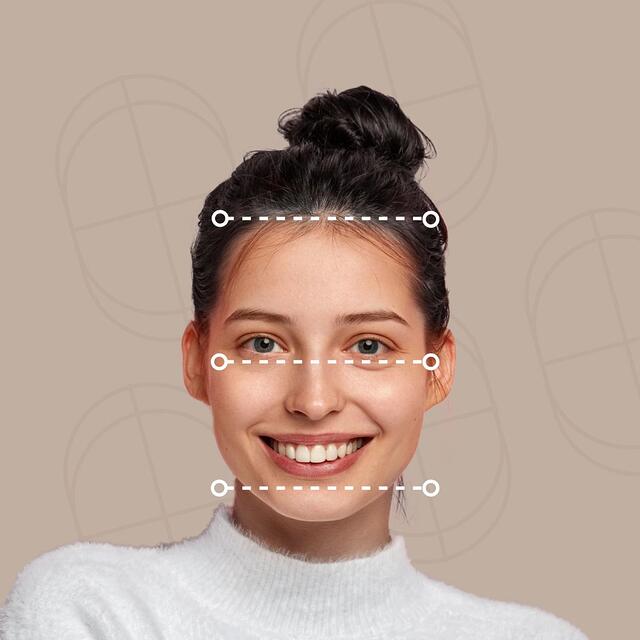 Rectangular faces have a high forehead and angular edges. Its overall shape is quite symmetrical in that the widths of the forehead, jawline and cheekbones are almost the same. The jaw area has more of a squared-off shape and the length of the face is longer than it is wide. Rectangular face shapes appear longer and narrower, with the sides appearing almost vertically straight.
What Should I Look for in a Frame?
Most glasses generally work with this face shape. Trapezoid glasses, round glasses and aviator glasses are often recommended for those who have particularly sharp features.
Most Flattering Frames
Frames to Avoid
Rectangle

Square
Recommended Glasses Frames
Belly

$39

Broadway

$49

School

$39

WALL-E

$49

Y7060 $89

$84.55

Turkey

$49

Oboe

$49

Finesse

$39

Sunshine $49

$24.50

Calloway

$69

Swan

$49

Yates

$59
All Eyeglasses for Rectangle Faces
School $68

$59

Belly $68

$59

Rocky $68

$59

Swan $78

$69

Oboe $78

$69

Turkey $78

$69

Yates $88

$79

Eagle $78

$69

Hagen $78

$69

Club $88

$79

Kingston $68

$59

Sunshine $78

$44.50
All Sunglasses for Rectangle Faces
Celebrities with Rectangle Faces
David Beckham

Paul Wesley

Sebastian Stan

Shawn Mendes
Help Me Choose My Face Shape