How to Pick Out 90s Glasses
How to Pick Out 90s Glasses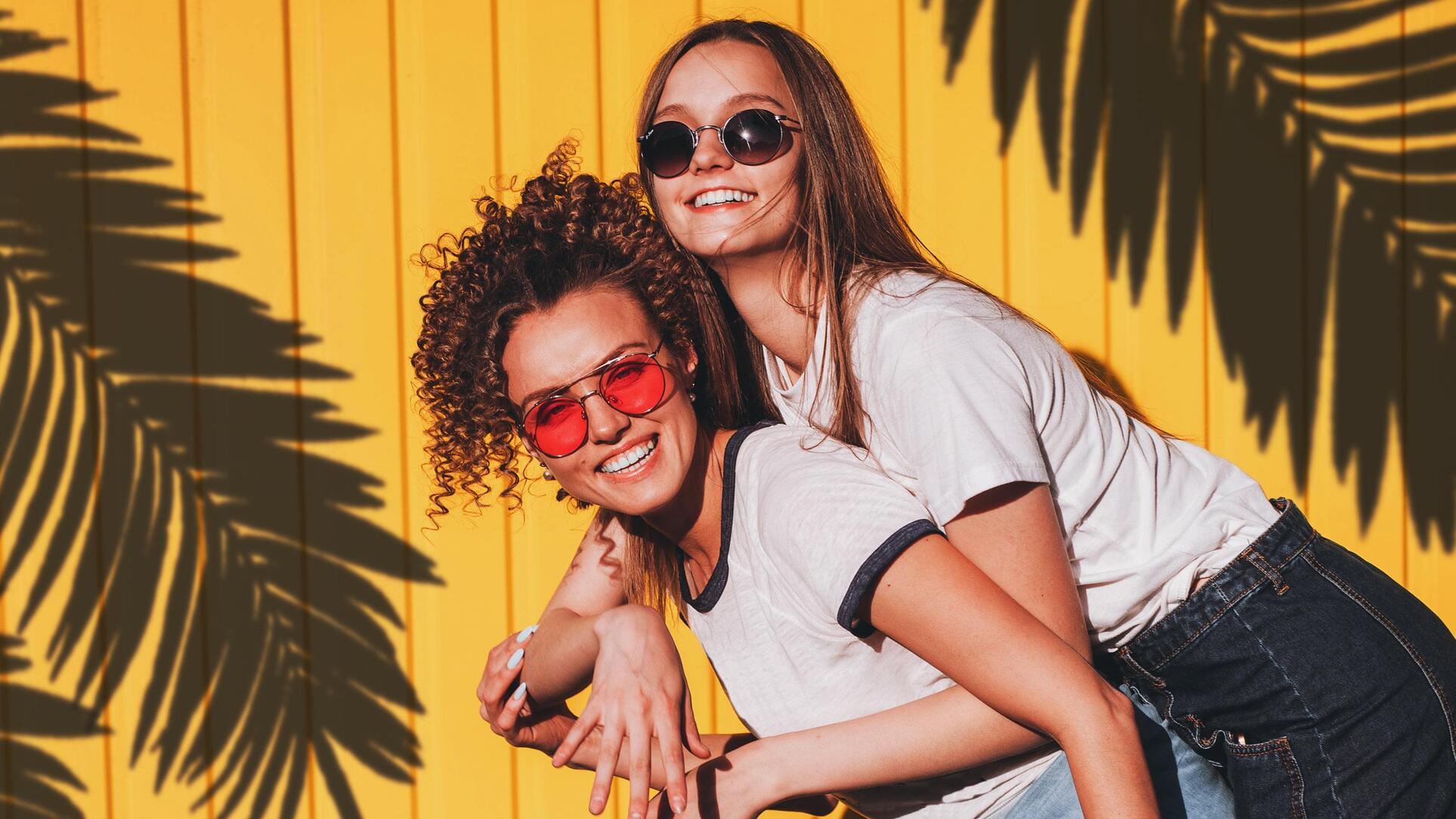 Fashion trends are circular, and after a decade dominated by 80s throwbacks, the 2020s are the time when 90s glasses will be making a big comeback. For all the retro eyewear fans, we're here to guide you through the trends that dominated the 90s and how you can find the perfect pair of glasses to fit your vintage ensemble.
Yesglasses offers hundreds of colors, shapes, and styles for both glasses and sunglasses. Find the perfect frames for you in our ever-expanding collection of frame materials.
Browse Retro & Vintage Glasses
What Were the 90s Fashion Trends?
The 90s were dominated by a casual chic style. Gone were the more excessive and bold stylings of the 80s, and in its place were comfier, looser fitting clothing like oversized sweaters, baggy jeans, and just plain T-shirts.
The rise of alternative rock, especially from places like Seattle, put the spotlight on musicians who sported flannel shirts, jackets, ripped jeans, and worn-in sneakers. This had a big influence on fashion, and the look dominated everywhere from downtown LA to middle America in the early 90s.
By the late 90s, movies like The Matrix had quite an impact on the fashion world, introducing a sleeker and more futuristic look. Black trench coats, chunky boots, and thin wire glasses were a major fashion statement.
90s Glasses: What Was Most Popular?
Of course, you need the perfect pair of glasses to fit your vintage look, and frames that were all the rage in the 90s were characterized by both oversized and simpler designs to fit the more down-to-earth clothing trends that were taking over.
Tortoise shell frames made a strong statement for both glasses and sunglasses. Plastic and acetate materials made the jump from the nerdy look into the effortlessly cool. Meanwhile, on the metal side of things, gold wireframes were a popular choice for their minimalist style.
Circular lenses also made a comeback in the 90s with many actors and musicians sporting this chic and laid-back look. Although, on the flip side, rectangular frames made a big splash as well, especially for glasses. Pair your rectangular lenses with some gold wireframes, and you've got a serious 90s throwback happening.
The Best 90s Tortoise Shell Glasses
Circular or oversized tortoise shell frames were all that and a bag of chips back in the 90s. Combine them with a plain T-shirt and a pair of relaxed-fit jeans, and you'll look like you stepped right out of 1994!
The Best 90s Metal Glasses
Gold metal frames were also a popular style worn in the 90s. Rectangular and circular frames were equally common, and you can find movies and photos with them being worn by several well-known 90s celebs, from River Phoenix to Julia Roberts.
The Best 90s Oversized Sunglasses
Oversized frames for sunglasses were also popular among all walks of life in the 90s. There are countless photos of big Hollywood stars and musicians alike sporting this bold look.
90s Glasses and Sunglasses by Yesglasses
Whether you're looking for glasses or sunglasses, we've got tons of styles and materials to choose from. Yesglasses has a large selection of frames that can fit perfectly with your 90s revival fashion. We recommend starting with our retro-vintage collection to spot many popular 90s fashion trends.
Browse through our collections for 90s inspiration, or consider taking a look through all our eyewear styles and filtering to the features you love the most.
Browse All Eyeglasses