How To Prevent Foggy Glasses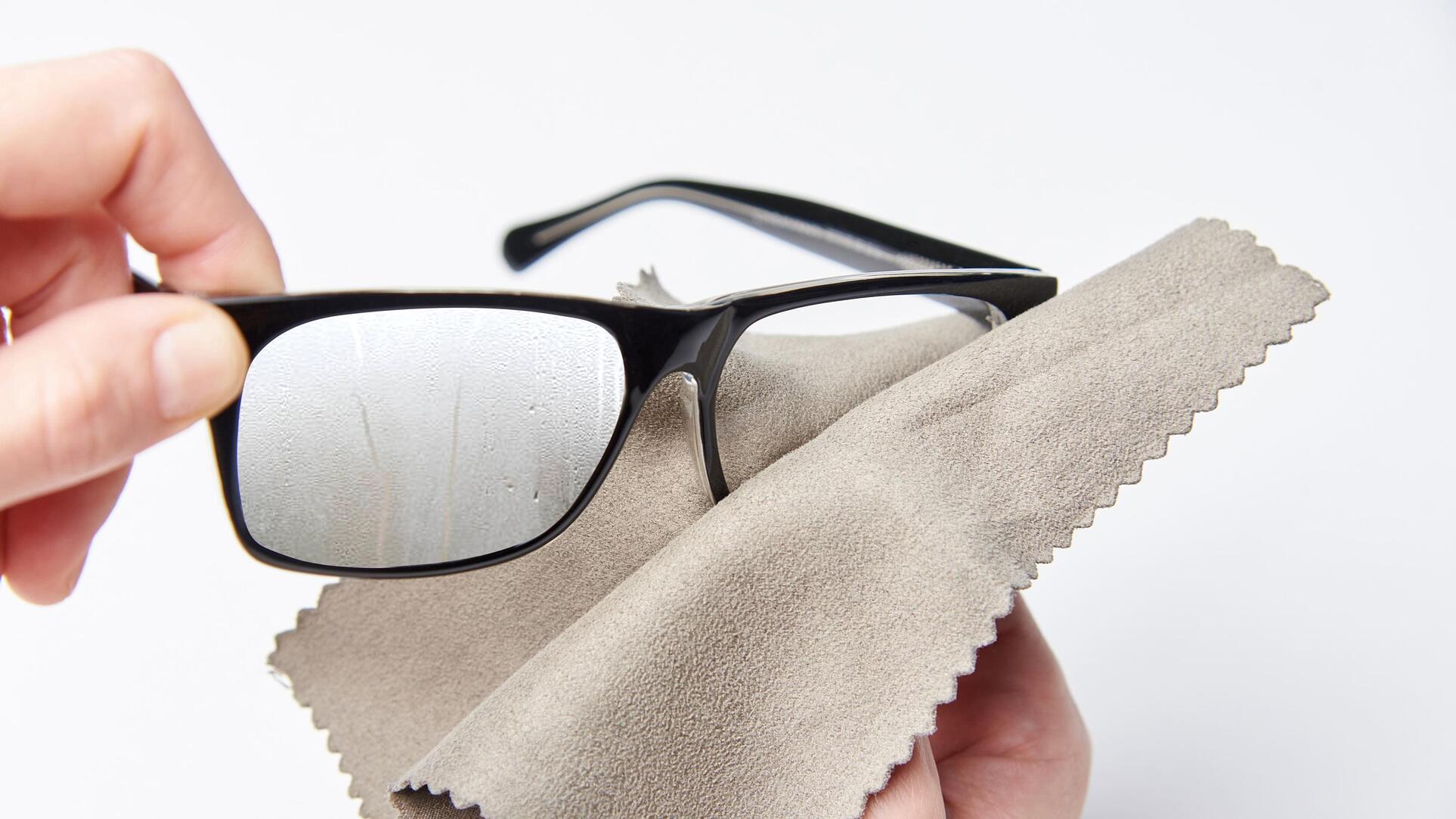 How To Prevent Foggy Glasses
Foggy glasses can be a year-round problem for many people. We spend a lot of time finding the perfect frames to fit our face, so we don't want foggy lenses keeping us from looking our best. It's time to fight back against foggy glasses – here's how!
What causes foggy glasses?
Your glasses are usually pretty cool temperature-wise. As a result, when warm air hits the lenses, condensation forms (i.e., your glasses fog up).
This can occur after you've been out in the cold and walk into a warm building, especially in the winter. It also happens when wearing a face mask or covering. Your warm breath sneaks upward toward your lenses, causing your glasses to get foggy.
How do you stop glasses from fogging up?
Foggy glasses aren't just an inconvenience. They can also be dangerous, such as when you're driving or operating machinery. Fortunately, you have plenty of ways to stop glasses from fogging. Here are a few of our favorites.
Use an anti-fog cloth
At Yesglasses, we sell an anti-fog lens cloth that can be used to wipe your lenses to prevent them from fogging. Our anti-fog lens cloth is super convenient for using at home, at work, and on the go.
Once your lenses are wiped with the anti-fog lens cloth, they are safe from fog for a period of time.
Try other anti-fogging products
From wipes and sprays to waxes and gels, there are a wide variety of anti-fog goods for eyewear. Applying these products before wearing your glasses can help stop your lenses from fogging up.
Be sure to use products specifically designed for glasses. Do not use products for car windows or other items. Products designed for other uses can permanently damage your specs.
Use soap and water
Wash your lenses with soapy water before you wear them. Let them air dry or wipe them off with a soft cloth. The residue from the soap will create a protective film to prevent foggy glasses.
Be sure to use a very mild detergent or body soap, avoiding stronger products like shampoo or certain dish soaps. These could end up damaging your frames.
How do you avoid foggy glasses when wearing a mask or face covering?
While the above methods can work whether you're wearing a mask or not, let's look at some remedies specifically for when you need to cover your face.
Make sure your mask fits snugly
Having the right fit and making sure you're wearing your mask properly can stop foggy glasses. Buying masks with a metal nose bridge can help you get the form factor you need to keep warm air sealed.
There are also several varieties of face-fitting masks. Give them a try!
Use your glasses to close off your mask
If you don't have a metal-bridge or form-fitting mask, try pulling your mask a bit higher so it covers more of your nose. Once you've done that, position your glasses on top to keep things tight.
Where Should Glasses Sit On My Nose?
Tape your mask down
This one may seem a bit extreme, but we're not talking about using duct tape. You can use sports, medical, or double-sided tape along the top border of the mask to help seal the area.
If you have sensitive skin, make sure to test the tape out beforehand to confirm it won't irritate your skin.
Here's how Yesglasses can help with foggy glasses!
Beyond designing our frames in house, we proudly offer anti-fog cloths that can be added to any order.
Adding an anti-fog cloth to your order is easy!
First, add a pair of eyeglasses or sunglasses to your cart.
Next, click the checkbox for the "Anti-Fog Cloth" under Accessory.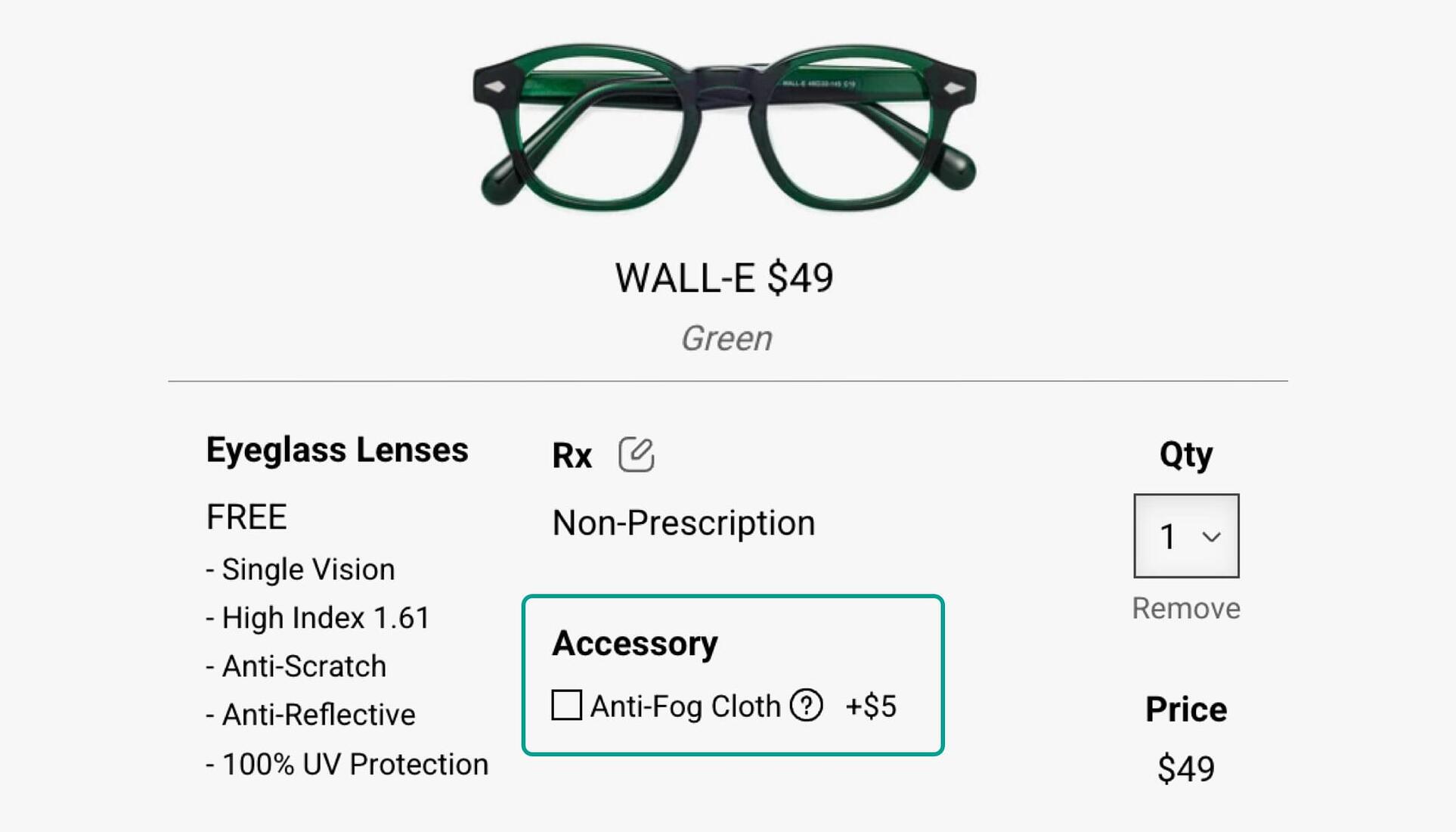 Yesglasses is committed to building the best one-stop online shopping platform for eyewear, offering high-quality frames and lenses at the most competitive prices.
Do you know your face shape? It's the easiest way to uncover the best frames for you. Try our face shape tool and get connected with the perfect frames in record time!
Face Shape Finder