Fall 2022: Best Glasses & Sunglasses Styles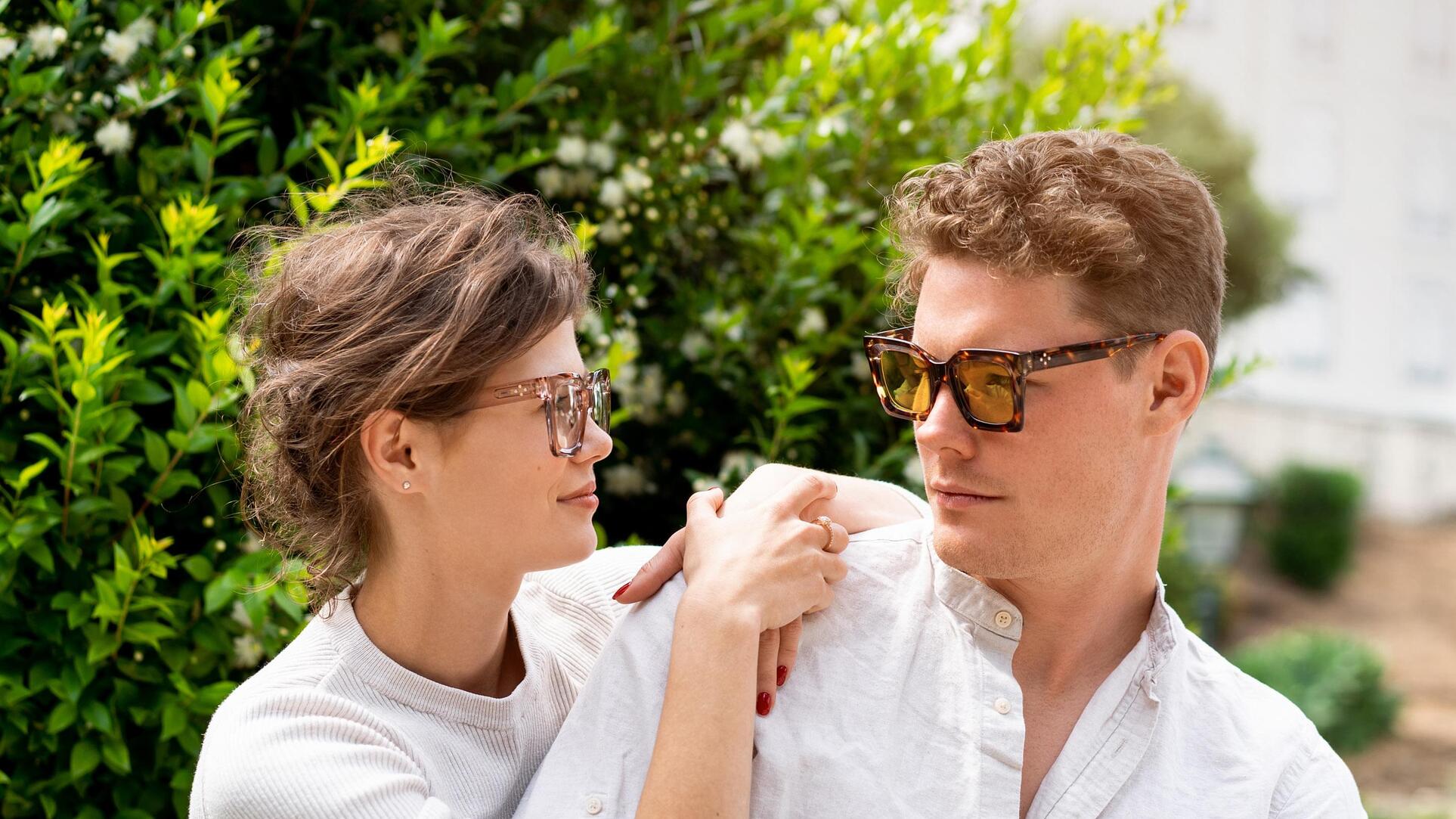 Fall 2022: Best Glasses & Sunglasses Styles
As the seasons change, so should your eyewear. Frame styles and lens types are constantly cycling in popularity. With that in mind, you might be wondering what top styles will be turning heads in fall 2022.
Whether you're interested in glasses or sunglasses, we've got terrific recommendations for the best autumn eyewear.
What types of eyeglasses are best for fall?
A common eyewear trend in 2023 is bigger, bolder styles. Cat eyes, trapezoid, oversized, and round glasses are undoubtedly in fashion this year.
Retro styles from the 90s are also making a big comeback, and there's no reason to believe that these trends won't continue into the fall.
You can always get funky with your frame color choice, as well. Choosing colors such as red, purple, or blue can blend perfectly with your autumn fit. Of course, black, silver, and gold will never not be fashionable if you're looking for a surefire win.
There's a lot to choose from, but what style is right for you? Here are some of the trendiest styles we have to offer.
Oversized Fall Glasses
Bigger is better (or so they say). That couldn't be truer this year, as oversized frames are back in style. From butterfly to geometric to round, you can go wrong with these large, statement-making frames.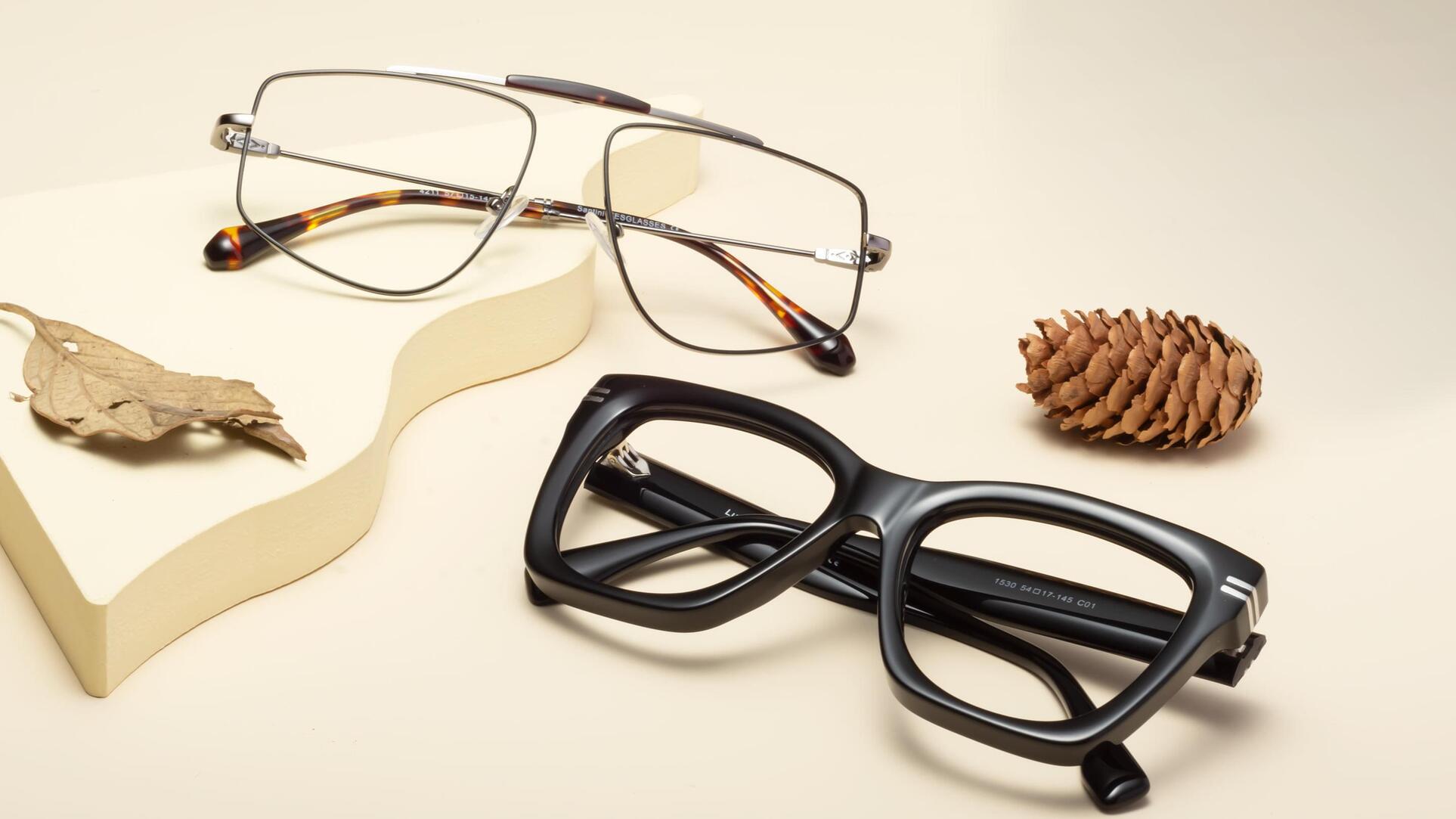 Cat-Eye Fall Glasses
This elegant, feminine style is a throwback to the decades of glamour. Cat-eye frames look both retro and timeless all at once. If you have a round face, choose square or rectangular frames. On the other hand, if your face is more angular, oval shapes are the preferred fit.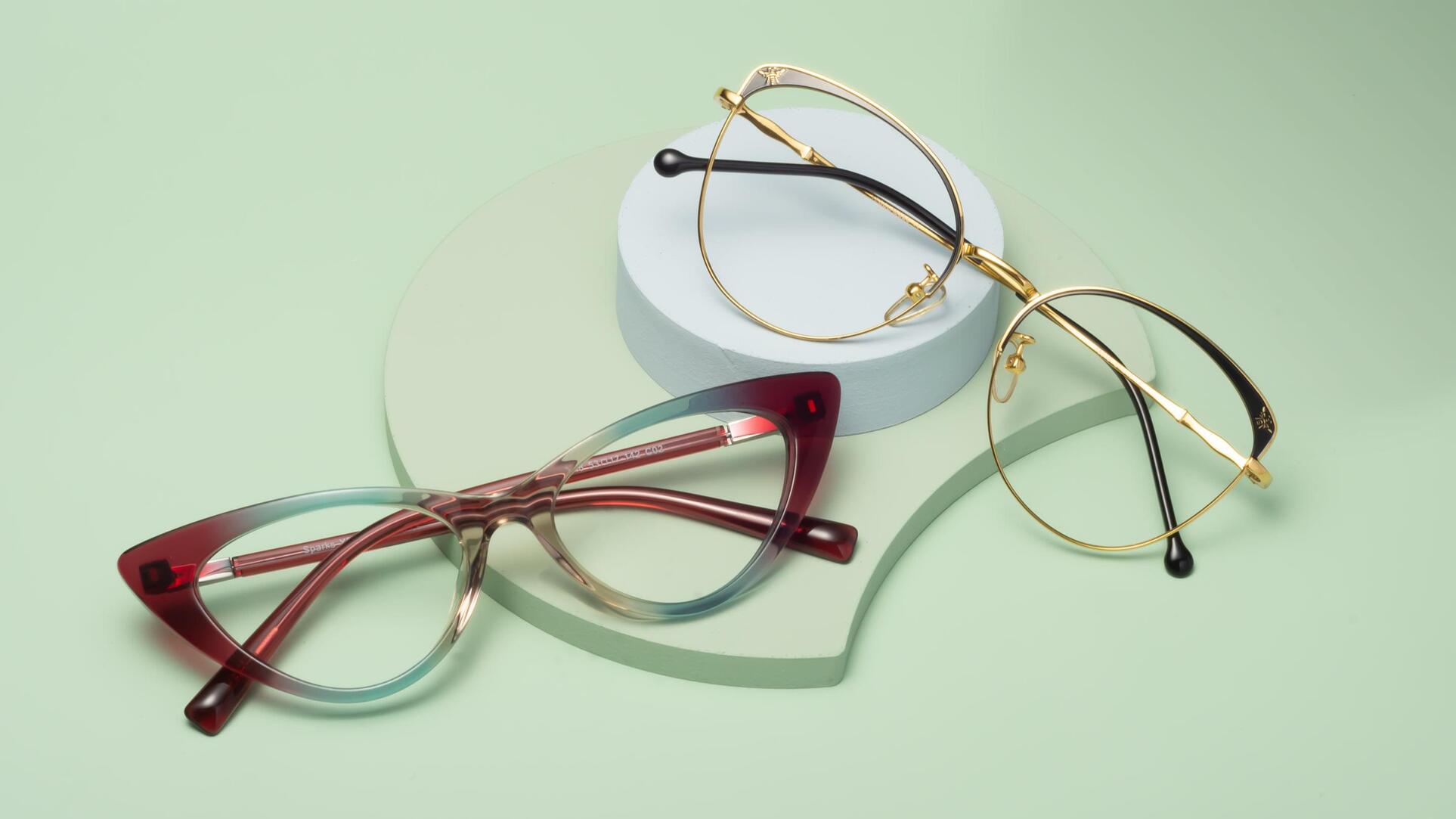 Trapezoid Fall Glasses
Another classic style in a more masculine vein, trapezoid make for a bold look whenever they appear. Don't be fooled by that outdated gender marker, though. These specs are perfect for both men and women.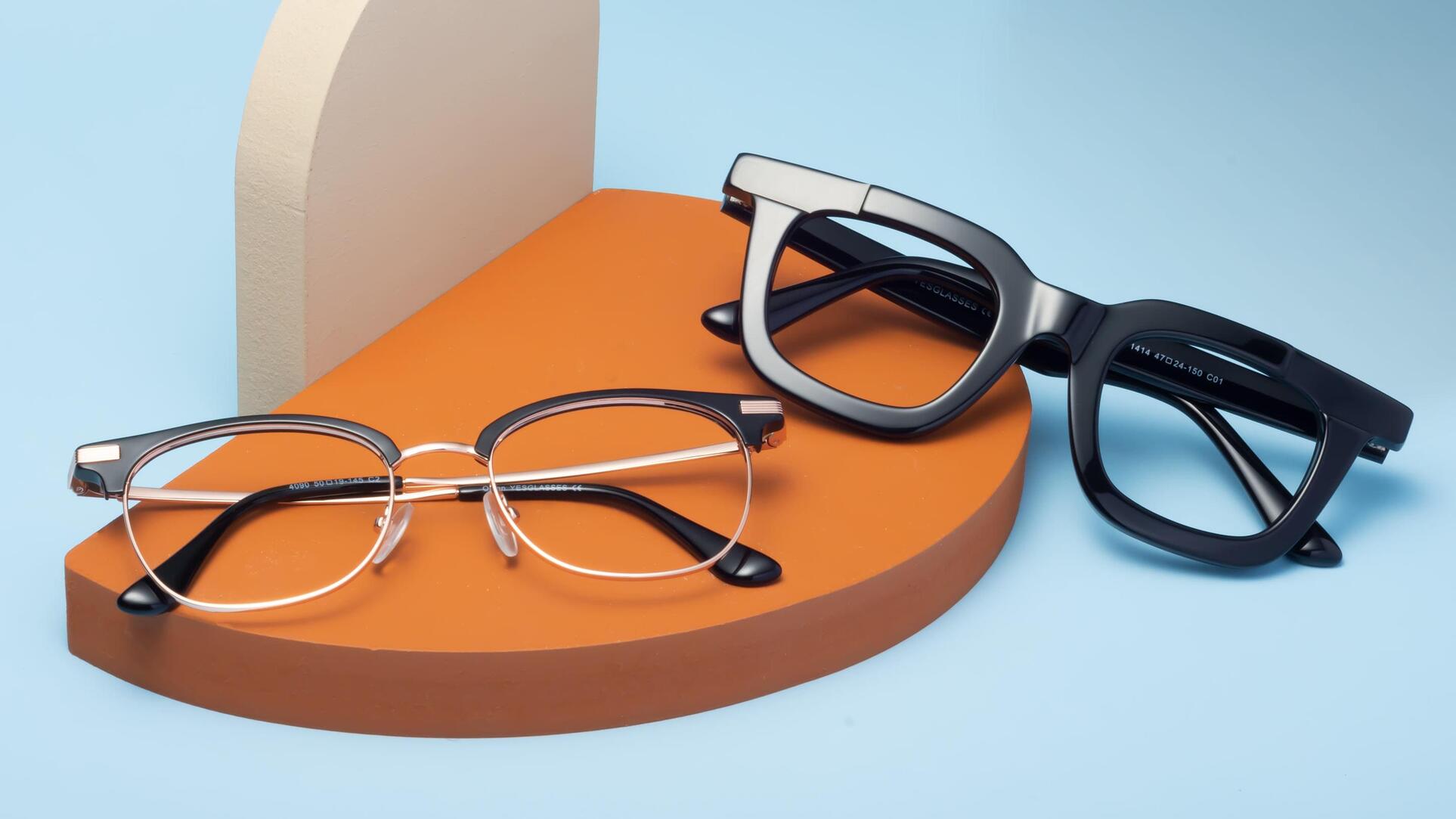 Round & Rectangle Fall Glasses
Round frames have that retro sleek look that people crave. Meanwhile, will rectangle glasses ever really go out of style? Not a chance! These are also two styles that will fit almost any face shape, so feel free to let your heart be your guide when it comes to round and rectangle specs.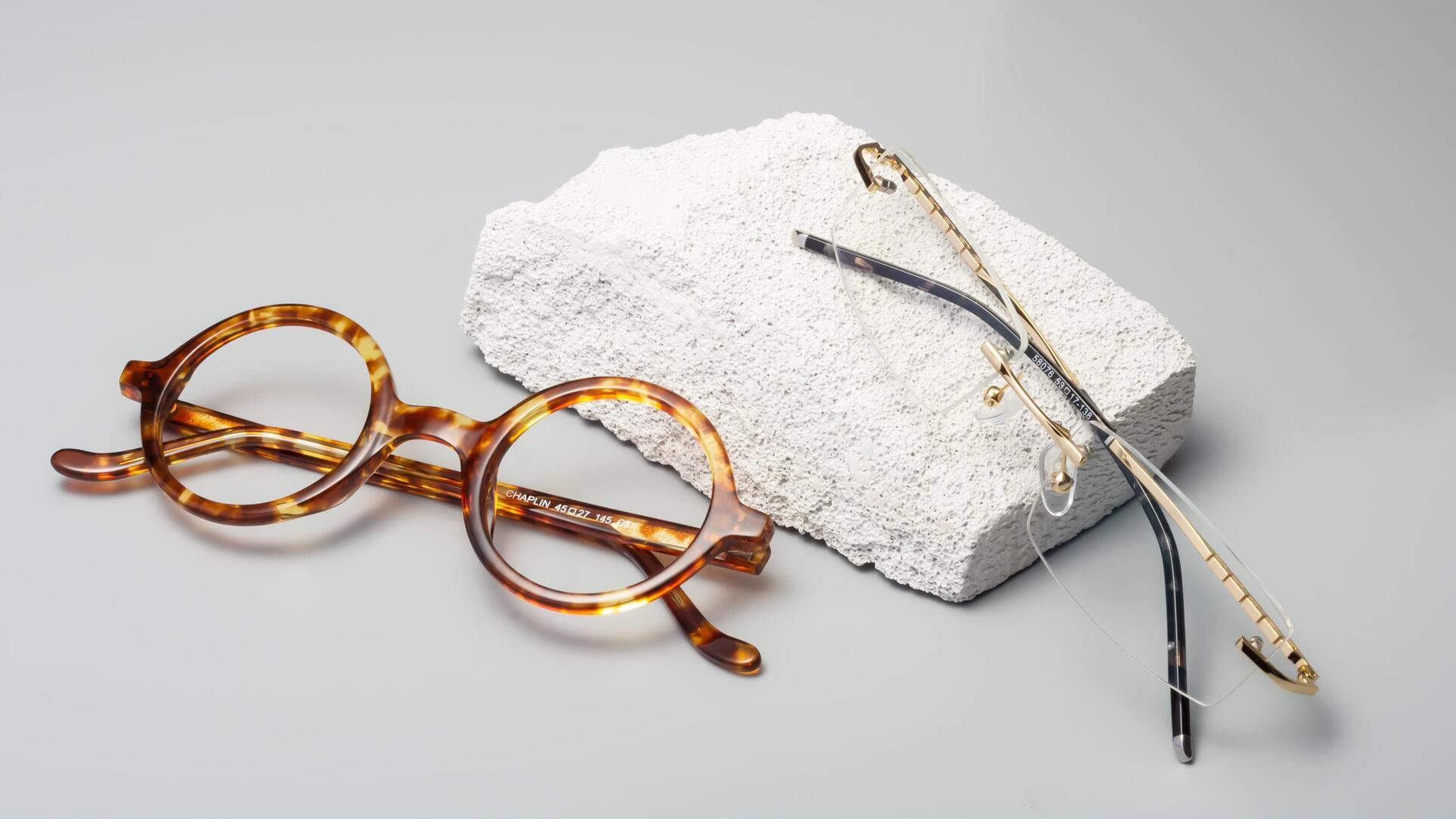 These are the eyeglasses styles that are trending this fall. Now that you know what's in vogue this year, what are you waiting for? Check out our large selection of glasses for even more best-selling trends.
Shop All Eyeglasses
What types of sunglasses are best for fall?
Having a trusty pair of sunglasses for the fall is just as important for summer or any other season. Gradient lenses and tints are the best choices for the more subdued light in the fall. You want protection for your eyes, but you also want to be able to see all the beautiful colors that autumn has to offer. These lenses will provide the same strong protection from UV rays, while also being light enough for true color to pass through the lens.
Meanwhile, if you're looking to enhance the fall colors you see around you, a pair of mirrored sunglasses will do just that. Mirrored lenses boost true colors and make the world around you appear more vivid. They also provide excellent protection against the sun's harmful rays.
During the fall, the sun is at a lower point in the horizon creating a "flat light", which means the sun is lower to eye level and dimmer, causing less intense contrast in lighting. Weather conditions like wind and rain also become more frequent.
Fallen leaves and wind can create a combination to kick up debris, making eyewear all the more essential in the autumn months. A pair of stylish sunglasses are the perfect solution to protecting your eyes.
Gradient Sunglasses: Fall Styles
Gradient lenses are perfect for indoor and outdoor use in the fall. They provide protection against less intense UVA/UVB rays, while also allowing for visibility while indoors.
Gradient lenses work by limiting the intense glare from the sun while driving during the dawn or twilight hours. At the same time, they give you the option to look through a lighter part of the lens for indoor use.
Looking for the perfect gradient lens to take you through the fall? With so many options, we wanted to share some of our favorites that are perfect for both men and women!
Tinted Sunglasses: Fall Styles
Looking for a little more color? Tinted sunglasses provide all the protection of gradient sunglasses, with fully colored lenses for added UVA/UVB protection.
Colors such as yellow, pink, red, green, and gray are some of our favorite autumn tints, and each comes with added benefits during certain conditions. Not convinced? Let's look at a few of our favorite tinted lenses for fall below!
Yellow Tints
Ideal for low-light conditions, allowing for an enhanced view early in the mornings and evenings when the days are much shorter, and sunlight is less intense. Get the look of a fashionable yellow tint with Stoltz or Sparks.
Pink & Red Tints
Looking for a pair of tinted sunglasses for everyday wear, no matter the conditions? Pink or red lenses give the best visibility during fall's unpredictable weather, rain, or shine. Brighten up any gloomy day with these rosy sunnies.
Green & Gray Tints
Enhance the beautiful fall colors with green or gray tinted lenses. These lenses will take you from dawn to twilight, and everything in between. Unlike red or pink lenses, green or gray will do particularly well during brighter days, reducing glare and enhancing overall eye comfort.
Mirrored Sunglasses: Fall Styles
Mirrored lenses can enhance true colors, giving the world around you a more vivid appearance. This provides great benefits in the fall when leaves are changing, and everything is a lot more colorful.
Remember: mirrored lenses are more prone to scratches. Consider a scratch-resistant lens coating if you want to keep them well maintained with minimal effort.
Now that you've learned about the benefits of gradient, tinted, and mirrored lenses during the fall, there's no reason to let your eyes stop you from experiencing the beauty of autumn. Take in the colors of the fall leaves while knowing your eyes are protected by our high-quality lenses, all at an affordable price.
Shop All Sunglasses
Get ready for autumn with these great styles and more from Yesglasses!
Whether you're looking for glasses or sunglasses this fall, we have a huge selection of trending styles. Yesglasses offers hundreds of frames all year round. All of our frames are designed in-house, cutting out the middleman and passing the saving directly on to you.
In winter, spring, summer, or fall, let us help you find the perfect frames for your face shape.
Do you know your face shape? Determining your face shape is the first step toward finding the best frames for you. Try our face shape finder and get connected with your new favorite frames.
Find Your Face Shape