How to Choose Hiking Sunglasses for Men & Women
How to Choose Hiking Sunglasses for Men & Women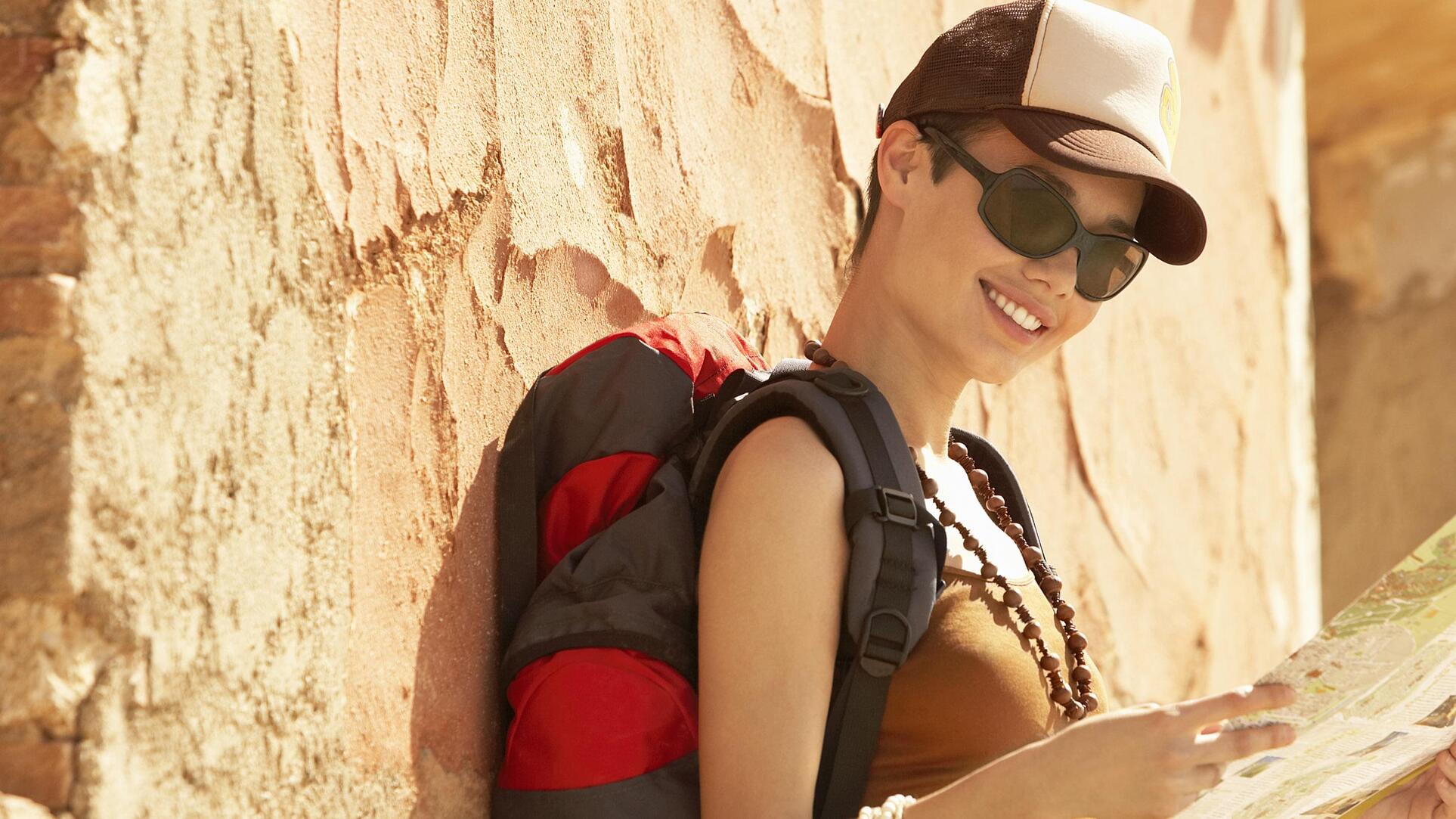 Hiking sunglasses help you take in the wonders of the world. When you're out on a hike, it's important your eyes are comfortable to keep your mind focused on the path ahead and the nature around.
Yesglasses offers many frames to choose from, paired with high-quality lenses to help guide you on your journey. Browse for yourself by comparing all our polarized styles for men and women, or take a look at our top hand-selected hiking sunglasses below.
Browse All Hiking Sunglasses
How to Choose Hiking & Outdoor Sunglasses?
Your hiking sunglasses should be designed to keep you cool with your nose and temples comfortable, and paired with a polarized lens to highlight natural colors.
Comfort: The most comfortable nose bridges often contain a keyhole design, but when hiking, it's easy for sweat to pile on your nose. For this reason, the most comfortable design for hiking sunglasses contain adjustable nose pads.
Lens Tint: Choose polarized sunglasses with green lenses to protect from UVA/UVB light and to highlight natural contrast. Gray and brown tints are also recommended for the best contrast and true color perception.
Style: Stylish hiking sunglasses depend on your personal taste. Over recent times, aviator sunglasses have been preferred by hikers. Aviator shapes, varying from the classic teardrop shape to the rectangular navigator shape, have risen to popularity for many adventurers.
Hiking Sunglasses for Men
Hiking sunglasses for men often fall towards traditional aviator styles. Aviator frame shapes have dramatically evolved over the past decade and we offer many fresh takes on this classic style. A rectangular wrap around style is also popular for those who prefer lightweight acetate frames with wide lens coverage.
Hiking Sunglasses for Women
Hiking sunglasses for women include aviator styles, cat eye styles and square styles. Compare your favorite frames to fit your personal style for hiking.
About Yesglasses
Yesglasses is proud to offer hundreds of sunglass styles for men and women to choose from. We buy eyewear directly from manufacturers, which saves our customers up to 70% of the costs, giving you a wide selection of affordable high-quality hiking sunglasses.
Browse All Hiking Sunglasses