Polarized vs Non-Polarized Sunglasses
Polarized vs Non-Polarized Sunglasses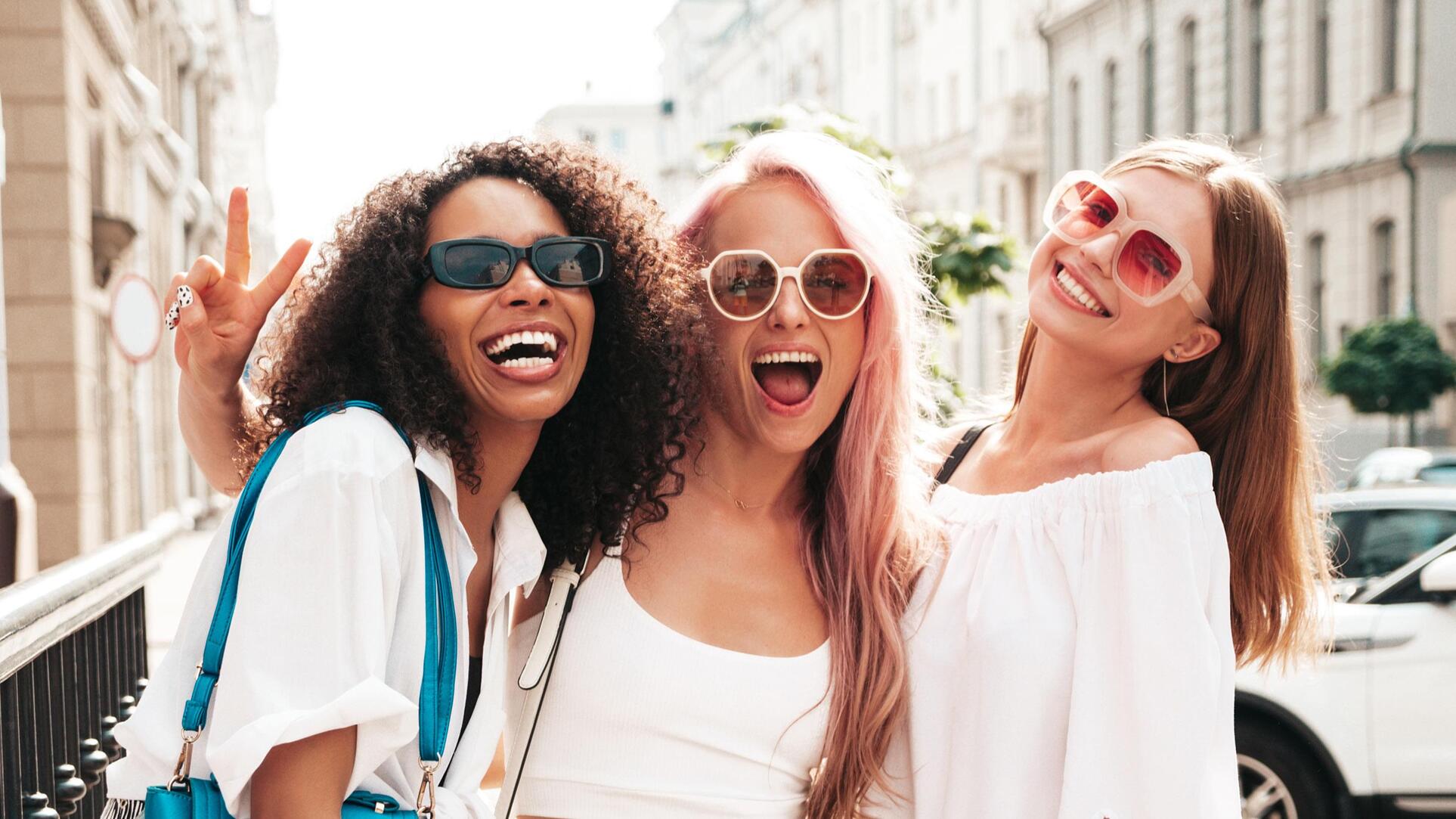 When it comes to choosing sunglasses, the number of options can seem overwhelming. As you browse for your next pair of shades, "polarized" is a word that will come up often.
What does it mean when sunglass lenses are "polarized"?
What is the difference between polarized and non-polarized lenses?
Most importantly, which type is best for you? Read on to find out!
What are polarized sunglasses?
At a glance, polarized sunglasses look almost the same as their non-polarized counterparts. The difference comes from a specialized film that coats polarized lenses. This bonus layer offers anti-glare protection to keep your vision safe.
Light from reflective surfaces can be harmful to your eyes. The anti-glare coating on polarized sunglasses cuts down bright light. It also reduces glare from surfaces, like glass, water, snow, and other cars on the road.
In short, anti-glare helps you see more clearly while keeping your eyes protected.
At this point, it might seem like polarized lenses are the obvious choice. However, you shouldn't count out non-polarized options, such as tinted or gradient lenses. There is always more than meets the eye when it comes to sunglasses.
Learn more about different lens types and coatings.
What are the benefits of polarized lenses?
As mentioned, anti-glare is one of the biggest benefits polarized sunglasses offer. However, they also enhance contours, adding clarity to objects. This makes them a great choice while driving or boating.
At certain angles, these lenses allow you to see beneath the surface of water, making them a great choice for fishing. They are also excellent for anyone interested in watersports or beach activities.
Why should I choose non-polarized sunglasses?
Non-polarized lenses offer a bit more versatility. They come in a wider variety of colors, offering different tint strengths and gradients. Non-polarized lenses also make looking at your phone easier, since they don't darken your surroundings as much as their polarized counterparts.
Durability is another important factor. Polarized lenses are more fragile due to their special coating. Tinted and gradient sunglasses are your best bet if sturdiness is a deciding factor for your purchase.
As for disadvantages, non-polarized lenses lack the anti-glare protection that polarized lenses offer. It all comes down to what you'll be doing the most while wearing your sunglasses.
Polarized Sunglasses: Top Picks
Get the best anti-glare protection to help reduce eye strain. We offer polarized sunglasses in gray, green, and brown colors. Along with our stellar selection of frames, you're sure to find a great pair of shades with lenses you love.
Non-Polarized Sunglasses: Top Picks
Whether you're looking for tints or gradients, non-polarized lenses offer something for everyone.
Tinted Sunglass Lenses
Tinted lenses come in a large variety of colors and three different strengths: light, medium, and dark.
WALL-E

Delmonte

Melanie

1575
Gradient Sunglass Lenses
Gradient lenses come in several colors and are perfect for both indoor and outdoor wear.
Mufasa

Rocky

Campbell

Board
Get polarized and non-polarized sunglasses at Yesglasses!
Explore our wide variety of polarized and non-polarized lenses. At Yesglasses, we design all of our frames in house. We love offering our fans a variety of carefully thought-out styles. With our huge selection of eyeglass and sunglass frame materials, we're positive you'll find the perfect pair for you.
Shop All Sunglasses