What Glasses Make You Look Younger?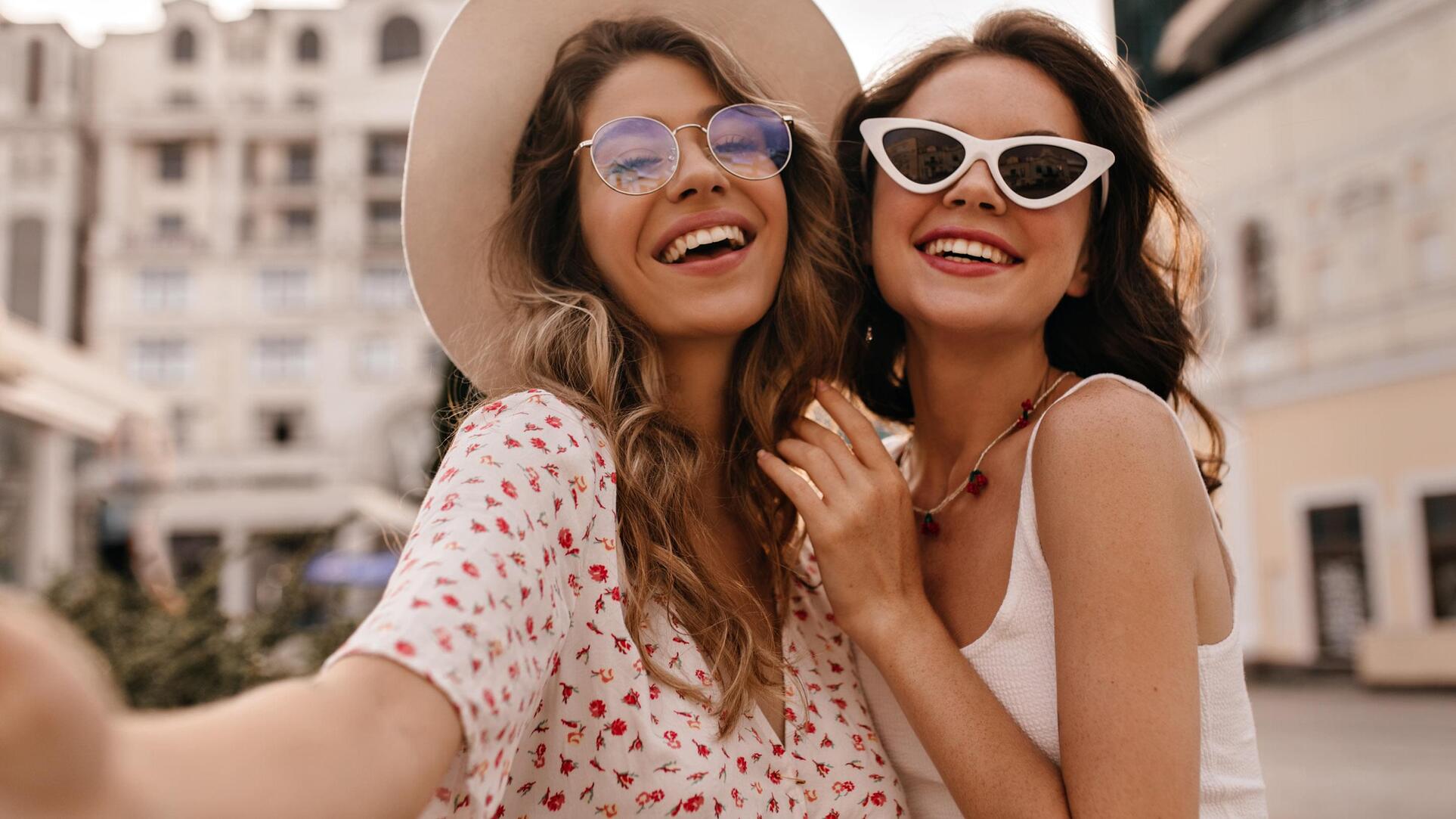 What Glasses Make You Look Younger?
It's an age-old question in every sense of the phrase: How do we make ourselves look younger?
We can't turn back the clock, but we can adapt our style and add vibrancy to our features. Crafting a more youthful look is easy with the right pair of glasses.
Let's peek at some recommendations to get you started on a sprightlier style. Keep in mind that these are just suggestions. Be sure to try out anything you find captivating. It may just be a perfect match!
How to find glasses that make you look younger? (4 Steps)
Here are four things to do when trying to find glasses that make you look younger.
1. Match your glasses to your face shape
There's an important first step to finding glasses that make you look younger: Choose frames that compliment your facial features.
Too many people underestimate the value of knowing their face shape when shopping for eyewear.
Matching your eyewear to your face shape is all about emphasizing your best features. It can also draw attention away from features that may be a bit less flattering.
Do you have a wider forehead? A square jaw? Prominent cheekbones? The right frames can bring balance to these characteristics and make you appear younger.
If you don't know your face shape, don't worry! We have a face shape tool to put you on the path to finding the perfect glasses frames in seconds.
Find Your Face Shape
2. Select colors that make you look younger
When shopping for new frames, choose colors that match your skin tone, hair color, and eye color. Not only will this help you find glasses that suit your overall appearance; it will also help you look younger.
For a more youthful appearance, it's best to choose warmer colors, like red, amber, and violet. Thanks to their warm color palette, tortoiseshell frames are an excellent choice.
While most cool colors should be avoided, blue bucks this trend. Blue frames are one of the few cool colors that give the wearer a fresh, vivacious look.
We recommend avoiding neutral shades as well. However, there are always exceptions. Solid black acetate frames have been known to provide a dynamic balance to certain face shapes.
Be sure to experiment with these color recommendations to lock in what looks best on you.
Want more tips on colors? Check out our glasses color guide!
3. Pick a frame shape that brings out your youth
Frame shape and size also play a role in choosing glasses that make you look younger.
Oversized frames are currently in style, but you don't want something that looks too big or feels uncomfortable to wear. The shape of your frames should work with the shape of your face.
One possibility is to choose a shape that's wider at the top, like browline and certain horn-rimmed styles.
You could also try cat-eye frames. These frames sweep upward and outward, giving off an elegant and playful look.
For a lively, yet balanced look, round frames are always a good choice. A pair of round black or round tortoiseshell frames offer simple, chic charm.
Go outside your comfort zone when trying out frames. You never know when a funky style might be the choice for you.
4. Pair thinner lenses with your frames
Nobody wants to wear thick, "Coke-bottle" lenses, but what can you do if you have an especially strong prescription? There's a solution!
Thinner lenses provide a more youthful appearance. By choosing the right lens index, you can drastically reduce lens thickness even if you have a strong prescription. High-index lenses are thin while still offering the corrective power needed for clear vision.
Learn more about lens indexes. Check out our lenses and coatings overview.
Try these glasses styles for a younger look
Browline Frames
Browline frames go best on people with oval and triangle face shapes. They typically provide a more masculine look.
Shop Browline Glasses Frames
Horn-Rimmed Frames
Great for people with diamond faces, horn-rimmed frames look good on both men and women.
Shop Horn-Rimmed Glasses Frames
Cat-Eye Frames
Cat-eye frames are good for diamond, heart, and round face shapes. They offer a decidedly more feminine look.
Shop Cat-Eye Glasses Frames
Round Frames
Round frames work best for rectangle, oval, and pear-shaped faces. They soften angular features and provide balance.
Shop Round Glasses Frames
Look younger with frames and eyewear from Yesglasses
The right pair of glasses are a wonderful accessory to transform your appearance. At Yesglasses, we have hundreds of frame styles to choose from, putting all the options at your fingertips. Browse our collections and find the eyewear you need to look as young as you feel.
Do you have a passion for fashion? Learn how non-prescription fashion glasses can be a chic accessory to your style arsenal.